Best Indian Cities
1
Bangalore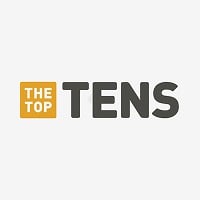 Sure to be first forget evrything else, if any other city can beat this weather and the music scene ranging from heavy metal to rap, amazing people friendly to the core surrounded by trees and lovely forests in the outskirts, home the biggest mall in India, the best food, the pub capital, IT capital, classical music capital (carnatic0 rock music capital of India
I can't believe there is competator for bangalore, its world's 2nd best city, obviously it should be number 1 here
It is obviously the best city
Bangalore is one of the best city in India. Pollution is very less here. Climate is also moderate
2
Mumbai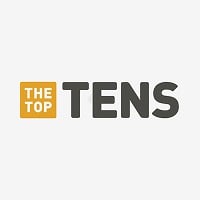 Bakwas stupid city I hate it
Actually my favourite place is Bangalore. But still I only don't like Mumbai because it is over crowded. Otherwise, everything is nice about this city.
Mumbai is Paris of India
Best city in India. world'S 6TH biggest city an the New York of India
3
Chandigarh
I'm a Delhihight, and have been to Mumbai, Chennai, Bangalore, Jaipur, Calcutta, and some places in U.P. the thing I experienced in Chandigarh is that people don't throw waste on roads, none of the vehicle I saw parked on roadside or no parking so as I experienced good traffic mentality, no grocery or general stores in residential premises, no hawkers on footpaths, more greenery less honking, One could say a civilized place to visit.
The cleanest and the best designed... That's enough
IT is the most beautiful City and safe in the Our India net and clean
I had been to many places in India but undoubtedly Chandigarh is the BEST if you want to live a peaceful and healthy life.
4
New Delhi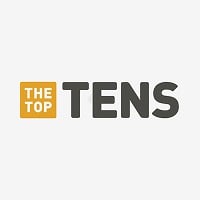 New Delhi is the capital and seat of government of India. It is also a municipality and district in Delhi and serves as the seat of Government of Delhi.
Delhi, the capital of India has a rich history and culture. Visitors are always awed by the amazing juxtaposition of modernity and rich Indian culture of Delhi.

It has remnants of mosques, forts, gardens of Mughal era. And the best places where you will find the multicultural flavor of Delhi are the markets.

Over the years, influx of migrants is on the rise in the capital, we give you ten reasons why hoards of migrants want to live in Delhi:
The best city in India without any doubt. Is rapidly becoming the first Indian world city. Beautiful road infrastructure, great public transport, a model merto rail which is being copied by other cities in India and even elsewhere in the region. Home to huge parks and well maintained monuments. Truly the most livable city in India today.
New Delhi.. Capital region is the most beautiful man made place in India.
Cleanest, systematised and synchronised...
Have to admit that you still have the courage to put this on this list after 16 of December, 2012
5
Chennai
Fastest developing city in India, It's lady chief minister's recent plans bring good improvement to the city even though as usual corruption allegation
Chennai is the only city have no slum area like the one in Mumbai and in Kolkata. I agree bangaluru is # 01, Chandigarh is #02, Goa, Ahmedabad and Jaipur were at #03, #04 & #05. Mumbai may be #06 and Delhi #07. Chennai and Hyderabad shall be #08 & #09 and Kolkata is the 10th.
Chennai is the best city in India. It is the second oldest corporation in the world after London. So IT city, silicon city, pink city, green city are nothing in front of the city like Chennai.
Chennai is one of the fastest developing city in india and I can say it should be in top 1 or 2 in the table because it developed more than bangalore recently for past 3 years
6
Hyderabad
IT IS THE CULTRAL SIGHT OF INDIA. BEST CITY FOR EDUCATION, FOOD, CLIMATE, etc. ONE OF THE BEST HISTORICAL CITY IT HAS THE LARGEST FILM CITY IN THE WORLD AN WORLDS BIGGEST 3D SCREEN IT IS BEAUTIFUL TO STAY HERE SO I SUPPORT MY CITY, IT IS FAR BETTER THAN BANGALORE
The most peaceful city in India. Once you visit Hyderabad, you can't leave it. The city has emerged as a major global center for the information technology (IT) industry, and biopharmaceutical industry.
HYD is the city of Lakes, Biryani, Bangles Known for its rich heritage sites,The friendly People, Cost of living is very less when compared to major metros good law and order citizen friendly police, good government less pollution & traffic when compared to other metros, Hyderabad is an IT and Pharmaceuticals HUB and safest place for women.
City of Pearls, rich in heritage and history, offering world class infrastructure, excellent investment and career opportunities, entertainment, rapidly growing, excellent cuisine, entertainment, education, clean and green, all the other amenities
7
Ahmedabad
Ahmedabad is the fastest growing city in the world and the best city to live in India according to recent reports, which shows the incredibility of the city.
Its really best city, no other city can beat it..
Really, it is best city in India...
Still require more work on cleaning, planting trees and traffic.
8
Goa
First of all, Goa is a state, not a city. Anyway it is very beautiful and enjoying place.
People must be crazy saying that Goa is the eleventh best in India but Goa is the best. LONG LIVE HAPPY GOA
Goa is the best state in India. People are saying bangalore is a good city but goa will always be our best state. long live goa
Goa is a state of India
9
Thiruvananthapuram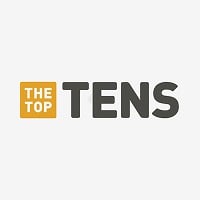 Thiruvananthapuram, formerly known as Trivandrum, is the capital and largest city of the Indian state of Kerala.
Very beautiful roads with footpaths, side trees, parks, good people, educational institutions, high litracy, very good water supply scheme, health facilities with world class hospitals, civic sense of citizens very high, high standard general awareness of public on political, economic and social matters, good traffic control with modeerate vehicle population, neatness, high standard sanitation facilities, good housing facilities, neat and clean streets, markets, buildings etc, contributes to trivandrum as the best city in India
Best city in the world
Most beautiful and clean state capital in India
It's the only city in India which have monorail! - glambert
10
Shillong
Beautiful place also known as the "scotland of the east" and rock capital of India
"scotland of the east" and rock capital of India
Rank shillong higher... It is peaceful and fresh air - zuni
The Contenders
11
Amritsar
Developing and city where you can feel peace
Amritsar is also known as a holy city.. Amritsar is 2nd big city of punjab state. It is population more than 2 million.. City is famous for tourist place and also religious places like Golden temple, wagah boarder, Durgiana temple, Jalia wala bagh,. Amritsar also famous for their food..
This is a historical place and a very beautiful place
Many tourists visit golden temple and jallianwala bagh and durgiana mandir and many many many many... more places to see
It has to be on top
12
Kozhikode
Of course the best city in world...
East or west.. calicut is the best
Developing city in iundia
13
Kolkata
You need a little time to understand the mood and the internal life-flow of this city. It is a city of emotion, culture, poetry and friendship. Once you understand that, it opens its door to the one who is willing to share and love. I donot think any other city in India is so open to all irrespective of language, caste and creed. It is the best place to live without fear.
Kolkata is the land of joy, literacy, and a beautiful, calm city.it is india's best city as it contains all the best features.kolkata sweets are very famous and people of Kolkata are always warm towards each other. It is no1
Kolkata is really an awesome city, a city where joy seems to be never-ending. It's the number 1 city in India.
Kolkata has a class of its own, and not really for commercial or business activity. This is possibly the only city in the country where people are taken as human beings, and not judged in terms of money one has in one's bank account. And being emotional, these kolkata people will reject or accept you by the way you conduct yourself, not by your so-called status.
14
Jaipur
Best city in India. Delicious food of Rajasthan, fast-growing city, has almost all features of a metro city and the best thing is that is not as overcrowded as other metro cities in India. Practically the most convenient Indian city to live in, not to mention the plethora of fun places and historical places to visit in and around the Pink City, Jaipur
Jaipur is famous for its location. What a beautiful and well planned city!. Here infrastructure is also developed. It is 24th rapidly increasing city of world. So I hope that in next 5 years jaipur will be at 1st rank in India
Jaipur is the perfect city of India. One of the most beautiful & gorgeous cities of India.
Best city, rich cultural heritage.markets R good, surrounded by mountains.
15
Kochi
Queen of Arabian Sea from God's Own Country. This is the naval capital of India. A warm welcoming place.
It resides in God's own Country! They also have the best airport in India! Very clean city, very nice people, well run city, nothing beats Kochi! PLEASE VOTE FOR THIS I'D LOVE FOR IT TO BE #1!
No doubt. Kochi is the most beautiful city in India. No comparison... but only problem is not big. World tourism corporation has selected Kochi is one of the place must visit out of 50 places. Marvelous city...
No other city in India has such amazing waterfronts and is an authentic seafood destination. A mix of kerala style classical and modern archaetecture dots the city and friendly people throughout! This is also one of the safest places for women and tourists.
16
Lucknow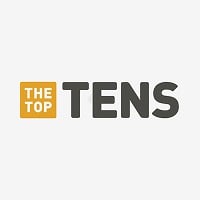 Lucknow is the largest city of the state of Uttar Pradesh, India A major metropolitan city of India, Lucknow is the administrative headquarters of the eponymous District and Division and the capital of the state of Uttar Pradesh.
The language of Lucknow is beautiful...
It is the city of Nawabs and of manner.
Lucknow has 50 lakhs population in 2011 and it is truly a metropolitan city where all the community lives with peace and harmony. Lucknow is best is infrastructure. It is a second largest city in North India after Delhi. Lucknow is booming and happening metro. It is a beautiful city too. Lucknow is becoming an international standard city.
It may not be the best but gearing up to be one of the best...Thumbs up for Lucknow...
A good city to live with all good facility and a clean city. Not to much safe but good. I its very beautiful city. It's transport is very busy and polluted that's the only problem
17
Pune
Pune has everything which a metro city has. Garden, Malls, flyovers, multiplexes, pizza shops, 5 star hotels, clubs, international stadium etc.
It have biggest university. Have it park. It is a educational place. Safe for women's and enjoyable for tourists.
Pune is a such a best city in India
Pune is most safest place in India for women and for tourist also...
18
Udaipur
City Of lakes. What more to say? Nature's purity all around. Kashmir of Rajasthan. Gaining Tourist attraction. Visit. You will never run for your city.
Udaipur is a beautiful city
That's most romantic city in India
Udaipur, second name for heaven
19
Surat
Clean, Fast Developing, Foodie, Joyfull Gujarati people, Normal Crime that's the Definition of Surat The Ultimate Suryanagari
Its really a fun to live here.. Whenever I get chance I always travel to surat.. It's a mind blowing city.. I love it.. The green city rocks
One of the best city I ever seen...Not because of my hometown, but I have seen most of the major cities, including metros...
But believe me Surat is the place to settle, awesome food, helping people, fun loving and joyful group defines Surat...
One of the best place to settle
20
Visakhapatnam
Awesome weather... Splendid beach.. Exotic foods... You just can't hate this city once you visit.. Its also safest city for woman as per recent survey...
Most peaceful city in India ad far as crime and other disturbances are concerned.

Heaven for education
One of the most peaceful cities you will ever find.. Once you been here you will fall in love with this city
Best city in India in terms of beauty peace joy and scenic locations
21
Guwahati
Guwahati is a very beautiful city. It also known as "gateway to north east India".
Financial capital and largest city of both Assam and entire Northeast india, alongside being one of the fastest growing cities of india, Guwahati is a city where everyone feels like home.. Situated in the banks of river brahmaputra, Guwahati has a simplicity to the level of infinity. The strategic importance of Guwahati is second to none for india and it is just amazing and awesome to see how Assamese people has successfully created their own urban centre of economic power projection from the banks of brahmaputra to entire india.
Guwahati is the beautiful city in India
Guwahati is a very beautiful city
22
Dehradun
It is the city of nature and education both. Please add in list...
Beautiful city... Amazing weather... Everything is perfect, except the roads and night life
It is the city of nature and education both. Please add in list...

Beautiful city... Amazing weather... Everything is perfect, except the roads and night life
Great climate, greenery, easy life, no hassle for anything, everything within stretch of a hand, great temperament of people.
23
Indore
Indore is an amazing place. It has scenic beauty around it, old traditions and cultures, sites of pilgrimage around it, a good education hub, great food, great living conditions and best of all it is the cleanest city in India third time in a row
Absolutely Indore this is the cleanest city in India and it ranked number 1

And one more thing I am also from Indore, so why not.
Indore is a great City and is know as MINI BOMBAY.
Indore is a cleans city in India. Indore people are very nice and great
24
Bhubaneswar
IT IS ONE OF THE BEST CITIES IN INDIA.
NO CROWDED IN THE CITY..
PEOPLE ARE VERY GOOD.
CLIMATE IS ALSO VERY GOOD.
FOOD IS AWESOME.
I loved the city.
Best city in india
The city has a history of over 3,000 years, Bhubaneswar is supposed to have had over one thousand temples; earning the tag of the Temple City.
25
Bhopal
It's greenest state capital...10 lakes and 7 hills inside city boundaries... It's a city cum picnic spot... Awesome place to live
It is the best city in India has a very nice climate all the months best place to live
The city of lakes, holding the culture of all religions... Must visited
Better than Chennai in terms weather
26
Shimla
Best and beautiful city
Most beautiful and city. In this city most places of injoyment
Shimla is the most beutifull in India
Simla my feverate place
27
Jamshedpur
Day by day this city more beautiful no comparison other cities
Most comfortable and beautiful city
India most beautiful city..
Well planned city Indian first planned city
28
Mangalore
If you find a posh city in India... You are in Dakshina Kannada, Yes you are in Mangalore.

Restaurants, Pubs, Wine malls... You will find here
The clean city
The Banking city
The Educational/Health Hub
The Mall City
The Ice cream city of India
The Emerging Petro/IT hub
High Literacy, Lowest infant and maternal mortality.
Great place to live
Best city to live in. People are friendly. Amazing roads. Clean n educated city. Best among the rest.
The best city in India. It is very clean, has good infrastructure, beaches, forests, hills and rivers.
Many good educational institutions, Banks and Hospitals are located in this city.
With a literacy rate of 94% and very high HDI of 0.83, Mangalore will definitely become the Smartest City in India.
29
Vadodara
Perhaps one of the best peaceful, developed city of India. It has best connectivity and education hub now a days. You can enjoy the rural& urban charm at the same time without any tension. every facility is within your range.
Pleasant city good governance
Very fine city in world
Best city for all types of peoples...
30
Gurgaon
One of best city for youth to live in India. life is full of enjoyment with lots of malls. Ambience and people of Gurgaon are very good.
City with rude and impatient people
Its really a beautiful city...
31
Coimbatore
Yesterday's City, Today's Destination, Tomorrow's Metro
The best non-metro of India...
Sprawling city known for its best climate(25-32Celsius)
Tastiest Drinking water in Asia(siruvani)
Clean roads and greener environment
Multicultural
The Best... Come and Visit.
It is the best city in India... I have lived here 19 years and this is 20th.. Every Facilities are available.. The best ever city which I have seen ever in my life... love you Coimbatore
Good climate and good culture
Good place for elderly people to live
32
Nagaur
Most silent city in India
Cute and most green city.
The best city
Nice and good city...number one in the India
33
Mysore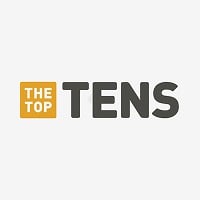 Mysore, officially renamed as Mysuru, is the third most populous city in the state of Karnataka, India.
Apart from being blessed with a rich history and culture, this heritage city is a growing educational and industrial hub. Being at the nexus of various popular tourist destinations, it has a great potential for growth. Marvellous palaces, wonderful people and a clean environment set this city apart.
Good Road, planned houses, good people, good climate, growing city.
Mysore is Indian Paris..
Best place to live... one of the best cities in India... can find plenty of foriegn nationals staying
34
Patna
The best city to live in. The bad image it has got is absolutely false. Awesome place, technologically advance city, beautiful parks and scenic beauty. The best thing is that the people there are one of the nicest and kindest and simplest people. Not to forget, one of the safest cities in India..
In fact its one of the best cities :culturally rich, friendly caring people, very well connected to all cities, mineral rich and most fertile soil,
I have lived there almost 5 years and found this city awesome. As contrary to popular belief, people are not uneducated, rather they are higly educated and brainy people who are still simple from heart!
Great city in India
Most fabulous city. Nice place to live in with caring society. Nice place for jobs and there's value of nice, talented people... I love my city very much...
35
Raipur
Really great place to live. Peace, tranquility and the good life, that's all one needs. The people are really hospitable, there are great places to eat and really nice places nearby to visit.
Naya Raipur is 4th planned city of India... And it is the most beautiful city of India
It's a good city to live with every facilities
36
Tiruchirappalli
6th cleanest city in India
Trichy is constantly bagging the cleanest city for years and we are lucky to live here in the banks of river Cauvery...please visit us and you will feel it...
37
Jodhpur
It is the best place to visit
One of the city in India
Most beautiful and offcourse peaceful
Gateway to the great thar (desert).
One of the top majar educational center in India.
38
Vijayawada
Hey! Why do you forgotten this good city
Being developed
Upcoming capital city. The heart of andhra pradesh
Beautiful and untapped city. Business capital of Andhra Pradesh. And sister city of Andhra Pradesh capital. Highly developed. A lot of unseen tourist places await you on this magnificent city. Proud to be a vijayi.
39
Varanasi
Awesome city to live in. The aura of Varanasi is completely magical
Holiest city on the earth.
This city is really cool... But the only problem is those road... But ab modi sarkar aa gai hai na toh kuch improvement ho ga... ;-P
40
Noida
India's Best Place To Live In
Most Developing city
41
Jammu
Jammu is the buitiful city of india
42
Warangal
Very clean city... I like warangal
Warangal is the best city in telangana after hyderabad... It is ruled by kakatiyas in past centurys... It is most beautiful city in India
43
Srinagar
ANY ONE REMEMBERS THIS, THE CITY OF GARDENS
It is most beautiful place in world
If Paradise on earth that is Kashmir
44
Allahabad
I visited so many time @ Allahabad, I realize perfect & so organize peoples
One of the best and fast developing cities... Thumbs up for Alld... !
One of the cleanest cities in north India. A seat of literature,culture, gateway to Eastern India.
City of great importance in Ancient, Mughal period and freedom struggle. Nice to see the picturesque view if Gangs and Yamuna rivers. Memorable to visit Allahabad to see Magh Mela and Kumbh Mela. A lovely peaceful city to live in.
45
Vellore
It's a beautiful city
46
Chapra
ONE OF THE BEAUTIFUL CITY OF BIHAR
47
Nagpur
Well people out there? Don't you remember that CNBC Awaz have crowned Nagpur with 5 awards with top greenest city, best transportation and various categories
Best city in India..Greenest and cleanest..
48
Kota
Kota is known for its education and nuclear power station
Best city in the WORLD
VERY CLEAN CITY OF RAJASTHAN
49
Ranchi
My city is best ever
50 Jalandhar
PSearch List