Best Indian Dancers
1
Allu Arjun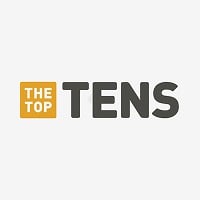 Allu Arjun is an Indian film actor who primarily works in Telugu cinema. After playing as a child artist in Vijetha and as a dancer in Daddy, Arjun made his adult debut in Gangotri. Arjun then appeared in Sukumar's debut film Arya.
He is ultimate Dancer in India that's it...
Allu Arjun always rocks...
Guys vote up for the great dancer of tollywood oh sorry not only tollywood but to the whole film industry of India...
It is well known that Telugu Cinema actor stylish star Allu Arjun is the best dancer in entire Tollywood industry. Allu Arjun who spell bounded audience with his awe-inspiring dance skills in his recent movie Badrinath.
Allu Arjun is the best Dancer in India and huge fan following - navaneeth
2
Hrithik Roshan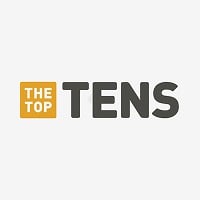 Best dancers I have ever seen in Bollywood!
Best dance I have ever seen in bollywood
thanks hrithik keep it up
we need your spirit
HE IS THE BEST DANCER EVER IN India AND WORLD. HE SHOULD BE RANKED AT 1ST RANK. HIS DANCE MOVES ARE SUPERB. I AM A BIG FAN OF HIS DANCE. HIS DANCE ARE OF INTERNATIONAL STANDARD. PLEASE VOTE FOR HIM AND TAKE HIM TO 1ST RANK. - dipakgupta
Why is the Hrithik is best dancers...?
1) his dance step clean & sharp
2) his rhythm & his good face look... (is a part of best dance)
3) his body like a dance appropriate
4) nobody find his dance mistake.
5) this 4 point say who is best dance & I say vote to HR. Because HR
Is next michael Jackson in world... So... Vote to his
Thank you...
3
Prabhu Deva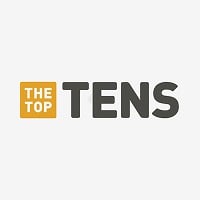 Prabhu is really great... He can dance even like mj(saw in one function)... But he don't use it because he has his own style of dancing... Even lawrence said prabhu a best dancer... Prabhu teaches hrithik fr some sngs... Its clearly proved that prabhudeva is the greatest best dancer in india
Allu arjun is not a good dancer than deva... Prabhu knows all style of dance in India, allu arjun only a folk dancer. /
A. A is not folk dancer. He had done many types, not as much as Prabhu Sir but you said wrong about he not being dancer.
HIS DANCE WILL SPEAK ABOUT HIM
BEST DANCER EVER. In a lot of movies, he is very flexible and makes moves so tough so much better.
4
Jr NTR
He is the ultimate dancer in India.
No other dancer like ntr he is number 1 dancer in india
He is India's best dancer who can dance both classical and western to perfection
Is world best dancer... unbelievable steps
5
Madhuri Dixit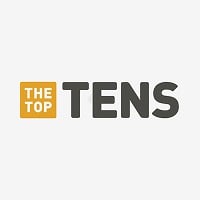 Madhuri Dixit, also known by her married name Madhuri Dixit Nene, is an Indian actress who is known for her work in Hindi cinema.
I LOVE YOU MADHURI JI...
I WANT YOUR AUTOGRAPH
YOU ARE SO SWEET AND CHARMING. AND I LOVE YOUR SMILE.
YOU ARR THE GREATEST DANCER THAT I HAVE EVER SEEN.
I WANT TO BE YOUR SHISHYA.
I LOVED YOUR SHOW JHALAK DHIKAL AAJA.
YOU ARE so PRETTY...
YOU ARE KIND GENTLE AND HUMBLE.
ALSO YOU ARE HOT ANS SEXY I WANT TO SEE YOUR NUDE OIC!
You are the GREATEST dancer on boolywood and no one can break the love that public have for you also after watching ajja nachle I really hope I can dance like you or be somewhere near to where you are in public's eyes and I want to be a super star like you love you so much
You are the best for me, people dance with steps and body. You dance with soul! I love you Madhuri Jee, you have been my inspiration and happiness
She is very BEAUTIFUL IN India, she is JUST FAB! She is the GREATEST WOMAN, A WONDERFUL LADY! I adore her and her DANCE. There is no second person like her!
6
Lawrence
He is the BEST! Really guys if you think the above are better just YouTube and compare your self!
When you go to real Dancing... Yes Raghava Lawrence deserves to be here! (Y)
I love you, one of the best dancers in India
In my opinion he is ultimate dancer than prabhu. His dance combines all styles. He is next to my dance guru Michael jackson
7
Shantanu Maheshwari
He dances with the exact amount of energy the step needs and ends it with absolute grace. Does few of the most power pact moves but with incomparable grace and class. Has a touch of his own to each step, even a quotidian one and even if he is dancing behind in a group dance, your eyes are bound to land on him and him alone. Most importantly, what makes a dancer great, is his eagerness to share his knowledge of dance with others and at the age of 23, he has choreographed for people older than him, that too phenomenally.
Well as a dancer I think Mr. Maheshwari is incomparable. The grace that he caries, the ease and finesse with which he dances is mesmerising to witness. His dance looks so effortless like a poetry in motion. You just cannot take your eyes off of him. His expressions are so apt which connects us really well with his dance. The amount of flexibility he has is commendable and he never rushes to the next step, always completes his steps, his steps are always very neat and clean and crisp and it's like he really understands the steps and the dance form, he has that attitude that kinda swag in his dance and all of this makes him one hell of a dancer. And above all he does not just dance, he PERFORMS.
Shantanu Maheshwari is a phenomenal dancer, be it Bollywood or hip hop or freestyle he can kill it with his flexibility expressions and body language. When he is on stage it is hard to take eyes off him. He is not only a good dancer he is good at choreographing too and is so young. According to me he deserves to be in top ten for the least. He is way better than Aishwarya for sure! -_-
Shantanu Maheshwari is an awesome dancer and his expressions are out of the world. He knows the right amount of body movements needed for each dance form. Never underestimate him because he has a lot of potentiality in him...
8
Aishwarya Rai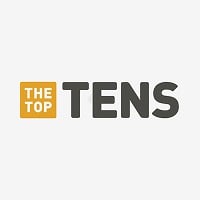 Aishwarya Rai, also known by her married name Aishwarya Rai Bachchan, is an Indian actress, model and the winner of the Miss World pageant of 1994. Through her Bollywood acting career, she has established herself as one of the most popular and high-profile celebrities in India.
Aishwarya you are sweet
She will dance very well I like it
Aishwarya's move breaks you into pieces and makes those pieces dance
I love your dance, performance, acting & everything which is related with you.
9
Vijay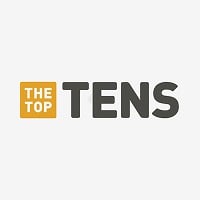 Joseph Vijay, better known mononymously as Vijay, is an Indian film actor and playback singer who works in Tamil cinema and his films dubbed into Telugu, Hindi, Malayalam and Mandarin Chinese. He is one of the highest paid actors in Tamil cinema.
Vijay should be within the top 5.. He dances with ease... Mostly smiling what some great dancers don't do very often.. According to me the list should go as Prabhu Deva, Hrithik Roshan, Vijay, Allu arjun, Lawrence, Madhuri Dixit, Shilpa shetty and so on
He dances with ease, his body language and face expressions while dancing is chanceless
A person who deserves the first ranking...the best dancer!
Be it difficult or simple movements he does it with ease, best facial expressions, at-most flexibility, grandeur mass appeal, romantic..fun..etc etc reactions...every thing...simply the best!
I am his die hard fan. I like is dance steps and style. super dialogue delivery and good acting
10
Chiranjeevi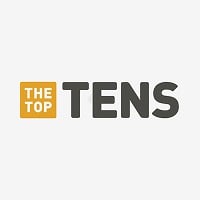 I don't say nobody can dance like chiranjeevi but only few. Whatever list you have given is not TRUE because we can't compare them with chiranjeevi apart from hrithik and prabhu deva.

Chiranjeevi is the world class dancer prabhu is good dancer and best choreography... I hope you can understand the difference between dance and choreography. Chiranjeevi's body suits for dance, his hand moments and leg moments are outstanding. Hrithik is the one of the best dancers

When we talk about vijay simbhu is the better dancer then vijay. Vijay's legs are not straight which are very very important for dance

Kamal is ok with classical but he is poor in western and no need to talk about dhanush.

I don't find anyone from malayalam industry but puneet is good dancer from kannada industry.

Ntr, allu arjun, ramcaran and ram are good dancers from telugu Idustry

Whatever I mentioned they are dancers, good dancers, better dancers when we compare with others but ...more
All time greatest dancer who has been inspiration for best of the best like prabhu deva, hrithik, allu arjun, lawrence...
The persons listed above can dance but they can present the moves as Chiranjeevi does. His facial expressions and presentations skills are unique and no body compare with him
Firstly we can't compare MEGA STAR CHIRU with this generation dancers.. Cause Chiranjeevi sir is a senior actor.. So if we talk abt his generation without any doubt Chiranjeevi sir is the no.1 dancer.. During his time in TFI There were big heroes like BALAKRISHNA sir, VENKATESH sir, and NAGARJUNA sir. There were 4 top most actors of TFI. So when we compare Chiranjeevi sir's dance is a treat to watch. He has many signature steps.. From the movies INDRA HUTLER etc. people stop looking at the actress dancing with chiru sir and stare at Chiru sir when he is dancing. Even when we compare with other language actors.. Chiranjeevi sir was 1 step ahead of everyone.. So I say MEGA STAR was a dancer who dances with full grace and with his own style..
The Contenders
11
Simbhu
Super step for hit dance very nice actor,all song hit for tamil songs
He is a very cute, awesome, lovely and energetic dancer. He is the top of all dancers
STR is the best dancer in india...he has got a life injury in leg but he dances to entertain people...he deserves to be in top 5...STR The Great...
He is the best dancer in Tamil industry...when it comes to India he may stand third after prabhu and hrithik
12
Raghav CrocRoaz
Love your style of dancing. You r my favourite dancer and a great inspiration for me. KING OF SLOW MOTION
King of slow motion! King of dance! King of India! Keep it up. All the best for future
Love your style oof dancing. You are a great dancer as well as a great inspiration for dancers like me. You are my favourite. Keep it up
You are very good at dancing actually the best. I love your dance style. You are a cool guy and Your hair style is awesome.. Just waiting for your next rocking dance on the floor of did. KING OF SLOW MOTION KING OF INDIA.
13
Shahid Kapoor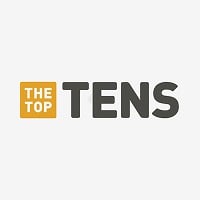 No.10... No Way! He deserves to be way higher, at least in the top 7. He is a lot better that Harman Baweja. Shahid, you rock, man!
Shahid is the best dancer ever... I think he is number 1
No way... Shahid has to be paced in top 5 not in 13. Are you guys mad to put allu arjun in the 3rd place.
Shahid you are way too cool. You rock
Shahid Kapoor is a very good dancer. Just that he hasn't got that many songs as compared to Hrithik.
14
Harihar Dash
He is the best dancer I ever seen
His break dancing style with expression is superb
I know you r great dancer in india. And dissulving performance for every moment.
Harihar Dash is the best his dance is unique, and he has a wonderful grace in his dance, even it is mind excellent step.
15
Javed Jaffery
For me he is the best dancer. He still has ability to perform hard and challenging step. He was first to do break dance in India. He didn't only influenced young generation towards break dance but also inspired person of age 50----
Javed is best forever
His flexibility is awesome. He just doesn't dances or moves, but actually sways like a wave.
I don't like you are in this dancer a fashion owls sac a
16
Ram Charan Teja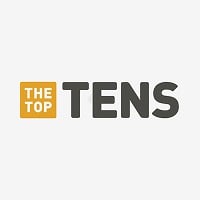 Luke a sprint example: kayak film
He is amazing dancer in India...
I saw him in Yevadu song shooting.His dance moves were awesome.He is the best dancer after Yevadu release.
Ram charan is the best his dance is unique, and he has a wonderful grace in his dance, even it is small step.
17
Vrushika Mehta
She is a very graceful and versatile dancer. She is very flexible and dance moves come to her naturally. She can pull off all dance styles with her specialty being contemporary. She is the dancing diva and deserves to be in the top 10.
She dances with grace and elegance in all dance forms. She emotes each word of the song through her facial expressions and her dance moves. And most important, she truly feels the emotions in the song through dance which reaches our hearts. She definitely deserves to be in top 10.
Along with being an amazing and graceful dancer, her beautiful and flawless expressions help the audience to the song and the emotion she is portraying. Her dance, is without a doubt, very easy to fall in love with.
She is a Brilliant & Versatile dancer & actress. She should be in the Bollywood as well as Hollywood Industry too. B/C, when she dance or act its like she owns the whole stage & platform. Eventually, she will draw everyone's attention towards her through her dance & acting performance. And, not to forget - she defines beauty w her charming look & graceful act or performance which makes her Dancing Diva w/o being Miss India, Miss World, or Miss Universe. I 've "FULL FAITH" & pray to Allah that (if she tries hard) Inshallah - one day she could be World's one of the best female dancer, as well as best actress. According to me, "VRUSHIKA" means - "V" for Versatile or Victory, "R" for Rare, Ravishing, "U" for Unique, "S"for Sophisticated, "H" for Humble, Harmony,Happy, "I" for Intellectual, Intelligent, Ideal Woman, "K"for Kind, Keen to learn, "A" for Attractive, Amazing, All in All.

All the best wishes & luck from your well wisher please do not waste time b/c "time & tide wait for ...more
18
Faisal Khan
He is the best dancer of all
He is best dancer, I love him
He is very cool and stylish
He is one of the best dancers very talented and very stylish among all
19
Dharmesh Sir
Excellent performer and awesome choreographer
Dharmesh sir you are best dancer in abcd
He is the best... His moves are very crisp and sharp... He never misses any beat... For me simply he is the best... God Bless Dharmesh Sir...
Very good dancer I love you from ridhi bhilwara
20
Remo D'Souza
Your fabulous dancer & judge
His very good dancer and his smile is very kute and his very great dancer
He is a really good dancer. I want to become your student sir, I wnt you to bless me so that I can become a good and known dancer. You are my god sir I worship you I love you remo sir
I THINK REMO IS THE BEST DANCER IN India
21
Shakti Mohan
She is my favourite dancer. Kriya hy.
I think... She makes every woman feel nothing's impossible & when you watch her dance many a times she'll make your heart skip a beat
She is just awesome... Her moves r flawless... Just knows how to carry herself in every style... She has proved it... Words r less to describe her dance
Shakti Mohan is born to Dance. Her moves and expressions are just marvelous. She is the best example of every dance beat is her heart beat.
22
Govinda
I have never seen this much range and variety in dance and expressions by any other actor. A real class performer
He is the best dancer in Bollywood
Hello, this guy is a natural dancer. He should be in number 1! Go see his movies Coolie number 1, Prem Shakti, Gentleman and Dulhe Raja. Some of his movies he has done great dances in. He even dances in the slowest of music. He owns the dancers of this generation. Totally awesome!
Best in the Bollywood industry.
23
Kunwar Amar
He is a very cool and stylish dancer. I love his dancing style. He is my favourite dancer. Keep it up and all the best for nach baliye 5
Without any professional training he ranked in DID 2. that's where he proved himself and also proved that its not training that always matters but your will power and hard work that matters.
Amar is a very hot, cute and stylish dancer. I love his dancing, acting and his romantic angels. and with shakti his dance is superb and he is looking so cute with shakti. love you amar (Rey)
I love how you dance, talk, act, expressing feelings, walk, run, laugh and everything.. I just love you so much..
24
Dharmesh Yelande
Best dancers in world no Michael jackson can loose him
Beat king ever no one can match him
You are my real hero
Amazing
Wonderful
25
Sneha Kapoor
Sneha Ma'am is truly born for Dancing! For me she makes the word DANCE complete! The glory of this word increases with her presence! She is the Soul of Dancing! When she starts Dancing she creates the atmosphere so Beautiful & Divine with her natural & phenomenal dance moves! Her expressions makes the Dance more radiant! Dance world is incomplete without her! She is the Dancing Angel of God who spread the dance magic all over! She is the BEST!
Sneha Kapoor is one of the the Ultimate Dancers I have ever seen. She can perform any style of Dancing very gracefully. For her Dance is her life. She breathes Dancing!
Sneha kapoor this girl is out. Standing dancer for her dance is Devine this girl can do any style
You are best dancer ever... Love you... :-) I really wanna be your student..
26
Ganesh Hegde
His ease and style is something that would take years for you to develop in yourself... Undoubtedly the best pop star of India..
Its Ganesh Hegde he has to be in top 5
I never saw a dancer with such ease and perfection.
Moves in "Main Deewana", I bet no Indian can do that.
Killer style... India needs to get some more of such performers.. Truly an international artist with flawless attempts in dance..
Get a chance to know to the scope he has in his dance, you'll certainly discover the truth. Hats off to the man.
27
Shahrukh Khan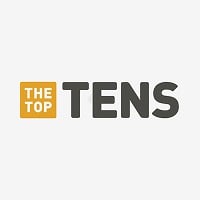 Shah Rukh Khan, also known as SRK, is an Indian film actor, producer, and television personality. Referred to in the media as the "Badshah of Bollywood", "King of Bollywood", "King Khan", he has appeared in more than 80 Bollywood films, and earned numerous accolades, including 14 Filmfare Awards.
Awesome personality ever found in terms of everything not just dancing
I love how you talk, dance, act, sing, expressing feelings, walk, run, laugh, as well as your altitude man! I LOVE you
You are the best in acting as well as dancing. You are mind blowing...
You're the best
28
Salman Khan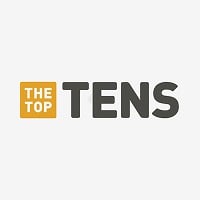 Abdul Rashid Salim Salman Khan, credited as Salman Khan, is an Indian film actor, producer, singer and television personality.
He is good dancer as well as actor
Salman khan is very good dancer very good actor
From the time dance was not that famous, he was the one who still dances in his way and he is one of the best dancers of bollywood all time after govinda sir in his own style.
Kamaal karate ho yaar
29
Mithun Chakraborty
Mithun chakraborty actually talented because he don't trained from any personal he has own unique style... And he did very well.
No doubt that great mithun is all time best dancer of india
Where is Great dada of dance Mithun chakrborty
No one is of to challenge to this disco dancer
30
Kamal Haasan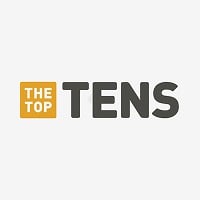 Kamal Haasan is an Indian film actor, screenwriter, director, producer, playback singer, choreographer, lyricist, philanthropist and dancer who works primarily in the Tamil film industry.
Better than every one on this list, and that's that enough said
Very good classical dancer
Kamal is a excellent dancer.
He is the classical and genius in dancer
31
Puneeth Rajkumar
He is a superb dancer make him in 4th position
He is a stylish dancer
Power star puneeth rajkumar number one dancer in kannada film industry and he is most powerful actor in kannada film industry he is number one actor for all time power star
He should be in 4th place. One of the best dancer in India
32
Rajasmita Kar
I like your dance, allthe best for your long long carrier rajasmita...
33
Geeta Kapoor
She was fab in dancing
And she was very beautiful
She was a very gracefull dancer
34
Gauhar Khan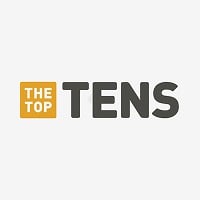 Gauhar Khan is an Indian model and actress. After pursuing modeling, she made her acting debut with Yash Raj Films' Rocket Singh: Salesman of the Year.
35
Raghava Lawrence
Yes he is best but also allu arjun as well as
He is too stylish dance in india
You are very good!
Best dancer of India ever
36 Padmini
37
Karan Pangali
The best clasical dancer he is so talented
38 Gaiti Siddiqui
39 Anand Babu
40
Sridevi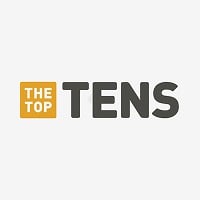 Sridevi Kapoor was an Indian film actress who worked in Tamil, Telugu, Hindi, Malayalam and Kannada films. She died in 2018.
She is very great dancers
She is a very great dancer
Sridevi is the best dancer in the world. In case of expression, no body can beat her. She is the master of expression
I choose SRIDEVI because I think she's good in dance... I just don't know.. When I watch her tandav dance.. It's just like magic... But I'm not a fan of Sridevi... I'm a biggest fan of Kajol... Sadly she's not in the list... But it's ok.. Because I know Kajol isn't a good dancer...
41
Tiger Shroff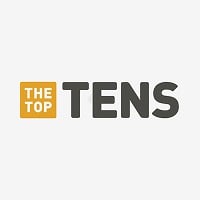 He is the one who can dance perfectly His body is amazing and he dance like international star. 2015/2016 in these years he have to no1.
Tiger shroff is best he is fantastic performer he is flexible he can do all dance steps easily
I love his stunt and his amazing moves. He is best dancer
He is mind blowing
42
Prabhash
He is an best dancer he dancing like peacock. He is real rebel for south india
Dance is best but action is wonderful
Yes he can great steps by handling height and weight
He can do great steps by handling his height and weight
43
Ram Charan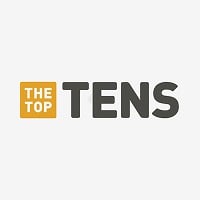 I don't know why he is not in top 10. As a dancer, I can say that he has got the best grace and the best dance to the music. Awesome dancer.
He can't be replaced by anyone
Upcoming but talented and promising. Few years down the lane, he will make it to the top 10.
Ram charan very nice dancer
44
Ram Pothineni
I'm your die heart fan... Wanna meet you 1 time... Please.. Love you
He always adds humor to his dance, I just love it!
He very good dancer"you steps is very looking
RAM IS KNOWN AS INDIA'S NO. 1 POPPING STAR. HIS STYLES AND MOVEMENT ARE VERY VERY CLEAN. REALLY HE IS THE HERO OF DANCERS NOT ONLY IN INDIA BUT ALL OVER THE WORLD.
45
Pawan Kalyan
He dances grace.. That's enough
Very stylish dance chiranjeevi sir copy
He is one of great dancer in his style nobody can do that style
No one can match his style..He creates history with a small dance step
46
Sumedh Mudgalkar
He is awesome in his style
He is rocking in his forte.
He is a true beat king. he is pride of our puna
His dedication and talent is enormous!
47
Terence Lewis
You r the best
A good performer, judge and teacher
Very good dancer
You are the best I want to be your student
48
Katrina Kaif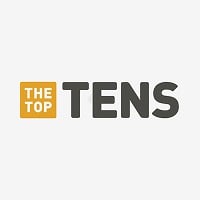 Katrina Kaif is an English actress who works in Hindi films. Despite receiving mixed reviews from critics for her acting prowess, she has established herself in Bollywood and is one of India's highest-paid actresses.
You are one of the best actress for me, I also want to become an actress like you and for that I need your help, will you help me? My friends says you are as beautiful as an actress, so my aim is to become an actress like you, please help me.
She is a best & fabulous dancer of Bollywood
Super I am a loving fan of you
A very good dancer
49
Akhil Akkineni
Akhil is very speed and energetic dancer.. Ha have perfect grace in dances.. He is my all time favorite dancer.. Once check his dances in YouTube..
Akhil is very good dancer and spring and snaking dancer
Akhil should be in top 5. He is one of the best Indian dancers. No doubt in it.
Akhil is fantastic and amazing speed dancer. He deserved to be top 5 dancers position but not here. I saw his dance in Akhil film for song #energy, oh my god nobody can touch his energy levels, speed and the way his body swings. kudos akhil
50
Ajith Kumar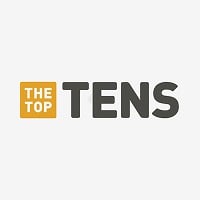 Ajith Kumar (born 1 May 1971) is an Indian film actor best known for his work in Tamil cinema. He is one of the most successful actor in Tamil Cinema. In addition to his acting, Ajith Kumar in a sabbatical, participated in the 2004 British Formula 3 season as a Formula Two racing driver and was ranked ...read more.
Thala always masss..
PSearch List