Imagine Dragons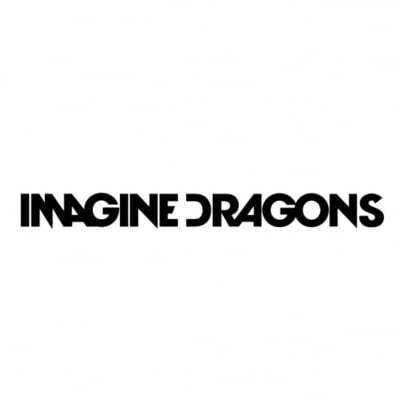 Uploaded by NicholasYellow
Info
Imagine Dragons is an American pop rock band from Las Vegas, Nevada. Imagine Dragons' lineup consists of lead vocalist Dan Reynolds, guitarist Wayne Sermon, bassist Ben McKee, and drummer Daniel Platzman.
Comments
Top
Popular
Newest
The greatest band ever, honestly. There songs are so relatable on a personal level. Songs like "It's time" and "Demons" are their deepest and soul searching songs ever. Then they have "Radioactive" and "Shots" that are so energetic, but also have deep meaning. Night Visions and Smoke and Mirrors are amazing albums that are unparalleled. Also this band can perform live better than any better else.
I'm your average music lover, and I enjoy many bands on this list, but I am genuinely concerned that Radiohead is at #7 here and The Killers are at #4. I like Imagine Dragons but they, along with other high-rankers here shouldn't even qualify to be on this list! They along with other bands here belong on other lists, Interscope? They signed Lady Gaga, Kendrick Lamar, Eminem and others, definitely not indie, which explains why most people vote for Imagine Dragons bringing them to #3, half their voters probably have never even heard of PJ Harvey, The Church or Fleet Foxes. Point is, don't vote on a list you don't know about
Imagine dragons has 2 amazing albums. Imagine Dragons have the greatest songs. Monster, Its time, Demons, radioactive, ready aim fire, battle cry, SO MUCH MORE! From happy to adventurous, Imagine dragons have a massive variety of amazing songs. Better than all that One Direction stuff. GO IMAGINE DRAGONS!
Easily the best, there is no greater band out there! Usually music nowadays is just full of crap. But imagine dragons sing about personal things. Have you heard demons? What a song that is! And radioactive, it's time are all very good song! Definitely should be number one!
An amazing band that I can't stop listening, beautiful voices, beautiful songs. Just amazing! It's good because this is between the rock, and the pop rock! Amazing!
Imagine Dragons is my favourite band. They are the best for me. Their songs sound incredible and their albums are incredible too. Their song have such a good influence on me that I can't stop listening them. I love them so much and hope they will become more popular, than they are now.
Dear God, people! Quit saying they aren't Indie until you've listened to their WHOLE albums. People make such opinions just off of their most popular songs. They are sooo much more diverse than the stupid radio makes them sound. Listen to Round and Round, Cha-Ching, The River, Amsterdam, and Polaroid! Best band on this list. Never get sick of their music, and I tend to get tired easily.
ImagineDragons has rose to fame and rightly so, their music easily connects to everyone listening. Take demons for example, just listen to the lyrics and watch their demons music video. Pretty sure demons was a song influenced by their lead vocalist, Dan Reynolds who went through depression before and during his musical career. This band will continue to rise and unlike other artists, they don't objectify women, have sexual references, or use vulgar words in their music to attract fans. ImagineDragons are one of the few bright spots in today's music industry.
I find myself in imagine dragons' their songs and when I heard 'on top of the World' I've hated it but now I love every song, especially the old ones! I hear them like one Year and I still love ID. In my opinion imagine dragons is the best indie Band!
Imagine Dragons aren't really Indie. They're just a popular alternative band. I'm not saying that they're bad, but put some real Indie on here like pavement or Belle and Sebastian. I also think that Arcade Fire should be #1. No disrespect to Arctic Monkeys though.
I've never had a band of which I liked every single song, except for them. My absolute favorite band. Love every second of Night Visions.
Imagine dragons impressed me the first time I heard them. Demons is an awesome song. They have a song for every mood. Their top 5 songs would be 1. Demons,2. Radioactive,3. Its time,4. On top of the world,5. Bleeding out
Imagine Dragons really deserve to be famous, because their music is so good, so powerful. Love them!
Imagine Dragons are an unstoppable force right now in the world of music. They put out hit after Top 10 hit, and that's an incredible feat in the music industry today. - ChristianDavid
You got the right beats, awesome chords, mind blowing lyrics, an awesome vocalist and great guitarists. These guys are the best indeed! - Athreya
One of my favorite bands! I love Night Visions and Demons is my favorite song on there. It has such a strong meaning. I don't understand why they aren't more popular than they are.
They don't have bad songs. They don't. All their songs are good. They come out with a couple more albums like Night Visions, they're number 1 on this list.
They are the best band I've ever heard. They combine searched lyrics, interesting melody and nice music (and a hot singer! ). And I really can't think of a song more perfect than "on top of the world"!
How can you not like them? I mean even when the songs play over and over again on the radio I can NEVER get tired of listening to their music.
I love imagine dragons! Awesome tracks like demons or bleeding out that you can listen to all the time. Radioactive is definitely their best though.
It's the best indie rock band I know, and I can't stop listening on them. They are just the best. Demons are their best song or at least that's what I think.
I really love this band after hearing their single "Demons". After that, I was completely immersed in this band. The loud yet weirdly soothing music always appealed to me
I love this band because they don't stick to just one type of music, they like to add some variety to their songs, and I often find myself liking it.
I don't know why everybody hate imagine dragons people just listen to radioactive and demon tell you what listen to monster even monster is way better Arctic monkeys songs
Let's get real they went from nothing to everything. They are literally the best band in the world. So many hits, they love their fans, they deserve #1
Related Lists

Best Songs on Imagine Dragons's Night Visions