Top Ten Best Indie Rock Bands
The Contenders: Page 3
41
Bright Eyes
NUMBER 48?! You've got to be kidding. Conor's lyrics are easily some of the best this generation has seen, heard, felt, etc. Arctic Monkey's are good, but number 1? No. NO.
Why aren't there any comments about Bright Eyes? Seriously. this music is some of the best out there!
People need to listen to Bright Eyes if lyrics mean anything.
People are you deaf? this should be number 1
V 5 Comments
42
Cage the Elephant
These guys are awesome, and have a nice garage band feel. They are just amazing and they should have been on this list sooner. So many good songs like In One Ear, Aberdeen, Ain't No Rest for the Wicked, Shake Me Down, and personal favorite Sabertooth Tiger, just to name a few. They Kick Ass. - marspa
Simply one of the best bands I've heard. As someone said they have that garage feel and the "Ain't no rest for the wicked" couldn't be any better.
Pretty good band and I'm a guy who is very influenced by classic rock. I'm not that much into the hole indie thing either. Still pretty good
Don't know why they aren't higher on the list, one of the best bands I've listened to
V 17 Comments
43
Bon Iver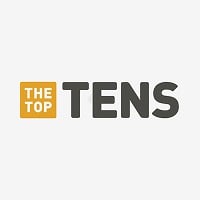 Hello world, I loves Bon Iver. Their songs are so nice and discouraging at the same time. They bring me often to cry, because I feel understood. This may sound silly, however, a song plays my thoughts again. I come from Germany and I would like to hear only once Justin is right before me. On a stage. Here in Germany. Hey Justin? If you this allowed to love sometimes, then imagine in it how many fan and addicted after your wonderful, melancholy voice are. Love you.
Not only "Skinny Love" but all his other songs, all are amazing. People should listen to them as well, they are just as good!
Skinny love. Best song of this era.
V 3 Comments
44
The Postal Service
They only have one album, but it is one of the greatest albums of all time. They should defiantly be up there in the top ten if not number one. One of the greats bands of all time.
The Postal Service's chillout music mixed with calm vocals are contrasted by their breakbeat drum patterns. The Postal Service is an excellent band that everyone should check out, especially if you like Death Cab for Cutie (because the vocalists are the same person).
How is this not higher?
45
The Cure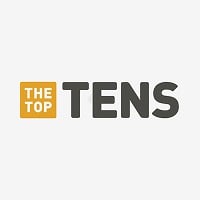 The Cure are an English rock band formed in Crawley, West Sussex, in 1976. The band has experienced several line-up changes, with vocalist, guitarist and principal songwriter Robert Smith being the only constant member.
The Cure is timeless, and I've loved their work since I was a little kid. My mom loved them back in the 80's, and it's stretching to this generation. Hopefully their music will never die after all these years of changing lives.
The Cure means everything to me, I can hear 24/24 the lovesong and surely my favourite album was the "Disintegration".
The cure is the band that prctically inspired nearly all of these group, the fact its not on this list is ridiculous, they deserve to be at least top 20. there music is amix of everything and they have never copied or been changed by whats happening in the music world at the time. they're career spanning nearly 4 decades speaks for itself.
46
The Libertines
I absolutely love The Libertines. Although they might not be 100% indie rock, I'd say that they're in the genre enough to be on this list; in fact, their musical style should bring them up higher on the list. Just listen to "What Became of the Likely Lads" and "Music When the Lights Go Out" to understand how great they were. The Libertines opened up a path for so many other bands. Babyshambles was also really good.

That being said, one of my favorite, if not my favorite, band on here is probably Vampire Weekend. I love their newest album, Modern Vampires of the City, especially for its subtle lyrical intellectuality (just listen to "Hudson"). However, I voted for The Libertines because they completely deserve to be higher than what they are.
One of the greatest songwriting team of all time. They never get old and basically opened the door for all the british rock bands that followed (arctic monkeys, palma violets etc) Plus, the black keys are amazing but they're blues not indie...
The libertines will go down as the greatest Indie Band of all time, mainly because of the fact that they sung about their own relationship and daily struggles.

Things we can all relate to.

Also if you don't get the libertines yet, then you haven't listened to them enough. Sometimes you need to put the effort in to appreciate a band...
Why down here
V 5 Comments
47
Keane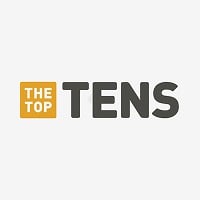 Keane are an English rock band from Battle, East Sussex, formed in 1995. The group currently comprises Tim Rice-Oxley, Richard Hughes, Jesse Quin and Tom Chaplin.
Simply the best band in the world. They are indie rock. Their vocals, lyrics and piano are the best. Listen Hopes & Fears, Under the Iron Sea and Strangeland albuns. They are perfect. I'm a big fan.
Their concert blew me away. The best concert I'd ever been too. Lovely songs, great lyrics, and Tom's voice was so beautiful, I got goose bumps.
Their first albums are truly amazing. They have songs which are full of inspiration.
I love their songs, they are my type and it's sad not many people have even heard of them among my friends. - FixedNation
V 5 Comments
48
The Hoosiers
They were a HUGE success in the UK back in 2007/8 with their brilliant debut album. Songs such as Goodbye Mr. A, Worried About Ray and Cops And Robbers charted very well and Worst Case Scenario (their best song) is a brilliant Indie Rock song.
Take me to church is unforgettable!
V 1 Comment
49
Foals
Foals!... They're just amazing... I mean, Providence, Spanish Sahara, Late Night are just awesome songs... I haven't decided which one of the latest albums I like the most! Listen to both of 'em!
FOals are just one of the best indie rock band and one of the most original too... Songs from the first album have math. Rock and dance punk elements. In there second album "Total Life Forever" have elements of post punk and electro rock there third album is a combination of the first two... I love this band... Start by listening to cassius and go on
I can't understand, at least they deserve a higher place on this list. The sound of their guitars ist the most beautiful.
Not the most original band, (I thought "Mountain at my Gates" was an Imagine Dragons song) but absolutely great nonetheless.
V 5 Comments
50
Portugal. The Man
Best band fills up most of my music space on my phone (evil friends, satanic Satanist best albums ever)
Truthfully, after seeing Portugal. The man live, I haven't been able to stop listening. Radical band.
Brilliant music. My favorite band. Every album is unique and every single song is fantastic.
I can't believe ptm is this low
V 2 Comments
51
Never Shout Never
Great albums, the best indie band, love them
Indigo was a masterpiece, and their song Trouble is just amazing.
They are fantastic and should be number one on this list!
Awesome band I love it
V 2 Comments
52
Blur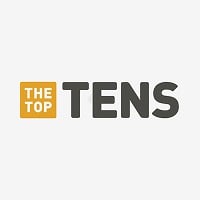 Blur are an English rock band, formed in London in 1988. The group consists of singer/keyboardist/guitarist Damon Albarn, guitarist/singer Graham Coxon, bassist Alex James and drummer Dave Rowntree.
I LOVE BLUR! They were one of my first tastes of indie rock back in the 90's, and I've loved them ever since I was little.
Couldn't decide between these guys or the White Stripes
I love their style, they made the britishpop what else did I can say?
V 1 Comment
53
Joy Division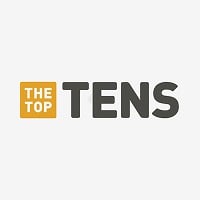 Joy Division were an English rock band formed in 1976 in Salford, Greater Manchester. Originally named Warsaw, the band consisted of singer Ian Curtis, guitarist and keyboardist Bernard Sumner, bassist Peter Hook, and drummer Stephen Morris.
Unknown pleasures/Closer might be the most depressing/emotional albums of all time. Ian Curtis, being a very depressed man, literally poured his soul into every song he wrote and by doing so made true art. Too bad his music became too much for him and he took his own life.
Agreed that Love will Tear us apart is the reference for indie songs.
God I love Joy Division.
OH,MINE! TOMORROW 37 YEARS WITHOUT IAN...
V 2 Comments
54
Wilco
Yankee hotel foxtrot is one of the best albums of the 2000's.
How to Fight Loneliness
Best band ever!
55
Mayday Parade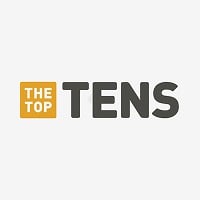 Mayday Parade is an American rock band from Tallahassee, Florida. Their debut EP Tales Told by Dead Friends was released in 2006, and sold over 50,000 copies without any label support.
I love MAYDAY PARADE for the song Stay and The memory are really awesome
Can't stop listening to their music.
56
Metric
Perfect indie pop band!
One of the most underrated bands in this list, if not the most. DEFINITELY should be higher.
They at least deserve top5
Best band live ever, songs that pull at your heart strings in the best way.
By far # 1
57
Kaiser Chiefs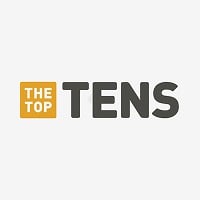 Kaiser Chiefs are an English indie rock band from Leeds who formed in 2000 as Parva, releasing one studio album, 22, in 2003, before renaming and establishing themselves in their current name that same year.
I think that kaiser chiefs should be in 2 place beacause they're shows are amazing! 2 place to kaiser chiefs after arctic monkeys
The band is awesome and the live performances are outstanding! I can't believe that they aren't on top 3!
This band is awesome! I love this band since 2005. Their songs and concerts are amazing! Kaiser Chiefs forever in my heart!
I predict a riot
V 7 Comments
58
Yeah Yeah Yeahs
They deserve a way higher rank
They should be on the top
Feel that goosebumps in Maps
love them!
V 2 Comments
59
Sufjan Stevens
This man is a genius. Very versatile in songwriting skills. Carrie & Lowell, Illinois and Age of Adz are among the best indie albums ever.
60
Band of Horses
Listening to this band for years now! Their songs make me calm down and relax
Deeply rooted in indie rock with their style and melodic flawless sound... They continue to be humble and genuine and their music feels authentic...
Love them! So melodic and unusual music... One of my favorite bands
Just listen to The Funeral
V 1 Comment
PSearch List
Recommended Lists
Related Lists

Best Alternative / Indie Rock Bands of the 21st Century

Best Indie Rock Bands of the 2000s

Best Rock Bands of All Time

Best Japanese Rock Bands
List Stats
11,000 votes
329 listings
7 years, 266 days old

Top Remixes (58)

1. Imagine Dragons
2. Two Door Cinema Club
3. Foster the People
Imagine_xx

1. The Strokes
2. Oasis
3. Modest Mouse
alphaMe

1. Modest Mouse
2. The Strokes
3. The Shins
1O4061
View All 58
Posts
Error Reporting
See a factual error in these listings? Report it
here
.