Top 10 Best Indonesian Singers
Kim
The Top Ten
1
Agnes Monica
So multitalented
She is the one and only!
Diva
It is right, Agnes mo is the only one
22 Comments
2
Fatin Shidqia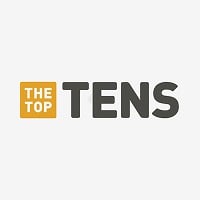 Fatin Shidqia Lubis, better known as Fatin Shidqia or Fatin, is an Indonesian singer and actress who won the first season of the Indonesian version of The X Factor in May 2013.
She is just number 1 diva in Indonesia. She has everything that someone need to be a diva.. Great voice, good composer, best style and beautiful face.. What next?
She has character voice
She's great and very talented have good future. She's have unique voices and will become the next diva indonesia
She can't even sing she cried when she fails on xfactor that is just so pathetic
3 Comments
3
Tantri Kotak
He's face is "kotak"
5
Afgan Syahreza
Indonesian's Prince of Soul...
6
Sandy Sandoro
HE IS AN INTERNATIONAL SINGER, HE CAN PLAY GUITAR SO FUN AND QUITE COOL, I LOVE HIM!
7 Vidi Aldiano
8
Sherina Munaf
She is the best.. She is smart.. She doesn't act such a diva.. Just a simply girl.
9 Sammy Simorangkir
10 Gita Gutawa
The Contenders
11 Mike Mohede
12 Febrian
13 Andre Hehanusa
14 Novita Dewi
15 Indah Dewi Pertiwi
16 Tompi
17
Raisa
Great and unique voice not to mentioned her beauty face is to die for
She should number 1
Best new singer and olso beautifull
18 Melly Goeslaw
19 Petra Sihombing
20 Cakra Khan
21 Ozha Humayra
22 Rumor
23 Latinka
24
Indah Nevertari
She has a unique voice, and (I think) one of the best female rappers in Indonesia.
I know she will be a big star #QueenOfRap #JamaicanVoice
Far as I know, Inev (her nick name) is a singer who
Has the complete package to be the most adorable
Entertainer in Indonesia. She has inner & outer
Beauty, strong voice characteristic, multi genre of
Music and a plus of hijab wardrobe she wear. Of
Course with the support of Ineversal community that
Will be happen in near future inshaAllah :)
#IneversalItuIndah
25
Once
Best indonesian singer
Indonesian STING
Amazing voice
Hhe has very good voice
26
Anggun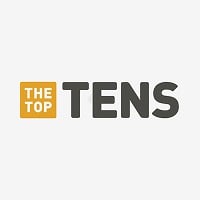 Anggun Cipta Sasmi is an Indonesian-born French-naturalised singer, songwriter, and television personality.
She is so inspirational
Brilliant
Actually she is a international pop icon,she is the first Asian artist to break global market,highest paid judge in Indonesian television history,world's best selling solo female artist and one of the few Asian artist who got international acclaim.she is truly a living legend of asia
Brilliant singer
2 Comments
27
Rossa
Able to hit the high notes!
Great songs!
28 Melinda
29 Pinkan Mambo
30
Syaharani
So chantique and Feminine pure
31 Andien
32 Faank (Wali)
33 Lala Karmela
34 Krisdayanti
35 Iyeth Bustami
36
Delon
Josh Groban from Indonesia
37 Detta (Tqla)
38 Rani (Merpati Band)
39 Iwan Fals
40 Cakka Nuraga
41 Putri Ayu Silaen
42
Evie Tamala
Evie is one of the best dangdut singer. She deserves called "diva dangdut" she writes n composes songs by herself. And almost of her songs is being hits in indonesia. Her voice is amazing, soft n gently. She is the best dangdut singer.
43 Ikke Nurjanah
44 Siti Kdi
45 Iga Mawarni
46 Glenn Fredly
47 Marcell Siahaan
48 Ridho Roma
49 Charly
50 Die (Hijau Daun)
PSearch List