Rock Songs With the Best Instrumentals
The Contenders: Page 2
21
Trampled Under Foot (Led Zeppelin)

While all these songs are good, they are not instrumental formgods sake!
22
Misirlou (Dick Dale)

23
Transylvania (Iron Maiden)

Why the heck can this be down here? This should be 1st overall 3rd minimum
24
La Villa Strangiato (Rush)

What is wrong with the voters? Have they ever listened to this masterpiece? Any place lower than 2nd is witless! This song has one of the best guitar solo ever made. But the problem is, most of the listeners of this generation don't know music. They tend to know the most popular band and go with them. Orion and La Villa Strangiato are the best instrumentals ever.
Best song by Rush, one of the best of all time and No 20, behind Stairway to heaven which ISN'T AN INSTRUMENTAL
Just here it once and you will change your mind. The alex lifeson solo is godlike.
This should be number one followed by YYZ
V 7 Comments
25
Suicide & Redemption (Metallica)

I haven't sensed as much emotion in an instumental since To Live Is To Die. Suicide And Redemtion not only makes me feel like a badass with its heavy riffs, but can also help calm you down with the clean and soft center.

This song is also a perfect example of how not all good solos are fast. It really shows you how smart James Hetfield is, working the first solo.
I can listen it over and over again. - kkkppp
One of the best instrumental sonngs, it has a killing guitar graet bass and drums thhat join together on a grat melody. Any one should listen to this magnific song you wont loose your time. Good job Metallica
Good harmony of the instruments. Very kickass instrumental from Metallica. , / rock on!
26
Little Martha (The Allman Brothers Band)

What a great acoustic masterpiece!
27
Baba O'Riley (The Who)

This song has one of the greatest riffs ever, in all of its simplicity.
Oh, and it also has a violin solo.
Not instrumental. - zxm
Great song, NOT AN INSTRUMENTAL
28
Time to Wake Up (30 Seconds to Mars)
30 seconds to mars has diversity in their songs, this ones the best
29
Stream of Consciousness (Dream Theater)

This and DoE are probably the best instrumentals I've ever listened to. Dream Theater is certainly a ground-breaking band when it comes to pure musicianship... Just can't beat em. Can't believe this is below New Divide by Linkin Park of all things (which, like the posters above me pointed out, isn't even an instrumental), let alone not on the top ten. But anyways whatever, DT will never get the recognition they deserve it seems, and I'm just glad that me and some others can comprehend the master musicianship they have to offer. Amazing Song.
Many of you failed to understand the term "instrumental". Instrumental=no vocals!
How is this 26. Should be top 5 just because Van Halen, Metallica, and rush is well known doesn't mean they have the best instrumental. I love orion but this is my favorite
Dream Theater are the gods of instrumentals, harmonies you have never heard in your life, weird yet melodic modelasions and time signature changes... anyway this is my least favorite instrumental by them, Eve is my Favorite...
V 1 Comment
30
Genghis Khan (Iron Maiden)

31
Moby Dick (Led Zeppelin)

INSTRUMENTALS ARE ARE SONGS Without VOCALS. Stairway to heaven and free bird are not instrumentals you stupid morons.
This a good instrumental from well known band,what the heck adding song that is not an instrumental
32
Frankenstein (Edgar Winter)

33
For the Love of God (Steve Vai)

I love this all time greatest melodies rocking instrumental rock and blues. It is the finest work of steve vai till the date. I recommend this song for all listeners at least one time to listen and enjoy it!
Total Masterpiece from Vai. Epic depiction of effortlessness and the feel one can bring out from an electric guitar.
Reminds me of something you'd hear from David Gilmour, so in other words, this song is a masterpiece.
34 Speeding (Steve Vai)
35
Losfer Words (Big 'Orra) (Iron Maiden)

36
Free Bird (Lynyrd Skynyrd)

The first 5 minutes build up to the famous five minute guitar solo
There is no song better than this song. The way the Band worked up the song is just amazing. The slide guitar play is the best I have ever heard and the play of the rest of the Band at the fast part is not to be denied.
This is a song that really got the crowd going but that is not the only reason it is so great. It is great because of the aforementioned facts.
37
Black Widow of La Porte (John5)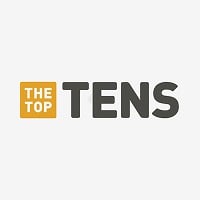 38
New Divide (Linkin Park)

Who was stupid enough to put this song in this list and who is stupid enough to vote it? This song isn't instrumental, and besides, this isn't even one of the best linking park songs...
Chester with his amazing voice again mesmerizing in this song with the music in background really really awesome song indeed.
Transformers for the win
New divide lovely song love you Linkin Park
39
Black Sabbath - Fluff

40
Dee (Ozzy Osbourne)

PSearch List
Recommended Lists
Related Lists

Greatest Classic Rock Songs

Greatest '90s Rock Songs

Greatest Hard Rock Songs
Greatest Bengali Metal / Rock Songs
List Stats
2,000 votes
159 listings
10 years, 4 days old

Top Remixes (6)

1. Soothsayer (Buckethead)
2. Orion (Metallica)
3. YYZ (Rush)
generalgrieco

1. Black Sabbath - Fluff
2. Takillya (Black Label Society)
3. Dee (Ozzy Osbourne)
Sabbath

1. Orion (Metallica)
2. The Call of Ktulu (Metallica)
3. Any Colour You Like (Pink Floyd)
jimicenafromintempo
View All 6
Posts
Error Reporting
See a factual error in these listings? Report it
here
.