Best IT Schools In the Philippines
Information technology (IT) is the study of design, development, implementation, support or management of computer-based information systems, particularly software applications and computer hardware. Vote now for the best IT school in the Philippines.

1 AMA University

AMA should be on the top slot... AMA is the Asia's pioneer and largest IT University. It is written in the history! Have a research guys..

I really want to study IT in good school so I search in the net and at this site FEU is top 1. I think FEU is not good much in IT courses. And I think AMA is the number 1 because many people is saying to me AMA is the best here in the philippines for IT courses, like my cousin he said AMA is the best, and my other friends too they said AMA is the best even their not studying in AMA they still saying AMA is thebest school about computer, specially in IT courses.

AMA is always be number ONE, in computer programming and robotics. Many times were publish in news because of their amazing programming robotics techniques GO AMAERS!

AMA is still the best IT school in the country for me. You can't beat the guys who started it all in Asia. They know what they're doing, and they have what it takes to stay competitive. Their sheer size and numbers explain it all. A lot of people still believe in AMA and what they can do for our youth. I have faith in them, and when the time comes, I will also enroll my son in one of their schools.

2 FEU East Asia College

FEU-East Asia College, is definitely an IT school where all of the students are given a chance to enhance their technological skills and produces competent professionals that can match to the talented Engineering and Computer Technology individuals globally. Complete and Efficient facilities are present to contribute for the development of every students.

Hey... Just a share... This school is really awesome in IT education, I'm a current student of this school. I'm currently developing various projects now and making money, at the same studying. What I don't like about my school is the POOR ENROLLMENT PROCESS, I can say it is CRAZY. Currently I'm a 4th yr student, the game here is very tough, it will make you study hard, if you don't definitely you will fail the class. I'm happy because I'm part of this school, Indeed I'm a student/freelance programmer and a technical support specialist in a big company here in PH. I earn significant knowledge and money at the same tym. Thanks to my professors who made me cry and molded me to become advance in many aspect of life. Not for bragging but I just received an offer last year for a programming position from a US based company situated in Ayala Makati, offering me a very awesome deal - I declined the offer since I was just a 2nd year college that time even though I can do the job but that's ok ...more

Since its establishment on 1992, FEU-East Asia College was already hailed as one of the NCR's Top 5 IT School (along with University of the Philippines-Diliman, Ateneo de Manila University, Polytechnic University of the Philippines-Sta. Mesa and De La Salle University-Manila)that pioneers in Information Technology Education.

FEU-East Asia College stands tall because of the folloing:
-One of the Top IT Schools of the National Capital Region
-CHED's Center of Development in Information Technology Education
-Consistently producing Board Topnotchers in Civil Engineering and Electonics and Communication Engineering (recently Top 2 (95.95%) and Top 4 (95.25%) in the May 2011 Civil Engineering Board Exams)
-Strong Internship Programs
-Strong Linkages in the leading local and international companies
-State of the Art and World-Class Facilities
-Distinct Student Services Program

With just an almost 19 years of existence, FEU-East Asia College had already ...more

It has a high standard of education for information technology students and engineering students and has one of the best curriculum in Project management


3 University of the East

UE's IT students are being hired even if they are not yet graduates. That is how the IT industry trusts us. I know of a student who had been in an IT outsourcing company as rich media specialist; training graduates from UP, DLSU, and Ateneo who would join the department he was handling. Later, he left the company for good to explore the IT industry through research. He believes that research will make the industry more dynamic. But sad to say, some companies would not want to invest in research and development because they want their return of investment (ROI) right away. UE College of Computer Studies and Systems (CCSS) had trained this student to keep on creating new technology through research. Until now, the student keeps on exploring new ideas through research and eventually preparing to establish an IT outsourcing company. This is the result of a research culture being developed by UE among its students. The CCSS has its own Research and Development Department headed by a young ...more

Though you're done with all your academic subjects, you could not graduate without passing the IT Battery Exam right after defending your thesis. That's a way how UE is assuring the industry that it has produced qualified IT professionals.

No matter what other schools would say, when you get to work in Ortigas or Makati most specially on the real IT companies, the schools of the employees are ADMU, UST, DLSU and UE. This is an IT top ten list so please don't tell us your school's performance in nursing, pharmacy or architecture. It's irrelevant.

In UE, we are not just good in technical skills but we are also multi-lingual. We were taught to speak in English, French, Spanish, Mandarin and Nihonggo. Therefore, we are prepared for globalization and the new age of IT outsourcing.

4 Polytechnic University of the Philippines

Despite of being poor in I.T. facilities, PUP offers its best in terms IT Education.
Most of the best computer programmers here in the Philippines are came from this university. No doubts, I'm one of them

GO CCMIT! Despite of poor in facilities and noise around us we are able to learn THE BEST. We can run programs in just using our pen and papers. Most of the best programmers, Project Managers and others in the industry here in the Philippines not only in the Philippines actually but around the WORLD are proud PUPians. I'm PROUD CCMITian AND PUPian!

This school is really excellent indeed when it comes to IT education. Even though this university is scarce in resources, the professors as well as their student are doing there best to learn and gain more.

It is not about having great facilities but having a good mentor and high quality of education. Despite of insufficient fund they find ways to teach their students not only how to be the best computer programmer but also how to persevere and be good to others.

5 ICCT Colleges Foundation INC.,

Quality IT Education should be accessible to all, this is what ICCT Colleges is known for, and also for producing Globally Competent Graduates that will contribute not only for Technology Advancement but also to Nation Building.

ICCT Colleges is one of the most affordable IT School.

It is also equipped with laboratories and facilities for IT Education together with the Competent Faculty of the ICCT College of Computer Studies

This school have a great prof. the cisco consist of 4 and during your 2nd year and 4th year you are have 2 ojt work experience. Icctians proud to be!

I'll take it as a YES because I'm currently studying at this school and I was a bit of proud because we can really afford the fees unlike some school. It does make sense that even though it's not really a popular school it can give the students a better capability of being a computer literate and that's amazing. You should've not underestimate this school and the teaching skills even though it's not that a huge labeled name. And that was practically a major legitimate reason to make this on TOP 10.

--Jasmine :) M-74

6 Mapua Institute of Technology

The IT degree here has ABET Accreditation, which means that the IT degree from Mapua is equal to that of the United States

I have talked to students coming from different schools/university, and as I know what are their curriculum and what they have learned, it makes me feel so proud that Mapua Institute of Technology is the best IT school in the Philippines. Laboratories, professors, equipment, curriculum, and specializations are all great. This school have all of these.

Excellent in technical courses patterned after the Massachusetts Institute of Technology.

Mapua and it's other wholly owned schools like Malayan Colleges Laguna, and Malayan High School of Science exert much effort in order for them to give highly qualified or high tech facilities to their students. They always put excellence and virtue in all of their works. They don't just keep their knowledge beyond their selves, but they share it to their students so that their students will also attain the best of their knowledge about their programs. They want their students to be qualified not only for this generations but also for the future generations. As the technology expand and evolve they are trying their best to go with the flow in terms of technology now a days. They also assure that their students are easily employed after their graduation. 21st Learning Century Ready.

7 iACADEMY

IACADEMY IS THE IBM Center of Excellence.

so it DESERVES to be the top.

It has state-of-the art equipment and facilities that even the most of the given are lacking. iACADEMY RULES!

At first I thought that iAcademy will not be an ideal learning institute for me especially that it is not yet well-known here in the Philippines, but these thoughts of mine were all wrong... Even for just my first few months there (first trimester), I've already observed and experienced that it is an awesome school. The instructors were great, approachable and most of all, willing to help the students learn at the topmost of their professions.. I think that this is the only college school where you are given the privilege to have an academic consultation or what you call tutorial so that any topics that you'll find somehow confusing or difficult will be further focused on, and take note its for free! You will have the time to discuss those with your professors either by one on one or by group, this is to make sure that their students will lessen the ability of failing such subjects and thus increasing their chance to pass or at most get higher grades...

.. We don't need those ...more

The best school I ever entered. The community is great and you feel everyday that your are at home every time you enter the campus. I love the staff and all the improvements being done inside the campus is for the benefit of everyone! So can to iACADEMY so you can say iWitness the best!

IACADEMY is one of the leading ICT and business schools, providing degree level programs. Living up to our mission of transforming students into future leaders, our graduates are competent individuals, sought after by local and international employers.

8 De La Salle University

De La Salle University doesn't need any tv advertisement.. La Salle graduates are in demand because we are being molded wholly.. We are talented, have good communication skills and people LOVE us.. ANIMO LA SALLE!

No doubt the best IT school in the Philippines. Continually improving it curriculum, allowing student to specialize in different aspects of the IT industry

Clearly, De La Salle is the best school for Information Systems. Equipped with powerhouse faculty and high-tech facilities, the only university partnered with Microsoft, and its College of Computer Studies being the first college granted with the highest accreditation, there is no doubt La Salle owns this thing.

Although good core courses in I.T. , it lacks the Science courses which is the fundamental of every sciences, They don't have Physics, Chemistry courses. They focus on business aspects, but nor really on sciences. The program should be called Bachelor in I.T. or Bachelor in Computer. Because they don't implement Science in their curriculum. Their BS Computer Engineering is focusing on Embedded old technology. They don't have a specialization course in Computer Engineering. The college must be aware of the technology utilized now. Their curriculum in Computer Engineering lacks implementation of IT tools, like graduates does not know how to configure, implement, manage and design a computer network.

9 University of Caloocan

A truly amazing Universities that provides a great opportunity to develop yourself as a well rounded programmer.

This University has always been a leader in Programming, Web Developing, Mobile Application, Graphics and animation etc. And today is very involved with all facets of IT teaching. What is remarkable about University of Caloocan City is how involved they are with Programming, it is almost impossible to find an aspect of Programming that UCC is not involved with. This will spark your passion as an student and keep you driven to succeed. Despite of some IT professor not entertaining some students and sometimes disgusting, "BUT STILL IT WILL GO TO THE HARD WORK OF THE STUDENTS, THE HUNGER TO BECOME A PROFESSIONAL AND BECOME A SOMEBODY! "

-That's how we prepared in our chosen profession.

"if I spend 6 hours to cut a true I will take 2 hours to sharpening my axe"

-Bill Clinton

rpml

Go University of Caloocan City!
Even though the facilities are not that good, but I can assure you, that when it comes to quality education, UNIVERSITY OF CALOOCAN CITY really rocks!

I was surprised when I saw the ranking of my ALMA MATTER, even
though it's a public school.. Still we're on the top.. I know
in the near future our school will be the best I. T school in the
Philippines.. Who knows? We can never tell..

It is the Best University ever though it does not have Good facilities, But still we learn very well unlike other Universities that has Lots of Funds to show what they have on their school, But look at their students and ask them what did they Learn from their Exclusive University. Nothing because when they do not have money to spend a lot for that University they could not be enrolled. But here in our University a little amount of money that they say its just their Load is that our Enrollment fee. So don't you ever think that we are just cheap because we are also Educated. Money doesn't matter if you really want to Learn. And Think of this what more if we had enough funds, We could be more better than you..

10 University of Santo Tomas

More on Human Computer Interaction Design, System Analysis, File Structures, Data bases and Programming with hardware-interfacing.

Great curriculum with amazing professors. One of the top universities to enroll in if you want high quality education.

IT is under the faculty of engineering. Combines engineering and IT.

Great professors. Hard to survive.
The Contenders
11
Our Lady of Fatima University
OLFU CCS will rise to the top because they provide quality education with a low tuition fee rates! Also, the Dean of the College of Computer Studies here in FATIMA are very active and keeps on pressing on towards the goal which is rising to the top! Go OLFU CCS!
Our Lady of Fatima University, College of Computer Studies armed me with the knowledge and skills I needed to face the corporate world. It's fun here, has an excellent learning environment and has friendly students, faculties and staffs!
OLFU is the best. Also with the best Dean and professors =))))) Rise to the top!
Our Lady of Fatima University was awarded by Ched as an Autonomous and IQUAME status. A university-wide ISO 9001:2008 certified.

The College of Computer Studies (CCS) is comprised of professors from different reputable colleges and universities in the Philippines.

Lead by leaders of the Philippine Society of Information Technology Educators (PSITE). Dr. Raymond Macatangga, the college dean is currently the Vice-President for Faculty Development of PSITE-NCR Chapter while the Program Chair of OLFU CCS Antipolo Campus, Dr. Marmelo Abante is the President of PSITE Region IV-A.
12
University of the Philippines
The course name says it all: Computer SCIENCE. It isn't merely Information Technology. Computer Science goes way beyond IT by focusing on the 'science' of programming. By focusing on 'logic' rather than languages, UP produces talented and versatile programmers.

Furthermore, I believe that the index of quality when it comes to choosing the 'best' school is research. And I assure you that the research programs of the Department of Computer Science in UP Diliman will not disappoint.
UP doesn't just teach you the programming languages. It also teaches you application in real life, including coding in the face of all the temptations you encounter in real life. Being around the top 10% of the country's most brilliant students makes succeeding even easier.
It is the place where the academician of the Computer Science in the Philippines (UPLB) is! Also, it gives the students not only about the computer science curriculum but also added information about different branches of knowledge through the GE programs. That's not all! The ambiance there is great to. You have freedom to do things at your will that gives students the sense of responsibility in their action and thus enhancing their worldly capabilities in real life scenarios as well.
UP is the best in IT education.. UPLB, UPM, and UPD.. All of these three UP campuses hold a Center of Excellence degree in Computer Science, Computer Engineering and Information Technology...

13
St. Louis University (Baguio City)
Saint Louis University, besides from being one of the country's top performing schools, is also known for its impeccable Information Technology curriculum and its fully equipped facilities that will surely get you ready for the real world. With instructors that will help you every step of the way and mold you into a competent and highly qualified IT professional. The university offers various courses --- Information Technology, Computer Science, Information Science, Library and Information Science and Math. Pursuing a career in IT through this school will surely help you in the future.
In 2011 and 2012, BPI-DOST Science Awards Best Project of the Year was made by Information Technology students of Saint Louis University. In 2013, Saint Louis University was also a part of the top 6 best projects. This only proves that Saint Louis University equip their students to become competent and highly qualified IT professionals
Once you come out from the portal of this university, you are confident and fully equipped with Information Technology.
Probably not the first university in the NORTH to offer Information Technology but the progress is so fast, good enough we have this school, SLU, elevating the status of all schools in the NORTH. Let us help each other to promote education in the North and not to have this kinda' crab mentality..
14
System Technology Institute
The Institute is committed to generating, disseminating, and preserving knowledge, and to working with others to bring this knowledge to bear on the world's great challenges. STI is dedicated to providing its students with an education that combines rigorous academic study and the excitement of discovery with the support and intellectual stimulation of a diverse campus community. We seek to develop in each member of the STI community the ability and passion to work wisely, creatively, and effectively for the betterment of humankind.
STI is Indeed the TOP School producing BEST IT Professionals in the IT industry today.. It's Enrollment to Employment System help students to Find the jobs that suits their capability.. And its EDUCATION for REAL LIFE is one of many factor that list them to the top school in the Philippines.
I like STI's program E2E.. And yes.. This is true... They make sure that when a student graduated at their college, they will get job..
I am a graduate of STI and surely I can say it brought the best in me in terms of knowing the Information Technology fundamentals. Because of my good programming foundation I am now able to do excel programming and I'm currently into web development. I have used these real-life IT skills in a real working environment. I definitely get noticed and recognized a lot for my achievements and contributions to my current company. Thanks to STI-Cauayan, my alma mater!
15
Western Visayas College of Science and Technology
Practical exams/assessments that will define a student capable or not in IT jobs are given better attention in this school.
Making a new change in the IT industry.. A school that change and mold me to be a great and well trained in the field of information technology. I can say one of the great school I ever experience.. Go tradeans!
Making IT projects by other schools, that is the best experience. No doubt I enrolled in this school. Cheap school fees but teaching is high quality. Go Tradeans!
A graduate of this school can be easily hired due to trainings in technical aspect that were provided by best teachers in this school. As a graduate of this school I was able to compare myself in terms of technical skills with other schools.
16
Technological Institute of the Philippines
How much the tuition
*Level I Reaccredited Status in Computer Science and Information Technology
*Level I Formal Accredited Status in Information Systems
*First school in the Philippines with Level I Reaccredited Status in Computer Science
This school should be on the top list. I might say that we are getting broad knowledge than what we pay for. Puro Dean from other schools ang mga professors sa TIP,
Aside from being a CHED Center of Development and PACUCOA Level II 1st Accredited status, TIP has set its benchmark already in the field of Information Technology through various researches that made its students competent and productive in the I. T Field.
17
Adamson University
Adamson University has a solid foundation for Computer Engineering and Computer Science programs. Adamson is one of the pioneers when it comes to IT/Computer education in the Philippines. Also, Adamson have produced a lot of Alumni who are successful in the IT Industry.
IT students at AdU posted the highest enrollment for A.Y. 2012-2013. Adamson is one of the schools with state-of-the-art facilities for IT Education. One of Asia's finest university
Adamson University is indeed one of the greatest Universities not only in IT and Computer Science but also in various courses. Great facilities plus Mac PCs!
I am the lone systems administrator and an Adamson Alumnus
18
Ateneo de Manila University
They have all the facilities for excellent education. Professors are equipped with all the tools and knowledge.
The Department of Information Systems and Computer Science (DISCS) is a CHED Center of Excellence (COE) for Information Technology.
ADMU's IT education is beyond what you'll expect from other IT institutions in the country.
I like Ateneo de Manila but
I cannot study in Ateneo de Manila because the tuition fee Is so very high. So
I will study in (UST) University of Santo Tomas
(Colegio de Nuestra Señora del Santisimo Rosario) Establish in 1611
19
Quezon City Polytechnic University
Quezon City Polytechnic University has some professors who also teach at PUP and FEU therefore... They have a same level as PUP and FEU
Quezon City Polytechnic University Graduates are so in-demand
Interns of IT professionalism, QCPU has a great standard, even facilities cannot accommodation students. But still TOP IT INSTITUTE in the Philippines
Quezon city polytechnic university is offering great IT courses.
With good facilities and great professors! This university is still growing and will soon be offering more!
It's students were assisted financially through scholarships and if one failed to avail, it is not yet the end of his/her studies. The tuition fee is very affordable and is economic friendly.
20
AMA Computer Learning Center
A member of ama education system
ACLC College of Taytay is the best Information Systems school here in Taytay, Rizal. I'm a student there and their instructors are the best and their facilities are good and complete. I am one of the proof. And AMA Computer Learning Center is also a member of AMA education system. Go AMA Computer Learning Centers and AMA Computer Learning Center Colleges and AMA University!
I LOVE AMA. COMPUTER LEARNING CENTER
I love the aclc college of taytay...
21
Bulacan State University
Making sure that their students got their needed arsenal before leaving the university.
BS Information Technology in Bulacan State University is really great. We have the good facilities and the highly equipped teachers. We really understands their teachings. Besides of that we also have yearly seminars and workshops that's why this school provides the best and competitive IT professionals here in our country. BIT:Computer Technology course here is also great. Many students are getting this course because of its highly in-demand on our society.
Good luck Bulsuans! We can prove it.. Go IT people.. Information Technology is one of the difficult course ever..
Computer Engineering here is the best!
22
University of the Visayas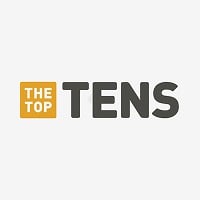 The University of the Visayas is an educational institution located at Cebu City, Philippines. It is billed as the first school in the entire province of Cebu who gained a university status.
Indeed! This is the Best Universities in I.T. recently awarded as Champion in I. T Quiz Bowl in 2012...
The best I.T. School in the Philippines. It made top among other school in Cebu.
Leading I.T. school in Visayas
23
Technological University of the Philippines
TUP is one of the most IT schools in the phillipines
=)) I love TUP
IT dito accredited na kaya mas lalo na tuloy hinahasa and mga IT dito.. First year palang pero tinetrained agad ng mabuti.. :))
24
Lyceum of the Philippines University
Simply excellent. Winners of different national/inter-school competition like Intercollegiate IT Skills Olympics, great facilities and professors.
Computer Laboratories at it's best. Mac Laboratory, Matrix, CAD Laboratory, Simulation. One of the best IT school in the Philippines. Go LPU
Excellent school and has a state of the art facility for IT..
Had several community extension programs such as Gift Giving to children, Computer Literate program for out-of-school youth, public teacher and principals, and as well as public students form elementary to high school.

First Computer Science Program to have been granted LEVEL I PACUCOA RE-ACCREDITED STATUS in REGION IV

Our dean, Mrs. Roselie B. Alday is one of the presenters in the International Conference on Inclusive Innovation and Innovative Management 2012 held in BANGKOK, THAILAND.

It has state-of-the-art facilities with MAC laboratory, Multimedia Laborotory, 3 Computer Labs, 2 CISCO Laboratory.

Internationally accredited by CISCO Systems, Inc. & Microsoft and Sun Microsystems

It has several linkages to prestige companies for On-The-Job Training.

IT students are great not only in academics, but in also excels in sports and pageants.

A faculty member received a certificate for passing the Certification Exam for IBM COGNOS 10 BI ...more
25
Asian Institute of Computer Studies
To offer quality yet affordable IT education most especially to poor and deserving students. " This has been the noble objective of AICS since the very start of its operation way back in 1996. The vision of Mr. Manuel T. Asis, Chairman of the Board and President of AICS, is to let the youth of today learn and enjoy the magnificent growth of Information Technology. It was in November, 1996 when the first school of AICS was opened in Fairview, Quezon City. It offers 2-year Computer Science Course, Computer Technology Course and other computer related short programs.

This is the pledge of AICS for almost 2 decade of existence. AICS vows to continue and extend its educational services and take part in building up the future generation in the 21st century.
AICS provides quality and affordable education for students who prefer computer and IT based courses for their tertiary education. In almost two decades of operation, the Institution produced graduates who are at par and well equipped with knowledge to compete and excel in the various fields of their chosen career.
Well actually in AICS their 1st and 2nd year of studies let the student master the computer/electronics unlike other schools they teach different parts of math which is not mainly used when you are doing such tasks in computer.
Yes! Number one in all Computer School. So true. Schol that goes beyond learning.
26
University of Batangas
It's College of Information and Communications Technology was awarded by IBM as Center of Excellence. Member of Microsoft IT Academy Program, SMART ADIS, and an industry partner of Allied Telesis, a world-wide known networking company.
They have a professionally known professors and they provide student with the high standard of education specially when it comes to technology.
This school is a Center of Excellence when it comes to Technologies, in University of Batangas, "BE THE BEST THAT YOU CAN BE! "
This University has great and skillful professors and this school has the Center of Excellence
27
National University
National University - College of Computer Studies is a COMPLETE PACKAGE in IT education, not only in the Philippines but as well as in the SouthEast Asian Region. With the best IT practitioners heading the college and faculty members, it offers state of the art facilities. The curriculum is up to date with the Industry technology and practice. It has the cutting edge of offering the first in the Philippines and in Southeast. Asia for their Digital Forensic degree program.

Full support from the management on faculty advancement while sending them for trainings in local and international experts.

Tuition Fee: what more can you ask for? With an average of 20k to 30k per semester.

REALLY the best IT school in the Region!
When it comes to Information Technology National University is one of the school that has a good performance whtn it comes to IT. As a school that is on it's rebuilding process, National University provides a good facilities and good professors as well. After 5 or 10 years there is no doubt that National University is one of the best schools here in the Philippines.
The best core faculty members. Best in industry linkages. Backed up by SM group of companies. Best ojt program. Innovative technologies like blackberry academic program, digital forensic, acer academic partner. First to offer in the entire Asia on digital forensic degree program. Best in state of the art facilities! Graduates are highly commendable by most of the companies... THE BEST IT SCHOOL IN SOUTHEAST Asia!
National University is the Best IT School because where in, students enhance their technological skills. National University provides efficient and complete facilities for the progress of each students.
28
University of San Carlos
I am a PN scholar that's why I know all the facilities here in USC can be trusted.
University of San Carlos is the premier university in VisMin. Among the top 10 universities in the Philippines. IT/CS programs got courses like 3D Max, Macromedia, Networking, Advance Database, CorelDraw, Software Engineering, among others..
29
University of the Cordilleras
While I am an SLU BSIT grad myself... I do believe my dear alma mater has lagged behind when it indeed could have been better than UC. UC is gaining grounds for opting to update their curriculum to the current trends and boasts highly competent mentors whilst SLU has been embracing their traditional methods.
UC is the better IT institution compared to SLU. UC is the one among the few "centers of excellence" in IT education while SLU is just "center of development".
As well, the UC was the first tertiary in baguio to offer computer courses during late 80's that is why it is the most advanced school in the north..
University of the cordilleras is one of the best universities in northern luzon and has 3 center of excellence most specially their IT department. The quality of their education is exceptional and they have a trimester program which makes their students more competitive
I'm from SLU and an IT student.. I don't know but I feel UC is better in teaching IT than SLU.. I didn't learn that much because from the very start, the teacher taught us a very insufficient knowledge that led us not to understand future lessons =( so sad..
30
New Era University
New Era University must the one, "Best IT Schools in the Philippines", being top number 1 on "Best Engineering Schools"on US records, it also level up its facilities and curriculum for computer science, to updated its curriculum on IT through USAID (same level of Education as education in America). Now, New Era University are on the same level of education of any Universities/Colleges in America or Universities/Colleges inside the United Nations.
New Era University is the Best, Best Quality Education, Good Facilities, High Standards Professor and Best Computer System.
31
STI College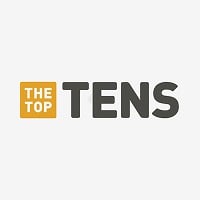 STI College, formerly known as Systems Technology Institute, is the largest network of for-profit information technology based colleges in the Philippines.
If you want to learn with substance, STI is the best choice. This institution builds my character as a better person. STI taught us to be TRUSTWORTHY, to RESPECT, to take RESPONSIBILITY, to be FAIR, to CARE and most of all, to be a good CITIZEN. This is not just a computer school as you think, it values ethics.
STI provide good environment to study well I experience not just being a university is the key it is how the school drives it... The STI legazpi is the best and they give best accommodation to students,...
I'm one of the students here at STI and I'm glad that they focusing in advance system of teaching. The standards here is also good and professors here is well trained
Instructors at any branches aims to spoon-feed its students to learn fast and 90% fail-proof.
32
University of the Immaculate Conception
The best IT school here in DAVAO! In the 3rd year in this course the students will be deliberated in the 3 most outstanding majors in the IT industry which is the Software Engineering, Computer Networks, and most specially the Multimedia. The good thing about deliberation is that the students will be focused on the major they were really good at.

GO UIC, GO TEAM ITE!
Go UIC DAVAO I believe students here will graduate with a skills and a good potential of becoming an IT PROFESSIONAL that could really help in our industry
They have a good and pioneering computer facilities herein davao.

Go UICians GO team ITE
UIC is the first school in Mindanao to offer the BS in Information Technology course.
33
Informatics Computer Institute
Hands on training.. That's makes them unique.. Makati branch is one of the best
The curriculum is very unique, Advance Subjects and WOW laboratories.

The knowledge that they are sharing with the students is competitive in other countries
International at may database programming, game programming, c#, java, sql, windows, linux as well as multimedia arts like 3dsmax, maya, cinema4d, audio production we also do video editing. So enjoy!
"Even though it is an international school, the medium of teaching is highly appreciated and understand. Great instructors, advance curriculum, high class facilities. "
34
Colegio de San Juan de Letran
Microsoft IT Academy. Program offers a wide array of specializations to choose from. Such specializations cover the premier facets of ICT, Software Development (SD), Systems Engineering (SE), Database Administration (DBA), and the most dynamic Digital Arts.
Don't enroll at Letran. Bulok and sistema rito sa IT
Best it school in the country. it uses microsoft curriculum first school to use in the country. it has state of the art facilities. best teachers.
35
University of Perpetual Help System Laguna
Offering competitive graduates for the need of the future society
Perpetual has this direct approach in Information Technology which is very reliable.
The best IT school in the south.
I wanna be a part of this big university.
36
AMA International Institute of Technology
AMA is the largest IT University in Asia. Not only in terms of structure but also in educational knowledge you can have to become the best.
A memeber of AMA Eduaction system
37
University of San Jose - Recoletos
With the University's Goal of Quality Christian Community Oriented-Education, the curricular programs of USJ-R evolved from traditional to innovative course offering. In 2003, the College of Information, Computer and Communications Technology was created. CURRICULUM HIGHLIGHTS:

Value Integrated Subjects
Mainstreamed Christian-Community Orientation
Business-Industry Linkage
Regularly assessed subject contents by Alumni, Senior Students, Faculty, Administration and Industry Partners.
The College of Information, Computer, Communications Technology (CICCT) offers the following courses:

B.S. computer Science
B.S. information Technology
B.S. information Management
Associate in Computer Technology.

Breaking barriers, Empowering Lives...
Adelante!
Prefered University in terms of IT every graduates is on demand if you graduated here surely you'll be considered as a strong IT candidate to get the position
Best in It schools. Most of the IT related contest Usjr has an entry and most of them grab the AWARDS.
Value-laden and quality Christian community-oriented education!
38
De La Salle - College of Saint Benilde
Benilde offers Information Systems, Business Administration major in Computer Applications, and Information Technology major in Game Development. We have the 1st Alienware lab here in the Philippines, dedicated to the students of Game Development. We held the country's first IT summit by a college. We have won multiple awards in Microsoft Imagine Cup - represented Philippines worldwide. We are studying high-end facilities other colleges lack and really great professors who are on the top of their field. In Benilde we are encouraged to use not just Windows, but adapt to multiple operating systems, thus giving us both Linux and Mac Lab. Our electives are awesome, especially the new one - IT Security/Ethical Hacking. I know right? More fun in Benilde.
Yes and have a very best scholarship programs for the less fortunate students
Benilde does ordinary things extraordinarily.
1st Alienware lab here in the Philippines and
Won multiple awards in Microsoft Imagine Cup - represented Philippines worldwide
39
Asia Pacific College
"APC should be on the top 20 because it is the Center of Excellence (COE) in IT. It is also one of the Microsoft Showcased School in the Philippines."
For me, Asia Pacific College is the best school when it comes to Information Technology and Computer Science. The sub-categories of IT and/or CS here (e.G. game Developing, Mobile Application, Networking, Software Engineering, etc. ) are necessary for bridging the academe to industry.
Asia Pacific College is the best school when it comes to Information Technology.! Real Project, Real Learning.
Yeah, Asia Pacific College is the best in terms of real projects and real learning. I don't know why other schools are on top? But they are just famous. What matters most is the education offered. Not the name of school you graduated in.
40
Colegio de Dagupan
I can only say that Colegio de Dagupan is one of the beat IT colleges in the entire Philippines. Aside from being one of the Center for Development in Excellence in this field, it also offers a good curriculum. Students are trained from the very basic of Programming, so that the far the students can go in this course they can really understand the advanced things about this field.
Aside from its excellent program in computer science and Information technology, majority of its faculty members are Masters Degree Holder in IT and continuing to study to give the best for their students.
They focuses on their students taking up Information Technology to bring out the best that education can offer
Colegio De Dagupan is the Best IT school north of Manila, the programs are accredited... It also trains faculty members of neigboring IT schools and a Ched delivering institution in the Master in Information Technology graduate program... I love CdD!
41
Pamantasan ng Lungsod ng Maynila
PLM is considered one of the prestigious schools in the Philippines. The excellent education in this university builds great and competitive students that can keep up with today's industry.
Who are the teachers/instructor/professor of the said TOP School in IT?
Answer: PLM graduates.
Surviving in PLM is already greatness.
But surviving Computer Studies Department of the said University?
I'll just give it a smile :) why? Just try
42
Rizal Technological University
This University.. Was the first School / University that offers a BS Computer Engineering here in the Philippines.
Information and Communication Technology
Yes. The first college to offer bs computer engineering in the Philippines (RTC now RTU). Graduates were currently working on IT related company not just here in Philippines but also produces a lot of successful professional and talented employee.
Walang IT and RTU. Hehehe
43
Pamantasan ng Cabuyao
I'm a programmer.. In PNC but I know that theirs a good, not only good but best I.T.! :) Because I prove it to my self.. Teachers in I. T is so understanding to their student and they made the teaching in I.T. but they see the capacity of a student to understand well in their course of I.T.. That's all thank.. Vote wisely..
Easy to understand the subject.
The learning will always depends on each student.
I am currently a student of Pamantasan ng Cabuyao. I'm taking IT, and I can say that even though I'm just a 1st year student the standards of teaching is very high.. the teachers are really intelligent and we get weekly laboratories to make sure we can apply what we learned from our lectures. PnC is a great school without much fame so I'll make sure that it'll be known by everyone with it's outstanding students and teachers
44
San Beda College
True to its commitment: faith (fides), knowledge (scientia) and virtue (virtus), San Beda University pursues to develop students to be: fully human, wholly Christian, truly Filipino and globally competitive. Given that, the school does not only focus on developing technical skills, but more so on soft skills and personal development.
45
Centro Escolar University
I'm currently enrolled at centro escolar university and I must say that my school is capable in producing a great and versatile people in the field of IT.
Our Curriculum in Centro Escolar University is capable in producing IT profession into higher level.
Centro Escolar University is doing there best in producing students whom really pursue information technology here in CEU.
46
Immaculate Conception International - College of Arts and Technology
This is school in bulacan correct me if I'm wrong...
ICI Sta.Maria, Best IT school in Bulacan
47 Informatics College Quezon City (Informatics Diliman)
48
Laguna State Polytechnic University
"great school! Their teaching methods are always in line with the current IT trends
Great school and great proctors as well. I highly recommend this University!
Very competitive when it comes to academics
Produces globally competitive graduates.
49
Central Luzon State University
The BSIT curriculum here is designed to produce Information Technology professionals who are ready to pursue careers in the various fields of computing and Information Technology. Students are trained to plan, design, develop, implement, and maintain Information Technology systems. Thus, graduates are equipped with necessary skills and are prepared to be part of the industry or become competent members of the ICT/MIS department of corporations.
The Bachelor of Science in Information Technology (BSIT) is a 4-year-program offered by the Department of Information Technology, College of Engineering in partnership with the Information Systems Institute of this institution.
CLSU is the best
50 St. Paul University Manila
PSearch List