Best Japanese Actors
1
Matsumoto Jun
Jun Matsumoto is nothing but amazing!

The more you watch him, the more you get drawn to him.
In addition, he is a cool member of the best boy band in Japan. He is also an awesome actor as well.
My soul, my life, my heart jun.
2
Toshiro Mifune
Among the top ten actors in the world during the 1950s. Great screen presence.
I just lost faith in humanity toshiro mifune is considered the best Japanese actor of all time. I can't believe that you call bunch of good looking boys actors? I thought this is a list of a BEST ACTOR not sexiest actor. Watch rashomon, seven samurai, I live in fear, yojimbo, high and low, sanjuro, red beard.
He and akira kurosawa is a best thing happened in my life
No contemporary equals him
3
Kenichi Matsuyama
Who could forget his performance as L?
Brilliant!
Ken'ichi Matsuyama, best actor ever!
I love you so much
Kenichi-san.. Who will think that the one who played as "L" in death note and "Negishi" in Detroit Metal City is the same actor? He is very clever actor! Psycological, action, comedy, and romance, he can play all of that genre :3
4
Ikuta Toma
Amazing actor. Almost all of them are good. Hard to decide. I would vote for all of them, because they are talented. I love Hana Kimi and there is no one I don't like all amazing.
Hana Kimi and Hanamizuki were my favourite works of his, especially Hanamizuki! The film was so sad and romantic
For me, he's the best actor in Japan. The way he portrays every single role he played is amazing. A versatile actor.
Fell in love with his acting in hana kimi..
5 Matsuda Shota
6 Akira Kamiya
7
Oguri Shun
He was great when he played in Crows Zero! So cool! When he played in Hana Yori Dango, he's totally get perfect role as Hanazawa Rui!
8 Tatsuya Nakadai
9
Ken Watanabe
He appeared in Godzilla 2014 and will be in the sequel. That makes him more awesome.
I loved his acting skills in The Last Samurai.
10 Yuu Shirota
The Newcomers
?
Yoshiko Yamaguchi
She was an amazing actress.
The Contenders
11
Minoru Chiaki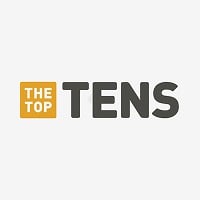 Minoru Chiaki was a Japanese actor who appeared in such films as Akira Kurosawa's Rashomon, Seven Samurai and The Hidden Fortress.
Another Kurosawa regular, one with a friendly, affable, gentle face that's still great for any role.
12
Ryo Nishikido
Awesome dude who can really act
I love Ryo chan
Sexy and hadsome
Great actor!
13
Satoh Takeru
He never disappoint his fans. He has do his performance perfectly and naturally whatever the character is
Very talented, he started when he was 17-18 in a challenging role like Kamen Rider, to end up in 2012 with the best Rurouni Kenshin that there will ever be
He is simply, amazing! You have to watch him in the Rurouni Kenshin Live action Movie
Takeru is the best!
14 Kamatari Fujiwara
15
Daisuke Kato
He's fantastic in both comedic and dramatic roles. Over in Japan he might be revered but overseas he is seriously underrated.
His chubby, likable face makes him suitable for any role.
16
Ninomiya Kazunari
Nino I love him so much he is a good actor
17
Takashi Shimura
Takashi Shimura is one of the most versatile character actors I've seen. He can play the most noble of men and the lowest of scoundrels with dedication and conviction. He is truly incredible.
An amanzing acting talent. Deserves to be much higher on the list.
18
Miura Haruma
I like him in Koizora.. The best movie ever, better than Titanic
19 Yoshio Tsuchiya
20
Kento Yamazachi
He is one of my wotld's favourite actor I love his work and acting skill.
Kenton is the best japanese actor I ever seen.
Its Yamazaki not yamazachi
21
Yuki Furukawa
Yuki furukawa is the best actor for me he so cool, talented, and handsome I found artist in Japan..
He is very handsome guy talented & he so cute
He is cool and handsome and smart...
Very versatile actor.
22 Kamenashi Kazuya
23
Yamashita Tomohisa
One of the best actors I have seen. He is able to put a lot of emotions into his acting. He won the award "Best Newcomer" at age 15. In all the shows I've seen him in, he always seems to steal the scene. He has great talent.
Very hardworking. He can play a very convincing role in all his drama series. I enjoy his transformation to different characters in kurosagi
24 Nakai Kiichi
25
Ryosuke Miura
Who could forget the best Ankh that will ever be?
26
Sho Kosugi
I love Sho Kosugi. He's one f my favorite actors. He's a great actor and a kickass ninja! He's a badass!
27
Kôji Mitsui
With his lean, sardonic yet appealing face and distinctive, nasal voice, Mitsui had a strange charm to him.
28 Takahiro Sakurai
29
Tadanobu Asano
He is the best actor in the world!
30 Hiroyuki Sanada
31
Abe Hiroshi
Abe Hiroshi can make me laugh and yet feel serious at the same time. He is immensely tall-- which the directors like to play with in his shows-- and manages to smile in that sort of attractive yet distant manner that makes his roles feel lifelike.
32 Hiroshi Tamaki
33
Yamada Takayuki
The best ever! his acting is amazing!
34 Ryosuke Yamada
35
Takashi Sorimachi
He's the best in Great Teacher Onizuka as Onizuka. He's the Japanese actor who made my feelings rush in every way; smile, laugh, cry and most importantly, have fun. That's why I think he deserves a place in this list!
36
Hiro Mizushima
Kamen Rider Kabuto, Beck, HanaKimi, Mei-chan No Shitsuji, Kurshitsuji.. You name it, Mizushima Hiro's got it!
37
Masaharu Fukuyama
He gave one of the best performances in both Like Father Like Son and The Third Murder. He also gave his best performance in Suspect X and A Midsummer's Equation.
38
Chiaki Kuriyama
I love her as Gogo Yubari in Kill Bill. She was born for that part. She can play a hero or a villain. I can't think of anyone better to play the sadistic, blood-thirsty Gogo Yubari.
39
Kyoko Kagawa
She's incredibly talented. She has a lot of range.
40 Nakayama Yuma
41 Takumi Saito
42
Yuya Matsushita
Um... Hello? Sebastian Michealis!
43
Erika Sawajiri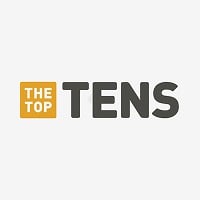 44
Fujiwara Tatsuya
Great actor especially when he's playing nanahara shuya in battle royale.
45
Takao Osawa
He Is Attractive, Handsome, He is great actor, talented he can play roles I enjoyed so much when I watch his movies and drama ❤❤❤❤ ❤ ❤ ❤ ❤ ❤ ❤ ❤ ❤ ❤ ❤ ❤ ❤ ❤ ❤ ❤ ❤ ❤ ❤ ❤ ❤ ❤ ❤
46 Isuzu Yamada
47 Tatsuya Mihashi
48 Takeshi Katô
49 Kô Nishimura
50
Yuichi Nakamura
I love him.
PSearch List