Best Japanese Guitarists Ever
Nitta
The Contenders: Page 2
21
Akira Takasaki (Loudness)
One of the most influential guitarists to come out of Japan, Frontman of the legendary Loudness Akira helped lead his band to 4 appearances of the billboard 200 since 1982 partly through his highly complex and blazing fast solos.
The Best Japanese Guitarist in History.
Are you kidding?.. He should be number 1 Guitarist in Asia
He's skillful, fast, genius and has the best art creation..
Should be number 1 on this list and top 10 in the world.
He is a genius of music.Great and creative.Should be number one in japan and top ten in the world.
V 3 Comments
22
Cipher (d'erlanger)
He is one of the founders of the vk style and a massive influence.
Check out some of his bands like Body, Craze and D'erlanger
one of the best guitarist in japan. he is the idol of modern guitarists esp. visual kei bands like dir en grey. - ronluna
very relaxed guitarist player, and do you think that he can't play like hide and ken? ure wrong - ronluna
Too bad that D'erlanger is not that popular outside of Japan.. I really enjoy his playing!
V 2 Comments
23
Imai Hisashi
Oh please... How come he got so far down on the list, below so many less skilled and experienced guitarists? His technique, his unique style of playing, his creativity and all these years of hard work deserve at least some recognition. - saaarsdej
One of the most skilled, talented and imaginative guitarists and composers I've ever heard. I can't understand why he didn't make it to the top 10!
He's so unique, such an incredible player. He's also an absolutely incredible songwriter and the founder of BUCK-TICK. Should be number 1 definitely!
Amazing guitarist! And amazing guitars!
V 2 Comments
24 Gentaro
25
Shinji (SID)
Shinji's style of guitar is different from any other guitarist I've heard. He has this mixture of rock and pop and even some jazz. It's just a sound that only he can make, and a unique one at that.
I am very like Shinji. Guitar skill is extremely well, he wear clothe very gentle.
Shinji is just so silly... His guitar skills are just amazing- In fact he composes a lot of songs in SID
Maybe not the fastest guitarist but he is very creative about melody.
His timing and Guitar dance is one of most lively I've ever seen.
V 4 Comments
26
Cazqui (Nocturnal Bloodlust)
He is impressive, is the master of the guitar, be great and talented is their nature. Cazqui is always in continuous improvement, looking to be better than it is, it demonstrates professionalism. In each song you can hear the passion, dedication and love for his work, he gives shape, color and life to music. He deserves to be among the best guitarists. Because it's one of them.

Nocturnal Bloodlust is an excellent band, each member is talented, and Cazqui is no exception.
He is just awesome, he is the master of the guitar by nature. Cazqui is talented, is passionate for his work, his work is the result of dedication, a lot of passion for music. Is always in constant improvement, the way he plays is wonderful, gives shape, color, gives life to the music, and that's what It makes it the best guitarist.

His work in Nocturnal Bloodlust is something you can identify, everyone in the band are talented, and Cazqui is no exception.
Cazqui is a God when it comes to guitar shredding, have you seen him play in their mv Genesis? He is amazing, you can really see his passion, he should be in the top 5! Nocturnal Bloodlust is one of most unique bands out there, with a mix of visual-kei and trashcore metal they create this unique sound and heavy music that will surely bring out the beast in you.
MY favorite guitar :v
V 12 Comments
27
Miya (MUCC)
Miya is a fantastic and unique guitarist, my favorite from Japan! He is very talented and is a great band leader. He writes beautiful music and I have a lot of respect for him.
Awesome guitar player. He can play sanshin and seven string guitar. He's a great musician and brings a lot of energy when he plays. I love that he also plays other instruments such as piano, harmonica and drums. There's depth to his guitar playing and the music he writes.
His guitar skills are so deep, I want to cry and scream with joy at the same time. He has passion
28
INORAN (Luna Sea)
He may be LUNA SEA's rhythm guitarist, but nobody can beat him for subtle impact. Listen to his live solo with Tourbillon at Budokan - like having good sex with someone who is both your lover and best friend.
He is so under rated. There wouldn't be Luna Sea without his melody
29 Hiro (La'cryma Christi, Creature Creature)
30 Aie (Kein, Deadman, The Studs)
31
Tak Matsumoto
How come he is so down and what about Koshi Inaba?
Even though people nowdays are stupid and do not follow tak, still he is the best in the world. He is the only Asian guitarist who has won a lot with B'z, the only one who has his handprint in the Hollywood, and a winner of a Grammy Award.
I think that a lot of people underestimate Tak Matsumoto nowdays.
As you can see usually in the top of those "best list" there are famouse groups but I don't think that only for that reason the components are good too.
V 3 Comments
32
NAOTO (ORANGE RANGE)
He must be the best guitarist in the world
33
Hotei Tomoyasu (BOØWY)
This man has incredible talent that is most evident in the fact that he is one of the only guitarists who is recognizable outside of Japan. "Battle Without Honor and Humanity" is a song that many people know and has been used in Western movies and trailers. He has a long career and a variety of range in skill.
I am voting him while listening his guitar.
The only Japanese guitarist legend
The best on this list. Hands down.
V 2 Comments
34
Masato (SuG)
His skill is extremely well, and he show different kinds of emotion in different songs, we will get influence by this and we can understand more about the songs. He is a serious man and he always done his work well, from the nico nico live, we can see that he felt annoyed when some band members took over his work. And he is the mommy of the band and he always care for the fans. He is the best guitarist I have ever seen.
His compositions are amazing. There's a lot of kind: his ballads are really romantic and his heavy rock tunnes are, damn it, excellent!
35
Tora (Alice Nine)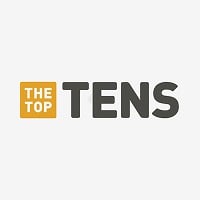 He really is an amazing guitarist and at first I thought he seemed a bit too quiet to be a guitarist. But after watching one of their performances I was truly amazed at him. His riffs and passion for guitar is incredible. Go Tora!
36
Hisashi (Glay)
His guitar melody is like a song within a song. He is forever my hero.
His guitar sound brighter same as his fashion style! He can make us smile and happy when look at him on stage in concert. By the way his skills are too much higher with age in the music industry. Whether of BGM about Movies, Game, Drama all he had done! Super love this guy! So, I voted for him! By RaNang
37
Leda
Thought he still young, Leda succeed menage him self as promising young guitarist. You have to see, how magic his fingers while playing DELUHI song in VANDALICKS. He will be a legend! As soon as possible!
This list is obviously a popularity contest. A lot of these guitarists are selling an image. Leda sells his skills.
Leda should be (even must be) number 1! Just look at orion once again, F.T. O, his skill are out of human brain!

He is only so underrated, not like Aoi is...
Leda Is the best young guitarist for me. His skill is so awesome. Incredible man!
V 13 Comments
38
Hiroto (Alice Nine)
Hiroto is one of my most favorites guitarist ever! His songs were the ones that brought me to know Alice Nine. He is a really talented guitarist, playing fast and catchy notes. Also composing catchy songs that really sends you dancing! Handsome and adorable in many ways. Please vote for our Hiroto!
To me he's one of the greatest guitar players, composers and designer. You can really feel the songs when he plays the guitar. Yeah, he might look totally hot and he's really nice but he's also extremely passionate when he plays the guitar. It makes me happy and proud to be an Alice Nine [GREATEST BAND EVER] fan because I was able to find 5 of the most greatest, talented and creative musicians ever.
Have you seen him? He is absolutely fantastic! He plays with all his heart and you can feel it.
39
Adachi Yuji (Dead End)
ask l'arc en ciel, buck-tick, janne the arc, kuroyume, luna sea who's their idol? - ronluna
His sense of composing is so unique.
I feel biotic power from his melody.
And, his crying solo guitar... Nanmoienee...
40
Yuji (SuG)
He's great. He may look like a fool sometimes but that's how he express himself while playing. That shows how much he enjoy the music and it really gives off a positive impression for the listeners.
Yuji is really one of the most special guitarist as I have seen so far. His skills is really superp and he would always stand up among all the other members.
PSearch List
Recommended Lists
Related Lists

Best Guitarists Ever

Best Japanese Rock Bands

Best Metal Guitarists

Best Rhythm Guitarists
List Stats
7,000 votes
110 listings
9 years, 204 days old

Top Remixes (11)
1. Imai Hisashi
2. SUGIZO (Luna Sea)
3. INORAN (Luna Sea)
saaarsdej
1. hide (X Japan)
2. SUGIZO (Luna Sea)
3. Sakito (Naitomea)
rockhero920
1. Syu
2. Takayoshi Ohmura
3. Akira Takasaki (Loudness)
Mahae
View All 11
Posts
Error Reporting
See a factual error in these listings? Report it
here
.