One Ok Rock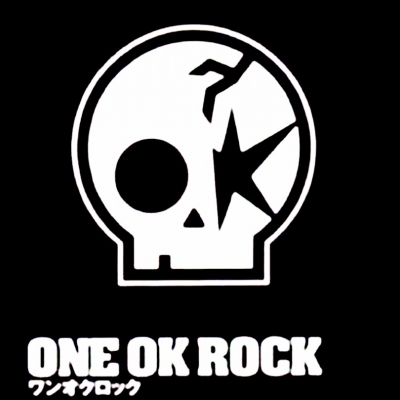 Found on deviantart.net
Comments
Top
Popular
Newest
One Ok Rock- definitely one of the best bands I've ever heard in my life. To be able to apply such overwhelming emotions into a song, it's amazing. They never cease to impress we with their great music. Moreover, their songs are incredibly catchy and also varies in genre... Not forgetting awesome band members The main vocal-Taka is a true genius. Voice, control, expression and stage presence. He has it all-hands down. Then there's Tomoya who always manages to WOW us all with his superb passion when playing the drums. Just watching him makes us feel so overwhelmed. Ryota and Toru the bassist and guitarist have such charisma that's incomparable. Their music is just AMAZING. Just hear a song, ANY SONG, Its love at first sight- well hearing in this case.

ONE OK ROCK taugh me what is good music. Their music has changed my life for the better.

I truly believe One Ok Rock are among the greatest bands you will ever find in your whole life- If not then the best.
They may be underrated, but they're just one of the best bands I have ever heard. They made me realize that I was missing something I never knew I wanted -- rock music. I'm from the philippines, and I like listening to bands a lot, but most of the time, I listen to alternative pop or something. I never liked rock. But when I heard their music, I started to love this genre. All of their songs are amazing. I just can't get enough. I have never fangirled like this. Just listen to one song-- just one song, then you'll realize: "DANG, THIS BAND'S AMAZING! "
I beg you, One Ok Rock, PLEASE COME TO THE PHILIPPINES!
I'm not really one to listen to rock bit seriously, ONE OK ROCK has changed my life-and it's literally been a few months since I first heard of them. Such skill and passion comes from each band member and it really shows-they are not like some bands which use autotune as one of their main 'instruments'. Their lives are incredible, so much so that I can feel a mix of just raw emotion from them all, THROUGH A COMPUTER SCREEN. And also unlike others, they don't rely on petty things like anime to boost their popularity. But I guess the thing that I love the most about ONE OK ROCK is their humble attitudes, through which I feel I can easily connect with them on a personal level. This band EASILY deserves best on this list and if you haven't yet listened to them. I strongly suggest that you do-you will not regret it!
The melodies of their songs are so beautiful, of course, for the rock sound! But, the most important of their song is the lyrics. For much time I cried for read their lyrics because they have a strong message of life. Thought the lyrics are so sadness, they have good words that they don't make only happy... No... They make me alive. Please, one day, hear a song and absolutely read the lyric. I think, that the most beautiful lyrics is Kimishidai Ressha and for the best sound is Naihi Shinsho, I'm never tired to heard it!
Well, Taka is one of the best Japanese singers, if not THE best. The emotions, music, stage-presence, message, EVERY SINGLE THING is actually at the highest level. Also, one of the best things that I can say about ONE OK ROCK is how they stay humble no matter where they go, they have concerts all over the world and it doesn't matter who their fan is. Taka was featured in a lot of music videos and concerts, and we all know as fans, he can actually make that song better if he was the one singing it completely but he doesn't take the spotlight or even if he features another artist, he makes sure the one that the band features really shines if it means that artist outshines himself. The most important thing is that they really care about their fans, there's a video (you can google it) where a fan suddenly collapsed, but the band stopped performing and assisted the one that fainted. Not saying that the other bands don't have this, but ONE OK ROCK really makes it evident. Every member is to ...more
ONE OK ROCK is the BEST BEST jrock band I've ever known in my life, every song they make touching my heart specially the remake, no scared, the beginning perfect when I'm angry this band is really amazing and the wherever you are, pierce, C.H.A.O.S.M.Y.T.h are best when I want to relax and rest it calms me and the sentimental genre wherever you are and pierce making me cry it's so cool.. As everyone said ONE OK ROCK is the BEST JAPANESE BAND! They don't stock in one genre they make different genre that will be the type of everyone who is going to listen to it! If you ever try listen to this band then I dare you try listen to their song and I'm really sure you will never ever regret it try their song The Beginning! I Dare You!
This band is what me love rock music. Their music is unlike any band you will ever listen to. They mix all different genres of rock into their music therefore they have their own style of music. With so much variation in their songs you will never get tired of listening to them! They don't have a bad song they're all great! Especially Mighty Long Fall and the Beginning! There's a great mix of Japanese and English in their songs so it's the best of both worlds! In their live performances they are really enegetic and entusiastic about it! You can tell that they love what they do and are living the dream. And they always get the audience really into the music. I just saw them live and the audience loved them and many of the people were there to see other bands! Not to mention their live performances sound just like their recordings! Unlike any other Japanese bands, ONE OK ROCK is loved and recognized world wide! Their name and image is ever increasing in America and has grown more on the ...more
The members are some of the most passionate I've ever seen - the way they give their all at their live shows and at every single song they write and produce, it's truly an inspiration. That plus their thought-provoking lyrics and the diversity of styles present from song to song, from album to album, One OK Rock is one band that I will never tire of. It's definitely risen quite quickly to the top of my all-time favorite bands list, one that disregards both language and country. They are just amazing. Purely and simply unbelievably extraordinary.
ONE OK ROCK is an amazing rock band. To put it really simply. How? Well they manage to combine so many aspects of a good song - melody, instruments, tone - and mix it all together to make amazing songs. And the amazing thing is, they don't just stick to one genre... They try everything. Punk, metal, rock, emo, you name it, they can do it. And the best thing of all? They have a great time, and they play with passion. 'enough said.
Thanks to them, I've come to love jrock a lot! Their musical style that does not stick to just one will keep you hooked onto their songs. Taka's distinct voice and vocal skills also adds color to their music. I love all of their songs. Uptempo songs like kanzenkankakudreamer will brighten any day and ballads like notes n' words will give you that sentimental feeling you need once in awhile. They are also fun people themselves. They have a strong bond as a band, which results in their wonderful music. I'm done explaining. Just listen to them already.
They truly are the best Rock band who cannot do no wrong.

The first J-Rock band I listened to and was hooked! They have an amazing sound and are not afraid to explore different styles. Definitely a band that is totally underrated. From their first single to their latest, then is no song that I don't like. Taka is one of the best singers I have heard and love how now matter what they play he voices just go so perfectly.
One OK Rock best band ever. Listened to them since 2010-2013 still not tired of their songs never will be. Not to mention that they have been really active lately ever since Niche Syndrome releasing many singles and coming up with their new single "Deeper Deeper/Nothing helps" you will never grow tired of this band so give it a try. Can't wait 5 more days until the new single.
Why is One Ok Rock not #1? They are the best Japanese band ever! I've know them for almost one year and I still can't get enough of them. The passion they put in their music is so amazing. You can hear it in every song: they give it all they have. And that's more then every other band or artist I know. Moreover, they don't play one kind of music. No, pop, metal... almost every genre can be found in at least one of their songs. That's why they can't get boring: it's impossible to find two songs which sound like each other. And the compensation is there. They are one of the most well-known Japanese bands of the world. They've touring in Asia, US, and Europe of course. They were the first Japanese band ever on Pinkpop, the most visited festival in the Netherlands. (that's where I come from) These days were the first time I hated that I wasn't going to Pinkpop, haha. So everyone: GO LISTEN TO ONE OK ROCK!
One ok rock is a absolutely amazing band. Taka's lyrics are so deep, strong and motivating. The music Toru puts to it just goes so perfectly well it's really amazing and makes one complete and fantastic piece of music. Their recent album single, Cry out is one of there best songs yet! Taka's English has improved so much you can really tell by his singing. It proves how much effort and thought he has out into his works and into his music. This band is sure to spread through out the world. In fact I'm sure it already has! They've done lives in the us, Mexico, I'm not sure about China and that but yeah, there bound to become one of the best rock bands in the world and I'm sure of it!
I love this band for three reasons.
First, their songs transcends various genres, and they sound amazingly and incredibly good!
Second, their talent and their live performances.. I have never watched live concerts as energetic, as upbeat, and as emotional combined as theirs!
Lastly, the members' bonds with each other. They treat each other more than a family, you can see it in their documentaries and primal footmark. Even just by seeing them performing live, how they love what they are doing, and how harmonious they are with each other and enjoying themselves onstage, you can see it, they are meant to do this, they are meant to be THE ONE OK ROCK!
I have to admit that I never feel something like this towards any other artists that I like; I feel something really different towards this band, something that I never felt before, and something that (I know) will always stay in my heart for this amazing four-piece. Words alone cannot describe how many feels that I feel towards them. It may sounds very subjective, but before you want to respond to any part of my opinion, you better check them out yourself by watching their live concerts first. VERY recommended.
These guys are better than 15th. Before I heard Niche Syndrome and Zankyou Reference I would have put them down here too, but they can really do it all. They've done Budokan, so that should tell you something. They're about as hard a rock that I can take, and songs like Liar, and No Scared are perfect for when I'm angry. Someone else said it best, all their songs are great. If all you've heard is their first album, you're missing out!
One Ok Rock is a band that exists you and that from the first song to the last. You'll never get tired of listening to ONE OK ROCK. Takas fascinating voice that varies from song to song. Torus cool guitar sound and Ryota the crazy bass player. At last Tomoya, the head banging drummer who brings a high speed into the songs.
In summary, I love they forever
They're one of the few bands that actually manage to reinvent themselves song after song, always delivering a flawless and unique performance in each of their lives. Everything from their lyrics, to their music, the way they present themselves and their philosophy- everything is great about this band, and everyone should give them a shot and listen to any of their works. Trust me, you won't regret it.
Great lyrics, universal sound, Taka has amazing vocals, all their songs don't sound the same, and great performers. I can't say enough how much I love this band. My ALL-TIME favorite from any country! You're seriously missing out if you don't give them a chance. Even if you don't like their heavy sounding songs, their ballads are awesome and they also have upbeat but not too heavy songs. Seriously.
ONE OK ROCK deserves the top spot because they are very versatile and their vocalist, guitarist, bassist and drummer are the best in their generation! Their music can crossover to all generations, regardless of gender and nationalities. They are very hardworking (like, hello, they even joined the Vans Warped Tour to spread their wonderful music) and committed to their passion which is music! They are global and universal at the same time!
They are a band that just keep eveolving, but never forget their fans. They don't rely on anime to become famous... They love what they do, their lyrics are amazing, their live performances are even better and are normal people, humble, crazy... Everybody can relate to them... That's why their fan base is growing daily... That's why I became a fan... That's why they changed my live... Thank you ONE OK ROCK!
Well obviously I listened to gazette and I was so confuse. I am a musician and it takes me sometime to get used to bands. I listen really carefully for all of the scales and it really inspires me and escalate my mood. So, gazette has no views, their songs are confusing, and they don't even sing really. One of the songs has them just yelling and shaking their heads. They don't interest me in any way. Just how I feel.
ONE OK ROCK deserves the top spot because of they are very versatile and their vocalist, guitarist, bassist and drummer are the best in their generation! Their music can crossover to all generations, regardless of gender and nationalities. They are very hardworking (like, hello, they even joined the Vans Warped Tour to spread their wonderful music) and committed to their passion which is music! They are global and universal at the same time!
I like this band simply because they are not the typical Japanese band that you can hear singing out there. The front man (Taka) sings very well in English with such pronunciation that you rarely hear in other Japanese singer. And when they perform live, they are so energetic and the crowds are getting crazy. So I am voting for them. The Best J-rock band I've ever heard in my whole life. Taka sings like God! Truly amazing.