Best Japanese Rock Bands
sirea
The Contenders: Page 18
341 Mechanical Teddy
342 Oceanlane
343
Strawberry Song Orchestra
I don't know too much about this bunch, but from what I can tell, their shows are a theatrical performance, and a lot of their videos are quite visually-kei as it were. They describe themselves as "freak punk" or something, I guess that could be a good description if you know what they're all about. They're not punk musicians though, they much more talented haha. I can't really describe their sound actually, but it's like if Turbonegro had pianos and beautifuly catching female backing vocals over the top. I think their earlier stuff was just basic punk though. Anyway they had a 2009 album called Chi No Ranshou, and a 2010 single called Setsudan No igaku, and quite simply, you have to hear this band. I'd love to see them live.
344
AND-Eccentric Agent
Oh come on people they are great. You should definitely check them out. Ikuma (voc. ) Peco & Kili (guit. ) Ken (bass) and Kaji (dru. ). They are the best j-rock band I've ever heard and Ikuma has an amazing voice! Check out their pv "Blindness". GREAT! Agents 4 ever!
V 1 Comment
345
Acid Mothers Temple
... And the cosmic inferno, and the melting paraiso UFO, and any other offshoot of this psychedelic metal collective. They've released about 800 cds (well not that much but you get the idea). Unless you have their entire discography information filed into your brain, you will have to rely on reviews or just pure luck with what you will get. Essentially though, they are majorly influenced by 70s rock/metal/psych/jazz. Except they take it to extremes. Sometimes you may get a melodic (but of course wacky) psychedelic album. Sometimes you may just get an entire album of random noises and feedback.

If this sounds intriguing to you, I suggest you start with the following 2 titles as they are more widely available - Acid Motherly Love, and Myth Of The Love Electrique.

Rumour has it that they may also be disbanding soon, so if you can get to one of their shows, let me know how it was - I stupidly missed the chance to see them twice in the past.
346 Tsuru Rock Band
347 Vow Wow
348 The Mods
349 Hardcore
350 Kelun
351
Toon Factory
This band the best and very beautiful. Music very good.
V 1 Comment
352 Amber Bullet
353
Remming
They have a romantic music and songs. The soloist beautiful with a gentle voice. I adore their songs. They are the best!
354
Lulu
If you've ever seen them live you'll know that they basically blow every other band out of the water. Especially that vocalist, Taa.
355
Heartless
Though they also broke up, it is all the same possible to continue them to listen.
356
BabyMetal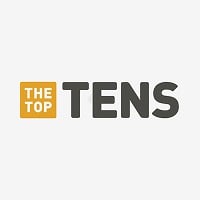 Babymetal is a Japanese metal idol band. Their line-up consists of Suzuka Nakamoto as "Su-metal", Yui Mizuno as "Yuimetal", and Moa Kikuchi as "Moametal".
Well, they are the best example to show, that a metal band can be cute and deadly at the same time. They are awesome! They play a very powerful metal, so if you enjoy power metal and like cute japanese girls, they will be your next favourite band!
Hail the Fox God! Most disruptive and polarizing metal act in 3 decades! Broke all the rules! Full entertainment package; singing, dancing, acting. Sometimes their live has full immersion theatrical aspects! They live to perform, totally opposite to "studio" bands! Backed by virtuoso musicians, producers, composers, best that Japan has to offer! Team BABYMETAL will rule the world!
They are going to be at the top someday...
Nice
V 47 Comments
358 Mind Blank
359 UPLIFT SPICE
360
Guitar Wolf
Guitar Wolf is the coolest mofo that ever set foot on the planet earth. The best punk since the Ramones. The most raw and sincere rock and roll ever.
PSearch List
Recommended Lists
Related Lists

Top 10 American and Japanese Rock Bands

Best Female Fronted Japanese Rock Bands

Best Rock Bands of All Time

Top 10 Best Modern Rock Bands
List Stats
38,000 votes
418 listings
10 years, 231 days old

Top Remixes (54)

1. X Japan
2. Anthem
3. Show-Ya
tobbAddol

1. Dir en grey
2. D'erspairs Ray
3. Plastic Tree
jadesweetbox

1. X Japan
2. Versailles
3. L'Arc~en~Ciel
VJammer
View All 54
Posts
Other Underrated Legendary Japanese Rock Bands
ronluna
Huge change to the list!
MeowMix
Error Reporting
See a factual error in these listings? Report it
here
.