Best Justin Bieber Songs
1
As Long as You Love Me

Oh man this is such a great song and its stuck in no 45? Second single from believe super hit album and stuck at no. 45 well I think this is crazy this song is great so be grateful and vote for it! You won't regret!
Being a proud JB hater! (I still am)

I don't usually give ears to his songs...
They Suck!

But this song is Really great...!
Truly melodious!

JB looked good throughout the video!

He now looks better than before with his new hair style!
Greatest SONG in the history of GREAT SONGS!
Listen, I'm no Belieber. At least, I wasn't a Belieber before hearing this song. As soon as I heard "Baby" back in 2010 I thought that it was a girl singing. I hated that song and it got stuck in my head everyday. I couldn't stand Justin Bieber. Then one day I heard this song on the radio and I didn't think it was Justin. I never listened to Justin anyway so how was I supposed to know it was him? I fell in love with the song. The amazing melody and everything about it. I thought as soon as he got to the chorus: "This is one good singer, one great song." I looked the song up on YouTube that night and when I saw the results read "Justin Bieber" I coudln't believe my eyes. At first I was angry, I felt stupid for liking the song and almost decided to never listen to it again... but I ended up listening to it more and more. I received a Justin Bieber poster for my birthday last month, to add to my, COLLECTION. I own his "Believe" album on iTunes now. I wouldn't be a Belieber if it weren't ...more
2
Baby

I love justin bieber and this song too. It's up beat and cool. Definitely the style now a days. That's why it's like the most popular song in America
Isn't the most popular "Let it Go" by Idina Menzel? Even though both songs are annoying...
Best JB song By far! It is melodious from head to Toe! Ludacris makes it even more good. JB rocks!
I think that "Baby" is the greatest song EVER not only because justin bieber is my favorite person. I truly love "Baby" I love Canadian guys (justin bieber )
You should seriously listen to some good music. This piece of crap is not the best song ever. It is completely pointless. Now listen to "Imagine" by John Lennon, the true best song ever. It carries a great message, is beautiful, has good singing, and has good piano.
The only reason Justin Bieber is popular is the fact that he "wrote" a catchy tune at the age of 12 or 13. That status of "Childhood Popstar" has carried him into big-time fame, even though all of his songs are not even that good. Listen to a Justin Bieber song in comparison to Queen, The Beatles, fun. , Buddy Holly, or other real artists. If Cody Simpson had come out before Justin Bieber, he would be as popular as him. They are all just songs that "speak" to the souls of pubescent girls. No offense but I really don't think that Justin Bieber is all that great.
3
Boyfriend
What? I am surprised it isn't in the the first or second place! Gosh it's the best song ever! Please vote for it.
It's nowhere as near as, Bohemian Rhapsody, World is Mine, Don't Stop Me Now, Hey Jude, and more.
Gosh I so need my crush singing this song to me! I seriously want him as my boyfriend. Come on please vote for it.
IN THIS SONG YOU CAN HEAR A LITTLE MANLY VOICE OF JUSTIN. IT'S HIS BEST POP SONG I EVER HEARD OF. IT DESERVES TO BE IN TOP 5. VOTE FOR IT PEOPLE.
Its NOT the best pop song. Justin does NOT have a manly voice, And nobody is gonna VOTE for any Justin Bieber songs except his little "fangirls"
Screw his other songs, I never really listened to Justin Bieber when he first started to sing. However, after I listened to Boyfriend it showed his actual talent and got me hooked on him. Now, he released 2 extra singles which are really good too which are As Long as You love me and Beauty and a Beat.
4
Beauty and a Beat

Nice beat good lyrics and absolutely love nicki minajs rap part!
You gotta love JB!
Go beliebers!
We love you Justin!
Its something new for bieber, but its working. This song has got some great lyrics and catchy beat a lot more mature justin...
Love you jaustin
Xoxo
Such an amazing beat. Can't compare with his singing and Nikki's rapping.
Why is this only #10? I detest JB myself but, I can't deny by saying this song has some charm to it. He pulls off the "cute" image more in this song better than he does when he's a "ladies man" in As Long As You Love Me. The video itself is cool to watch itself as it is, just to chill to the song with it taking place at a water park. I could go all day about this how I say this is his best song but, THIS being the only song by him I have on my iPod should be enough to be said about it. Nice instrumental break in the song also I should say. Electronica works surprisingly well in this song.
5
Eenie Meenie

I just love this song its 1 of my favorite all together
nice song :) though sean kingston performs better of the two
I LOVE IT. IT'S VERY COOL! JUSTIN IS KING. HE IS THE BEST SINGER IN THE WORLD. HE SHOULD SING THIS SONG AGAIN.
Nice song sean, really good as fire burning. lovin it if you are a player, I love sean kingston singing, he reminds me of the hit song beautiful girls and Justin, pray harder to be as high as sean kingston. nice music video makes sense and clear, but I didn't understand when he said "and disappear right after this song".
6
Somebody to Love

This is one of my favorites of his, and I think it should be higher on the list!
Any way better than so many other songs on top, favorite girl is ok.. It's definitely better than.. LOVE ME how did it get into the top ten list? This should definitely be second best next to only baby n one time...
It is a very good song... Bigger is so yuck I hate it please vote for never let you go or this song stuck in the moment or eenie meenie... Please
It's a disgrace to Freddie Mercury's favorite song.
7
Take You

Greatest of all.
Why only 1 comment?
Because they have no words to tell.
It got the best music & good lyrics.
It is far better than any other songs of JB.
Keep on voting...
Come on guys...
Vote this song, because it got perfect music & lyrics...
JB is back...
We believe in JB for releasing much awesome song of Take You...
Keep voting till reaches the top...
And by the way it is his best song of all time...
Holy crap.
Greatest one has not voted...
Come on guys...
Only one comment and 2 percent of votes.
Perfect music, best chorus, great lyrics...
Please listen it once because it deserves to be listened and voted...
14=incorrect
1=correct
and I mean it...
Best song of JB so far...
Great song, beautiful music and awesome lyrics...
Amazing one and deserves to be at top.
So keep on voting...
8
All That Matters

I've never really been a belieber, but sone of the songs on his new album are pretty cool. Love this!
I do not really like it that much
It shows that you are his number one and you matter to him more then anything in the whole world and he would do anything to keep you
Dope beat and dope song to blast out
9
Never Say Never

I love this song including justin bieber. He is just brilliant... This song gives you confidence and strength. The video... Makes me crazy... A perfect song that you can hear or watch the video anytime.. A perfect way to make you happy and cheerful
It is not perfect. A perfect way to make you stupid and retarded
Cool song
I love this it gives you confidence.. I say this song of karate kid is the best song of justin bieber and always love to hear and see this songs video.. Makes me crazy about the song he have made I would love to hear it at any time
JB and J smith are the best I am number one fan. I saw all never say never videos(From the original motion picture, never say never trailer, baby/never say never/ at grammys etc) you are the best


Because there is jaden smith
And justin bieber who is favorite singer in the world so I vote to this song and in this song have a beat which beat I very like
There is jaden smith whose dance is best and whose sound is very good and good and never say never is a song which is related to karate kid picture that is the best picture and giving best efforts and this song is my favorite songs in world
Thanking you

10
All Around the World

The tune is amazing Justin Bieber's voice is very much auto tuned but the song is perfect... Something very different from the original Justin Bieber
I don't like justin beiber but when I heard this song I checked to see who it was by and I was like justin!? I don't have ANYTHING against justins songs but him well idont know but the only one I'm NOT okay with is beauty and a beat I mean nikki says watch out for "selener" I was when I heard that I was like: watch it! That's my absolute favorite singer your talking about! Well anyway this song is just rocking. Oh and justin thanks for being there for selena. (most of the time)
THE CHORUS IS JUST SO AWESOME AND I LIKE THE BEAT OF THIS SONG AND MUSIC TOO
This song shows that he sees that everywhere people want to be loved not just in certain place but everywhere people need someone to love them
The Contenders
11
One Less Lonely Girl
I think it's the hardest JBs song to sing, can't sing the karaoke version very well Very good song though!
theres qonna be one less lonely qirl. - perfect sonq for a relationship.
This song makes me happy.. I wouldn't mind being the one less lonely girl! haha. And how he brings girls up on stage during his concerts and sings to them.. seriously. Could he get any cuter?
He meet this girl and he really thinks shes cute so he leads her on a maze to a nice romantic area and he says throught the song Ill make you one less loney girl( he wants her to be his girl) Its a sweet song
12
Pray

I just love this song especially the two lines,
"but I know there's sunshine behind that rain
And I know there's good times behind that pain"
It has a cool video too.
Pray actually has Justin with a mature voice and its meaning is expressed even better than that of Michael Jackson's heal the world!
I salute this song!
This song is for the poor people and Justin is telling us to pray so please vote because this song it true.. I love Justin Bieber the world please vote for this song.. X
Though justin beiber's voice sucks in every song he sings I still consider this song okay because the lyrics aren't his usual hopeless romantics. Funny how baby is his most popular song, and it is also voted by this same site to be the worst song ever, even worse than Friday surprise.
13
Nothing Like Us

Cause nothing can ever, ever replace you.
This is on the best song from Justin Bieber, I love it cause the lyric make every girl special
Love this song whenever I hear I am like MY EMOTIONS... Ha ha Follow me on twitter? @BieberbuckIndia I follow back
Awesome song must listen
14
Backpack

Best song of "Journals", very heart touching lyrics
Lil Wayne's rap adds beauty to this song
This song has 2 be in the top 10.
Please listen and vote Beliebers.
What a great song.. Please vote 4 it..
Nice song Justin Bieber my favorite. singer your song world of the best songs
15
One Time

SHE MAKES ME HAPPY
I KNOW WHERE I'LL BE
RIGHT BY YOUR SIDE, CAUSE
SHE IS THE ONE

THESE LINES ARE MY FAVOURITE
"imma tell you one time... "... Nice song, I don't really listen to bieber's songs but this one's tune is stuck in my ears... Awesome song...
I don't really like justin beiber but I kinda like his music and "one time" and "baby" are my favorite.
I don't exactly like or love justin bieber but this song I have got to admit was good. It's talking about that one person, that special someone who completes you and telling them how much you love them. It's really really good.
16
Roller Coaster
This song has some seriously upbeat cool tunes and also really gives us a lesson about life
A really sweet song truly madly in love with it
Roller coster is awesome song
One of the only good song
17
I'll Show You

Inspirational, most people haven't heard of this one
Well sang Justin
Oh! I don't like this song
Best song..its broken my heart
18
Love Me

This song is really (in my opinion) one of JB's best songs...
I never really liked his music till I heard Love Me, now I adore most of his songs
Jb's voice is cracking. The best one for me. I NEVER get bored hearing this one. Even better than baby this the best of min and it rocks

I don't like JB. But, I like his song : love me, stuck in the moment, favorite girl, bigger and never let you go
It's the best song he has ever written or performed or whatever its still the best and for the people that don't like him just shut up because your life is just gonna get worst if you keep talking poop about a guy that does really good things for other people if he wrote or performed a song for you then you would say that he is the best but since he hasnt you should just shut up about it and stop being mean to a person that does nice stuff for other people
19
What Do You Mean?

I am proud to be Justin Bieber hater but this song is awesome and make me dance. I like the music and its catchy. I hate the music video but I like this song.
Love it so much should be number one
Awesome beat with awesome vocals of Justin! Love it!
Awesome amazing cool wow
20
Mistletoe

I THINK THIS IS THE BEST SONG OF THE YEAR 2011
J. B WHEN YOU ARE RELEASE YOUR NEW ALBUM
This is his new album song is fabulous amazing. I bet this song satisfy you keep on vote it
OH!. COME ON ARE THEY CRAZY. I THINK THIS SONG BROKE ALL THE RECORD BECAUSE THIS SONG IS DAMN GOOD. I ALWAYS LISTEN THIS SONG ON MY iPhone. WHAT A SONG HATS OFF. IT SHOULD BE AT THE TOP.
This is my one of the favorite song. Very very cute song. I am from India love you jb so Mmmmuch I am ishita
21
Sorry
This not a bad song by Justin Bieber, one of the only songs I don't mind by him
This is the song that even turned hardcore Bieber Haters to fans
I never liked justin bieber, all his songs sounded immature to me until this song. I think it deserves to be in top ten if not number one.
I think it's the best creation of Justin... Best song by him
22
Thought of You

This shows that he loves everything about me it shows that he love even Just the thought of you so just thinking about you makes him smile and happy and love you and that when you think of him you smile and he makes you happy and that you are in love with the thought of him
This is very different! It makes me always happy and the song lyrics is awesome because all will understand him and his message!
It is brilliant I think it should be in the top 12 because it has a good beAt
Thought Of You is a very upbeat song and is catchy. It is one of the best JB songs in my opinion.
23
Confident

This is one of my favourite songs of his, and I love all his songs but something about this has me singing it 24/7
How is this ranked as 72! 111 seriously! I expected it to be among the top twenty in the very least! BELIEBERS if you really like Justin please vote for this song from his journals album! 1 it's amazing! Plus the music video!
Best song I ever heard
Come on guys this should be in the top ten! Love the beat and everything about it. It shows his mature side and the lyrics are great "nasty but she fancy, Mona Lisa masterpiece" laugh out loud
Come on, be confident and vote for it. Swag.
24
Love Yourself

I'm not going to lie. I hate Bieber with a burning passion. I find him egotistical, annoying, and not that good of a singer. So when I was in my car and herd this song on the radio, I thought it was just going to be another trashy repetitive pop songs like What Do You Mean? and Baby. I started listening to it and the simplistic beat actually works very well in the song. The lyrics are actually GOOD, which is rare for a Justin Bieber song. One last thing: Bieber sings REALLY well in this song. I still have a strong distaste for Justin Bieber, but hopefully this song is a sign for better things to come.
Honestly I'm not a Bieber fan, but this is my favorite song of his to date. His singing is more tolerable than usual, the lyrics are way better written than his other crap, and the beat is just amazing. If this is the new direction Justin is going for in his music, I hope he continues this way
Even people who hate Bieber like this song. The acoustic beat is stripped back enough to cope with his thin vocals, his vocals have no instance of breaking like his previous singles, and the lyrics are good. The hook could've been harsher though.
There's no denying this song will soon climb up to the number one spot. It marks Justin Bieber's artistic maturation from child to artist. Beautiful, poignant lyrics, catchy beat and chorus. I have a feeling this song will soon be a fan favorite and worthy of being an encore song at live performances.
25
Heartbreaker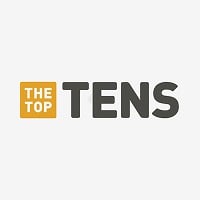 So good! I can't get it out of my head!
It super song in 2014 and Justin I am grate fan of you
It is the best on itunes and this song is going on the top of the list
Oh my god it's on 43 rank. It must in top 10. Love this song.
26
That Power
It's awful that Bieber is the best part of the song even though his chorus is clumsy and directionless.
This is one of the songs of Will.I.am feat. JB. Its cool and the chorus by justin are good too..
I like these lines:
" Whatever doesn't kill you
Only makes stronger
So I'ma get stronger "
Because they possess a truly effective meaning!
Best ten seconds of any song
This song makes me poop my pants every time I hear it
27
Turn to You

I'm not a JB FAN. But I love this song... Best one dedicated to momsys... Its one of my favorite. I like somebody to love 2.
Lyric and the feel of the songs awesome and this must go up
Too awesome and meaningful for modern pop music standards. And yes, I am literally talking about a JB song.
Amazing tune, best ever lyrics what are waiting for... vote for this song fellas..
I don't like Justin Bieber that much but this song made me fall in love with him..
He loves his mom very much. Vote if you love your moms
28
All Bad

It's a nice song yaa
29
I Would

This song shows that he would do anything to make you feel better that take away all the pain and to make your day better we all have those bad days but he's saying he would take away everything bad for you and he would try anything to make your day better this song is one of my favorites from him because it truly shows how much he cares about you and loves you
Best song I ever hear its really touch my heart jb I love you so much
I could listen to this song all day. His vocals are beautiful on this track.
This is the best song ever!
30
That Should Be Me

I thought That Should Be Me would be on top 5 or at least top 10 cause this song is so amazing! I really love it! One of best song of JB I think
omg I can't stop singing this song I have on my phone and in my head I love this song and justin bieber
He is talking about a girl his girlfriend and they decided that they need "time to think". and so when theyre still thinking(beinging away from each other) he goes to the movies and sees her with another guy(not him) and then he was upset thats the story of the song. Its a sad song
He saying that he's sad because you said you need a break but you got another guy and that really hurt him and now he's thinking that should be me and I should have done anything to keep you and I would do anything to keep you and to have everything you had before
31
One Love

Was not a fan of Justin Bieber.. But after listening to this, I became, this is the best song I have heard... I don't know why it's so underrated! I can't believe, it's at 30th? It should be at least in the top-ten!
Love it! How the hell is it in no.31?
Well its a truely good song, little boy justin has grown up...
Lols
It is awesome song this song connected me and my love. It should be in top ten
32
I'm the One

Justin Bieber Love me music Album xoxoxo
Love this, recomended for you guys "I'm the one yeah"
AWESOME SONG
33
Be Alright

This is the best justin bieber song ever I listen to it everyday if you see this comment take a listen.
I LOVE THIS SONG I all ways listen to this song every day
Justin's voice in this song is like an angel
This is the first song that led me to Bieber. My biggest idol of all time, Kim Taeyeon, sang us this song and since then, I'm in love with this.
34
Born to Be Somebody

ONE OF THE BEST SONGS IN THE WORLD. It gives me so much inspiration. I love all lyrics of this song but the lines I love are " I can feel it I Believe it ". If anyone hates him then they should listen this song cause it's amazing. This song is for people with a dream. Justin You were born to be some body
Man I love this songs. It gives me courage
Really an inspiring song.
We can hate Justin Bieber all we want, you Arianators! I could've sworn that Justin Bieber was going to sing about being a nobody. - The Ultimate Daredevil
35
Right Here

WoW! Drake and Justin! Perfect combination with perfect song
As usual sweet voice of drake and a little falsetto voice of Justin, yup great combination
Come on guys, this song rocks. I just fell of my chair when I saw that this song was not even present on the list.
The music is awesome!
36
Overboard

Its obvious those who havnt voted for this have never heard it

I am a huge fan and I love ALL his songs but I never EVER skip this one. I love it
When ever I play this osng on my I pod I always sing the jessica jarrel or Miley Cyrus part and think like that is me on stage with him and if you think that to thios should be number 1
Why isn't this in the Top 10? There's so much meaning behind this song. It's underrated. I guess people just care about the beat, not about the lyrics.
37
All I Want for Christmas is You

It is such a wonderful song.
He ruined it. Just ruined it.
It is the best Christmas song ever
It is a brillant song ft mahirah cariey it is just amazing and a good chrismas song aslwell this should be number 16!
38
Die in Your Arms

Love this song.. Whenever I hear it, it feels like I'm listening to a symphony... It makes me say wow every time I hear it... It describes the love between the both
Its to amazing song with a very god lyrics a damn od song
All people will be enter in romance scene whenever they listen this amazing love song, great vocal, lyric, music, instrument, lyric structure, and the scene whats this song made.
What? Seriously? 19? Hello, this is one of the best songs Bieber has sung and the best in my rankings. It should be in the top 5, at least above beauty and a beat.
39 Playtime
40
Down to Earth

Its Just Amazing, words struggle to Describe it. I love most Of Justin Bieber's songs but this is definitely my favourite! Justin Bieber
I love this song and justin bieber too. and I love this song because its so sad and I like sad song not only.
In this song he talks about his parents and his girlfriend
THIS SONG IS ABOUT HIS Parents and his girl friend and this song is just amazing and its superb I loved it
I think everyone should listen it once.
I love JB! HE IS SO CUTE AND HANDSOME
BY BSD
41
Cold Water

Awesome song I like it!
Just awesome
How is this below Baby, this was a great 2016 song
How so low. It's so good
42
All I Want is You

43
Kiss and Tell

Best Song of his I don't know why it isn't in the top 5 at least! Listen to it, good song to dance to
Love this song. Jb is the best
Best song ever heard.. I must tell his voice is just adorable.. anyone can fall in love with him and his song. I am a biggest fan and a verified belieber
44
Company

One of the few good songs of Justin Bieber, the rest are crap
As Much As I Hate This Artist, I'm Not Afraid To Say This Is Awesome
Wow... Too good dudes.. Too good and the video, I don't have words to say.
Hands down. Company, perhaps tied with Sorry, should take first place in my opinion.
45
Purpose

I really think that he can show us that the purpose that he is still writing music is that us fans help him get through some of his situations but mostly that god shows him the way out of maze.
Best song Bieber will ever write in his life
Adore this song
Only Bieber song worth listening too. Best song he's ever written. This deserves #1 more than...baby...ugh...
46
Maria

I think Maria is a very good music. Of course I think all of Justin's songs are great, but Maria, Baby, Love me like you do and Uh-oh are pretty fantastic. I, as one of Justin's fans, want him to sing the musics like these. Iranian people are really interested in your musics Justin. Come to Iran. Wish see you.
I thought Justin Bieber songs were only starting to be good last year. Apparently, I was wrong. I mean, when I heard about this song from SpectrumPulse, I didn't think I could Believe (pun intended) him. This song is fantastic. The beat is pretty good, and it's the worst part. Bieber's vocals are sharp and clean, which is very much unlike himself. But what makes this song special are the lyrics. Is this about a Justin Bieber Stan named Maria, fame, or both? Either way, it tells the story about how Maria/fame is ruining his life and reputation to the brink of insanity. It's technically complaining about fame, but Bieber has such a way with words in this song that I just have to praise it. I give this song a 5/5.
I'm 10 it was hard to pick one song but this was my random chose but I love justin so much I have his perfum loads of posters and more
I love this song so much, This song is one of Justin's best songs in my opinion. The first time when I listened to it was when I listening to the Believe album and I knew directly that Maria was my favorite song. I'm a Belieber so Justin I'm really proud of your work
47
Live My Life

I love this song because it's so now and he's gonna live his life and he's saying everyone should live there's
Best song ever mostly because of the beat and I also love it because its different and no one would expect him to make a song like this love it muchness love you justin you the best ever live my ;ife is the best song ever love love lo
48
Let Me Love You

This song is one of my favourite but his voice gets all weird
I can't spend a day without listening to his songs I love him so much
I love this song and I love JUSTIN
This is one of my FAVOURITE
49
Where Are Ü Now

This and what do you mean are the only songs I know that are not overrated
This has got to be his best by far. So I'll be nice. 4.5/5
Best song by far. All the others are crap
Only listenable Bieber song along with Baby.
50
U Smile

This song is about the girl he likes. Her smile He is so memerized by her smile.
This is my second most favorite song of all time next to Human Nature by Michael Jackson
How is this not in the top ten? This song is amazing!
He's saying the you make him smile just by smiling and that he loves you that much that he smiles just by you smiling and that means a lot
PSearch List