Best K-pop Artists
The Top Ten
1
Super Junior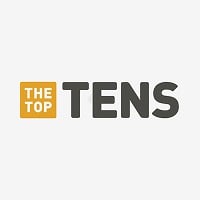 Super Junior is a South Korean boy band. Formed in 2005 by producer Lee Soo-man of S.M. Entertainment, the group comprised a total of thirteen members at its peak.
So many years we have shared our love with you and you have shared your love for us fans. We have heard or read many times from other people that you are not worth your reputation and you let your fans down. We know that that's now true. You are constantly working hard to make us happy. And when you are happy we are happy too.. In difficult times when you are sad we cry too. I'm proud to be an E.L. F more than anything else. I know that maybe I'll never have the chance to see you from close or be in one of your concerts due to the distance but still I will love you and support you with all my heart. And as a true E.L. F I'll support 15 of you I know that you won't be together forever and none knows what the future will unfold but honestly the thing that I care the most, even more than your reunion, is that you'll always thing of each other and what have happened till now as sth important in your life and always in your heart. Even if sth changes in the future Super Junior will always ...more
The most popular, no doubt, in S.M. entertainment, and have a huge range of fans. Even so, I believe that certain members do not get enough camera time and that there is a bit of favoritism. Don't get me wrong, I am forever an ELF and believe in all fifteen members! Their talent is very high and they have been able to make through haters a lot!
Super Junior is the biggest boy band and has lasted so many years, fighting all the haters and the bad times. They have been here for us for so long, for us ELFs. They deserve to win the most out of everyone else here. They aren't superficial, they are real people, with true talent. I will love them forever, and only them.
They were the first I heard
V 11 Comments
2
Big Bang
A group with a bit of every music genre in their music that has come down a long road of difficulty. Throughout the serious mistakes made, V.I. ps were able to get past all of them and continue supporting BIGBANG. Each member is very thankful to the fans for their support and shows it as well.
I vote for Bigbang because pretty much all their songs have different feelings in them. Bigbang has many different talents and abilities compared to other k-pop groups. None of them ever seem to upset me. I'll always support Bigbang as the best k-pop group no matter what!
This group is like a puzzle. Every member has a unique, trait that blends well with all the others. Every member is unique, and when they are all together performing you can see the beauty of the picture. Although I like many bands, BIGBANG will always be in my heart.
They're amazing. Each member has their own special talents and charm. Kpop wouldn't be the same without them, BB fighting!
V 13 Comments
3
SHINee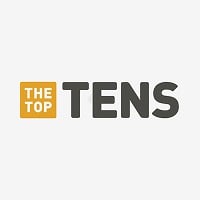 SHINee is in my opinion the best K-Pop band ever because everything is perfect! Their singing and dancing are amazing! I remember the time when I cried so much for them in different times! Thanks to SHINee I got in touch with K-Pop, there are so many artists in South-Korea and I really like a lot of them but SHINee has been my favorite band ever. SHINee isn't a normal band like others! There are different!

When I hear Onews voice I'm always thinking: Am I hearing an angels voice? ; He is so funny and a wonderful leader! He makes mistakes, falls down but that's him! :D
Or Jonghyun! His voice is more than awesome and perfect! He is funny, loves every member and is a good talker! :D
Teamin is one of the best dancer I ever saw and he really is cute! At the beginning he didn't sing so much but yet he improved a lot!
Our diva Key is so funny just like Onew and I'm thankful to him because he takes care of each member! He raps, sings and dances really funny and ...more
The best for what they have made it through, performed, the songs created, the members love for the fans, and because of the shining SHINee's talent! Every single member is different from the others and makes the band what it has become. They have made mistakes in performances, but they keep moving along and know real pain. I am not bias, and I have nothing against
They have nice harmonic in their singing... Beside... The have more and more of best songs... Every members in their group do very good job for their singing and parts... They also have nice voice esspecially JONGHYUN... He has known as GOLDEN VOICE... Their dance also GREATS and GORGEOUS plus BEAUTIFUL...!...
Apart from outstanding vocal and dance performances what SHINee does better than any other group is their team-work. They are the best functioning group in kpop or even pop altogether. Each member is equally important although their talents are very different.
As a group they add to each other and are more than their individual talents combined. It's magical.
And even if you don't like their music I'm sure nobody can deny that they are the loveliest bunch of dorks you will find in kpop. Being polite, funny, intelligent and approachable SHINee has it all. They're the best!
V 8 Comments
4
SNSD
SNSD :-
They are pretty, naughty, cute and nice. They is my bias. They are undeniably the most girl group in This world. They are amazing!.. I vote for SNSD because pretty much all their songs have different feelings in them. I will always support SNSD as the BEST KPOP GROUP IN THIS WORLD.
The National Girl Group. They are undeniably the most popular girl group in Korea at the moment. They appear in Variety shows, musicals and they act. Many people think they are just hilarious (I know I do) - and despite what many people think, they are all very talented in certain circles.
Lets hope they beat the 5 year curse and keep on spreading more Soshi love!
BEFORE YOU JUDGE THEM, YOU MUST WATCH "GIRLS' GO TO SCHOOL" (you can search in on Youtube) THEY ARE JUST THE BEST! THEY DESERVE TO BE ON THE #1 SPOT ANYWAY :(
5
EXO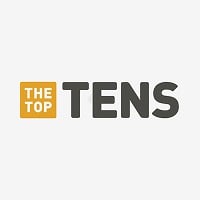 Exo is a South Korean-Chinese boy group based in Seoul. Formed by S.M. Entertainment in 2011, the group debuted in 2012 with twelve members separated into two subgroups, EXO-K and EXO-M, performing music in Korean and Mandarin, respectively.
We are EXO! We are one! Even though they are rookies, they have had SO much success! Every single member is unique and this new group is sure to take control of the K-Pop world! They are very talented in both singing and dancing. There are dancing machines and unique voices. I believe that EXO will make it far!
EXO fight!
We are one!.
We will always stand by you!.
Looking forward to seeing you all having the best rookies reward!.
We are one.
Exo fight!
Exo has had tremendous success and you cannot deny that. Super Junior now in 2017 is barely listened to. They haven't come out with any music over the past 2-3 years. Exo, on the hand, is growing by day in terms of their fan base and their musical style. In each comeback they become better and better, while each of them showing a unique side of Exo. Exo Fighting! ❤️❤️❤️❤️❤️❤️❤️❤️❤️
V 3 Comments
6
2NE1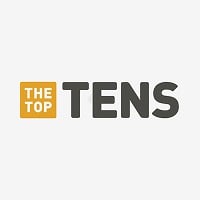 2NE1 is a South Korean girl group formed by YG Entertainment in 2009. The group currently consists of CL, Bom, and Dara.
2NE1 deserves at the top! They are a "outbox" K-pop Artist! BLACKJACKS, VOTE!
I don't mean to be biased but I feel 2ne1 really deserves to be at least in the top 3. I mean, look at 2ne1 T.V. for example. they were so dorky and cute / innocent! They also have loaaads of talent! Great singers, dancers, rappers, best personalities and the most alien group along with bigbang~ blame YG papa for not sending them to most variety shows..
V 1 Comment
7
CN Blue
This band has gotten a lot of hate for being unique! People have hated just because they actually play instruments. Yes, almost every K-Pop idol can play an instrument, but CN Blue is unique and different enough to be known for actually incorporating it into their music.
Definitely my favorite K-pop band of all time. They never fail to put out great catchy songs and they all have funny, amazing and hard working personalities which make them even greater! They are definitely a unique band and I can't wait to see what they do next!
8
B1A4
They too, have gotten so much hate for how unique they are. This band is among those that are mostly innocent and cute. I love each member because alone they are weird, and putting them all together makes things crazy. They are very thankful for what they have and I have not seen one performance without every effort they have in them put into it!
B1A4 is an extremely talented group and their personalities on and off stage seem natural and friendly. Their music is very good and they managed to sound the same live and on recordings. They come out with very fresh and unique concepts and I think that they have the potential to go far in the K-Pop industry. Keep working hard. B1A4 and BANAs FIGHTING!
Talented and sincere. They can sing and dance and act like real young guys.
They are not only good looking guys but they also real performers and one of the best singers. They perform good and lively on stage wearing there cute smile and they love and appreciate they Fans well. Proud international BANA's 🇦🇺
9
B.A.P
BAP is one of the only groups who really to try to encompass different musical styles while maintaining their core with dynamic messages and emotional performances
Again, they are rookies, but they are AMAZING. It is absolutely incredible at how young each member is and how hard they have all trained to get ot where they are. At least two years of training occurs before a trainee can become famous. I am amazed at the talent, dancing, and singing in this group.
They are rookie group can make everyboby amazing. They talent, confident, style, manly, by their way.B.A. P is the Best rookie group of 2012.
V 1 Comment
10
Girls Generation
They are awesome, amusing, and adorable! GIRL POWER!
Well gg and snsd are same taah
The Contenders
11
VIXX
VIXX is not given enough credit for how talented and amazing they truly are. They've come a long way and are very nice and treat their fans right.
12
Beast
What sets BEAST apart from other groups is that they give each member their time to shine. The main singer doesn't get all the lines, as in other groups. That's why I love them so much.
13
Sistar
Sistar is amazing group... They must be one of the toppest kpop artist... Bora unnie was really good at sport, dance, variety show, emcee, and actress...
14
Infinite
Even if there's a lot of options I will still support all of KPOP group! :) saranghaja!
LEE SUNGYEOL
15 Lee Seunggi
16 SS501
17 K.Will
18
Teen Top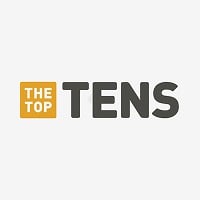 19
IU
IU is very pretty, cute, kind ad talented. She has everything.
V 3 Comments
20
BTS
Their music and dance is unbeatable. The lyrics are relevant and cool and even foreigners like me can understand some of it due to the English used. They are such cute hip hoppers!
Why aren't they in the top 20? They are really good, and their style is unbeatable...
They are good
They are amazing at dance, song, and social media. It really IS a surprise that they're not in the top 20. Not to mention how HAWT they are. I personally like Namjoon/RapMonster, Min Yoongi/Suga, Jungkook, and Jimin. No hate to any of the others.
PSearch List
Recommended Lists
Related Lists

Best K-pop Artists of 2012
Best Pop Artists of 2014

Top 10 Best Pop Artists

Top Ten Best Pop Rock Artists
List Stats
700 votes
71 listings
5 years, 304 days old

Top Remixes (4)

1. EXO
2. Girls Generation
3. Super Junior
DarkAlligator
1. Sistar
2. 2NE1
3. Teen Top
Jhampong122
1. CN Blue
2. Super Junior
3. Lee Seunggi
monicacc18
View All 4
Posts
Error Reporting
See a factual error in these listings? Report it
here
.