Best K-Pop Girl Group Members
The Top Ten
1
Choi Sooyoung - SNSD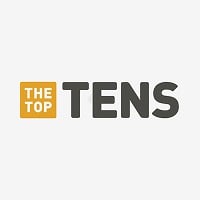 Choi Soo-young (born February 10, 1990), better known by the mononym Sooyoung, is a South Korean singer and actress. She was a part of the short-lived Korean-Japanese singing duo, Route θ, during 2002 in Japan. After returning to South Korea in 2004, Sooyoung eventually became a member of girl group ...read more.
I like her very much because SHE'S CHOI SOOYOUNG
Sooyoung is amazing...i think she is natural face and attitude
I don't think that she is so pretty I think seohyun is very beautiful everybody say "sooyoung is so pretty" or "yoona is nature beauty" and more but nobody or not so much say that seohyun is the prettiest
SHE'S ONE OF THE BEST! LIKE DUHH. SOOYOUNG IS FULL PACKAGED. SHE'S PRETTY, CAN SING, DANCE, ACT, ETC.
V 19 Comments
2
Suzy - MissA
MissA Suzy is adorable, she's the nation's first loves and she deserves it. She has an incredible voice and she is so sweet and pretty. I LOVE YOU SUZY YOU'RE THE BEST AND YOU'LL ALWAYS BE!
I know that suzy beat yoona in somewhere but I forgot, I know that suzy have change in 2015 but she is more and more pretty
For suzy I guess number two or number one doesn't matter. She is beautiful and she is talented. I love suzy!
Yay! Its satisfy me for nana to be number three. She deserves it. Nana is not very popular compared to suzy and yoona so I guess number three is good enough. Nana is my bias in afterschool.
V 4 Comments
3
Nana - After School
I like nana because she has a great voice, body and feminine look.
V 3 Comments
4
Jiyeon - T-ara
I totally agree on this. Jiyeon definitely deserves some place. She is talented in acting, dancing, singing, but a bit lacking in variety I would say. But nonetheless she is beautiful enough.
I love her warm voice, it gives me chills, esp. when I heard her sang "wishing on a star" in dream high 2. She is really excellent in acting, I want to see her more on dramas. She has a strong stage presence, I mean she is a head turner. I first saw her in Female idols special stage, they wete singing "chitty chitty bangbang". She caught my attention among the ladies, you can't really help but notice her.
V 3 Comments
5
Im YoonA - SNSD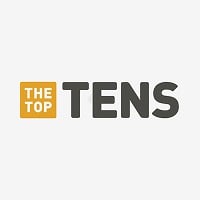 Im Yoona is a South Korean singer and actress. She is a member of South Korean girl group Girls' Generation and has participated in various television dramas such as You Are My Destiny, Cinderella Man, Love Rain, Prime Minister and I, and God of War, Zhao Yun.
Prettiest inside & out.
They know her name but not her story.
Haters R gonna hate but she'll still remain as beautiful as she is now.
Yoona at number four is shocking. I think she deserves at least number three but yeah. Yoona is as talented as suzy in my opinion and she works hard in every industry to be on top.
I think YoonA is the Best KPOP GIRL GROUP MEMBER...Her Voice is Amazing..and her Face is Pretty+Cute.. - suzyangel
I love her
V 12 Comments
6
Goo Hara - Kara
Hara at the number seven is agreeable. She is beautiful with her doll like face but to me she way too skinny for my liking. In my opinion she only best on variety and a little bit of dancing.
V 1 Comment
7
Kwon Yuri - SNSD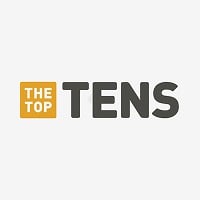 Kwon Yuri is my dream princess! She is very skillful dancing. Her dances make me my mouth open. :O. Your husky voice is lovely. Her fashion is very perfect. She has best body. She is beauty black pearl.! She is very friendly to her member friends and others. She is very funny. She has A. Cute look. She is very gorgeous when her hair tied. She is the best lady un whole world and universe! Hardworking, Lovely, Good dancing.. I love you best kpop girl "Yuri".
I'm not quite sure on this. Yuri sure is beautiful but I think she would be at the best on sexy idol rank. She has a great body and sexy aura. I think she would be neck to neck with sistar bora. But Yuri even though she is not wearing any revealing clothes she still gives off that sexy aura.
Yuri is the best kpop girl group... Very pretty
Love her very much
V 2 Comments
8
Kim Taeyeon - SNSD
Taeyeon so pretty and cute
The best leader and have amazing vocal :* taeyeon ah, saranghae
I don't even understand why taeyeon made it to top ten. Its not like I have anything against her but if its up to me I would choose exid hani or apink naeun without hesitation over her. Taeyeon is a beauty too but it takes time if you get what I mean. I think taeyeon back on 2009 is very very different with taeyeon in 2015.
The ost queen 😄 - alexandratsj
V 5 Comments
9
Lizzy - After School
No comment for lizzy or what? Its ok ill write something. Lizzy is very talented in variety. I would like to watch her in any variety show but for her to made it to top ten is quite farfetch since there still fx krystal out there. Sandara, even gahee or juyeon could beat her.
V 1 Comment
10
HyunA - 4minutes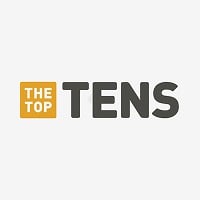 Kim Hyuna, better known by the mononym Hyuna, stylized as HyunA, is a South Korean singer, dancer, songwriter and model.
She is so unique, her voice is so cute and she's so sexy
V 2 Comments
The Contenders
11
Seo Joo Hyun - SNSD
She's totally perfect... Golden voice.. Sexy dancing and very powerful facial expression... She's my bias in snsd.. And yuri
She is a nice girl, the character is good, looks very beautiful
Seohyun Unnie has a very angelic voice and she's very pretty!. Her face is very Innocent yet very Beautiful
She is my idol - snsdforever
V 2 Comments
12 Minah - Girl's Day
13
Sandara Park - 2NE1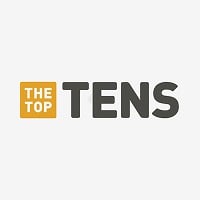 Sandara Park, also known by her stage name Dara, is a South Korean singer, dancer, actress, model, and host.
She is the best among the rest..she is the true star with good heart.she is unique girl..she is fierce and the baddest female in the whole world.she is the only girl in kpop girl with great smile
She is the best! Imperfectly perfect! She's just too pretty! - Bigbangvip
Dara is a goddess. A perfect personality! She is the main reason why I got to kpop. dara unni! We'll always love you! Stay yourself! :3
V 2 Comments
14 Yull - EvoL
15
Sulli Choi - Fx
I think that she's deserving to get the first place on most beutiful because for me she's perfect
V 3 Comments
16 Jun Hyosung - Secret
17
Song Jieun - Secret
She is very beautiful glad she made it to the tip 20
18
Jessica Jung - Girls' Generation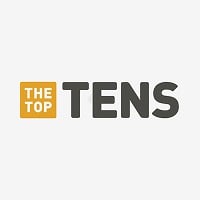 Jessica Sooyoun Jung was born on April 18, 1989. Known professionally as Jessica, she is an American singer, actress, and businesswoman currently based in South Korea. She is a former member of South Korean girl group Girls' Generation. In 2014, she established her apparel fashion brand, Blanc & Eclare. ...read more.
I really like her. She' so cute. So perfect
I think she's one of the Best member in Kpop,because she's a warm ice
V 4 Comments
19
Hyorin - Sistar
Amazing singer... She really do belongs to stage! Hyorin Fighting! Sistar fighting!
V 2 Comments
20
HyoMin - TAra
Hyomin should made to top ten. She is very beautiful and talented. She also could make to top five for sexy idol ranking.
PSearch List
Recommended Lists
Related Lists
K-pop Group Members With the Best Faces

Top Ten Pop Groups/Bands with Five Members
Best Girl Group Members

Hottest Member of a Girl Group
List Stats
400 votes
41 listings
5 years, 178 days old

Top Remixes
1. Jun Hyosung - Secret
2. Suzy - MissA
3. Song Jieun - Secret
Lsaid
1. Nana - After School
2. Jiyeon - T-ara
3. Suzy - MissA
haley<3kpop
Posts
Error Reporting
See a factual error in these listings? Report it
here
.