Best K-pop Girl Groups of 2011
The Top Ten
1
Girls Generation
Wow! 9 wonderful girls make me so crazy! I love Yoona best! I wish the group can be the best female group in the world, though this is in my mind.
They're the best k-pop girl group ever! They sold a lot of their albums IN 2011. Their third studio album "The Boys" sold more than 200.000 copies in just 2 weeks! This is very unusual for a Korean girl group to sell this many.
I SURELY AGREE. They even won the award last MAMA 2011 at Singapore. Who would have thought of that? Since it's their first appearance in MAMA.
Girls generation. Yap! They are the only kpop girl group make me crazy!... I like the best yoona. Her face is like an angel. I wish to meet her someday.. :-)
2
2NE1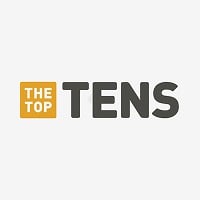 2NE1 was a South Korean girl group consisting of Bom, Dara, CL, and formerly Minzy. The group was formed by YG Entertainment in 2009.
2011 was definitely 2NE1's year. They completely dominated the charts with their 2nd mini album of 6 songs. In fact, they set a record for being the first group to have 6 singles get all-kills in a row. All of the songs they promoted were outrageously successful and popular. 2NE1 completely dominated the year of 2011.
How many people can say they don't know these songs?
I Am The Best, Ugly, Lonely, Hate You, Don't Cry, Don't Stop the Music
2NE1 killed 2011. Their entire second mini-album was a huge success. Not to mention I Am The Best, Ugly, Lonely, and Don't Cry were all number 1 on the charts and Hate You and Don't Stop the Music peaked at 3rd? 2NE1 aren't just 4 singers put together to form the best KPOP Girl Group of all time, they are sisters and ARTISTS. Their music speaks volumes, with messages and morals that are easy to connect with and REAL. No amount of fame can ever top that. Blackjacks will forever support you girls!
Best girl group like ever. They're different. They can't be compared to the others. 2ne1 is full of talented girl that each of them is unique in their own way. They don't need pretty face whatsoever to make people fall in love, they only need to sing. But when people look at them, no one can believe that these 4 girls is incredibly beautiful
They are the best girl group ever they are cool, real and many other characters

They work hard.They try their best to have a good result.

I wish thy will not change and the group named 2ne1 will not broken.Always fighting!

-blackjack
3
f(x)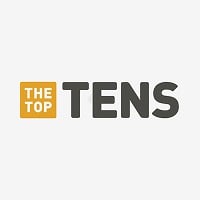 They are so great! They have a good relationship towards everyone around them. And Victoria ; their leader is so kind and honest.
They are so cute! I just wish they have their come back soon! Fighting unnis!
I am really like f (x) because they have a different consept from other group and always show the unique talented and music. Krystal is The Icon of f (x), Sulli is Visual of f (x), Victoria is The best Mom of f (x), Luna is The Power Vocal of f (x), Amber is The talendted and funny member of f (x). f (x) is The best and I will always support for f (x).
F(x) is my fave girl group!
4
After School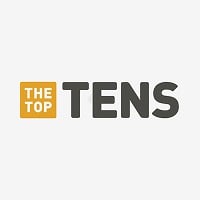 After School, stylized as AFTERSCHOOL in Japan, is a South Korean girl group formed by Pledis Entertainment with an admissions and graduation concept.
They try new things and put effort into it. I believe they are one of the best girl group performers ever! Especially in dancing!
I can't say there are the best
I vote for them because they try new things and even work hard
They all worked hard even though there are others who criticize
5
Wonder Girls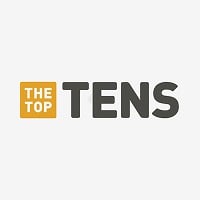 Wonder Girls was a South Korean girl group formed by JYP Entertainment. The group's final line-up consisted of Yubin, Yeeun, Sunmi and Hyerim. Members Sunye and Sohee officially left the group in 2015, while Hyuna left in late 2007.
Wonder girls will be the best forever
abc
6
Kara
They simply are the best although not much recognized because of some maniac biased fans
No regret choose them as the best kpop group
Kara consisting of Jiyoung, Nicole, Hara, Seungyeon, and Gyuri. Five immensely beautiful and talented girls spawning hits such as Honey, Lupin, Mister, Jumping, Jet Coaster Love, Go Go Summer, Step, Electric Boy and Pandora. After receiving much love and success in Korea, Japan, and internationally, they still deserve much more recognition.
KARA<3 the perfect combination
Kamilia always support you
7
Sistar
Sistar is the best. They have amazing dance and vocal performence. They are the best girlgroup and best kpop idol ever
Makmum sistar is...
I love all 4 of them!
Hyolyn, Soyou, Bora, and Dasom!
B.E.S. T SISTAR!
SISTAR BEAT GG, KARA, TARA, 4MINUTES... ETC!
PROOF -> M.net Asian Music Awards
8
A Pink
They are the backbone of cute concepts everyone say thank you APINK
Their songs are so refreshing and cute just like them
This all girls is awesome. They are cute and have innocent concept when other girl grup show their sexy side. A-Pink is good girls. They don't even make any bad attitude. They just be theirself. A-Pink jjang. Pink Panda Fighting
9
Miss A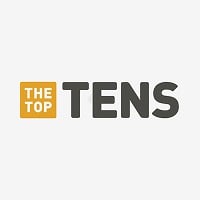 Miss A, stylized as miss A, is a South Korean-Chinese girl group based in South Korea formed by JYP Entertainment in 2010. Their group name stands for Miss Asia and the highest rank, A.The group consists of three members: Fei, Min, and Suzy.
Miss a deserve top3 - mengjia01
Miss A deserves the second spot..
Miss A are better than fx
I love Miss A
10
4minute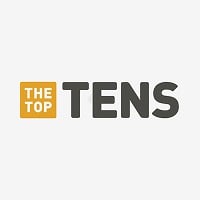 4Minute is a five-member South Korean girl group formed in 2009 by Cube Entertainment with music singles and albums released primarily in South Korea and Japan.
4minute are so sexy and their dance move are so cool. Hyuna is the popular girl I think
The Contenders
11
T-ara
T-ara is a girl group compose of a very very 100 % members and they are so very very pretty and cute. T-ara is a very perfect group ever! No one can beat them because they are really really number one
T ara's Roly Poly became the number one in the official chart. They should be the first
Best group
Best song
Best face
T-ara should be the number one group for 2011 because of Roly Poly
12 Brown Eyed Girls
13
Secret
I love secret help them to get 4 place
I like all secret songs I love you song jieun
14 Rainbow
15
TWICE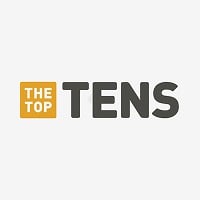 Twice is a South Korean girl group formed by JYP Entertainment through the 2015 reality show Sixteen.
Twice song can make it your day
BAdd New Item