Best K-Pop Groups of All-Time
hatcher234
The Top Ten
1
Super Junior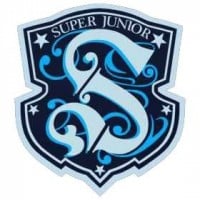 Super Junior is a South Korean boy band. Formed in 2005 by producer Lee Soo-man of S.M. Entertainment, the group comprised a total of thirteen members at its peak.
I love this group
From the bottom of my heart, I love all of them, each member makes a pefect SUPER JUNIOR, sorry for my bad English
The boy band that never end to 2 or 3 years, but till 30 or 40 till ELF don't want them again
Still the best
2
Girl's Generation
Girls' Generation brought me into K-pop with their song "Gee". They are indeed one of the best K-pop groups. They are known internationally and even performed on David Letterman. Good luck Girls' Generation on your US domination!
SNSD bring me into kpop. Their song "GEE" is so GREAT. They are not just beautiful, but they can bring so much fun to their fans. Always support Girls Generation all the time. Love them so much =D
I just love SNSD, I just love their songs
Girls Generation is one of the best kpop groups. And they are the best girl groups. There's no girl group that can beat them. They are a bunch of beautiful girls. And all of them are very talented. Taeyeon and Jessica, they are the main singers in SNSD and Taeyeon are one of the best singer in Korea. Hyoyeon and Yuri, they are the main dancers and Hyoyeon are one of the best dancer in Korea. Tiffany, Seohyun and Sunny are the the lead singers. Sooyoung and Yoona are the lead dancers. Even if Tiffany, Seohyun, Tiffany can't sing as good as Taeyeon and Jessica, and Sooyoung and Yoona can't dance as good as Yuri and Hyoyeon, but they are still talented. And they are all talented in their own ways. Girls' Generation are one of the most successful girl group in Korea. They won very many awards. They can beat other groups easily. They are the #1 girl group forever. 2ne1 can't and won't ever beat Girls' Generation.
3
SS501
I missed them... I love them
I love them
They deserve to be in top 5. since, they are not promoting as a group now, doesn't mean they are been forgotten! They are always the best when comes to singing, dancing and unity! These guys are really awesome as a group. Love ss501! Fighting!
I feel they are terribly underrated. They deserve a position among the top ten. I really wish they would get back together.
4
BigBang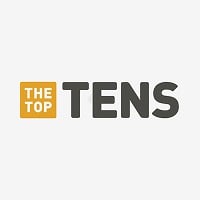 Big Bang is a South Korean boy band formed by YG Entertainment. The group consists of 4 members: G-Dragon, T.O.P, Taeyang, and Daesung.
They don't stick to one image, they are always changing. They have the best music and are all talented, something you don't find in a lot of kpop groups.
Daesung: That heavenly voice.
Seungri: Is known to choreograph some of Big Bang's dances
T.O. P: He can actually rap compared to other kpop rappers
GD: Creates his own music
Taeyang: Plays piano and is like the Korean Ne-Yo
They have more talent than most groups. It's more than the training. They are NOT plastic, as many of the other groups are. THEY ACTUALLY WRITE THEIR OWN MUSIC! G Dragon is the genius behind that. TOP raps better than most K Pop stars, and he also writes his own music. Seungri dances unlike most people. He pulls off many things that other stars cannot. Taeyang, besides his amazing body, skills in dance, and great voice, plays phenomenal piano, which he also writes himself. Daesung's voice is of a range that is 3 octaves (for those of you who don't know, most people only have a range of about 1.5 octaves, and K Pop stars average a range of 2.5 octaves). But what stands out the most is that they dress well, are more humble than most groups, and also are unafraid to express their true selves (G Dragon shouts this especially loudly in his song, "Coup D'etat"). They are a group who outclasses all of the others, in my view, for the reasons above.
They have talent and they create their own music not like others who are famous specially for variety shows
I love them
5
EXO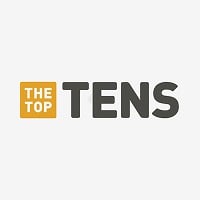 Exo is a South Korean-Chinese boy group based in Seoul. Formed by S.M. Entertainment in 2011, the group debuted in 2012 with twelve members separated into two subgroups, EXO-K and EXO-M, performing music in Korean and Mandarin, respectively.
Best K-pop discography with no skip albums. Vocals arguably one of the best ever. RnB kings. Have made music for everyone.
They have one of the best discography in K-pop. Vocals and Dance on point! They really didn't disappoint me. I love every members, they are so thoughtful, humble and hardworking. Stan a group who has total package, that's exo for you.
Exo has the appeal of getting this title
They're legends
6
SHINee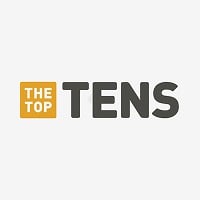 Shinee is a South Korean boy band formed by SM Entertainment in 2008. The group is composed of four members: Onew, Key, Minho, and Taemin. Originally a five-piece group, vocalist Jonghyun died in December 2017.
legends
They are so strong and brave. Shinee inspire me to continue to live no matter how tough the life is. Not only great performers, they are truly great people.
Very solid group with many talented in their personality not just one or two member that really good at dance and voice. Not just about their charismatic and handsome face, but they all has talented, unique and has very good attitude each members. SHINee the best! DAEBAKK!
Best group when it comes to harmony between members, be it voice-wise or
personality-wise.
7
2NE1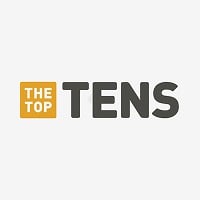 2NE1 was a South Korean girl group consisting of Bom, Dara, CL, and formerly Minzy. The group was formed by YG Entertainment in 2009.
2NE1 is a legendary group that was overwhelmingly powerful as rookies. They've only been around for a couple of years, but they've set records, won awards, and done things no group before them has done. They've even had a very successful world tour. They're also very versatile with their music, going from the booming beat of I Am The Best to the relaxed, reggae feel of Falling in Love to the soft, emotional melodies of It Hurts and Lonely.

All four members are really really talented and unique. Despite the tiny numbers of variety show appearances, their group is well known and admired by many. Their popularity is undeniable, and it's not their looks or variety talent. It's their music.

2NE1 is a K Pop legend!

They truly bring the New Evolution into the music world. Who else has labels at the same time amongst others will.I. am Music Group ? Besides 2NE1 showed us a fresh and freaky way of style. They even have a own line of adidas. Gotta love them!

Because ...more
2NE1 is a legendary group that was overwhelmingly powerful as rookies. They've only been around for a couple of years, but they've set records, won awards, and done things no group before them has done. They've even had a very successful world tour. They're also very versatile with their music, going from the booming beat of I Am The Best to the relaxed, reggae feel of Falling in Love to the soft, emotional melodies of It Hurts and Lonely.
All four members are really really talented and unique. Despite the tiny numbers of variety show appearances, their group is well-known and admired by many. Their popularity is undeniable, and it's not their looks or variety talent. It's their music.
2NE1 is a K-Pop legend!
They truly bring the "New Evolution" into the music world. Who else has 3 labels at the same time- amongst others "will.I. am Music Group"? Besides 2NE1 showed us a fresh and freaky way of style. They even have a own line of adidas. Gotta love them!
They truly bring the "New Evolution" into the music world. Who else has 3 labels at the same time- amongst others "will.I. am Music Group"? Besides 2NE1 showed us a fresh and freaky way of style. They even have a own line of adidas. Gotta love them!
8
BEAST/B2ST
To me, they are the most genuine idols of all the industry. They have something more than moves you deep down, because they give life to their lyrics. If you still wonder why they are able to keep their stance even with this hard competition, I highly recommend you to listen their albums, it's worth a try. Junhyung's inspiration never fades, Kikwang began to compose too, so their music universe is pure Beast and so, pure gold. Their vocals are amazing. All of them can sing and more than that, they express things differently, they speak, they bear their souls and give chills. Really. To the point that, I wouldn't mind listening to their voices without choreo, that's Beast. They never fail to impress me and change my mood to positive with their music and even with their personalities. I'm always sure they're 100% true towards us (Beauties) and they are one of the groups that shows the most love to their fans (acc Arirang and my own heart), in any situation. And I'll end up saying that ...more
B2ST IS THE BEST. All members have beautiful talent, and they always take care each other.
Yes I love them though cried when hyunseung left
B2st is the best
9
JYJ
All 3 are great performers.
Junsu dances VERY well.
Junsu and Jaejoong are amazing vocalists.
Yoochun has proven himself a wonderful actor.
Junsu has also proven himself an excellent musical actor.
Junsu and Jaejoong's solo albums both rocked.
They're funny, they're charming, they're honest.
What's not to love?
Idols who scold their fans for not being thoughtful are real idols. Plus they are awesome in singing!
JYJ are the best group ever.they are born to be a singer with powerful voice and killer dance.most of them have ability to be a main vocalist and main dancer.they are also a good actress.they are a multiple entertainer
They sing so damn well, eh, nope, they sing so damn BEST compared to other idol groups!
2 members (J&J) in this group is unarguably one of the BEST SINGERS that ASIA ever HAD! All members (not just one, ALL! ) can write a song (not just the lyrics, but composing! ). And one other facts, they're better heard in LIVE than recorded, that's why they should be permitted to go on a television show As Soon As POSSIBLE!
10
Infinite
They are the most entertaining group ever existed. They are good in variety shows and their performance are very powerful. Each member has their own flaws but those flaws make each of them even more beautiful idols in all history of Kpop.
The 7 members are all talented! Sunggyu having the most powerful voice! Dongwoo for its exemplary dance moves and rapping skills! Woohyun having the golden/charismatic voice, Hoya being the best dancer in the group but can also hit high notes like the main vocals when he's also a rapper, Sungyeol may not have the skills of being the best dancer but we can't deny the fact that he still can manage to dance with main dancers of the group such as Hoya and Dongwoo, he can rap also. He rapped the rap part in the song "Cover Girl". L for having the unique voice that can also hit high notes like a main vocal and his dancing skills are also admirable. Sungjong is known for its girl group dance covers, not all male idols have the grace and guts to be able to pull off those girl group kinds of dances. They're all talented, they all can sing, they all can dance! they shine the brightest when the 7 of them are all together! Plus they're really kindhearted. They value their work.
They have this certain passion in their eyes because they really value their work, because they started from the bottom. But look where they are now, they are considered now to be a world class. They are now known all over the world!
They are on the verge of disbanding after they debuted due to its company's financial problems, but because of their hard works, they became #1 with the song "Be Mine". Their very first win.
The Contenders
11
2PM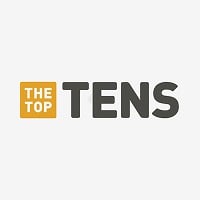 Forever 2pm...2pm is the best...2pm is the beastly idols forever.. Not only their appearances, but also their talent, adorable manners, gentlemen, sexy, cute, hot, greatest abs and...
2pm is just one of the groups that just makes you laugh and cry but will make you glad to be their fan, 2pm is basically the best
I once read a fan comment this about 2pm and I totally agree.. "individually talented, definitely awesome as a group"!
The made a new world for idols with the acrobatics and dynamic dancing
12
BTS/Bangtan Boys
BTS the best boy band in the world
They should be higher up in this list.not only have they done much for kpop, but as South Korea's president said they've done much for their country. They are still in the time of testing, best kpop group currently, they produce many songs with such deeper meaning behind them, I hope they will cement themselves as the greatest of all time. Good luck Bangtan Boys.
Best
I think bts is better than all
13
APink
Apink is one of the remaining legendary girl groups of kpop. With the disbandment of 2ne1, Wonder Girls and Sistar, Apink surely will start to rise to the top. They have great music, all unique with their own style. They have famous title tracks, such as NoNoNo, love, Remember, Mr. Chu and more. Even though they lost one member, Apink just renewed their contracts so they will still stay in the music industry. Wish Apink the best and remain as one of the best girl groups ever.
CUTE and love their music.. So innocent yet cute.. Especially NO NO NO
I love pink panda
Love the for life
14
F(x)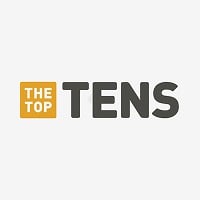 I like this because of sulli..
The most unique and the most great! They show every new concepts that other can't do. LEGENDS
The only group in kpop industry that is quite different and unique love them!
That's why I vote f (x) because of all of them because they're are very good
15
CNBLUE
One of the best rock bands out there! They're songs are one that'll stay in your head and heart for the rest of your life and you'll still not get tired of it. I really love boy groups that play their own instruments and CNBLUE alongside FTIsland are the top two bands that have honestly proven themselves in my eyes. YongHwa's guitar skills are seriously no joke. He is just that awesome. According to me, JongHyun has one of the best vocals I've heard and I'm envious of MinHyuk and his excellent drumming. This band is lacking in absolutely nothing! They are definitely one of the best rock bands around
One of the most talented band around where each member is a talented musician. On top of that, Yong Hwa as the band leader is a talented composer who writes many of the songs on CNBLUE's albums.
The best group among the other k pop group
CNBLue is the best group ever
The menber are so handsome cute smart
Their voice are so charming
16
4Minute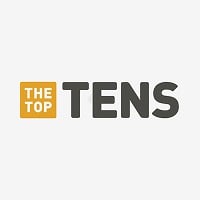 4Minute is a five-member South Korean girl group formed in 2009 by Cube Entertainment with music singles and albums released primarily in South Korea and Japan.
The sexiness and flow, cool upbeat songs, WHO tell me, WHO mean hate 4minute?!
I don't't know why I liked them so much! I think they were just great!
4minute have many great talents even though it may not be shown much to the public.

Leader Nam Jihyun has many talets. She may not be a great singer but she is good at rapping, acting and dancing.

Main Vocalist Heo Gayoon is a really great singer. Cube doesn't show her talents much but she can hit high and low notes perfectly.

Lead Dancer, Vocalist and Rapper Jeon Jiyoon is probably the most talented member. In my opinion, her vocals are better than Gayoon's, she has the same rapping skill as Hyuna, maybe even more charismatic than her. She is also a very good dancer, second to Hyuna's along with Jihyun and Sohyun. She has a nicely built body and is a very actor. She also has the best and most cute aegyo in the group. It also made Infinite's leader, fall for her.

Main Dancer and rapper Kim Hyuna has many great taelnts but isn't the most talented out of the five. She is a good, fast rapper and a non -stop dancing machine, but her vocals are the second worst ...more
4minute Gayoon is the best
Gayoon really beautiful
Gayoon have a natural face
My bias is Gayoon...
17
Wonder Girls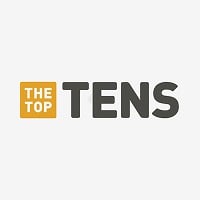 Wonder Girls was a South Korean girl group formed by JYP Entertainment. The group's final line-up consisted of Yubin, Yeeun, Sunmi and Hyerim. Members Sunye and Sohee officially left the group in 2015, while Hyuna left in late 2007.
They will always be my favorite which created a huge impact around the world even though they have been outside korea for a long time.
I LOVE WONDER GIRLS! The way they all have their own unique personality, and talents. To me their the most girl group when it comes to singing and dancing because their all so well rounded and can do well at anything. Their individual personalities are what made me love them so much and they are so funny!
Wonder girls are the best
Yenny-strong beautiful voice
Sunye-angelic voice
Hyerim-cute rapper and has a cute voice
Yubin-Queen of rap
Sohee-nice dance moves
Sunmi-amazing voice
18
TVXQ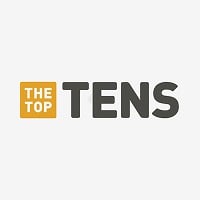 We are T! The legendary KPOP group of all-time! There's only one word to describe these gorgeous two men, "PERFECTION".
TVXQ is the legendary kpop group... Tvxq fighting
TVXQ is the best KPOP group. They are legendary. I can really say that they are the rising God from the East, just like the group name means.
TVXQ are truly amazing artists, who stay at the top of kpop wave for years. The music they make is constantly changing because they are not affraid to try new things, their lyrics are meaningful, trying to reach the listeners and giving the message. Their performances are simply splendid, Perfection.
We will always be by your side, because We Are T :D

Greetings from Slovakia
19
T-ara
They Are Amazing and Strongest Group In KPOP!
T-ara Fighting!
They are the queens never can take away they're crown
My strongest girl group.
20
Sistar
More love to SISTAR!
They're so kindhearted and down to earth along with their fantastic voices, dance moves, and healthy bodies. Each of them are a total inspiration!
They are all talented and have sweet voice - reynasaga
You are the best you're not the top in this list but you are the #1 in my heart and not just me but all of your fans saranghayo
21
miss A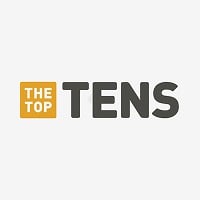 Miss A, stylized as miss A, is a South Korean-Chinese girl group based in South Korea formed by JYP Entertainment in 2010. Their group name stands for Miss Asia and the highest rank, A.The group consists of three members: Fei, Min, and Suzy.
They all had wonderful vocals. They can sing live amazingly and their performance is always one of the best!
Love them so talented. Must be the one, more, the unique.
They all best singer SUZY
They all cute but suzy is the most I love this band but I think they are always number 8
22 2AM
23
U Kiss
I know that UKISS might not be at the top, that's only because they haven't had the attention like other kpop groups... But trust me, you'll LOVE them! They're can speak and MANY DIFFERENT LANGUAGES AND STILL BE FLUENT! I don't know about you... But be a Kissme! You HAVE to watch their variety shows, and you'll LOVE them! :D They work SO hard, and they haven't gotten the attention that they deserved!
LOVE UKISS!
24
Boyfriend
I really love Boyfriend's song
This grouped gives us the definition of true friends,and family
This group are family I admire them for having a good relationship to each other.. And also I love all songs of boyfriend 💘
Boyfriend,they are the only kpop group I stan. And I admit,they're the reason why I became a Kpop fan😘 Thanks boys for everything💞
25
B.A.P
They are the best group for me. They are talented and handsome. They opened the door of kpop to me. I've always loved them. Their voices and talents. If you ever listen to B.A. P you will love them forever.
26 Boys Generally Asian
27
Shinhwa
The only group who has been standing strong for 14 years, without any members left or dropped out or kicked out.

The only group who has changed its management company 3 times without breaking up or changing members.

The only group who has different agencies to manage group activity and members' solo activities without any disruption to their group activity.

Shinhwa may not be #1 in everything but they managed to stay together for 14 years with its original members
Always remained as a LEGEND
28
GOT7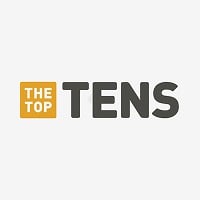 Got7 is a South Korean boy band formed by JYP Entertainment. The group is composed of seven members: JB, Mark, Jackson, Jinyoung, Youngjae, BamBam, and Yugyeom.
Seriously not loved enough
The deserve to be on top.
Best group...they deserve to be in the top...each and every song they sing is THE BEST..love them...and please support got 7...
They are all great in dancing. Some kpop group members don't know how to dance but Got7 is so awesome
29
Seventeen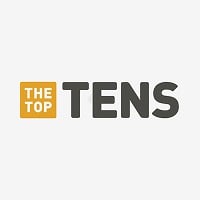 Seventeen, also stylized as SEVENTEEN or SVT, is a South Korean boy group formed by Pledis Entertainment in 2015. The group consists of thirteen members divided into three sub-units, each with a different area of specialization: a 'Hip-Hop Unit', 'Vocal Unit', and 'Performance Unit'.
I just love Seventeen. They make such awesome music videos. And I like Jeonghan's hair that is the same as Kuruko Basketball's Murusakibara. Vernon is so handsome :). I prefer Jun for long-haired.
30
MBLAQ
Funniest and talented group!
31
F.T. Island
FT Island is really awesome. With their looks, talents, and personalities, I can say that they are the best. They don't care about their image, instead they just express themselves. They support each other on their careers. That's why I love being a Primadonna. And I never regret being one.
These guys are amazing! They're not your typical kpop boyband. And different is definitely good and these guys are incredible at what they do. I seriously recommend that you try them!
Primadonna and proud :D
F.T.island is the best
They are the best band for me. Every member has their own treasures and that is their talents. I love being PRIMADONNA. Their songs are awesome. FT ISLAND Forever...
32
VIXX
Their music is great. Unique. Dark and powerful. They are talented, their voices are powerful and sweet at the same time. Their damce skills are on point. You'll never get disappointed with their comebacks.
Leo, N, Navi, Hongbin, Hyuk, Ken are all members of this
South Korean boy band, signed under Jellyfish Entertainment.
33 AKMU
34
Sechs Kies
LEGENDS- all of them are almost 40 but look like they are in their 20's. Visual is better than most groups and their rappers sing better than these young idol singers.
Eun JiWon- charismatic, funny,handsome rapper
Kang SungHoon- angelic voice, best looking idol of all time in my opinion
Kim JaeDuc- Cute, the original GDragon
Lee JaiJin- interesting and rugged great funny personality
Jang SuWon- the savage Maknae, funny and has a great voice
36
BtoB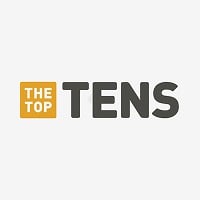 BtoB is a lovely group.
I feel that they are underrated GREATLY.
The aren't afraid to derp or make ugly faces.
They are also very hilarious.
I hope that they'll get more recognized later
They are so talented but I don't know why people don't recognize them.. hope our fandom becomes bigger.. MELODY HWAITING! BTOB JJANG!
37
SNSD TTS
Has beautiful voice
SNSD taetiseo the best sub unit! Their vocals are the best!
38 24k
39 S.E.S. (Sea Eugene Shoo)
40 Monsta X
41 Busker Busker
42
Epik High
Every song of theirs is amazing, not to mention Tablos brilliant writing, Mithras spectacular rapping skills, and DJ Tukutzs awesome music.
43
Kara
Kara the picture perfect ideal girl idol group. Five beautiful and talented girls that try their best to please the eyes ears and hearts of everyone.
Kara so cute and very talent.
44 Sunny Hill
45
Teen Top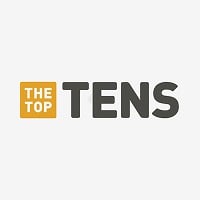 WHY TEEN TOP GOT RANKING 24... WHY WHY WHY... PLEASE SUPPORT THEY... ANGELS WHERE ARE YOU PLEASE SUPPORT TEEN TOP... LETS MAKE THEY GO TO RANKING number 1
They are the best in Korean band.
46
B1A4
I love their personalities! Ugh. Perfect.
BANAs Love B1A4 Forever! I hoped that there will be many new BANAs in the future!
B1A4 oppa..THANK YOU SO MUCH for loving BANAs! Thanks for everything you had give to us..You held concert specials only for BANAs (Amazing Store & BABA B1A4) THANK YOU once again. We will always supporting your back! Take care of your health & KEEP UP the excellent work!
LOVE YOU B1A4! FIGHTING & GOOD LUCK!
47
After School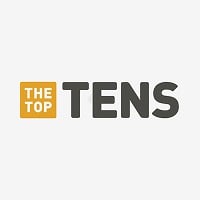 After School, stylized as AFTERSCHOOL in Japan, is a South Korean girl group formed by Pledis Entertainment with an admissions and graduation concept.
After School is a unique and talented group, also being the only group in kpop that has the graduation system. After School over the years have showcased many different talents on stage, from tap dancing, too drumming, and even having a very well known subunit (Orange Caramel),it seems as if there's nothing this group can't do. Also,all of the members of After School are beautiful, although the most notable would be Nana, as she was labelled the most beautiful woman in the world as of 2015.
As is so underrated
48
M.Pire
The best new boyband ever
49
C-ute
Why is the best k-pop group ever, last? This amazing girl group consists of five, yes, you guessed it, cute members, with angelic voices and adorable looks. They have been wildly successful since about 2005, which shows how brilliant they R. If you don't belive me when I say that they are the best group, go on YouTube and type in "C-ute" you'll find loads of catchy songs that you can't resist singing along to. Together, we can help C-ute beat obvious choices like Super Junior, and help get C-ute on the top. Be a cutie, and vote for C-ute!
50
G.O.D (Groove Over Dose)
If you haven't heard of this group, you haven't heard kpop
PSearch List