Top Ten Best Kesha Songs
nikki72
The Contenders: Page 2
21
Sleazy

This song is amazing! You have to be crazy not to like it. It should be way higher up on the list! The lyrics are clever, fun and witty and the beat is ADDICTIVE.
If you like Kesha, you have to listen to this song.
YESS This song is awesome
YESS
This is the song to listen to like all the time I dad for like a month strait!
Get this song ASAP ahh
22
Hunt You Down

23
Dancing with Tears in My Eyes

MY FAVOURITE SONG EVER! I ABS LOVE IT! Definitely should be number one in my opinion!
100000000000000000 stars! :D better than some of her other songs and tells all the haters out there that shes not just a 'drunk whore' xo
AMAZING! This song shows that she is not just about partying, but that she is a real person and makes mistakes just like everyone else.
I love this song so much... It proves that not all her songs are about drugs alcohol or sex and she can sing a song with deep meaning
My favorite
V 9 Comments
24
Learn to Let Go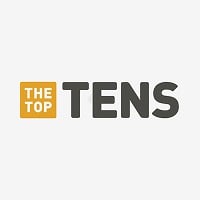 25
Disgusting
THIS SONG IS ALWAYS STUCK IN MY HEAD this song is so amazing! Ke$ha is my favorite singer by far!
Dig it.
Great lyrics.
Great meaning.
It shows she's more than just partying/
This song is amazing! It should be right at the top! :Dhow can it not be? Ke$ha is the best singer ever! How can some people not like her songs? I think kiss n tell should be right at the top with disgusting!
This song reminds me of Sasuke And Naruto... :3
V 1 Comment
26
Woman

27
Get In Line
This is probably one of her best unreleased, along with Booty Call!
I think that it is one of the best songs she made, along with Tik Tok and Blow!, ! It's so catchy!
Ke$ha is the best.
V 2 Comments
28
Butterscotch
It's a cute kinda song kesha rocks
29
Blind

I think everyone can relate to this song- that feeling just after a breakup
its just a awesome song must listen to it!
This song is different it's kinda serious. -
The Best of Kesha's songs
V 3 Comments
30
Wonderland

This is a very good song of Ke$ha... Obviously not the best, but still... Her first country-rock and love its lyrics, beats and music.. It reviews her childhood memories
This proves she's not a sleazy person 24/7 like my cousin said!
31
Party at a Rich Dude's House

God I love this song so much. Its awesome. That beat just makes me wanna dance. I mean it's so cool!
Its one the best songs by kesha the beat is outrageous ;D
Great song
Love 2 listen it
Woah thers a party at a rich dudes house
32
Boy Like You
I don't get why this song is rated so low! It's one of her best songs, and it's not all sleazy-sounding like most of her other songs. Plus, it's featuring Ashley Tisdale! You can't get better than that.

"I'm gonna win,
Boy, your game is over,
Try to play,
But your odds are 10-1.
Keep the change,
After I'm done witcha,
You won't know what hitcha,
You're not fooling anyone. "
33
Warrior
It's fun and exciting it expresses her love for her animals and fans and plus it has a lot of DIFFRENT sounds that kesha has never went far enough to reach she really showed her expression for her animals that's why I love her and this song.
This song at first doesn't seem that good, but after listening to it two times you will fall in love with the song
Best song shows her love for all of her fans I'm surprised it's not higher on the list
This song should be alike because it amazing!
V 3 Comments
35 Heart Fall Out
36
Thinking Of You

Also off her warrior album, this is a revenge song that everyone can relate to... Enough said
V 1 Comment
37
Only Wanna Dance with You

38
True Colors

This easily tops all of her auto-tuned commercial crap
I love this song. This is the real Kesha keep this up
All of her other songs are guilty pleasure. This one is just pleasure.
39
Kiss 'N' Tell

I love this song she's amazing at this song... GO KE$HA! But I love every Ke$ha song like Backstabber, Kiss'N' Tell. They all good songs! I am a number 1 Ke$ha fan
I love this song so much, it is amazing. Her voice really shows
Off in this song. I'm definitely my Fave Kesha song!
Honestly her best song ever!
Best Kesha song, you have to listen if you haven't!
V 1 Comment
40 Cunx Tuesday
PSearch List
Recommended Lists
Related Lists
Best Songs From Kesha's Animal, Cannibal and Warrior

Top Ten Songs on Kesha's Rainbow

Best Songs From Kesha's Warrior

Top Ten Most Enjoyable Songs on Kesha's "Rainbow"
List StatsUpdated 20 Aug 2017
9,000 votes
109 listings
7 years, 170 days old

Top Remixes (48)

1. Praying
2. Hunt You Down
3. Rainbow
DCfnaf

1. We R Who We R
2. Take It Off
3. Crazy Kids
Aggelina

1. Die Young
2. C'Mon
3. Last Goodbye
mollyfrog95
View All 48
Posts
Error Reporting
See a factual error in these listings? Report it
here
.