Best Kid's Cartoons of 2012
This is a list that should include daytime cartoon shows That exclude shows that would be inappropriate for children. So shows like Family guy, Brinkleberry, and The Simpsons should not be included.
The Top Ten
1
Spongebob Squarepants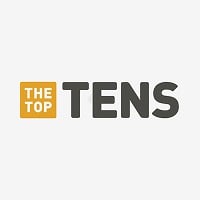 SpongeBob SquarePants is an American animated television series created by marine biologist and animator the late Stephen Hillenburg for Nickelodeon. SpongeBob is currently the most popular show on Nickelodeon, as well as the longest running show, running for 20 years, and is beginning its 12th season. ...read more.
SpongeBob is the Juggernaut of cartoons now. With 17 specials 3 T.V. movies and 1 major motion picture grossing over 140 million in the box office, (along with another one coming out in 2014), SpongeBob is the uncontested Champ of cartoons for children and has a way to stay fresh and funny after 10 years of being on Television.
Love sponge on I have been watching it since I was little I can watch the re runs a trillion times and it never gets old!
2
Adventure Time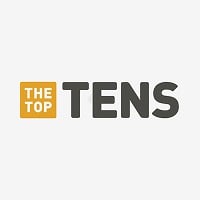 Adventure Time is an American animated television series created by Pendleton Ward for Cartoon Network. The series follows the adventures of a boy named Finn (voiced by Jeremy Shada) and his best friend and adoptive brother Jake (voiced by John DiMaggio)—a dog with the magical power to change shape ...read more.
Adventure time is known as the savior of the modern cartoon. It's an overall fun show, it has rare moments of action but remains consistent. The voice actors on this show are tier one with the like of John DiMaggio (The Voice of Bender and Tom Kenny (The voice of SpongeBob). In the ranks they delivery something special to the cartoon genre. Adventure time has comedy, romance, and drama along with a rarely shown tragedy of the ice king, that has developed a very loving and supporting fan base. Hard to believe Nickelodeon declined on the pilot in 2007.
It's the best ever combination of post-apocalyptic fantasy surrealism, adventure, action, comedy, and dramatic tear-jerkers, hands down, being aired on T.V..
Best cartoon out there right now. Period.
I'm not dead or undead so my heart is still beating... For marceline
3
My Little Pony: Friendship is Magic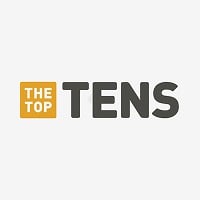 My Little Pony: Friendship Is Magic is a children's animated fantasy television series developed by Lauren Faust, produced by Hasbro Studios and DHX Media Vancouver. Despite the target demographic of young girls, Friendship Is Magic has also gained a large following of older viewers, mainly young and ...read more.
I like how cute the pony's look like
The fanbase has produced so much quality content that it far outshines any other show out there. It always manages to teach a good lesson, and is watchable by any gender and any age. I can not wait for the fourth season to start, and hope that it will keep going strong.
I love this show, people shouldn't judge it just because it's called Friendship is Magic. This actually has fighting scenes in it, funny moments, and villains too. Hasn't people heard of the famous saying,"Don't judge a book by it's cover?
Although I've never watched the show myself. It is what sailor moon was to little girls. My little pony has the biggest fan base out of almost all other cartoons with the exception of spongebob. It even has its own meme.
4
Avatar: The Legend of Korra
Avatar the legend of korra responds to the hype surrounding its predecessor and rises to the occasion. The story isn't only original and heart pounding, With recognizable issues like inequality, and oppression it has the action and fight scenes that rivals that of anime's likes of Naruto. But still tasteful enough to have on Nickelodeon
This show is terrible its hard to watch, if your looking for something to punish somebody it would be watching this show for 3 minutes
This is probably the most mature show on this list. It had 2 deaths onscreen! It has amazing animation, awesome storyline, and is quite a worthy successor to avatar the last airbender.
Its awesome you should watch it
Amazing
5
Phineas and Ferb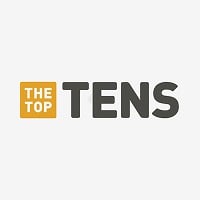 Phineas and Ferb is an American animated comedy-musical television series. Originally broadcast as a one-episode preview on August 17, 2007 and again previewed on September 28, 2007, the series officially premiered on February 1, 2008 and ended on June 12, 2015 on Disney Channel, and follows Phineas ...read more.
Amazing show by Disney. Different from most of their shows. Just get a little boring because the script is pretty much the same compared to Sponge BoB, The Fairly OddParents, etc.
This show has a very huge fan base and is very popular. It's the only reason I would ever turn to the Disney Channel.
Phineas and Ferb is very funny, cute, and well animated. It has likeable characters as well. It is also one of the best shows on Disney Channel and is so much better than those terrible teen sit-coms.
Its really funny I like their inventions =)
6
Gravity Falls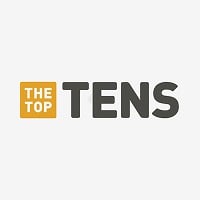 Gravity Falls is an American animated television series produced by Disney Television Animation that first aired on Disney Channel, and then on Disney XD from June 15, 2012 to February 15, 2016. The series follows the adventures of Dipper Pines and his twin sister Mabel in the fictional town of Gravity ...read more.
This show is perfect. It has fantastic animation, great characters, and really good plots. But the best part of this show is that its smart and very detailed. If you get into it you will discover various codes and riddles hidden throughout the show. The humor in this show is also very good. This show is hilarious without using stupid perverted and bathroom humor. Also, the relationships between the characters are great. Dipper and Mabel are the best representation of siblings I have seen in a show to date. They do fight, but they still know that they love each other and they don't fight constantly. They are always there for each other- they always have each other's back. I think they do genuinely love each other. I can't say the same for many other carton siblings. - 17nobrien
There's an interesting setting with lot's detail put into it to make this whole interesting place. There is an interesting conspiracy tying the whole plot together and along the way with all of adventures that happen there are clues. The characters are all interesting with many parts and the there is no bathroom or retard character humor so the show treats you like you have a brain.
Best show ever. I'm disgusted its not number 1
Ha watching this right now
7
Regular Show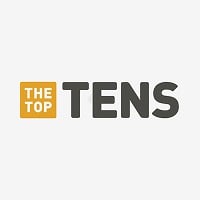 Regular Show is an American animated television series created by J. G. Quintel for Cartoon Network that premiered on September 6, 2010. The series revolves around the lives of two friends, a blue jay named Mordecai and a raccoon named Rigby—both employed as groundskeepers at a local park.
Regular Show is anything but. It appeals to a more mature fanbase. The duo of mordecai is textbook example of a college guy, and rigby is a slacker type who doesn't like the idea of responsibility. But their antics songs and the way things go euphorically wrong is awesome.
This is my favorite show after adventure time
Me love regular show
Best cartoon ever
8
The Fairly OddParents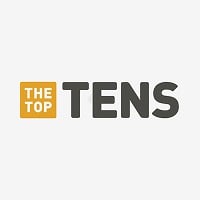 The Fairly OddParents is an American animated television series created by Butch Hartman for Nickelodeon.
Fairly Odd parents is wacky random crazy cooky and an overall fun show to watch. The jokes on every episode are ongoing and hilarious. One of the few cartoons that stays sharp on every episode.
Fairly oddparents is such a great show for kids to watch, my brother likes to watch it a lot.
This show has no meaning and it doesn't make sence
9
The Amazing World of Gumball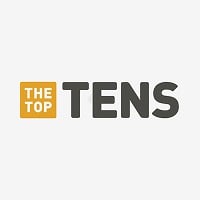 The Amazing World of Gumball is a British-Australian-German-American-Irish children's animated television series created by Ben Bocquelet for Cartoon Network.
This show is awesome
My 2nd favourite.Please vote.
10
The Loony Tunes Show
Loony tunes show did rub me the wrong way at first glance. Given the fact that buggs and daffy are roomates but the true star of the show is lola bunny. Voice actor Kristen Wiig nails the quirky silly ditsy girlfriend. A very funny show when you learn to look past the old and embrace the new.
I love this show
Yay! Spains the best soccer is awesome
The Contenders
11
Young Justice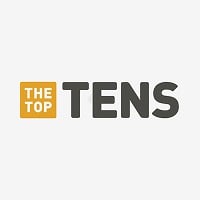 Young Justice is an American animated television series developed by Brandon Vietti and Greg Weisman for Cartoon Network.
Grown-ups loves to watch comic shows including Batman the Animated Series, Teen Titans and mostly Young Justice. Sadly, it would be nice if this show lasted longer than 2 seasons. Just look how long Teen Titans made their seasons.
This show sucks
12
Scooby Doo: Mystery Inc.
A great spin from the traditional goofy clumsy and wacky antics from old scooby doo shows. It now has an action style to it, and a plot that is ongoing that tells stories that other (less reputable) scooby doo shows failed to display.
13
Teenage Mutant Ninja Turtles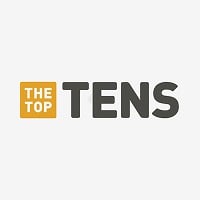 Teenage Mutant Ninja Turtles is an American 3D rendered computer animated television series based on the fictional superhero team. It aired on Nickelodeon in the United States from September 29, 2012 to November 12, 2017.
How did my little pony get a higher rank than this?! This is the best show ever! And this is coming from a twelve year old girl!
The only reason a 12 year old girl would like this show is because she probably lives in a basement, teenage mutant milk--caused -hurdles is a horrible show :[ :[ :[
Really good with incredible continuity, active fight scenes, and impressive CGI graphics. Can't get any better. Almost as good as Spongebob. One Of The Greatest Cartoon Remakes Of All Time. (Aka everything teen titans go SHOULD'VE been) Just a phenomenal T.V. show/cartoon.
14
Ben 10: Ultimate Alien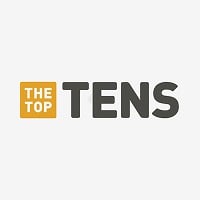 Ben 10: Ultimate Alien is an American animated television series - the third entry in Cartoon Network's Ben 10 franchise created by team Man of Action.
Ben 10 is the savior of the action cartoon genre in my honest opinion. And Ben 10 alien force puts everything together very nicely. The new older more mature Ben isn't as interesting as his younger rambunctious self. But it is fun to watch Ben kick but along with Gwen and Kevin.
All I have to say about this show is BO!
15
Doraemon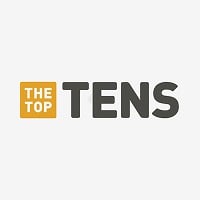 Doraemon is a fictional character in the Japanese manga and anime series of the same name created by Fujiko Fujio, the pen name of writing team Hiroshi Fujimoto and Motoo Abiko.
This show stinks like fried crap
16
Teen Titans Go!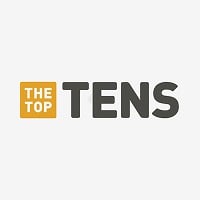 'Teen Titans Go!' is an American animated television series produced by Cartoon Network. The show follows a superhero group called the Teen Titans, and shows what happens when they go home and have silly adventures. This show is Cartoon Network's revival of the popular 2003-2006 American animated television ...read more.
They are really funny and my brother learns a lot from them for some weird reason
17 Ultra B
BAdd New Item