Best Kids On Kids React
Kids React is a internet show made by The Fine Bros. and it immediately became an internet sensation. The kids are what make the show great, but which kids, whether in a few or almost all episodes, are the best?

1 William

I seriously adore William. He is a little younger than me and seems so mature. I really just would love to meet William in real life. Rock on William. He is just the best in my opinion Your so awesome!

GAHH! I absolutely LOVE LOVE William! He's my crush, even though I'm a year older than him, but it's okay... He's smart, cute, adorable, amazing, and mature for his age. He's like a boy version of me and I think we would get along together well when we meet!.. I haven't seen him in Kids React nowadays, but I respect his decision because we all know he's busy with family, friends, minecraft, or school... In my opinion, he's the funniest and has the best reactions in Kids React! I wouldn't know what to do when I'm bored, but now, I would watch Kids React (the same episodes with William over and over again) just to hear his hilarious reactions, voice and face... I love William so much... And William, if you're reading this, thank you for everything! I love you.

He looks like a younger version of the William from Violette1st, I love him!

He's quite entertaining, and reminds me of a friend of mine... Also named William, actually. (But we call him Will. ) But my friend's older... And more nerdy. I'm pretty geeky as well... So that might be part of it.

2 Lia

! Lia has always been the best kid ever! No doubt! I've seen every single video with lia in it. And to be honest... I've always had a big crush on lia... I love you lia! And I hope you see this!

She may have switched to teens react, but she's still the best. - lukestheman4

We love you! Come back to Kids React! Teens React is not right for you! You're the funniest on the show! "

I love LIA!
Lia is a sweet, bubbly, kind, honest, special girl! She is really unique! Shes beautiful on the outside AND inside! On the teens react to Amanda Todd (even though this is kids react list) she felt bad and cried! And that's not bad at all! It shows she is super sensitive and cares for others A LOT! It's a shame she went to teens react! LIA! WE love YOU! PLEASe! COME BACK TO KIDS ReACT! :3

3 Lucas

At 5 years old: Says he would dump his friend if he came out at gay.

A few years later: Starts crying when reacting to coming out 'Andi Mack' scene talking about how he feels bad for when "people that are gay think that they're different, because they're not" and "Is this a try not to cry challenge? Because if it was I just lost"

He has the sweetest heart and if you don't believe me go check out "Best of Lucas- Kids React Compilation

I love how he hates gays at 5,then CRIES due to him feeling bad for them.
Such a change of heart,loveliest guy. - JoPro

"I don't speak cat."
-Lucas, Kids React to Grumpy Cat, 2013
He's just so damn cute :3
-Madison - PastelTheGamer

On the K-Pop video he was unbearable but he's good on every other video. - DrayTopTens

4 Sydney

Sydney is the best person on that show! Her voice sounds way more mature that an 11 year old, but I like the way it sounds. Sydney Fan forever!

Sydney is like just pure awesomeness! A huge fan of her. My ideal type of girl but shes 6 years younger than me. It is probably because she is so mature for her age and just gives me a feeling that she is like my age. Perhaps that is what draws me closer to her. Hope to see more of her. And she will grow into one hell of a lady!

Sydney is extremely clear-headed. Although I'm a fan, I think sometimes the show infantilizes the kids - but Sydney refuses to be infantilized. She's an independent thinker and I look forward to seeing where she goes in life.

I Really Wonder What She Would Look Like When She Is A Teenager

5 Dylan

He's awesome and he can imitate other people's voices. And I like his laugh laugh out loud his accent is funny, he has a great sense of humor, he looks kinda funny when he acts mad (well, not mad. ) and umm yea, that's it! Ooh, AND WE EAT THE SUSHI WITH MY BLOOD ON IT!

Dylan is so cute but it's really sad to see him grow up... You know, I don't even know half of the people on this list... I don't know who Emma, Riley, or Sydney even ARE! Whatever happened to the good ol' Kids React... There is WAY too many new kids there... I HATE change! :*(

God I love dylan he is so adorable and cute I really hope that when I have a little brother he'll be just like dylan because that would be so ' cool. The only reason I watch kids react is to see dylan!

EAT THE SUSHI WITH MY BLOOD ON IT! Laugh out loud that was one of the best things he ever said! He's adorable, and funny! He doesn't really take things seriously witch is one of the reasons I like him! He makes the show interesting to watch.

6 Jaxon

Jaxon seems like a good kid, but we are all saying this basing solely on how he acts and how does he looks like. But he is just a boy, no different from other boys. It would be nice to know more about him, but people should respect his privacy, I don't know if he is fine with all the popularity he gets, but some obsessive fangirls in these coments are just... awful. Respect his privacy guys, do not post his last name or personal data, do not say that you love him, because saying the same thing over and over makes it mean nothing.
I can only wish him successful live, he deserves it as he seems hardworking and smart - I only hope that he will follow this path when he starts growing up and won't end up like most of the kids who achieved 'some' successful things early. Jaxon, stay cool, stay smart, do not EVER change.
You would make all your fans, the little and the big ones, a bit disappointed.

Well, I've voted almost a zillion times now.. Here's probably my last thing to say about him: He is one of the smartest and most logical kids on React. It's actually hard to believe that he's gonna be on Teens React soon, and I know that most fans who have been around a long time have already seen how he has changed over the years. As a fan who has been a fanpage for him over a year now, it's amazing to say that he is literally the most decent guy I know on Instagram. He replies to fans, acknowledges their work for him, and even shows a little bit of his support to fans who need it most. Being a fan of Jaxon and Kids React for over a year has given me a chance to find out how the heck these creepy fangirls obsess over him so creepily and most importantly: Why they choose to be so..."INTERESTING" in the comments, and some DMs that show up once in a while. Back to the real point here, Jaxon is an awesome kid who has the awesome life he says he does. Please don't turn out like other ...more

Jaxon is a very bright person and If I got to meet him it would make my world. Not very many famous people truly want to meet and become friends with their fans. Jaxon is very unique and it would be a dream come true to actually meet and become friends with him, though I still respect his privacy. After all, he is a human being and he deserves to be respected, just like a regular person would, like me, or anyone else I know.

He's funny. He is unique than any other reactors. I really love the way he reacts to things. He is just an amazing person. I really want to meet him one day, because I am a big fan of his. He is just better than any one I know at school. I want him to be apart of every kid react videos because he really makes my day! Thank you Jaxon for existing in my life.

7 Athena

She is the type of person would want to be friends with. I love her style. She seems so nice. She is down to earth. She cares for others and sticks up for them. She has. Good name as well. Her nerd glasses are awesome! I have the same pair. Why the stuffed animal though? Laugh out loud

Athena is the best on kids react because she is so nice and funny. Also she has a great personality. Shes just not afraid to be her self and also I've always had a crush on her for one shes my age. Two she has the most beautiful name I've ever heard. Third shes just very pretty. And last but not least I love her personality.

I really love her.. Laugh out loud
no.. I'm serious. When 1st time I watch kids react.. Well you know, I fall for her
SHE IS JUST MY TYPE! And yeah she is my Goddess.. My heart beating like drum of war..

KYAA % LOVE you SO MUCH!

Athena is so mature, she speaks hinestly, and unlike most the kids, she doesn't base her opinion on what most people think, she speaks from her heart and isn't afraid to do so.

8 Bryson

I love Bryson he's so funny and he's like so cute! Sometimes I wonder if I'm like the only one who thinks that but like come on he's so awesome I would totally want to meet him

Bryson is awesome, he's very cute too and he's always funny, I really want to meet him someday, do anyone knows his surname? I want to follow him on twitter lawl

I think he is really funny and is the coolest guy on Kids React videos. I laugh a lot with he and maybe he is one of my favourites.

I love Bryson. He's funny, really really cute, and I love his voice! He's my favourite one, I seriously wanna meet him 'cause he seems a really cool and intelligent guy, absolutely the best of kids react.

9 Morgan

"How did they make the farting cat? "
- Morgan, Kids React to Minecraft

I love Kids React, and I don't know if I have a favorite, But if I had to pick, it would be a definite Morgan! She is so adorable and deserves to be number one! Morgan, if you are reading this, I want to tell you to never ever change! You are so adorable! Your opinions are great! You are so sweet! I love you and half of the reason I watch kids react is to see your reactions. Keep doing Kids React!
Your #1 Fan-
Singsong27 - singsong27

She's adorable! She's always positive about anything she's shown! (Unlike most of the older kids who say "THAT'S WEIRD" a LOT. )
She always makes me smile and is very smart for her age! And she is ADORABLE!

I just love the way she's always playing and being so nice to everyone! Almost every episode she runs over and starts reenacting something for us, and it's just so adorable and if I were there, I, too, would find it irresistible to join her! In her words, "Do you want to play with me? " :) So cute!

10 Seth

He is handsome:0 and I love Seth! His opinion usually same to my one. I want to know his Facebook adress~

And I thought I was the only fangirl... Ooh yeah seth needs to be on more episodes! He's the reason why I always look forward to a new episode of kids react... Seth...

The first time I saw him in one of the episodes in my head was "I've never seen such a handsome guy in my life! " Ever since that day Seth is the only thing in my mind. HE IS SO CUTE! I just love his personality and I don't know who wouldn't! I LOVE YOU SETH!

Seth is just damn hot...
The Contenders
11
Jake
Funniest kid on the show, so smart, he always makes me Laugh so loud.. YOU ROCK JAKE!
Reminds me of me when I was his age. Like... A lot. Be well, Jake. And don't rub it in too much that you're smarter than everyone else.
Jake is the best! His comedy was great, and it's too bad he is gone! Hopefully he comes back.
Smart, funny, cute...
the show wouldn't be the same without him and he should be #1
12
Emma R.
EMMA is so adorable and shes so smart and cute about everything! I love how she said she loved the type writer and said shed want it and talked about no wasting electricity! She was like the only person along with like one other person who beat all the levels in the super MEAT BOY game and didn't give up. She always shows such knowledge and wisdom shes THE BEST!
EMMA is so adorable and shes so smart and cute about everything! I love how she said she loved the type writer and said shed want it and talked about no wasting electricity! She was like the only person along with like one other person who beat all the levels in the super MEAT BOY game and didn't give up. She always shows such knowledge and wisdom she's THE BEST!
She's cute and witty... Probably gonna break a lot of hearts in the future.
Emma says some of the best stuff ever. I want her and Morgan to sing a song together, it would be so CUTE!
13
Maxim
He is so awesome! " Once I bited one of my parents and he had blood" is my favorite reaction ever. I would love to meet him in real life. He just seems to be a fun loving kid. He is my absolute favorite!
Even if I met a boy and he looked like Maxim, I would blow him while imagining it was Maxim.
He's the CUTEST kid ever! He's my favorite
He reminds my so much of my own little brother and he's hilarious.
Also, he's only seven, but he's bilingual and knows that Alexander Graham Bell invented the telephone.
He's just so cute!
14
Marlhy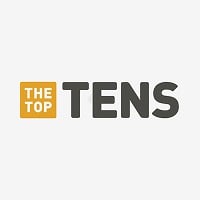 Marlhy is a vegetarian like me. She says it in kids react to epic meal time.
I also saw a youtube video of her and she is great at drumming. She has funny reactions like in the nyan cat one she is like Jees cat! That is pretty funny
Marlhy is so unique because she's an actress, vegetarian, musician in several bands, plays several instruments and sings, (but is known for drumming), travels every year between Texas & California, has a kind heart (charity/volunteer work), has a collection of hats, has many devoted fans, and of course is fun to watch on react shows. She started off little, cute & adorable, and by now has grown to be a lovely, gorgeous tween. Over the years she started giving mature, smart reactions too, which shows she was raised & taught very well in her home-schooling experience.
She is so smart and she uses big words. She seems like a really sophisticated kid and I love kids like that. And she is an awesome drummer. Rock on Marlhy!
Well... She's in a band. She has awesome hats. Her name is awesome. Everything about her is awesome, and her reactions to a lot of videos are really funny. Rock on, Marlhy!
15
Troy
I literally feel depressed that I can't meet him I have the biggest crush on him it is like seriously rediculous really cute and I want to move to California to meet him so bad but I know I never will and that is just something I have to deal with. Anyway stalker much, I imagine when in am watching kids react that troy just walks into my class room ( I am in 7th grade) and we lock eyes and we fall in love at first sight. And them later when we get paired up in a group project ( we are not in the same school though I live in Illinois ) he has to come over to my house and then he asked me to the a school dance and then I say yes and that he should where where blue and then he says why and then I say because you look really cute in blue and then he says I do, oh. And then I say you look good in blue because it matches your eyes and your blond silky hair and while I say hair I am stoking his long beautiful hair and he is in a trance and then I say you know the the thing I like the most ...more
Laugh out loud so this might sound kind of silly but I cry over Troy. Yeah, I know, laugh your heart out, but really. I have a HUGE crush on him, laugh out loud he is just so cute and funny! Sometimes I actually felt depressed thinking about how he doesn't even know I exist (literally) and how I am never going to meet him. I pray every night that I will see him somewhere besides my computer screen, and now, I actually want to marry him! He is about my age and I just wish that I can see his handsome face in my life. Well, there. My thoughts.
Troy has been in my life for a year I love him with no doubt I cry about him because I wish I could meet him and I miss him. He makes me so happy that I cry I really really care about Troy and if he never was born my life would be trash he makes my whole terrible life into a heart and a rainbow and I hope I can meet him and you never know if we have. A future together!
He is hilarious and says things that are not only true but funny he is also my age so that makes things he says more relatable plus you have to admit he is so HOT my friend created a fake boyfriend named Caleb with your picture just because she is single and my friends and I get a good laugh out of it I love the videos he is in
16
The Twins
You guys rock! It's so funny when you guys talk at the same time and the other one says shut up. You guys are adorable and deserve to be on more episodes.
I love when they speak at the same time! You guys are awesome!
They are the cutest and best plus it it sunny to see shannon tell megan to shutup laugh out loud I'm in love
These two are hilarious, they deserve to be so much higher on this list.
17
Landon
He's cute. He's also so funny and a great personality. I think he's the best! Watch kids react to nyan cat, that's the first video I first saw him in.
He's hot and he is really funny and cute and I first saw him on nyan cat and yeah
He is so adorable. He's also really funny, I live his facial expressions
He is so handsome, , is funny, have great sense and personality, and is so landed. Totally my favourite
18
Olivia
Stunning and absolutely adorable! Love her! Seems like the kind of girl I'd like to have as a friend... Great personality... Definitely my fave girl out of all of them... Olivia rocks!
Olivia is my favorite kid on kids react. All of my friends have crushes on her, including me. She is funny, beautiful, and is not afraid to give her honest opinion. I wish all girls were like Olivia. Does anyone know if she has a Facebook, Twitter, Instagram, etc. I would really like to talk to her. I hope to see more of Olivia!
Olivia is amazing! Such a smart pretty girl! I love her smile and her laugh. She's very insightful for her age. I bet boys at your school have crushes on you. I know I do! I know she will do well in life. Olivia you rock!
She us really very funny and not to mention pretty as well :) OLIVIA FAN
19
Elle
She is one of the most naturally beautiful girls on the show. Very insightful, and wise beyond her years. Very sure she will do well in her life. Lots of love
Elle, you look just like me when I was a kid! It's amazing, we even sound alike. My 10-year-old son has a crush on you. You are bright, honest, confident, cool, and you're already making the world a better place. Best of luck in all your future endeavors!

K &... Anonymous
I think she is very beautiful and is a great person.
Elle is so beautiful! She is as mature as an adult, and is insightful. I'm barely older than her, and I have a MAJOR crush on her. I hope I get to meet her one day!
20
Dash
Dash is absolutely adorable and one of the cutest looking 9 year olds I have ever seen, just look at his face and listen to his voice he's cute as heck
Dash is cute but I have a crush on him and he is in kids react I just like like LOVE him he is really funny and cute even he is the same age as me
Funny, cute and silly dash he is...great for me and he's 9 and I'm 8 I just have a crush on him he is cute
Dash is so smart and cute. I wish I knew this kid in real life, he looks like a very good person, in my opinion.
21
Maiya
She's not in many videos I've seen, but she cracks me up whenever she's there. I love how sarcastic and dry her humour is and the disapproving looks she gives are hilarious

I was on the floor when she brought up the California Knockout, like it's just a casual thing
Maiya is a lovely teen girl who totally charms me. She just really makes me laugh. Keep it up!
She has the same name as me! Laugh out loud
22
Derek
What's his full name?
Does he have Facebook? Or twitter? He is so cute!
He's so funny and really cute.
He's so sweet and funny! He supports same sex marriage and likes doctor who and is just one of those people you can't help to love! Plus he's cute!
23
Lydon
I have a total crush on her and I love her she is all I could ask from a girl. I know it is not possible for me to ever in my life meet her and it is a pain for me to have to live with that. I just love her wired and beautiful style of being herself and I am very similar to her in so many ways and I love her but I don't know how to describe her. she is perfect.
Seems much older than 10. Loves the Beatles and chocolate covered bugs? Too funny.
She is kinda cute and looks older than 10.
Wise and playful. She often speaks like an adult then reveals that adorable child-like smile. Love her!
24
Mikaela
She is cool for a girl has a cute face. She wears amazings clothes she knows how to be fun. I mean how could you not vote for an amazing girl like Mikaela she looks like a really cute and fun person SO VOTE FOR AN AMAZING GIRL LIKE MIKALEA
She looks like she would be fun to have as a friend shes so nice and her style is cute!
She is so beautiful. I have a huge crush on her. Marry me please!
She is every thing, can't be described in words.
25
Riley
She's beautiful. I love her smile. She's a very different girl, and that's what makes her beautiful.
She's awesome! So beautiful and she looks so good! She's always happy and she makes me laugh so hard! She's so funny!
She's one of the prettiest girls I've ever seen. And she know how to keep herself from following the flow while retaining an open mind. She's someone that I would fall on my knees for!
I love Riley! I have known her since she has gone to school with my kids since elementary school! Very beautiful girl and deserves to be seen again!
26
Jayka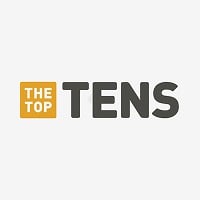 I love this girl she is so gorgeous. I understand that she is not included at the top 10 and it is because she's not really active at the react series cause she have more things that she need to do like in justice. I love her! She is so kind and beautiful. I swear if I were to rank the people in the react series she would be number 1. Jayka is the best ever. I am sorry that this so long I just love her so much!
She is going to be a stunner 5 years from now.
I love Jayka and I wish I can meet her in person.
She is cool and amazing. I love her reactions on 'Kids eat caviar' That was really funny!
27
Gabe
His facial expressions and giggles are fun to watch. Gabe's reactions are modest, but they seem well thought.
Gabe has the best smile. His eyes light up when he laughs.
Gabe is pretty smart and I love his smile.
Gabe is a boy. I would not mind being his friend.
28
Everhet
He is so funny and I love his comments!
His face is so nice. His eyes are amazing and just ugh. Also, he's really funny and gives great comments
No, he's the worst kid on Kids React! He broke my heart in the Caramelldansen video! He said, "No more Japanese animated dance videos! ". I'm going to kill him so hard, he'll die to death!
So true everhet is funny
29
Amir
I absolutely love Amir... Plus he's my age! He's so cute and sweet and I wish I personally knew him! He is very heartfelt with his anwsers too, and is very cute.
Amir has such heartfelt replies to every question posed and is very articulate in his answers! It also helps that he is so cute! We love you amir!
Amir is so cute! Every time I look up one of the kids react videos and watch it if he's in it! I love every single of his responses! He's just so funny and adorable! I'm IN LOVE WITH THIS GUY and I don't know who wouldn't be! I LOVE YOU AMIR!
Amir is so sweet! I feel like I'm about to have a heart attack every time I look at him or even when he just pops in my mind! He is always so thoughtful and cute! My friend Billie and I talk about him every single day at school. We also watch the videos he's in at least 4 times a day. I am ABSOLUTELY I NLOVE WITH HIM!
30
Royel
Royal is hilarious! Watch him on kids exact to the election! I almost died with laughter! He has a great personality!
I can't believe the prompt interview answers are really from this extra Splendid kid. Men this is awesome.. Go Royel.
He is so hilarious! N the only kid I'll actively watch and replay the answer. he should be higher!
One word: Cute and you never know whats going to come out of his mouth!
31
Asher
I like his reaction to kevjumba and how he said- " I want to do that to a rooster! " about the phone that shocks people, he is so random and funny, I want him to be on kids react again! Maxim, Asher, Athena, Lia, Olivia, Lucas, Elle, Morgan, Sidney,
So smart and composed, it is incredible to see a kid that age react like he does.
He's Cute Funny And looks like a mini PewDiePie Asher all The way!
HE'S THE CUTEST KID
32
Paris
She's really pretty and I love her reactions
She is very mature and a great girl that will achieve in life
She played Maddie in Every Witch Way. - LapisBob
I loved her reaction to Ariana Grande😄 - kaitlynrad11
33
Tom
I love Tom! He's such a cute boy! I would marry him if he weren't seven years older than me
He is my favourite I personally think he should be #1
He is so cute and funny. He is my favorite...
HE IS so CUTE and funny. Wish they had more reacts with him. I serioulsy love him though
34
Tyler F.
The thing I love the most about him is how mature he is! I really admire him! Not saying he is cute, smart doesn't mean cute I also love his attitude, very peaceful and relaxing, most boys his age are just annoying little brats, he is exactly the opposite! His vocabulary is also very interesting, in my opinion. His parents must be very proud of him, I would, and no I'm not a mother, I'm actually his age
He is just awe and does he have a YouTube channel or any social medias
For such a young kid, he seems mature and thorough! I personally always enjoy what little Tyler has to say; he seems like such a nice kid!
What?! Why isn't he one of the best, he's a really smart and handsome guy, I think that's what people appreciate when they are watching this kind of stuff on YouTube! I don't think that the Top Ten Best Kids that React on "Kids React" was very wisely chosen
35
Dominick
Dominick is such a cutie. He has a great personality. I really love him so much.
He is sensitive, never fails in his comments and has a great personality
I had a crush on him for ages. He is just so cute and innocent.
Smart and cute not gonna lie
36
Emma
She's his so cute, and she's like laughing at the viral videos. I'm love that child really! She's pretty, funny, awesome, and pretty good from the kids react awesome Emma!
She's so cute, and she's like laughting at the viral videos.I'm love that child really! SHE's pretty, funny, awesome, and pretty good from the kids react awesome Emma!
I think Emma is great and brings a lot to the show. She has an amazing personality and is very witty and comical. Go Emma!
The most beautiful outspoken little cutie of them all. I like her insight and her dimples. I wish she was my kid.
37
Jeannie
She is so funny and awesome
She is very pretty
38
Madison
She is smoking hot.
Super nice and beautiful
Come on people Madison rocks. I bet you're all jealous of her.she is nice,funny and smart. She should totally be #1
39
Thomas
He's SO cute and funny too
Does he have social media or something? I tried to find him but couldn't! Anyways, I just really love Thomas because he's so funny and like really really good looking. And he knows how to pull off long hair!
THOMAS YOU ROCK!
But What Is Your Name?
I'm 13 and I personally think he is very sweet, cute and funny... But I wouldn't date him until I know him well... But he deserves to be number 1 though
40
Darius
I love Darius! He makes the funniest comments. I almost die with laughter every time he makes a hilarious comment!
-Madison - PastelTheGamer
Awesome... Pure awesome I love the way he answer questions and all of his funny comments! You ROCK DARIUS
You are amazing love all your comments in kids react... Ps. You are so handsome!
You are really cute I love every thing you say I agree
41
Rae
She was never on kids react - DrayTopTens
42
Anita
I think I might be the only person who agrees that people getting hurt isn't funny. I still don't get how she thinks that fish looked liked ramen though. I voted for her cause she's just better than the others, she also knows gravity falls 0w0
In the Metallica episode almost everyone else said it was too annoying and loud but she gets music and likes classical music
'She has attitude' is stating that people getting hurt isn't funny attitude?
She is hilarious and cute and likes boba just like me. I secretly have a crush on hee
43
Amelia-Lauren
She's so positive and "perky," but in a good way. And she says the cutest things on her videos. I wish I was her friend, though :(
Millie Thrasher? Shes so beautiful!
She is just awesome
She's looks like a young Hayden penatierre
44 Rachel
45
Tori
She's really nice and she's always so funny. I like her.
Attractive and so natural
Hilarious and cute
She is my future wife =D
47
Jackson
If I had to choose a favorite kid, it would be Jackson! He's adorable, plus his hair and eyes are amazing. I'm staying a Jackson fan
He is so cool and only 12 and I can't find his social media accounts.
He seems like a really cool kid!
He's really awesome
48
Krishelle
She is so pretty and smart
She is pretty and one of my favorite
I am not giving up! I am a survivor! Okay, I give up.
In durian episode she said this - I wanna see you eat the whole thing! - Azurin13
49
Caden
He's the cutest kidd ever! He's charming and also very smart, I always agree with him. If I ever had a kid I'd love for him to be like Caden. In the episode of the Skip It he also seemed pretty strong, and you gotta love him in those flip flops
Ok, I don't see why he isn't higher on this list. First, his opinions are funny, insightful, and similar to mine. Second, he is natural on camera and he has a lot of practice because of his new youtube channel. Third, HAMILTON! HE IS PART OF THE HAM FAM! I MEAN SHOULDN'T THAT GIVE HIM A BOOST?!? Anyways, I just feel like he should be higher on this list. I will never be satisfied until he is higher on this list.
He seems like a good well-rounded kid. In the video about the PS4 and Xbox the Fine bros asked "Which gaming system would you want to play on"? Caden said "I don't care I would just be happy to play on either one". His parents have done a fantastic job.
He's the cutest and more intelligent of them all! I loved him in the Gameboy episode, wish he appeared more in the channel.
50
Zak
He's Cute and He's Funny, Smart too
PSearch List