Best Kingdom Hearts Characters
The Contenders: Page 2
21
Zexion
He is so awesome when he is fighting!
22
Vexen
Definitely an uncommon pick, but his cunning yet insane nature was, for the very few times he was on screen, very enjoyable.
Smartest Character in Kingdom Hearts
23
Donald
What!? Donald isn't in the top ten? It's bad enough we can't play him, now this!? - IsaiahWill22
When I had no way of healing myself, Donald saved my butt numerous times with his Cure spell. He put Sora before himself every single time, sometimes causing himself to get KO in the middle of battle. This little magician needs to at least be in the top ten.
Donald, just do your damn job already
The Way He's Always Able To Heal Every One In The Party At The Right Time Automatically Makes Him Top Tier To Me
V 1 Comment
24
Goofy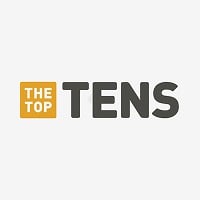 Goofy is a funny-animal cartoon character created in 1932 at Walt Disney Productions. Goofy is a tall, anthropomorphic black dog with a Southern drawl, and typically wears a turtle neck and vest, with pants, shoes, white gloves, and a tall hat originally designed as a rumpled fedora . Goofy is a close ...read more.
He is that funny, lovable character that helps whenever he can. When Sora and Donald fight he doesn't take sides instead he stops it. Plus he HEALS YOU UNLIKE DONALD.
Always gives it his all and lasts longer than Donald. I used valor form way more than wisdom form.
Love every moment with him on screen
25
Xigbar
Xigbar is the most badass Organization XIII member
Pfft, As If..
26
Leon
Guides Sora, Donald and Goofy on their journey. Can't believe he's not on here yet.
27
Stitch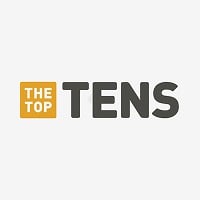 Something tells me he will be having much more to do in Kingdom Hearts III.
In kh3 stitch will have something to do with demyx because stitch has a ukulele and demyx has a sitar (see the connection)
28
Ansem the Wise
Ansem is one of my favorites because he is a master of disguise because he went under cover as DiZ and was half good and half evil.
29 Xaldin
30
Sephiroth
Most Epic Villain of all Time! Plus Best Boss Ever
When watched the video he's tough
31
Cid
Great comic relief character
"Aw crud! I slept for 18 hours! "
-cid, KH manga, volume 1 shorts
32 Hades
33 Hercules
34
Larxene
I liked her and genuinely found her amusing. I hope their is some kind of twist and she isn't just gone.
35
Maleficent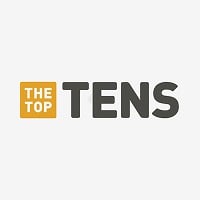 How is the main Disney villain not on here already?
36
Braig
Braig/Xigbar is just a completely different type of character from most of the entire franchise. I find him to be the most interesting member of Organization XI, outside of Axel.
I'd agree but I despise him.
37
Master Eraqus
He's a fully fledged keyblade master what more do you have to say. Well a little more to say is he only ever had good intentions.
38 ViVi
39
Beast
Gave Sora encouragement when he needed it most.
40 Genie
PSearch List
Recommended Lists
Related Lists

Top Ten Fakest Fictional Characters (Excluding the Lion King/Guard/Kingdom Hearts)

Top 10 Characters that Need to Be in Kingdom Hearts
Top 10 Kingdom Hearts Characters Who Can Beat the Evil Teletubbies
Top 10 Kingdom Hearts Character Who Can Beat Barney
List Stats
1,000 votes
47 listings
4 years, 352 days old

Top Remixes (10)

1. Roxas
2. Xion
3. Riku
Anime_Otaku

1. Riku
2. Sora
3. Roxas
axelisabadass

1. Xehanort
2. Ventus
3. Terra
cwf123
View All 10
Posts
Error Reporting
See a factual error in these listings? Report it
here
.