Best K-pop Artists of 2012
mejustgotlucky
This shows the list of Korean artists that we so love. Whether a group, or solo artists are included. Please vote so that we can see who are the best of 2012.
The Contenders: Page 3
41
Heo Young Saeng
He just mesmerizes the audience with his voice.. He is just "the best" singer of my opinion.. Looking out for more of his compositions and music videos.. Hip hip hurray!
42
Choi Minho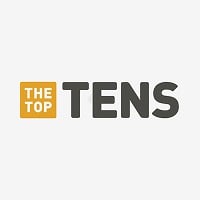 Minho oppa are so addictive and has a strong competitive soul, saranghae
Minho I love you
U r so cute and the most handsome
Who I can belive
Any day, any I love minho oppa
Minho oppa is my life and every things.
V 2 Comments
43
Shinhwa
They're talented. They're legendary. They're Shinhwa.
These guys are so awesome I love their song Venus
44 Dal Shabet
45
Jang Geun Suk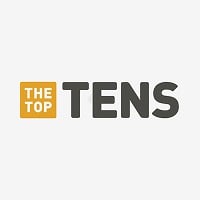 Jang Keun-suk is a South Korean actor and singer, He is best known for starring in the television dramas Beethoven Virus, You're Beautiful, Mary Stayed Out All Night, Love Rain, Pretty Man and Jackpot.
He's really different than the rest. He's still new at this whole K-pop but so far his mini albums were amazingly successful with some even breaking records. Can't wait for his new and first full Album which will be released in may. This Album has a song that he wrote the lyrics to and another which he wrote and composed so can't wait! He surprises us with new talents every now and then... A real and true artists that did excellent in everything new he tried. Acting, singing, directing, Mcing, dancing writing and now even composing! One of the most interesting artist in the new generation!
This Artist is one you should check out! I wasn't one for dramas. Didn't have the Patience to go throw a series of episode, but once I heard one his songs "without words" and fell in love with it and so watched the drama where sang that song and he got me! Such a talented and amazing person. When I knew about his struggles since he was young I fell for him harder. Simply, the most inspirational Korean Artist.
In brief, he is incredible! As an actor, as an singer, as an performer, as an model and as a person (order does not matter). He is working hard. It is very important, because only talent is not enough... Admirable courage and strength.
Pretty boy, you have got my vote any day any time
V 11 Comments
46
Infinite
Infinite are my all time favourite k-pop group. They are all unique in their abilities and together form a perfect group. Infinite are definitely underrated and deserve more credit. They make excellent music without selling out to auto-tune and give their all for every performance. All their dances require extreme concentration and coordination and together with singing, only highly trained and skilled people could pull it off. They are also filled with cute, funny, adorable and charismatic personalities. I love infinite and I love being an inspirit because they notice us and appreciate us! INFINITE AND INSPIRIT FOREVER!
I keep comment how good they are everyone already know how they through till they became a success group.. They already surpass their senior like 2ne1, miss a, mblaq and many more with be mine song%plus infinite raising their name not with their company listed in big-3 company.. Their senior in their company also not well-know.. They really success with their own effort! Good job infinite.. You guys are daebak! Throw heart!
These guys work so hard and have proven they have what it takes to conquer the world. Though not perfect yet, they are one of the fastest growing groups. Their potential is Infinite.
The Chaser really won then international recognition. Billboard chose them as the top k-pop act of 2012.
V 26 Comments
47
Sistar
Sistar is the best in every aspect, no matter in singing or dancing! They all tried their very best, no only Hyo Rin, but also others, please try to pay more attention on duo come from small company.
SISTAR isn't huge international but the girls are HUGE in KOREA... They are the next BIG THING. Vocals is found in here; well duh they have Hyorin #1 Female Vocalist and Soyou has the Lead Vocalist. Soyou beat out numerous main vocalist in other groups by being #8 Female Best Vocals. Dasom is pretty decent and her soft vocals is grately appreciative in the group. Bora this girl; teach her something and she ace it.. She also helps in harmonizing

Dancing - SISTAR way of learning the choreography. Bora learns it 1st and then teach it to the group. Another thing about these girls; they sure know how to rock in them heels. Imagine when you give them flats; the floor would turn upside down.

SISTAR also does their own thang and they don't follow the crowd if you listen to their music. They change concepts and aren't afraid of critismn. I personally like their R&B work "I DON'T NEED A WEAK MAN" "LEAD ME" "MA BOY" "CHRONOS SWORD"...

TEAMWORK - I haven't seen these girls do ...more
Sistar is the best girl group because they have Hyorin that is said to be a Korean Beyonce, Bora, Soyu and Dasom with nice shooting skills specially in archery. :"D They are also sporty. :D GO SISTAR!
Great bodies and crazy vocals
V 6 Comments
48
Park Jung Min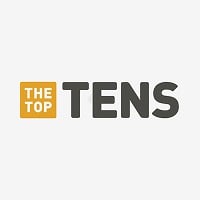 Always giving his best in whatever he do. We can feel his sincerity in all his works. He has a unique voice that touch peoples' heart. And because of his versatile vocal, he can perform different genres of songs. Park Jung Min has so much hidden potential, unleashing bit by bit.
Park Jung Min is so talented as an artist and so friendly as an idol. He is not only a singer, he is an actor, and soon he'll be a song writer. He has so much potential that's being unleashed day after day. His songs are addictive and carries deep messages. Jung Min, we love you a lot.
I love Park Jung Min, his vocal is so deep, so mellow. Jung Min sings with passion. His songs carry deep messages and Jung Min never fails to surprise us with his glamour. Love Park Jung Min and love his music.
Love you lo... T oppa
V 10 Comments
49
4Minute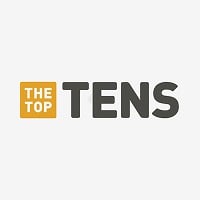 4Minute is a five-member South Korean girl group formed in 2009 by Cube Entertainment with music singles and albums released primarily in South Korea and Japan.
I know that not everyone will agree with me, but for me 4minute is the best k-pop group. We have Huyna, Gayoon, Jiyoon, Sohyun and Jihyun. They may not have the best vocel, even though I think Gayoon and Jiyoon are more than just pretty good. I absolutly love Hyuna rap, when she is not doing an annoying voice like in hot issue, I like her rap in Muzik, Huh and some more. And for Jihyun and Sohyun besides the fact that they are absolutely beautiful, there is something about them that make the group together, they are not the best singers but without them the group wouldn't be 4minute.

4minute is a group you can relate to, they are funny, genuine, sexy, cute. They have everything. And they may not have an acting career but for me they are the best.
4 Minute has unique upbeat music. Awesome dancing that gets you moving. 5 gorgeous ladies are in the band 4 Minute. Their dancing is very hot and sexy.
4minute is special. They have different concept from another girlband. And personal of 4minute have somethign unique.
V 3 Comments
50
Park Shin-hye
I love everything about her.she's fairy pretty.multi talented.i hope she will go to international, she have a good personality as famous actress, and in real life.
I love Park shin hye! She has such a gentle voice and it makes me smile whenever I hear her sing!
I heard her first sing watching You're beautiful and I immediately fell in love with her! She's so awesome!
I have watched all your film and you are pretty fighting
V 4 Comments
51
Block B
Block B are the really deal. They have so much talent! Real musicians with charisma and the personality to back it up. They have a special connection with their fans too. Their potential is unbelievable. They are trying their hardest and people really just need to give them a chance.
They aren't fake. Enough said.
They're musicians, they made their own song
V 2 Comments
52
Kim Tae-yeon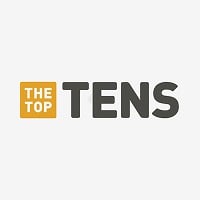 She has a beautiful voice and adorable
Her voice so sweet and she is cute.So I like her.I love you Taeyeon.;-)
I like her because of her dorky attitude and their love team as TaeNy! Taeyeon Fighting!
V 1 Comment
53
Lee Teuk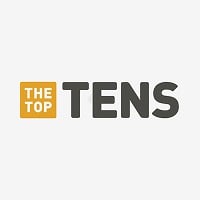 Park Jeong-su, better known by his stage name Leeteuk, is a South Korean singer-songwriter and actor.
54
Rain
Bi Rain was my entrance into k-pop. Offstage, he's got a surprisingly cute personality, but once onstage, he turns into a sexy, powerful singer and dancer. Bi Rain is definitely someone you must watch out for!
Did you see the rain's m/v love song, come-on I am kind of little straight forward guy but once I saw that m/v video it keeps me in watching at the end with my girl friend...so, in short what I am trying to say is he is good and much much better than other kpop artist and deserved to be in top 10...
55
Jessica Jung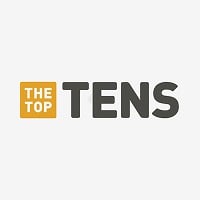 Jessica Sooyoun Jung was born on April 18, 1989. Known professionally as Jessica, she is an American singer, actress, and businesswoman currently based in South Korea. She is a former member of South Korean girl group Girls' Generation. In 2014, she established her apparel fashion brand, Blanc & Eclare. ...read more.
UNNIE! Your very good at singing, dancing, acting, and you also have hidden talents that's very unique. Your the B-E-S-T! SARANGHAE. DAEBAEK. FIGHTING. HUWAITING
56
Jung Yong-hwa
Jung yong hwa is 1 of my favorite actor or singer in korea, saranghae oppa, fighting fighting
V 2 Comments
57
Kim Kyu Jong
Kim Kyu Jong has the sweetest voice I've ever heard. It's smooth and good in the ears. He also improved his dancing skill. He's good at acting too... Kyu Jong-ah Fighting!
Very very beautiful... I love you kyu jung... I hope to be successful in life... Fighting...
V 2 Comments
58 Shin Min Ah
59 Yoochun
60 Lee Sunkyu
PSearch List
Recommended Lists
Related Lists

Top Ten Pop Female Artists from 2012-2015

Best Pop Artists of 2012

Music Artists You'd Like to Perform at the 2012 London Olympics Opening Ceremonies
Best Pop Artists of 2014
List Stats
21,000 votes
125 listings
6 years, 46 days old

Top Remixes (27)

1. Teen Top
2. EXO
3. BEAST
melany23

1. Super Junior
2. Shinee
3. TVXQ
niel

1. Super Junior
2. SNSD
3. Lee Donghae
yoonhae4ever
View All 27
Posts
Error Reporting
See a factual error in these listings? Report it
here
.