Super Junior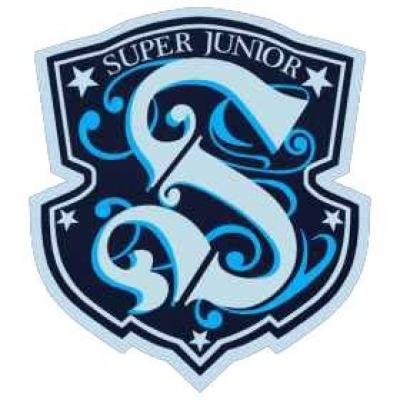 Uploaded by DynastiNoble
Info
Super Junior is a South Korean boy band. Formed in 2005 by producer Lee Soo-man of S.M. Entertainment, the group comprised a total of thirteen members at its peak.
Comments
Top
Popular
Newest
With 15 family members they can actually do anything in the industry. They can sing, dance, MC, Act, do a musical, do variety shows, they choreograph their dance, compose their own song, they're funny, handsome, they care about their fans (where can you find idols that give their fans ice creams? Or coffee? They even tell us to sleep/rest while they're still not performing! ), they show to ELF and to the rest of the world that they are Humans, makes mistakes and have feelings just like everyone else, they are not afraid to show their feelings and they are very talented indeed! SUPER JUNIOR IS THE LAST MAN STANDING!
Do I even need to begin?

To you, Super Junior may mean nothing, but to me, they meant the world. As cheesy as it may sound, I can really say that the love I have for them is completely indescribable and real.

They are not only a bunch of singers. They are much more than that. They make me realize that being a celebrity is not all that great because of the pain and hard work they need to go through to reach the spot where they are now.

SUPER JUNIOR IS NOT AN IDOL GROUP, THEY ARE LEGENDS. BECAUSE THEY ARE, THE LAST MAN STANDING!
Super Junior is de best! They got talent... They is awesome and they is so WORK HARD! They is really king of kPOP
The Last Man Standing
Please dun bashing here.. We just support our love the idols and we no said BB is suck because they is diff STYLE
There is no need to say other words. Super Junior are the only one can get this award. "Sorry Sorry""Mr Simple" "BOnamana", how can you refuse these? There is no doubt that SUPER JUNIOR is the kong of K-POP! LeeTuek, HeeChul, HanGeng, KangIn, Yesung, ShinDong, SungMin, EunHyuk, DongHae, SiWon, RyeoWook, KiBum, and my KyuHyun! BEST SUPER JUNIOR, the last men standing! (BB is catching up, ELF fighting! )ELF from China
This is the best group in the world. They can sing, dance, rap, act... They're is nothing they can't do! They worked so hard to get where they are now. They've been around for a while and have already made six albums. This is something difficult for idols to do. I love them. They act like brothers and are practically family. Even if all 13 of them aren't together now, they are still they're sweet and caring selves. They really are outstanding. From their debut to their Breakout album "Sorry Sorry" until now, they have gained fans from all over the world. SUPER JUNIOR IS NUMBER ONE!
There is no need to say other words. Super Junior are the only one who can gain this award. Super Junior is the best out of the best... They always make us laugh n smile... The are THE LAST MAN STANDING!

Even the world abandoned Super Junior... We ELF will not abandoned them!
Hey. Let me tell you that SUPER JUNIOR is THE BEST KPOP ARTIST OF ALL YEARS not only in 2012... Do you agree with me everyone? They have tried a lot to be famous now... They have spent a lot of tears, health, blood and strength to get those successes today... Everyone, please love SUPER JUNIOR so much so that they don't feel lonely... SUPER JUNIOR fighting )
They are the best band ever, all 15 members are so talented..
Every ELF loves all the 15 members..
They are good at singing, dancing, mcing, and working as a group

Super junior is not just a band they are a real family that will not disband no matter what

Saranghaeyo super junior

Arab emirates ELF
Super Junior is the best... Name the talent? Super Junior have it, singing, dancing, acting, comedian, DJ, composer, host, and making girls fall in love... Super Junior is the only group who can bring the world dance with their hottest moves, HOTTEST members! SUPER JUNIOR FIGHTING!
Why Super Junior is the best? If we all enumerate all their good characteristics, we might have a hard time finishing. But let me make this point. When an ELF sees even a single member on spotlight, they do not see just one member; they see 13 members. That's why no one refers a member w/o saying 'Super Junior member... ". That's how great they are. No matter how long their journey could be, the name SUPER JUNIOR will remain forever.
This group is unique.. They are old but a lot of youngsters still love them because of their youthful attitude and athletic bodies. They also show different sides of them in a lot of variety shows. They are not ashamed to be humiliated in public and they are also not afraid to share some of their secrets. They are multi-talented and they always try to be prank and truthful to the general public. They apologize whenever they are wrong and they appreciate people who recognize them. They are humble, traditional and charismatic. Fighting oppas.
For me I voted super junior because they have it all, also they can do anything. Although they have been through a lot of hardships especially the loss of members like hankyung who oficially left super junior and other members who have to go to do military service also they hide their sadness from us and always show us a smiling and laughing expression. But all their hardwork paid off now their the most famous k-pop boy band in the world. We all know that super junior is a multi-talented group. In my life I always face my hardships strong and ready because of super junior their my motivation and inspiration in my everyday life... No matter what SUPER JUNIOR THE LAST MAN STANDING in my heart forever.
Yes. The only mr. Simple. The coolest boyband in this world. The handsomest oppas in this world. Yeah. SJ! SJ daebak! Gaja mr simple!
I love Super Junior, simply because of their passion! From the beginning, they had been through so many problems, but never once did they intend to give up on their dreams. They always try their best in every performances. Their music are so true to themselves, that's why many people are easily attracted to them. Super Junior ARE the best K-pop Artist! No one can deny that.
Handsome, talented, funny, they have them all! They definitely know how to entertain their audience, bring laughter, have lots of personality and individuality, dance, sing and create amazing music! A great inspiration for those who are fans and a group that new artists should look up to. They are definitely the kings and GODS of Kpop. SUPER JUNIOR THE LAST MAN STANDING!
Super Junior? Professional! Idols on stage, friends off stage. Simply adorable. Not only are they handsome, they all have the heart. Each single member proved to be the best in their own way.
Super Junior has proved again and again that they can electrify the audience while staying true to their own character. They surely deserve to be called the BEST K-Pop group because they not only showed quality talents (because they aren't just singers or dancers), they inspire the audience and share the love all over the world.
Sranghaeyo Super Junior Your songs make me release all my stress you bright up my day all along...
Oppa's you deserve the award...
There's no other Hard-working group than you
They do everything! They even discard the image people have of "idols. " They don't care that they look weird, only that their fans and the audience enjoy what they're doing... They respect all the other artists and have lots of friends...

Personality trumps over looks (they look handsome too! ), because having a great attitude is also an ART.
No words can depict them.. They're just too... the most important is they get what they deserve! I'm so glad to see them holding awards (yeah, there's an s)
No one will be able to beat us&
Cause the strong bonding between SJ n ELF will be able to make up anything!
Chwego Super Junior, the last man standing!
Super Junior.. The King of Kpop. Debuting on November 6, 2005 while singing Twins, they were originally 12. And were called as Super Junior05 up until Kyuhyun's arrival. They gained popularity with their song Miracle and their first ever single, U. They also rocked the stage with Don't Don. But, they really gained immense popularity when they released their third album. Sorry sorry and Super Junior has been the talk of the world. After that, their 4th album was released. Bonamana is also popular and I think up until now. Their 5th album was released the following year. And now, the 6th album was released and at the same time, Kangin's comeback. But, other than singing, they have the skills in dancing, acting, being an MC, being a DJ, composing, sports and other extra curricular activities [ like balance ], creating their own stories [in Super Junior Mini-drama ], modeling, starring in CFs and most of all, my favorite, being funny. That is all for now.
Super Junior Is The Best!
Sapphire Blue Ocean We Love You
Saranghaeyo Oppadeul!
We Will Stay W/U
Super Junior always shows their fans all they've got. They work hard in order to satisfy everyone that loves them and watches them. They have such huge hearts with outpouring love for all those who support them that's why ELFs never get tired of being by their side. Not only that they have good looks and charm but they are also as much talented as everyone else are. But to top it of, I can say that I faor them than any kpop artist... THE LAST MAN STANDING! - mejustgotlucky
SUPER JUNIOR is the best artist! They always give their fan smile, happiness, and take care of fans! The most important is they cry with their fan because of anything, anyone, anywhere! How can you fine a artist who give their life for fan like them? SAPPHIRE WORLD! SUPER JUNIOR THE LAST MAN STANDING!
Related Lists
Best Super Junior Songs
Most Attractive Super Junior Members

Top Ten Super Junior Vocalists
Top Ten Super Junior Dancers