EXO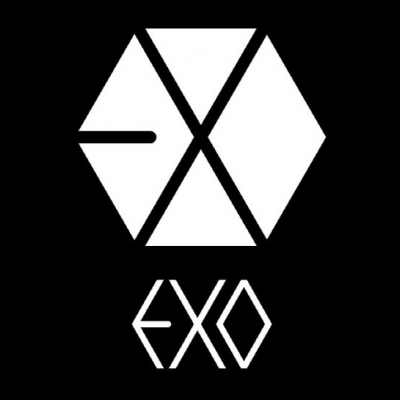 Found on fontmeme.com
Info
Exo is a South Korean-Chinese boy group based in Seoul. Formed by S.M. Entertainment in 2011, the group debuted in 2012 with twelve members separated into two subgroups, EXO-K and EXO-M, performing music in Korean and Mandarin, respectively.
Comments
Top
Popular
Newest
EXO debuted in 2012 among a lot of other rookies bands but they still managed to make a way for themselves. People are quick to state that it's thanks to their label but to be quite honest, from a non-fan point of view, they are really talented and seem to have a lot to show us in the future. They never fail to surprise me every time I (randomly) watch one of their fancam. Some other rookies are cool too, but EXO really gives off that aura that makes you like them even more. One can't only watch an EXO performance without being outstanded by Kai and Lay's dancing perfections, Chen and D. O amazing vocals and I could go on but I don't know well the members yet. But basically they are a full package. I heard that some of them trained for a really short period of time so I thought "Oh no, they can't be good"... Oh boy! I was wrong. Turns out the one who had the least training was the most amazing and steady vocalist out there : Chen. Yes, their label knows how to promote them, ...more
20+ AWARDS IN JUST ONE MINI-ALBUM. I don't think other established groups have done that during their rookie years. This group have so much potential and I can see them dominating the hallyu wave in few years time.

They have a withe great singers with different vocal techniques: Chen (powerful voice), Baekhyun (rusty one), D. O (R&B/soul voice), Luhan (soft yet manly), Suho (sweet and angelic)

The amazing dancers that will surely make your jaw drop: Kai, Sehun, Lay, Xiumin

And Chanyeol is probably the best rapper in SM, and if given a hardcore training, he will be as good as the other established rappers out there.

Of course, Tao and his badass rap and wushu skills. And last but not the least, Kris with his amazing leadership skills.

SM, you better take care of them because they I can see a bright future ahead of them. Just... Be wise and careful at handling them and they will be big in the industry. AND COMEBACK.
EXO is my first real obsession in the Kpop world, I've never been this infatuated with any other group before.
But it's with good reason too.

To go along with those amazing looks, these boys got mad skill! Since watching that very first teaser of KAI dancing to Mind Control I was like, DAMN and fell in love. Then I started watching their radio appearances and realized Chanyeol is like, the best male rapper in SM. And that sexy deep MASCULINE voice, I definitely was not expecting that from such a pretty looking face! And Baekhyun, Chen, and DO honestly have these voices that I really have not heard often in a boy group, esp. DO with his super smooth R&B type BUTTER vocals..

Anyways this is getting long. Just wanna say I love EXO.
Although, it is surprising that they're this high on this list, EXOTICS, this is a huge privilege as some other commenters have said! Thank you fans for voting.
We love you EXO, hwaiting%
Number 1: EXO is not Good. EXO is AWESOME!
Number 2: I don't THINK EXO is AWESOME. I KNOW EXO IS AWESOME!
Number 3: I don't LIKE EXO. I LOVE EXO!

I mean seriously, they've got some serious talent. They can sing, dance, rap, and do anything well! Their album is full of wonderful songs. Each track is beautiful. They are amazing. In my opinion, they are the best! I LOVE THEM! EXO! FIGHTING! You guys are my favorite Kpop Group evah! Woh!
EXO is the Main reason why I'm in Kpop World. They are all amazing. They are really good in singing and dancing. I love them, I really do esp. Luhan Oppa, Xiumin my Baozi (HAHA. ), and Sehun Maknae. :)
D.O. Kyungsoo has a high-pitch voice. Tao is a wushu master. laugh out loud. Chen is like an amazing Chef. Lay has a cute dimple. Kai always looks calm. Suho is small but terrible. :D Kris is tall, he is a result of a perfect combination of Canadian and Chinese. Chen has also a good voice as Kyungsoo. Baekhyun looks like V of BTS. :) Chanyeol is really cute, OMO.
HAHAA. Naega RAVP Imnida. I'm from EXO Planet. :D
EXO is the best boy band that I've ever seen in my life... Before EXO debut, I am a fan of Super Junior..But after they debut, their members' handsomeness and cuteness has gave me an very big attraction although I don't know who were they... Finally, until 2012 December, I immediately fell love with a member in EXO-K named Baekhyun.I also fell love with the song named MAMA, WHAT IS LOVE.. Until now I also will continue love them...
#EXO the best forever!
The best good locking rookie group! They have many fans on this world..
Awesome, amazing, good locking, handsome, and any else! I can't tell what's EXO, because they so good, make we melted when we see them :3, although they're young and rookie, they always be the #BEST! We Are One, We Are EXOtics
Exo is the best rookie! They are very good at dancing! There are 12 of them! They sing well! They dance well! They perform well! They always have two languages that they always sing which is Korean and Chinese! Exo M and Exo K are just the same but exo m promotes in China while exo k promotes in Korea! Even if Exo K is more popular they are still one group! Exo fighting! :D
EXO seriously IS the best though, I was into them the first day I watched one of their videos! There is a member for EVERYTHING! Aegyo, martial arts, linguistics, vocals, dancing... You name it! And I love the fact that no member shines out the rest! They're all so special in their own way- and I MEAN it! With the added fact that they. Are. Really. Talented. Just check out their vocal/singing battle or dance battle at their second appearance on weekly idol!
"We are one"... That's my favorite sentence... Exo is really really good singer and of course they are a good dancer too... SM very smart when they think that they will devide Exo in to 2 small team, and because of that, now they are very very very famous. Now Exo is the best rookie in the year... I love them very much... And... I'm so proud to become Exotic... Exo fighting!
Although they've just debut, but our 6 guys have already shown us their vocal, talent, beauty, cuteness and friendship. I have to say that they're really good at taking away Exotics's breath. If EXO are aliens, so EXOTIC will be the freshest oxygen on Earth! & WE ARE ONE, EXO 5ting!
Exo is really great Idol. They are handsome, friendly, good voice, good dance skill and I love Chanyeol the best
EXO hwaiting!
History will go on!
I love EXO! These very handsome young boys are all very talented in their own way and have a great personality. Chen, D.O. , Luhan, Baekhyun and Sehun have amazing vocals and definitely raise the excitement whenever someone hits those high notes. Lay, Kai, and Xiumin are awesome dancers and really look like they have a passion for it. Chanyeol, Tao, and Kris are awesome rappers, and they have that awesomeness while they are rapping that makes you wanna dance. "Mama Suho" and Kris are great leaders too. Also, ALL of EXO has a great and interesting personality (just like my panda Tao-Tao). Each one seems to know how to attract people/fans just by being themselves. I wish them all the best and I hope their success will continue and I will always support them! Love you, EXO! (but not too much in an obsessive way that it's crazy)
Sincerely, your loyal fan.
EXO IS THE BEST! THE BEST ROOKIE BOY BAND EVER! They song are hip-hop mix with soft jazz together combine. EXO dance move are really good to and the kai and lay are the best dancer (my opinion ) with along the main vocalist baekhyun and Chen my favorite vocalist but there are also more to it and the yet I hope you well support them like I do. Thank You!
Although I love other bands, EXO should be number 1. Why? Because they're all great dancers, their music videos are awesome, their members are all super handsome and great at singing, their songs and artistic displays are creative and I love how the group is organized
Exo is really the best, within 2 years, there are able to show their charms and skills in their songs like wolf and growl. Many of them are truly amazing in no matter what like singing, rapping and dancing. They are also well-known for their awesome variety sense... Even though it has only been 2 years, exo are still one and would continue to do their best... EXO fighting!
EXO is the first rookie group that has a great concept both for the songs and the group. EXO is the first group that I stan. All of their teasers and songs have really deep meanings. It has been 3 months since their debut and they already receive so much love. They deserve every award.
Real talent, handsome looks, extremely adorable and cute, just the best! All the members each have their own specialties and the best thing is that they always support and help each other out. They are a family, not just a team.
EXO Jjang
They are the best rookie band of the year. I love them so much
I love MAMA and Angel :D. They have vocal warm and dance virtuosity
I love their excellent performance
My bias is Oh Se Hun
If you're looking for singing skills, EXO have Baekhyun, D.O., Chen and Xiumin. If you're looking for dancing skills, Kai, Lay and Sehun are best examples. If you're looking for rapping skills, Chanyeol is there. If you're looking for baby face, Luhan doesn't even need to try hard. If you're looking for rich and caring, Suho is there to protect. Tall and sporty? Maybe you're referring to Kris and Tao. Seriously, EXO HAS IT ALL! ALL OF THEM ARE TALENTED! They become famous in just a small period of time because they have their skills and their looks are unhuman and they are extraordinarily gorgeous. The first time I saw their MV, I can really state that they are the best and they have potential in everything.
Exo is really amazing band. There are so many different talents; great rappers, incredible vocals and amazing dancers. All of them are also great persons and they treat their fans very well. Just a brief glance at their songs and music videos and you will hear and see how talented these boys are!
Exo are the best! They got me into kpop with overdose which by the way is an amazing songg like it's perfect from start to end. Their other songs are different from each other and no words can describe how absolutely incredible they are! All the members are going to make you melt no matter how many! If you're new to kpop and want to know exo I suggest you avoid their old stuff as much as possible and try not to get attached to luhan, kris or tao.
EXO is the best rookie group ever! I love their songs and the dances. The have won multiple awards at Award shows. The sing in both Korean and Chinese which makes it awesome. They even sold more than 1 million copies of their album both digital and hard copies in half of a year.
EXO...! You look really cute... I love you so much... I hope you will go round the world to meet many fans worldwide... You are number one... I will forever be the biggest fans of you... I love you BaekHyun. EXO, fighting!
For me, EXO is the best of the best. I found out that this band is very attractive and popular and I love their songs! I was attracted by their unique dance skills and singing. And the members of the band are very handsome and cute and in my opinion, they are one in a billion...
Related Lists

Most Handsome EXO Members

Best EXO Members

Cutest EXO Members
Best Seohyun and EXO Couples