Super Junior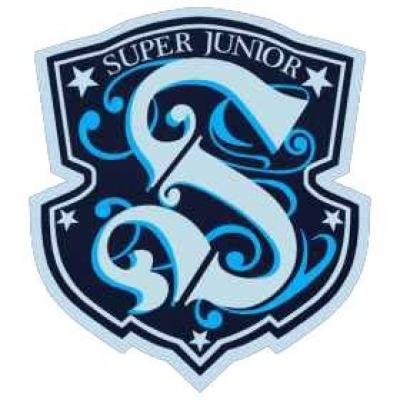 Uploaded by DynastiNoble
Info
Super Junior is a South Korean boy band. Formed in 2005 by producer Lee Soo-man of S.M. Entertainment, the group comprised a total of thirteen members at its peak.
Comments
Top
Popular
Newest
I love SJ because they have a lot of talent.
Leeteuk is the best leader I have ever seen. Come on. How many groups have that many members? Leeteuk has to take care of them like a mother duck (ok he is one) even though they may cause a lot of problems. His dancing skills are also really good!
Heechul is the wildest and craziest member in there and his diva-ness is just too unbearable. Hankyung might have left the group, but he is so talented he got to star in transformers!
Yesung has one of the best voices in SJ and his obsession with turtles is just so cute!
Kangin might have his bad points, but his raccoon eyes and his appa-ness... I really love him for that.
Shindong might not have the best figure in SJ, but his dancing skills are also great and his jokes are funny :D
Sungmin is really talented in martial arts and his aegyo is so cute! I think it is even better than a lot of female idols :3
Eunhyuk's dancing is DAEBAK! I mean he is so natural and hot and sexy ...more
Uhm... What can I say? At first I don't like them... I always told my ELF friends that they are gay but their affection towards one another showed something... Not being gay but being brothers. They are always there for one another. They have always been caring... Not only to their bandmates but also to their fans like me. The always do their famous 90 degrees bow. The always use honorifics... Though the joke sometimes. They are very playful. Every member has his own story.. Like a tale and every tale touched my heart. Kyuhyun, Donghae, and Yesung's tale touched me the most. I can't write here all the things that made me think that they're the best but there is only one thing I'm sure of.
I'll never regret being their Everlasting Friend. I'll never regret buying Albums and wasting money for them because for me... The money does not go o waste like what my parents always say.
I love Super Junior and they will be the only one in my heart FOREVER.
Super Junior is the award winning boyband that has been taking the world by storm with their wonderful singing, dancing and acting/musical talent. Though they are leading K-pop wave, they can sing in Korean, Japanese, Chinese and English and their fan base reach global proportions making them truly international stars. Apart from their Super Shows World Tours, Super Junior also performed in SM Town concerts in LA, New York, Japan, Paris and it will be their honor to grace the world stage at the London Games! And it will without a doubt thrill the human race.
Super Junior is one of the most know K-Pop group in Asia.
Song like Sorry Sorry, Mr Simple, Bonamana, are the most
Hit songs of this Group.
And reached at least 20 million hits on youtube.
They have different unique members which has good characteristics.
THEY ARE THE LAST MEN STANDING. They are so caring, talented, handsome, and warm-hearted! They make the ELFs smile, and they love everything they do and put a 100% effort at it. They inspire me to keep on moving, no matter how bad it is. The ;east I could to for them, is owe them my life.
There is no band better than Super Junior. And all ELFs can assure and prove you that. Every album released by them instantly hits up charts, nonstop. They were the ones who started my addiction to K-pop. I've seen so many bands before them but nothing can defeat how Super junior changed my life into something new. Everything's perfect. Their movements, vocals, choreography, raps and even their faces. Everything's so appealing and addicting! Not to mention their overflowing talents, not just focusing on dancing and singing, but also on their acting, MCing, modeling, and a lot more! And where can you find a perfectly attached group that doesn't have any awkwardness and really thinks of each other as biological brothers? They have the most perfect relationship with their fans, and gives their best in every single performance as if it were the last, and doesn't think of it as a mere performance, but instead dedicates every single word and movements to their beloved angels, ELFs. Super ...more
Nothing is need to say... Well, They are the BEST. But people know that with only hearing their voices and seeing their choreography. They are famous all over the world, here speaking one ELF from Barcelona, Spain
They are my favorite. I love these guys they always make me PROUD to be an E.L.F. I will always support Super Junior they are the best in my eyes love love love them so much SuJu rocks
I Love Super Junior cause they are talented, sweet, nice, kind, lovely boys and they could sing and dance... They are so handsome and make me melt... I love them form my deepest, deepest, deepest heart and I'm sure ELF love their songs... For me wherever they are performing they performing the best for their fans... And for ELF keep loving them cause this is the right choice... Asia to Europe will love you Super Junior... Please don't make your fans / ELF broken heart... Keep the best and do the best... We are waiting for it...
Super Junior-or! Forever 13 +2 Super Junior your my everything no matter what I will always love you guys forever! Until the end of the world. Elf will never stop loving you. We are here for Super Junior until the end of the world! Everlasting Friends! Fighting! Saranghae Super Junior Elf here Super Junior here! Hangeng we miss you so much please come back. Kibum return please. Kangin we will wait for you come home safely. Heechul miss you heenim... Saranghae oo! SARANGHAE SUPER JUNIOR! SARANGHAE ELF! SUPER JUNIOR NUMBER 1!
Whenever I feel sad I just watch to super junior variety shows. They really make me laugh. I also love their songs and dances.
Honestly there are many kpop boybands I like, even I love underground rock bands, but for me suju is number 1. And I am proud being one of their fans, ELF
I love Super Junior, because I thought that it was a coincidence that I heard the song "Bonamana" during a modeling show. I started liking Super Junior that when I started liking Super Junior, my grades improved. I was really surprised. That was the coincidence and so I thought that only that much would bring me and Super Junior together. I like it a lot because it's really unique and special. It is full of special people and I hope that it will stay united for eternity. Go Super Junior, you're the BEST!
Super Junior is not the best singers but they are close to most fans. They care about the fans. They do not care about their image, they only make the fans happy smile. Not only that, they taught me how to care for others. They are not Idol. With our ELF, they are friends, relatives or the first demolished the barrier between fan and idol. They care about us when we stood in the rain waiting for them. They are concerned about our safety when their show takes place. How many Idol can do that? Until finally, out of love for my family that I would never trade love for SJ grab anything valuable in life.
Super Junior is the best..
ELF is the best..
They need more chance to show the world that they are really the most hard working boy band in the world.
Just give them a chance, they'll show you what hard working means and how beautiful love between them is..
Definitely will be SJ~ They have all the fans all over the world! Not only in Asia country~ They always do their best in all the performance and appreciate all the fans that giving them support! Always with a big smile although they're exhausted~ This really inspire me so much! They never though of giving up when they're in the hard time!
If you're talking about Kpop then it is SUPER JUNIOR.. From east to west. And from north to south.. They will going to be the last group standing in kpop.. Without SJ, then there will be no kpop..
Super Junior was, is, and still will be the reason I love KPop. These guys bring their best on stage. They don't just perform for the sake of money or fame, but they perform because it's what makes them happy! When they perform on stage, I can see that they totally enjoy being together and sharing their talents to the world. Although I don't really understand Korean, whenever I hear their songs, I just instantly feel a connection. Super Junior is also a versatile group. They almost have everything you seek in a group. I mean, they are good in dancing, acting, and they can also sing upbeat songs, ballads, trot, etc. These guys can make you feel as if you've known them for a long time. They always make me want to cheer them on, and in return, I gain strength from them. Seeing them happy brings me happiness and their sadness hurts me a lot. Also, the bond these boys share with each other and ELF is something that cannot be broken, because until the day the world is covered with Pearl ...more
To Super Junior : just one word : awesome.
They are the best Kpop Band ever! People in the whole world know them even love them!
Attitude and the heart. That's what Super Junior has that makes them unique and lovable. Whatever happens, they never leave their fans. They take care of fans in every way they can. They are real role models.
Everybody knows that super junior is the most famous k-pop group in the whole wide universe... Even if other fandoms says that it's their idol who's the best, deep inside their minds they know that it is super junior who's the best...
This is the song that immortalized Kpop into the non Korean fans out there. Korean wave will not have a big splash outside Korea if the song does not reach our shores. It became a trend to all admitted Kpop supporters or not. It was like the national anthem of Kpop. No one would dare to resist the Super Junior charm through that song. The legend speaks for itself. You can put Gee into the most watched in Youtube but Sorry Sorry and Super Junior did not only make us listen but they also stole our hearts. They hooked us line and sinked. No one in the Kpop world would meet that standard.
BECAUSE THEY ARE BEST! HALLYU IS GLOBAL PHENOMENON TODAY BECAUSE OF SUJU! NEVER HAS A FANDOM BEEN THIS BIG AND STRONG! SUPER JUNIOR TRULY IS THE KINGS OF OUR GENERATION
SUPER JUNIOR is the best. They always do the best things for us, ELF. I love them very much. They are handsome, cute. They have beautiful voice and dance. They always make us smile and fell comfortable. They are angles from heaven. Our boys, ELF's boys, don't be sick. We always support you. Guys fighting%&% SUPER JUNIOR fighting%&%ELF fighting%&%LOVE you GUYS* moa moa* LOVE YOU, ELF*moa moa* Everlasting Friends + SUPER JUNIOR=LOVE FOREVER%&%THE LAST MAN STANDING!
SUPER JUNIOR IS THE FIRST YOU COULD THINK OF WHEN IT COMES TO THIS :D
I really love SUPER JUNIOR out of all the kpop groups they stand out the most.
Even if their not complete but someday they will be, I'm sure of it :) positively sure.. There's nothing bad you could say to them except those haters & FOR YOU INFORMATION I think SUPER JUNIOR IS WAY BETTER THAN TVXQ AND JYJ.. YEAH I SAID IT.. Jyj left tvxq to form their own group, it could just be a sub group.. But enough of them, LASTLY SUPER JUNIOR IS THE BEST GROUP THERE WAS!
Super Junior is unbeatable. They are undoubtedly the best K-Pop group because they always give their best to make their fans happy. They are passionate in what they do and truly care for their fans. They are unlike other groups who rests on their laurels but instead they continue to polish themselves. Whoever said that K-Pop boy group's life span is only 5 years surely doesn't Super Junior. Forever the King of K-Pop, the last men standing, Super Junior!
Related Lists
Best Super Junior Songs
Most Attractive Super Junior Members

Top Ten Super Junior Vocalists
Top Ten Super Junior Dancers