Best Last Names
GoRazorbacks
The Contenders: Page 22
422
Targaryen
Disgusting things come to mind when I see this name
Game of Thrones sucks
Aegon Targaryen is the greatest name that will ever exist. I could never write a better one, and believe me I have tried.
423
Jacob
I have lots of friends named that and I really like that name
424
Sin
Well... It's certainly rather interesting, and more than a bit both edgy and obscure.
V 1 Comment
426 Denime
427
Kenney
It's got a good ring to it. It's pretty cool.
V 1 Comment
428 Villanueva
430
Drake
The coolest last name out there without a doubt. Everyone loves the last name Drake
432
Eales
Whats your books name I love the last name
Come on this name is just awesome it mysterious and sexy and yet it has a bold definitive factor to it.
I am righting this teenager super book and one of the main characters name is Alexis Eales
V 1 Comment
433
Bastille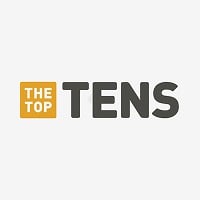 Bastille are an English indie pop band formed in 2010. The group began as a solo project by singer Dan Smith, who later decided to form a band. Beside Smith, the four-piece consists of Chris Wood, Will Farquarson, and Kyle Simmons.
Oh, Bastille! This makes me think of that band, like who sings Pompeii and Bad Blood (no not Taylor Swift) and that No Angels or something.
Its cool and unusual, and even better there is a day for it!
Is sounds really unique and cool!
434 Cardozo
435 Stockwell
436
Kurlander
It's a good name even if it sounds weird to me.
V 1 Comment
437
Houston
This is just a really good last name that sort of tells you that the character is a hero
This Last Name has AWESOMENESS in it. This will be a GREAT Last name for a story
V 1 Comment
438
Davidson
My best friend has the name Davidson. I respect him extremely because he was the only person I have met who was never afraid of being gay. Everywhere I would go, people would berate and insult him, but he stood strong. Today marks the two year anniversary of his death. He was beaten to death in a lynching mob by people who just refused to understand him for who he was.
It is mine and people think I'm cool so it's the best send it up to number 1 please.
439 Olukanni
440 Triplett
PSearch List
Recommended Lists