Best Lead Vocalists of Korean Boybands
The Contenders: Page 3
41
JB - Got7
I love jb. He's so charming and has a great singing voice. Also dances well
Yes
42
Jungkook - BTS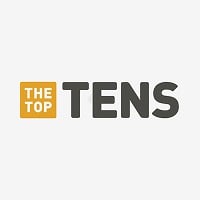 Jeon Jung kook was born in Busan, September 1 1997. His nationality is South Korean. HIs favorite number is 1. He is known as a South Korean idol singer, singer-songwriter, dancer, composer and producer. JK Favorite color is Red, Black, and White. He think express color of Hip Hop is Black and Red. ...read more.
Seriously, he has such a talented voice why isn't he higher up in the list!?
This baby bunny's voice is sent from heaven!
Great voice, so cute boy!
43
Baekhyun - EXO
An amazing vocalist, he might not be the best but he surely is someone with a great vocal technique and a beautiful and emotional voice!
He is certainly not the best Kpop vocalist...but he has a large range and great technique. His voice is also very beautiful:) He deserves to at least be top 15 or 20...
44 Baekho - NU'EST
45 Lee Joon - MBLAQ
46
Taeil - Block B
Taeil has a super wide range and a mega powerful voice, along with a powerful falsetto which isn't easy. His control of notes is extremely well done and he can even scat sing! He doesn't get a lot of recognition but he should! Plus he's absolutely adorable lol
How can a list of best lead vocal/main vocal be missing this guy! I mean has anyone ever heard him sing? Probably one of the best Main Vocals out there, and I'm not saying this because I'm bias.
Taeil is so underrated. Gorgeous voice, gives a person goose bumps.
Because he is really good singer
V 1 Comment
47
Jimin - BTS
My bias <3 love him from all my heart! Better than any other kpop singers
48
Taecyeon - 2PM
He's a good rapper and a good dancer. He is also manly and attractive. Their dances are unique and rhythmic with the songs. Their songs become better with his rap.
V 1 Comment
49
Jeongmin - Boyfriend
Jeongmin oppa has a special voice that make me feel comfortable. When I hear his voice my stress will dissapear and feel relax. His voice will cheer me up when I feel sad. He is a great singer in my heart.
He voice was so nice to hear.. He sang the song beautifully.. He such a great singer.
I think Donghyun is better than him. I can't accept why he is the top vocalist in Boyfriend
50
Sungmin - Super Junior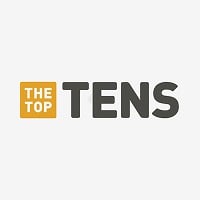 V 3 Comments
51
Jinyoung - B1A4
JIN YOUNG HAS POSSESS A GOOD VOICE. HE IS NOT ONLY A GOOD SINGER BUT ALSO A GOOD LEADER. HE IS A PERFECT PERSON FROM SIDE BY SIDE. FOR EG BY SINGING, SONG WRITING, ACTING, PLAYING GUITAR, DANCING, COOKING, SPORTS AND SO ON... ?
I LOVE HIM VERY MUCH AND I ADORABLE HIM.
HE IS THE BIGGEST PRESENT FROM THE WORLD FOR ME.
JIN YOUNG IS POSSESS A GOOD VOICE. HE IS NOT ONLY THE BEST SINGER BUT ALSO THE BEST LEADER. I LOVE HIM VERY MUCH. HE IS A PERFECT PERSON FROM SIDE BY SIDE. FOR EG BY SINGING, SONG WRITING, ACTING, SPORT, PLAYING GUITAR, COOKING AND SO ON.
HE IS THE BIGGEST PRESENT FROM THE WORLD FOR ME.
Jinyoung has a great voice and I like it. His singing skills is not as good as sandeul's but I find his voice unique.
V 1 Comment
52
Donghae - Super Junior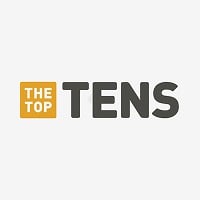 V 2 Comments
53
Hyunseong - Boyfriend
Clear, loud, stable voice with emotional singing. If he sing more ballad song, people could see his capabilities in singing. So underrated.
If a singer is underrated than it is Boyfriend Shim Hyunseong he haves a amazing soft and stabil voice. he sings every high note just perfect and he is also one of the best dancer in the Group and if his entertainment would give him more recognisation he would totally slay the industie. he is only so underrated because starship is focused on sistar
I'm already enthusiastic to him when first time I heard his voice..one of my favourite song that sang by him and his members is Janus.. Feel surprised when he reached the note for this song.
Donghyun(my bias) also the best! I LOVE BOYFRIEND! YOU GUYS ARE AWESOME
54
Kim Hyung-jun - SS501
His voice is always making me cry.. I love his voice
V 1 Comment
55
T.O.P. - Big Bang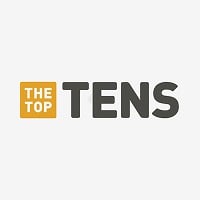 Choi Seung-hyun, better known by his stage name T.O.P, is a South Korean rapper, singer-songwriter and actor.
His rapping and singing is amazing. His voice is absolutely fabulous. :-)
56
Niel - Teen top
An amazing singing voice. His singing makes you feel good!
He has a lovely and beautiful voice. And those lips are perfection.. ❤
57
Jo Kwon - 2AM
JoKwon is one of the best vocalists out there, he can reach to a really high note and never strain his voice. His vocal prowess entices me! As well as how he can show emotions through it that can affect you too. He should be in top 10
58
Choi Siwon - Super Junior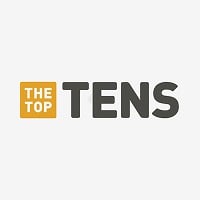 I have an eragasm every time I listen to this man sing! I don't like how people talk trash about him at all! He doesn't deserve that crap! He is worth much more!
Miss universe of 2015 is your fan fighting oppa
59
Baekhyun - EXO-K
No, he's not the best in KPOP, not yet. The best technique holder in KPOP is Super Junior Kyuhyun. But Baekhyun has been showing a huge improvement in his live singing compared to debut era, he strained a lot when he sing back then, but I see his recent performance and notice that he strained less, his voice also stable and his lower notes has more support. I know him and Chen has a bigger range of notes compared to DO and Luhan (red: Mirotic @ MAMA award. His voice is light too. Just like what I've said, he's not the best, but he showed the best improvement. I'm sure in 2 or 3 years he'll be as great as Kyuhyun or Yesung.
Powerful voice also like Super Junior's Yesung. But still, Yesung is the best! No offense EXO Lovers especially Baekhyun Lovers.
His voice it's really really amazing
Baekhyun vocal is very nice
V 18 Comments
60
TaeWoon - SPEED
You're the best rapper in Korean
PSearch List
Recommended Lists
Related Lists

Korean Boybands With the Best Choreography

Greatest Lead Vocalists In Rock Bands

Top 10 Grunge Lead Vocalists

Top 10 Extreme Metal Lead Vocalists / Guitarists

Greatest Drummers Who Are More Talented Than Their Lead Vocalists
List Stats
6,000 votes
64 listings
5 years, 344 days old

Top Remixes (8)

1. Kyuhyun - Super Junior
2. Ryeowook - Super Junior
3. Ken - VIXX

Frostbloom

1. Yesung - Super Junior
2. Jonghun - Shinee
3. G.O - MBLAQ

KSTARLOVERS

1. Luhan - Exo M
2. Daehyun - B.A.P
3. Baekhyun - EXO-K

missri
View All 8
Posts
Error Reporting
See a factual error in these listings? Report it
here
.