Best Leaders of K-POP Groups
mejustgotlucky
Choose your favorite leader from your favorite kpop group. Let's see who's gets the most love.
The Contenders: Page 3
41
Park Gyuri - KARA
Our divine Leader who backs up her girls, watches out for them esp the Maknae Baby JiYoung (Giant Baby Jing) and never forgets to praise themselves (Herself esp) with a funny personality and her amusing Goddess style.
Goddess! Beautiful, smart and have a great voice :D

The leader with warm heart and full of charismatic..
V 3 Comments
42
JB ~ GOT7
Jb is the best leader. He can be strict at times but he cares for his members
He is so strict and he cares a lot about got7 but he is funny and beautiful
JB is the best and I will love you forever
JB once cried to 2PM's Nichkun because he felt like he was lacking as leader. GOT7 had just reached their 2nd year as a group then and he could feel that his members were feeling depressed and homesick. After that day, the group has only reached newer heights and their friendship is goals, for lack of a better word. The group's bond is unique. They're not than just friends. They're family.

JB doesn't just give his support. He helps them. He sweats beside them. He encourages them. I remember when Jackson was getting a lot of hate, JB had said that he looks at Jackson and wishes he can do his China schedules for him. If that not the definition of a leader then I don't know what is.
V 12 Comments
43
N ~ Vixx
His sincerity towards his members and his Starlights is amazing. He raised VIXX well. I can see how much he loves his members right from the start.
He's sincerely one of the best leaders! He will do everything for Starlights and takes good care of his members.
N's love for all the members really shows and he always pulls forward each member to let them shine.
I love n he is the best leader in all the leaders of other groups he is so wise.and vixx is my best group
V 16 Comments
44
Chorong ~ APink
I thing Chorong is responsible leader and also she has unique voice, pretty and cute.
I think Chorong is a very kind leader because she very responsible to her group
I think she is very good leader and very kind leader
She always showed a different side and it was very interesting.
U are the best leader...
V 11 Comments
45
Ji Hyun ~ 4Minute
She may not be that outspoken but everyone knows that she's the one that deals with any conflict and has encouraged them all to become as close as they are with each other. Being a leader is not about popularity...
UNNIE! I love Ji Hyun so much! She had been surprisingly mature in the team and guide 4minute to success! She touches my deep heart!
46
CAP ~ Teen Top
His voice is like the voice of "Eminem"... Looks like that of taylor lautner... And he can actually lead those "little boys" that is far away with his age and attitude...
CAP is the most awesome leader that I've ever know his takes care of the young ones and nose what to do when they are in trouble or when one of the members gets into a fight he'll stop it and handle on wats going on between them. And thts why I vote for CAP to be the number 1 leader
CAP rocks, he will be the best leader to me forever. His rap is awesome.
CAP he's just extraordinary!
V 4 Comments
47
$.Coups ~ Seventeen
He does so much to make sure the other members are healthy and happy and he always goes out of the way to make sure they are taking care of themselves. He never forgets to thank them for believing in him even though he feels like he's not a good leader. And whenever they have to do something where they could get hurt he always volunteers because he would rather get hurt himself than risk anyone else.
I love Seventeen! Seongcheol is great leader. He handle his member easily. The members also respect him
48
Shownu ~ Monsta X
It's a good leader
LOVE Monsta X
Shownu deserves to be top 10!
Shownu is the most selfless leader ever. Plus he is just so adorable.
He genuinely seems warm and considerate
He is my bias
49
D.O. ~ EXO
He's very cute and handsome and kind sometimes because I see the videos that chanyeol was messing with sehun and do but who curse he can be a good leader I vote for him and support exo as a exo l fan
D. O he is very cute, handsome and he always cook for his member
My I'm JEA BUM or JB is the best leader I have ever seen in my life SARANGHEA JB and FIGHTING I will love you forever
Exo leader is not D.o is suho
V 2 Comments
50
B.I ~ Ikon
He has the greatest leadership I've ever seen. He composes for his group, choreographs all their dances, writes lyrics, masters all the things himself first and then teaches it to others. He has the sincerity to succeed for his members. He takes care and deeply worries for all of them. The way he sacrifices his own sleep energy and nerves is the best one you could ask for a boy group leader. Go B.I!
I like B. I very very much in the world
B. I is best Fighting!
For me hanbin is the best leader because he's doing anything for his group and he composes songs for the group and choreograph the dances. He will not sleep untill they master the dance and in the interview what the recent song you listened to and he answered the song that they're making and still in progress. He has it all...if your talking about leadership. Strict and focused when it comes to work but inside he's a sweet potato that you just want to hug
V 22 Comments
51
Dara ~ 2NE1
She is very cute, charming and lovely person I've ever met before. I'm fell in love with her.
V 1 Comment
52
Yesung ~ Super Junior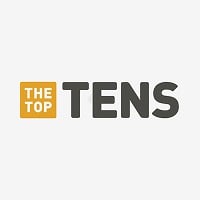 Kim Jong-hoon better known by his stage name Yesung, is a South Korean singer and actor. He is a member of the South Korean boy band Super Junior and its subgroups Super Junior-K.R.Y., Super Junior-H and S.M. The Ballad.
53
Yoo Ara ~ Hello Venus
HELLO VENUS JJANG! Yooara is pretty. She also has a beautiful voice! I love hello venus
V 2 Comments
54
Max Changmin ~ TVXQ
Changmin you r so cute
I love you oppa forever
55 Yoon Bora ~ Sistar
56
Kai ~ Exo-K
I love him more than my life please vote for him. He is not leader but like a leader beacause he is always in center
Me ttoo I vote for D.o and kai
57
Jessica ~ Girls Generation
Go ice princess I love you so much
I like her very very much in the world
V 1 Comment
58 Rome ~ C-Clown
59
Youngjun ~ Led Apple
He takes care of everyone, it is calm and quiet (even if he knows fun). This is in addition a great musician (he mastered all types of guitars and piano), not to mention he is a composer and musical arranger. It is also incredibly sexy!
60
Irene ~ Red Velvet
With her great visuals, stunning dance moves, excellent rapping, and good voice, Irene is a great leader
Our nervous yet elegant group red velvet leader irene...
Irene has trot voice and visuality
PSearch List
Recommended Lists
Related Lists

Best K-Pop Groups of All-Time
Top Ten Most Improved K-Pop Groups In 2013
Best K-pop Girl Groups of 2011
Best Indonesian Female Pop Groups
List Stats
22,000 votes
80 listings
6 years, 40 days old

Top Remixes (24)

1. Lee Teuk ~ Super Junior
2. CL ~ 2NE1
3. Kahi ~ After School
mejustgotlucky

1. Lee Teuk ~ Super Junior
2. Taeyeon ~ Girls' Generation
3. Taecyeon ~ 2PM
ss98

1. Lee Teuk ~ Super Junior
2. Onew ~ SHINee
3. Suho ~ Exo
titania07
View All 24
Posts
Error Reporting
See a factual error in these listings? Report it
here
.