YunHo ~ TVXQ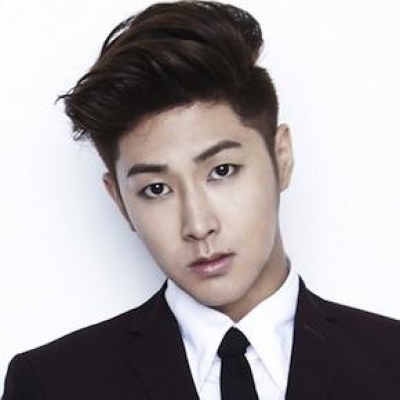 Uploaded by TaeBooty
Info
Jung Yun-ho, also known by his stage name U-Know Yunho or simply U-Know, is a South Korean singer, actor, and a member of the pop duo TVXQ.
Comments
Top
Popular
Newest
Yunho isn't just ambassador to the media which is pretty much where expectations of group leaders end. He wasn't appointed leader because of age, popularity or good looks. He is humble and resilient. He is respected by his member (s); he truly keeps the group in line & handles their problems as much as he is capable. Where other idol leaders worry about getting camera time or rest in-between, Yunho is busy relieving some of the burdens off of managers and staff. He may be clumsy & aloof sometimes, but he is excellent at reading people & situations. This inbred skill has come in handy throughout the years when he has stepped in as a crisis negotiator between friends or other celebrities.
Because he is the leader of DBSK, the group has broken world records in terms of fans and sold thousands of copies of records, also has managed to overcome the departure of 3 of its original members and follow like TVXQ renewed... Has kept the band stand to show everyone that Cassiopeia and TVXQ's not over... Besides being a great singer, dancer and always leaves everything on stage... And obviously a very sexy
Yunho is leader by nature, he give his everything to his group and make sure that he give them the best ever, he always put them before himself, he is so loyal and so kind, he is a very hard worker, he bring TVXQ to the best position anyone could dream about, he make TVXQ the most famous group in whole Asia and not just Asia he is very popular around the world by his great leadership, everyone respect and love him, and he respect and love all his fans, he is very loyal to his fans also and make the best to them, he is simply the great leader of the legend group DONG BANG SHIN KI, we his fans trust him so much and respect him eith all our heart...
ALWAYS KEEP THE FAITH...
He is a talented and strong leader that always strives to do his best and never complains or sheds a tear no matter how hard to protect his band members and his fans. He is truly a great leader
Leader Jung Yunho is the greatest leader ever. He always take a good care to others members. He can sing, dance, rap, act and many more. He is the leader of kpop idol. No wonder DBSK is the king of kpop. Cassiopeia always with you. Yunho from DBSK is the best leader.
He is so handsome, so sexy, so cute, so kind, so hot and his dance is the greatest thing ever, he is the best dancer you can ever seen on stage, he is a great leader to his group, and he is simply the leader of the legend group TVXQ, the best group of the best..
Always keep the faith our best leader U-know I love you and Fighting.
I believe in you, you can do all the thing that you want you can trust in your fans and me, and all people that love you, fight for other ten years
He is a leader of a legend group. Started 2003 and still on top. That claims a strong leader. They have gone through a lot and toured over the world. Still performing the best and still he is humble and honest, loving and sharing. A big heart will stay loving.
How is Yunho only #6?! I won't name names but some of these rankings are ridiculous! Just because a member has the title of leader it doesn't make them a true leader. And Yunho is a example of a TRUE leader not just one that fakes it.
He is the leader of the best Korean group that has EVER been made and will ever be made. What more is there to say?
He never show us his tears and always do the best for cassiopeia. And the most important thing, when dbsk got their award, he never forget to thank us. He never forget to pray right before the concert started
Yunho is the best of the best leader. He show kindness not only to his members but also to people surround him. He shows his humbleness whenever he goes on variety shows or in real life. Cassiopeia will keep on waiting for DB5K and support the five no matter what. Yunho appa hwating!
Although others think that Leeteuk is best leader, but for me not to bashing anyone but Yunho is best leader... He can endure the TVXQ's problems nowadays with success and keep TVXQ like before.. It's really hard from 5 to 2.. Can you feel that?

Many bashed him bout the split but he take that alone even Changmin told him" can you lend your problems to other"? Ah Yunho.. We know that you're the best leader..

Fighting oppa! Cassiopeia are and always support 5 members of TVXQ! We waiting for you
How he isn't in first. Really, he lead the most famous kpop group ever, and then he chose stay with that name till the end, and even if he's the only one in the group, he would still carry the TVXQ name.. WHAT IS BETTER LEADERSHIP THAN THAT?
Yunho oppa, I love you. You are the best leader, you are no1
He is very important to CASS, indispensable for DB5K
Leader of K-pop is U-know Yunho of DBSK, Jung Yunho of Cassiopeia
Always keep the faith and Hope to the end.
Yunho has a very sweet voice! Wow every time I see tvxq I always wanted 2 see the way he dance... The way he sing... The way he style... He so fashionista! Maybe it because he was a ikon style!
U-Know Yunho is synonymous with being Leader of DBSK/TVXQ. Being #6 on this list below some of the other contenders makes this list very biased towards the modern-day popularity of the leaders and not their actual leadership skills.
He is the leader of the best boyband ever, DB5K. Even now just the two of them who carry on TVXQ name, still for me he always be the 5 of TVXQ's leader. Cassiopeia & DB5K always keep the faith
He's just wonderful, he has an old head on young shoulders... He is just perfect and lovely
Yunho shows great leadership since the group's debut in 2004 and he takes very good care of his members, Jaejoong, Changmin, Junsu, and Yochun. The lawsuit doesn't affect his love he have for his members. Not to mention he's very caring towards the staff members and the dancers too. TVXQ5 forever... AKTF.
He not only is caring to his group members, he's also very caring and gives much advice to other groups like exo and many others (even from other companies.
He's the best, he got a lot of charisma, he's a excelent dancer and singer... He's handsome and a great singer and rapper... He got a lot of characteristics to be the best leader
Go Yunho, go Yunho you is the best leader, I'll vote for you
Yunho is the best leader of k-pop groups
HE IS THE BEST LEADER! NOT JUST LOOKS, BUT EXTREMELY TALENTED, AND THE BEST DANCER! HE ALSO BROUGHT THE LEGENDARY GROUP OF TVXQ FROM Korea TO ALL OVER THE Asia!