Best Lesser Known Nu-Metal bands
The Top Ten
1
Deftones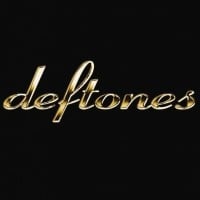 Deftones are an American alternative metal band from Sacramento, California. The band, which was founded in 1988, consists of Chino Moreno, Stephen Carpenter, Frank Delgado, Abe Cunningham and Sergio Vega. They have released a total of 8 studio albums. Some of their most popular songs are Change (in ...read more.
Awesome just Pure epicness. There was also this one band they kind of sounded like an electronic(like a staticX type) version of Mushroomhead and it was the song Adam was listening to at the beginning of Saw. I think they were called Stürm?
This band is way better than all the others on the list. Apart from Mudvayne, Taproot, Adema, Soulfly, Korn and Linea 77, all of the others are posers
Deftones are an amazing band. Engine No. 9 and My Own Summer (Shove It) are some of the bet Nu metal songs to ever be created.
They definitely deserve more attention...even though I don't even like nu metal
2
Mudvayne

Mudvayne was an American heavy metal band from Peoria, Illinois formed in 1996. Originally from Bloomington, Illinois, they are known for their sonic experimentation, innovative album art, face and body paint, masks and uniforms.
Seriously I loved them from the 1st moment I have hear'd them they got awesome songs you must listen to
Dig, Death Blooms, Forgot To Remember, Happy, Nothing To Gein, Determind, Not Falling
3
Soulfly

Soulfly is an American heavy metal band formed in 1997 and based in Phoenix, Arizona. The original lyrical content revolved around spirituality, political and religious themes, with later albums encompassing other themes including war, violence, aggression, slavery, hatred and anger. Soulfly is led ...read more.
This band is left behind! Hear jumpdaf***up featuring Corey Taylor or any amazing song they have done and you will know that this band is one of the most underrated nu-metal bands. but they are currently Groove Metal & Death Metal.
This band is so underrated and less known hear their early stuff nu-metal stuff they are currently groove metal and death metal
4
Dope

I was introduced to them when I heard Debonaire when I heard it on Fast and Furious and instantly fell in love with it. Since when are Slipknot, Korn and Godsmacked considered lesser known nu-metal bands? They are some of my favorite bands
Dope are better than 90% of nu metal out there honestly.
Hear die Mf die or my funeral or Debonaire
5
Drowning Pool

Drowning Pool is an American Alternative Metal band formed in Dallas, Texas in 1996. The band was named after the film The Drowning Pool.
Their first album sinner was one of the best nu-metal albums!
This album by vocals of dave williams made this band one of the best band in nu-metal history I feel sad that Dave Williams has died : (
These guys are the best
They aren't really Nu-Metal
6
Static-X

Static-X formed in Los Angeles in 1994. The band had many lineup changes, but the main vocalist and guitarist throughout has been frontman Wayne Static. Other well-known members of Static-X include Tony Campos (bassist), Ken Jay (drummer), and Koichi Fukuda (guitarist). The final lineup of Static-X ...read more.
Hear cold, The Only, Skinnyman... And you will know that Wayne static is a genius vocalist and static-X are very underrated - less known band..
7
Taproot

Taproot is a four-piece nu metal band from Ann Arbor, Michigan. They are most known for their hit single "Poem", as well as a number of other singles from 2000 to the present.
Just listen to there debut album
8
Adema

Adema is a nu metal band from Bakersfield, California. The band formed in 2000 with members lead vocalist Mark Chavez, vocalist/guitarist Tim Fluckey, guitarist Mike Ransom, bassist Dave DeRoo, and drummer Kris Kohls.
9 Crossbreed
10
Motograter
motograter is a great band, I love their music
The Contenders
11
Dry Cell

Dry Cell was an American alternative metal band formed in 1998 in California known in earlier stages of the band as Impúr.
12
Mushroomhead

Mushroomhead is an American nu metal band from Cleveland, Ohio. Formed in 1993 in the Cleveland Warehouse District, the band is known for their avant-garde sound which includes influence from heavy metal, art rock and electro-industrial and their imagery which features masks and costumes as well as ...read more.
Hear Soiltare Unraveling, Sun Doesn, t Rise and you will know that this band is one of the most underrated nu-metal bands
13
Ill Nino

Ill Niño is an American heavy metal band formed in New Jersey in 1998. The group currently consists of lead vocalist Cristian Machado, drummer Dave Chavarri, bassist Lazaro "Laz" Pina, lead guitarist Ahrue Luster, guitarist Diego Verduzco, and percussionist Oscar Santiago.
Hear liar, How can I live
14
Linea 77
Deftones aren't even a nu metal band and why is stupid Slipknot and korn on this list?
So underrated, listen to Headtide, Meat, Charron, Ketchup Suicide, Fantasma and Touch
15
Coal Chamber

Coal Chamber was formed in Los Angeles, CA, in 1993. The current members of Coal Chamber are Dez Fafara (Vocals), Nadja Peulen (Bass), Meegs Rascón (Guitar), and Mike Cox (Drums). Former members of the band include Rayna Foss, Chela Rhea Harper, and John Thor. Coal Chamber is typically known being ...read more.
One of my favourite bands, ever. His vocals were/are so unique and they are just pure aggression. Can't understand why these are not in the top 10 at least.
Don't understand why nobody likes this band.
16 Orgy
17
Staind

Staind was a Alternative Metal band formed in Springfield, Massachusetts in 1995. ...read more.
18
Slipknot

Slipknot is an American Heavy/Nu-Metal band formed in 1995 from Iowa. The band is best known as one of the pioneers of the New Wave of American Alternative Metal during the late 1990s - 2000s and are distinguishable by the band's clothing choices, consisting of black/red jumpsuits and horror inspired ...read more.
Why are Slipknot and KoRn her? , They're well known.
slipknot inspired me to start my own band. Corey's voice is so unique I can't wait till they go on tour again
19
Godsmack

Godsmack is an American rock band from Lawrence, Massachusetts, formed in 1995. The band is composed of founder, frontman and songwriter Sully Erna, guitarist Tony Rombola, bassist Robbie Merrill, and drummer Shannon Larkin.
Godsmack is an amazing, unique band. Sully's voice makes the band so much better
20
Nonpoint

Nonpoint is an American rock band from Fort Lauderdale, Florida. The band currently consists of vocalist Elias Soriano, drummer Robb Rivera, rhythm guitarist Rasheed Thomas, bassist Adam Woloszyn, and lead guitarist Bradley Kochmit.
21
Saliva

Saliva is an American rock band formed in Memphis, Tennessee in 1996. Saliva released their self-titled debut album on August 26, 1997, through Rockingchair Records, a record label owned and operated by Mark Yoshida, who recorded and produced the release at his studio, Rockingchair Studios.
Amazing band. Better than a lot of the ones here
22
Otep

Otep is an American heavy metal band from Los Angeles, California, formed in 1995. They have released two EPs, eight studio albums, and one live album.
23 Ra
24
Korn

Korn is an American Nu-Metal band from Bakersfield, California, formed in 1993. The band's current lineup includes founding members Jonathan Davis, James "Munky" Shaffer, Brian "Head" Welch, and Reginald "Fieldy" Arvizu, with the addition of Ray Luzier, who replaced the band's original member, David ...read more.
There are a few bands here that aren't lesser known like korn, slipknot, and godsmack but they still are amazing
25 Spiritfall
PSearch List