Top 10 Best Lyricists of All Time
Marcopwnzatdrums
The Contenders: Page 3
41
Kris Kristofferson
"I'd trade all my tomorrows for a single yesterday"...
"Freedom's just another word for nothing' left to loose"...

Classic... And both from Bobbie McGee

"And there's nothing' short of dyin' That's half as lonesome as the sound
Of a sleepin' city sidewalk and Sunday mornin' comin' down."

Bless you Kris
42
Guy Garvey
Justin Bieber?! Taylor Swift?! Guy Garvey writes POETRY

So I'm there,
Charging around with a juggernaut brow
Overdraft speeches and deadlines to make
Cramming commitments like cats in a sack
Telephone burn and a purposeful gait

When out of a doorway the tentacles stretch
Of a song that I know and the world moves in slow-mo
Straight to my head like the first cigarette of the day

And it's you and it's May
And we're sleeping through the day
And I'm five years ago
And three thousand miles away

Do I have time? A man of my calibre?
Stood in the street like a sleepwalking teenager?
No. And I dealt with this years ago
I took a hammer to every memento

But image on image like beads on a rosary
Pull through my head as the music takes hold
And the sickener hits, I could work till I break
But I love the bones of you, that I will never escape

And it's you, and it's May
And we're sleeping through the day
And ...more
Guy Garvey would have topped this list were he better known. He writes epics of the everyday, turning little, mundane vignettes into things of pure, exotic beauty. He is unrivaled.
43
Patti Smith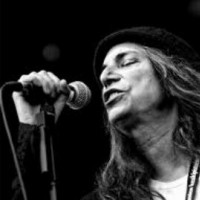 Patricia Lee "Patti" Smith is an American singer-songwriter, poet, and visual artist who became a highly influential component of the New York City punk rock movement with her 1975 debut album Horses.
V 1 Comment
44
Billy Joel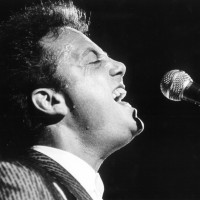 Honesty has such great lyrics. I think billy joel would write an awesome musical. his lyrics go perfectly with the music he writes, he builds so much suspense and really makes you feel what he's saying
Greatest songmaker ever (that I have ever heard of). May not be the best lyricist but definitely up there with the big ones.
Best. Lyricist. Ever. "And they're sharing a drink they call 'loneliness, ' but it's better than drink in' alone."
45
Bono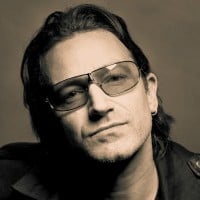 Paul David Hewson, known by his stage name Bono, is an Irish singer-songwriter, musician, venture capitalist, businessman, and philanthropist. His original nickname was Bono Vox which means "big voice".
At times can be cliche but can paint beautiful pictures with his words. Check out "Running To Stand Still" for Bono at his absolute best.
V 1 Comment
46
Craig Finn
Right up there with Mr. Bob Dylan. Craigs Lyrics are the best and most dense rock lyrics written in over 30 years. This man is a living legend.
Tied with Bob Dylan in my mind. Every time I listen to a song or an album by the hold steady (And when I listen to a song I almost always listen to a full album) I always notice something new. Every album is a deep and emotionally driven story. It takes time to get used to Craig's voice, but his lyrics are always gold.
A true genius, he can weave stories together referencing poets, song and historical events. Also has the best voice for singing them
Fantastic, visceral storytelling with situations and characters which are amazingly relatable. There is nothing to not like about Finn's work, whether it is solo, LFTR PLLR, and The Hold Steady. The only real shame about his work is that it is not more widely recognized by a larger audience.
V 7 Comments
47
Regina Spektor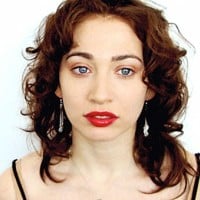 48
Gordon Lightfoot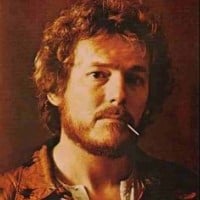 49
Corey Taylor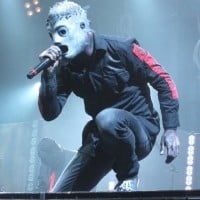 Corey Todd Taylor was born in December 8, 1973. He is an American musician, author, and actor best known as the lead singer and lyricist of the Nu-metal band Slipknot and hard rock/alternative metal band Stone Sour.
Lead vocalist of bands, Slipknot and Stone Sour. Corey can get pretty lyrical in all honesty. Slipknot's song Dead Memories, is one of the most melodic Nu Metal songs known to man. He also has great songs with Slipknot, such as Psychosocial, Vermilion Part one and two.
Listen to the lyrical genius that is everything on both parts of House Of Gold And Bones. It's obvious he should be up there with Roger Waters (who should be first)
V 1 Comment
50
James Hetfield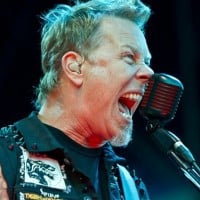 James Alan Hetfield was born on August 3, 1963. He is an American musician, singer and songwriter known for being the co-founder, lead vocalist, rhythm guitarist and main songwriter for the American heavy metal band Metallica.
I voted James since Dave Mustaine is for some reason not on this list. Hetfield's lyrics are amazing. Just listen to Metal militia, ride the lighting, for whom the bell tolls, fade to black, escape, creeping death, master of puppets, the thing that should not be, welcome home (sanitarium), disposable heroes, leper messiah, blackened, and justice for all, eye of the beholder, one, the frayed ends of sanity, don't tread on me, or pretty much anything else to see what I mean. Despite that, I strongly suggest Megadeth's lyrics too.
I can say I'm disappointed he's so far down on the liste here... He's a magician. Nobody in this world can beat Bob Dylan (you heard me), but Jaymz is an artist in his own right, with topics ranging from politics 'halls of justice painted green, money talking' to the toll of war on veterans 'darkness, imprisoning me, all that I see - absolute horror. I cannot live, I cannot die, tied myself - body my holding cell' to drugs 'pain monopoly, ritual misery, chomp your breakfast on a mirror' to a mothers love 'mama she has taught me well, told me when I was young - son you life's an open book, don't close it when it's done' so in matter of diversity yet still maintaining his otherworldly lyrical ability, he is just the best. And this is beside the point, but come on who hasn't spent hours listening to his riffs and cleans?
Just look at songs like Fade to black, which describes depression perfectly, or One which lyrics are just intense and give you chills every time you hear the song. James is an amazing lyricist. Maybe not the best, but he belongs in the top 15 at least. And sorry for bad English
"The Thing That Should Not Be "
That song will most definitely make you think twice about going anywhere near the ocean.
Pure evil.
V 1 Comment
51
Kendrick Lamar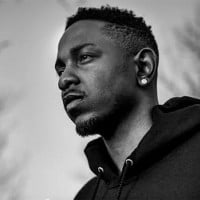 Kendrick Lamar is the most important artist of his generation because he delivers music from his soul whilst still appealing too young people, This guys delivery is also spot on you can feel the emotion in his voice
52 Guy Clark
53
Richey Edwards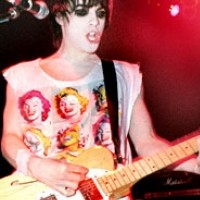 This young perceptive intellectual should be way more appreciated.

"Conservative say: there ain't no black in the union jack

Democrat say: there ain't enough white in the stars and stripes"
What's Richey doing down here? He should be at the top! The best lyricist for sure, just listen to The Holy Bible
'I wanna walk in the snow and not leave a footprint'
'I wanna walk in the snow and not soil it's purity'

The missing Manics Lyricist and Rhythm Guitarist was an Icon is the 1990's for troubled youth.
Richey should at least be in the top ten along with Nicky Wire
V 1 Comment
54
Jarvis Cocker
Britpop's best lyricist. He captured a tone in his writing that illustrated frustration, rage, and resignation unlike anyone else, while also making the most awkward of sensual exploits sexy. I mean, he wrote "Common People". That's some hard evidence there.
55
Don McLean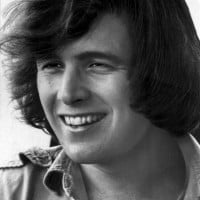 Lists are usually wrong, but the man who wrote American Pie languishing at 65 makes me want to hit all of you rap aficionados in the bollocks.
56
Tom Waits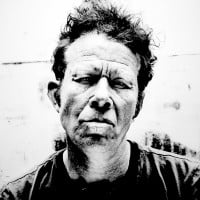 Thomas Alan "Tom" Waits, born December 7, 1949 is an American singer-songwriter, composer, and actor. ...read more.
He invented his own genre of lyrics and music, must be in top 10!
This is a no brainier. Top 10 for sure. Just listen to 'San Diego Serenade' - and he has 50 songs better than that.
V 2 Comments
57 Tom Paxton
58
Sting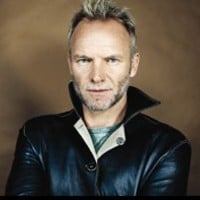 Gordon Matthew Thomas Sumner CBE, known professionally by his stage name Sting, is an English musician, singer, songwriter, multi-instrumentalist, activist, actor, and philanthropist.
59
Pete Townshend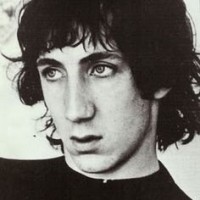 Peter Dennis Blandford "Pete" Townshend is an English musician, singer, songwriter, and multi-instrumentalist, best known as the lead guitarist and songwriter for the rock band The Who .
60
Jay-Z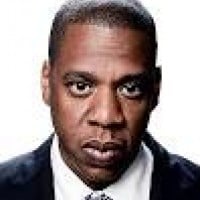 Shawn Corey Carter, known by his stage name Jay Z, is an American rapper, entrepreneur and investor. He is best known for his album Reasonable Doubt.
Who's the Musically illiterate 12 year-old (Not that 12 year-olds are musically illiterate, I'm 12. ) who put JAY-Z on the list! I mean I can almost see why Taylor Swift is on the list, but jay-Z? Really people! Can you put Jay-Z on this list while Robert Plant is still alive? Who ever put him on this list, Must not have heard Rock'N'Roll In their lifetime, and with that being said I almost feel bad for you... Almost.
PSearch List
Recommended Lists
Related Lists

Best Rappers of All Time

Best Singers of All Time
Best Songs of All Time

Best Rock Bands of All Time

Best Female Singers of All Time
List StatsUpdated 21 Feb 2017
3,000 votes
255 listings
7 years, 180 days old

Top Remixes (29)

1. Bob Dylan
2. Tom Waits
3. Townes Van Zandt
thatwasme

1. Mark Knopfler
2. Bob Dylan
3. Roger Waters
Dob_Bylan

1. Richey Edwards
2. Alex Turner
3. Morrissey
fliuch
View All 29
Posts
Error Reporting
See a factual error in these listings? Report it
here
.