Top 10 Best Lyricists of All Time
Marcopwnzatdrums
The Contenders: Page 5
81
Chris Cornell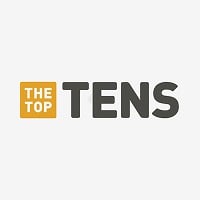 Chris Cornell was an American rock musician and singer-songwriter, best known as the lead vocalist, primary songwriter and rhythm guitarist for Seattle rock band Soundgarden and as former lead vocalist and songwriter for the supergroup Audioslave. He died on May 17, 2017.
His vocals are amazing and his guitar playing so it's easy to see how his fantastic lyrics can be overlooked
Dark, poetic, and real. Cornell's beautiful, imagery laden lyrics are consistently brilliant throughout his musical catalog with smart and enchanting metaphors that make you think. Such an underrated songwriter, should be much higher on this list.
The absolute best. You just have been listening to crap
How is this guy not further up? Read lyrics to any of his songs, particularly Temple of the Dog lyrics, they're poetic. Much,much better songwriter than most of the people on this list
V 3 Comments
82
Ian Curtis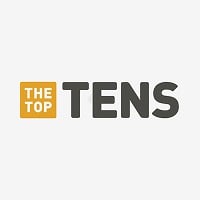 Ian Kevin Curtis (15 July 1956 – 18 May 1980) was an English musician and singer-songwriter. He is best known as the lead singer and lyricist of the post-punk band Joy Division. ...read more.
His words have shown his depression and pain before his subsequent suicide. They flushed into a depressing and dark chasm that was unique in every right. Joy Division was never as popular as the band that evolved after, New Order, but the impact is there. Their final release as Joy Division impacted many of the time to form a whole new genre called Gothic Rock.
The most authentic person ever in the history of rock music. Dylan could write genius poetry and still sing like a lazy, overpaid ass. With Curtis everything mattered, no one comes close to his intensity.
I cannot believe he is so low on the list. I guess most people haven't even heard of Joy Division. To those people: if Eminem's lyrics is the deepest stuff you've ever heard? I feel truly sorry for you.
Now I know this is a world of injustice! How can I an Curtis be so low on this list? His lyrics are personal, yet universal, esoteric and understood.
Beautiful poetry vital unflinchingly fatalistic, no one comes close to his genius in the musical arena. Kurt cobain way higher than Ian curtis (for notoriety yes), give me a break.
V 4 Comments
83
Trent Reznor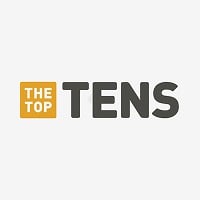 Michael Trent Reznor, known professionally as Trent Reznor, is an American singer-songwriter, record producer, and film score composer. He is known for his intense music videos.
Trent Reznor influenced the alternative and metal genre incredibly. The way he is able to say what everyone in today's society is too afraid to say leaves one in a state of complete awe and understanding that the world is just a time bomb ticking and as humans we're cutting the wrong wires and speeding up the process a lot quicker. Not only that, but Reznor wrote "Hurt", one of Johnny Cash's most famous songs, and definitely one of the most remembered. He IS a legend and should definitely be higher, never have I ever heard anyone with such phenomenal lyrical talent.
How is he not in the top ten? All his lyrics are genius!
84
Immortal Technique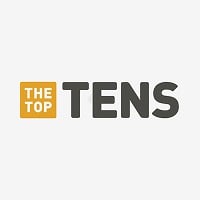 Felipe Andres Coronel, better known by the stage name Immortal Technique, is an American rapper and urban activist from Lima, Peru.
85
David Gilmour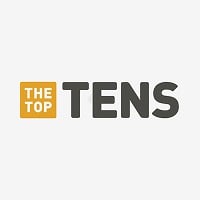 David Jon Gilmour is an English singer, songwriter, composer, multi-instrumentalist, and record producer. He joined the progressive rock band Pink Floyd as guitarist and co-lead vocalist in 1968.
86
Eric Clapton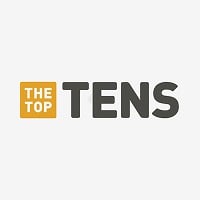 Eric Patrick Clapton is an English rock and blues guitarist, singer and songwriter. He is the only three-time inductee to the Rock and Roll Hall of Fame: once as a solo artist and separately as a member of the Yardbirds and Cream. He has also been a member of Derek and the Dominos.
87 Victoria Legrand
88
James Murphy
James Murphy might even be in on the joke of how he's not a very good lyricist, insisting in "I Can Change" "love is an open verse to a book of your bad poetry/and this is coming from me", but he's selling himself short. After all, he's able to make that self-deprecating joke into vulnerability. If James Murphy the producer wore his influences on his sleeve, James Murphy the lyricist wore his heart there. They might get fumbled time to time, but they're honest and earnest like nothing else. "The worst is all the lovely weather/I'm stunned its not raining" from "Someone Great" is a good enough line to disprove any claims he's no good.
89
Tobias Sammet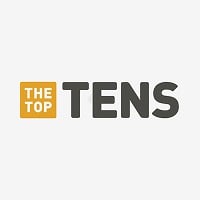 Tobias Sammet is a German metal musician, best known as the vocalist and primary songwriter of the power metal band Edguy, as well as the founder, main singer and bassist of the metal opera Avantasia.
90
Big L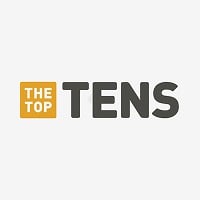 Lamont Coleman (May 30, 1974 – February 15, 1999), best known by his stage name Big L, was an American hip hop recording artist, born and raised in Harlem, New York City, New York. Coleman embarked on his career in rapping, with the hip hop trio, Three the Hard Way. His first notable appearance came ...read more.
Died so young had a lot more to give, would have been up there with pac
91
John Mayer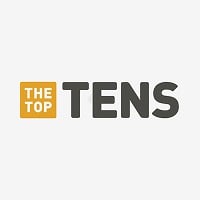 V 1 Comment
92 Josh Ritter
93
Klaus Meine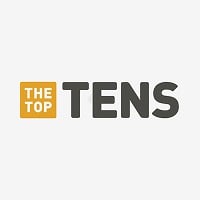 Before you say anything, read the lyrics of "Crossfire", "Still Loving You" and "The Good Die Young". - DarkSideOfDragons
94
Marc Bolan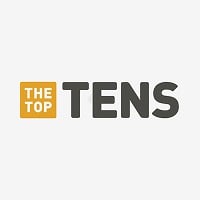 Marc Bolan, born Mark Feld (30 September 1947 – 16 September 1977) was an English singer-songwriter, musician, guitarist, and poet. He was best known as the lead singer of the glam rock band T. Rex. Bolan was one of the first pioneers of the glam rock movement of the 1970s. He died at age 29 in a ...read more.
"I need a Rolls Royce, 'because it's good for my voice". Not exactly the most profound, but the lyrics to 'Cosmic Dancer' are beautiful and inspiring.
Marc Bolan deserves to be so much higher on this list. His lyrics surpassed poetry.
'Summer deep is in the hills again,
His lady is a lioness.
Winds of birds blow through the fields again,
Invaders from the true world. '
A creamed cage in August and the hidden riders of tomorrow.
95
Darren Jessee
His writing is so fluid and beautiful, His responsible for Ben Folds Five hits Sky High, Brick and Song for the Dumped. His hotel lights music is beautiful.
I have only recently started to listen to Darren Jessee's music. You can tell, he pours his soul into it, and, as a budding songwriter/lyricist myself I can very distinctly say that this man is very much underrated and I hope to see him climb even higher up these ranks.
Most underrated lyricist ever, he can write hits without even trying. Listen to Sky High, Magic or Super 8mm.
Hotel Lights are so underrated it hurts.
V 3 Comments
96
John Darnielle
Darnielle's work is dark, rich, and affecting. The contrast between honesty and vulnerability, but then raw anger and long-suffering bitterness is masterfully done. Darnielle nails the intricacies of relationships (long and short term), addiction (substance and otherwise), and pretty much every other light and dark contrast in the average person's life. Darnielle is a true poet, but that he can stage his compositions to music elevates everything to reliving life experiences through the eyes of the story's speaker. The sheer volume of his catalog speaks for how much his creative voice has to say.
John Darnielle might not line up with being the best lyricists of all time, but he is definitely one of the most astute, passionate, and empathic. He is able to articulate emotions in ways that hit hard and strike sharp, not to mention instill the song with something powerful. Whether it's basically a poem over some acoustic guitar, or a more full-fledged rock song, Darnielle is a brilliant lyricist. You only need to read the lyrics to "Cubs in Five", "No Children", or "Cry for Judas" to understand why they're great.
I half expected John to be in the top ten despite that his fans are few and far between. Still glad to see he got an honourable mention, he's written some of the most powerful lyrics I've yet to hear.
V 1 Comment
97
Noel Gallagher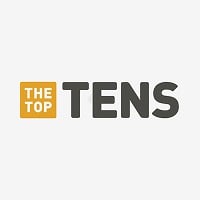 Noel Thomas David Gallagher is an English musician, singer, songwriter and guitarist. He served as the lead guitarist, co-lead vocalist and principal songwriter of the rock band Oasis.
His words represented the thoughts and feelings of a generation and 'live forever' is lyrically one of the best songs of all time.
If beiber is on this list then Noel should be number 1... Just listen to "If I had a gun" if you don't believe me.
98
Joanna Newsom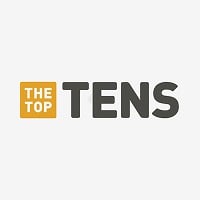 The single best lyricist of all time, hands down.
99
Nick Cave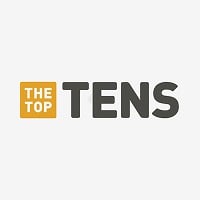 Absolute genius! Lyrics flow in a incredibly unique way, songs like 'Brother, my cup is empty', 'Red right hand', and 'Straight to you' show is prowess as a poet, not just as a musician. His lyrics are honest and personal, but also non-repetative so it feels like he is telling you a story each time you here him. Massively underrated in my opinion. Should be in the top 10 easily.
Just listen to the whole 'Murder Ballads'-Album - stories almost equal to E.A. poe. And some of his ballads like 'Straight to you' or 'Into my arms' contain words of incredible beauty. "And I don't believe in the existence of angels, but looking at you I wonder if that's true. But if I did I would summon them together and ask them to watch over you...".
Oh I also forgot to mention that his latest album Skeleton Tree is one of the most if not the most critically acclaimed albums of this year.
Craasszzzy! This man's in the top 10 to 20 easy. Novelist, poet, songwriter, and screen writer. He's so beyond most of these people I'm ashamed to even have to put this down. Wow I'm living in bizzaro world.
V 3 Comments
100
Ben Gibbard
Listen to Title and Registration and your view on music just might change. In fact listen to any of his songs, the lyrics are superb - ShaggysWorld
You're so cute when you're slurring your speach.
But they're closing the bar and they want us to leave.
PSearch List
Recommended Lists
Related Lists

Best Rap Lyricists of All Time

Best Rappers of All Time

Best Singers of All Time

Best Songs of All Time

Best Rock Bands of All Time
List Stats
4,000 votes
268 listings
8 years, 148 days old

Top Remixes (29)

1. Bob Dylan
2. Tom Waits
3. Townes Van Zandt

thatwasme

1. Roger Waters
2. John Lennon
3. Peter Gabriel

DarkSideOfDragons

1. Mark Knopfler
2. Bob Dylan
3. Roger Waters

Dob_Bylan
View All 29
Posts
Error Reporting
See a factual error in these listings? Report it
here
.