Best Major (Baseball Anime Series) Characters
ronluna
Best of major the baseball anime series characters from gono honda shigeno's childhood days 1st season up to the recent ones.
The Top Ten
1
Goro Honda Shigeno
Hey can you please change that name honda is shigeno goro not gono :P
the main character, best baseball player, boyfriend of kaoru shimizu - ronluna
He's THE BEST LOOKING GUY IN ANIME WORLD FOR ME❤❤😍
2
Toshiya Sato
best rival and best friend of gono honda shigeno, boyfriend of ayane - ronluna
Because toshiya sato is handsome
3
Shizuka Saotome
pretty coach of kaido, sister of - ronluna
4
Mayamura
The man who can't be move
5
Kaoru Shimizu
childhood friend and girlfriend of gono honda shigeno, coach of woman softball team - ronluna
6 Joe Gibson
7
Taiga Shimizu
younger brother of kaoru shimizu, an ace player and he got guts and determination but easily lost motivation once he can't do it - ronluna
8
Joe Gibson Jr.
great rival and become good friend of goro - ronluna
9
Daisuke Komori
childhood friend, at mifune - ronluna
10
Yoshitaka Yamane
ex-bully, he joined again the baseball team with gono honda shigeno, daisuke komori and others at mifune - ronluna
The Contenders
11
Ayane
girlfriend of toshiya sato - ronluna
12
Hideki Shigeno
current father of gono honda shigeno - ronluna
13
Takeshi Saotome
elder brother of taizou and shizuka saotome, just like Yoshiharu Honda, he died while playing baseball - ronluna
14
Kuroko
GG NOOB can't PLAY BASEBALL JUST BASKETBALL AND DODGE BALL
15
Miho Satou
pretty childhood friend of gono shigeno honda - ronluna
16 Kuramoto
17
Momoko Hoshino
shes the teacher of gono honda shigeno and now as a foster mother of him - ronluna
18
Taizou Saotome
one of the brothers of shizuka saotome, who is an instructor of kaido and therapist - ronluna
19
Masataka Oobayashi
tall friend of daisuke komori and teammate of yamane, gono, etc in mifune - ronluna
20
Goku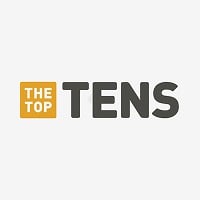 Son Goku (Kakarrot) is the main protagonist in Dragon Ball franchise created by Akira Toriyama in 1984. He has many abilities like, super strength, utilization of ki, flight, teleportation, super speed, enhanced reflexes, and Super Saiyan transformation that increase strength, speed, and durability. ...read more.
Best Pitcher of all time :P
BAdd New Item