EXO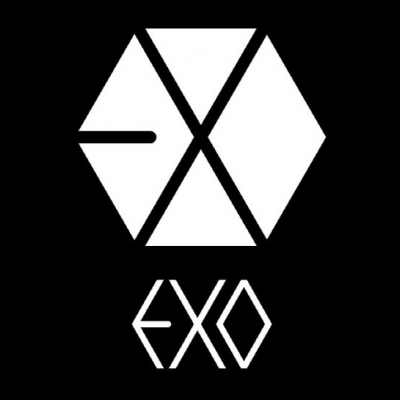 Found on fontmeme.com
Info
Exo is a South Korean-Chinese boy group based in Seoul. Formed by S.M. Entertainment in 2011, the group debuted in 2012 with twelve members separated into two subgroups, EXO-K and EXO-M, performing music in Korean and Mandarin, respectively.
Comments
Top
Popular
Newest
EXO? I can say that they are almost perfect. They made my life colorful. They really have the talent, attitude looks and more. For me, this group is the best. EXO-k's leader, Suho oppa is the best. He always shows his love for his members, he's their mother, guardian angel and the rich kid of the group. He always treats his members. And that's why I love him. He has a kind heart. Xiumin? The eldest of them all, but hey, he doesn't look old at all, I even thought that he was the maknae. He's just a silent guy but when he speak, it always have sense. Really. Luhan? Aww, that cutie. He thought that he's really manly but the truth is, he's even prettier than me. He is a silent guy too, I love the way he laugh, he's so innocent. Sehun? The maknae of the group, this guy, He is so handsome. He doesn't look like a maknae, I love the way he dance. He's a mature guy too. Baekhyun? That man! He's so cute! every time he do aegyo, my heart can't help but to melt. I love his voice, his rectangle ...more
Chanyeol is my ultimate bias and EXO is my ultimate favourite band. They are good looking, have amazing voices and are not jerks. They don't flaunt their popularity, fans or money. They've worked hard to get them to where they are now and they will continue to work hard for the years to come. I know that the members are all 20 and above and yet their energy in their dances, singing and attitude is all very very impressive. My 3 favourites are Chanyeol, Baekhyun and Sehun respectively. Chanyeol can sing and rap in Chinese, Japanese, Korean and English, although not very fluently. He has a very sexy voice which I love so so much. He dances well too. Since he is very tall, the moves look better since he has long legs. Baekhyun sings well and has a strong voice. He can dance well because he has a semi-flexible body. He also learns the dance moves quickly which makes Baekhyun a good dance. He can reach high notes and sing long notes well. Sehun can dance, rap and sing very well. Since ...more
They are one of the best group then others bands. If you are new to K-pop, then Exo is the best way to start. Some bands may have one or two good looking members but in exo all the members are good looking then any band. Their voice are amazing, they are always the best. They are all rounder, Exo are true gentlemen personality. Their songs sometimes make cry then sometime smile. When my mood is off, I hear their songs and forget all my stress. I feel emotionally connected to them. All though Tao, Kris and Luhan went from Exo but still I consider them exo members. They are like my god, I don't want anything but just unity of Exo again with their ex-members. Hope lay will not leave Exo. Since, he is not visible in Korea nowadays. Just by hearing their songs, a connection is felt between me and Exo, even though I don't know Korean language but I feel emotional bonding with them. I also like many boys bands but love for Exo will always stay in my heart. They are always in stress to make ...more
EXO Is the best Koop group. They are unique, they are good looking and most importantly they are very talented. Each member has a special talent so together they are perfection.

The music video has interesting dances and great singing/rapping. They present them themselves professionally. They get along with each other well and EXO is also very hard working. Exo does activates both in China and Korea so they get to learn about the Chinese members and the Korean members they also know at least 2 languages so they communicate will together and with there friends. Each member has a great unique personality. Exo is successful group with great members. Each member is determined to reach there goal and because of there hard work they do reach there goals. Even thought they have members that are all different ages they still work together well. EXO is truly one!
"EXO is the best boy band". I love all their songs especially "baby don't cry tonight". I don't know the Korean language but after listening exo songs, I start learning Korean language so that I can understand the meaning of their songs. I love everything about them whether their singing style, dance, expressions, passion... The list is very long. The videos are awesome, I can't stop myself from watching the videos again and again, the funny thing is that I don't get bore after watching the videos so many times. They really work hard on dance, it can clearly seen in the videos. They are number 1 not only in kpop but also in dance. KEEP IT UP BOYS, you are the best. I wish someday I can see your live performance. ALL THE VERY VERY VERY BEST...:-)
And one more thing you all are very cute, especially
EXO is seriously one of the best kpop groups ever created. They have an extremely, outstanding vocal line. Chen (KILLED the high note in Drop That), D.O. (just super amazing), and Baekhyun (did you hear his performance in El Dorado? ) are all amazing! And it is not just the 3 main vocalists. Suho, Xiumin, Lay are also very good, as well. The even more shocking fact is ALL the members sing. Even the RAPPERS sing (how many groups can say that? ) and they prove it in their songs "Sing for You" and "For Life". Their dance line is OUTSTANDING! Kai is not only a good dancer, but his facial expressions make his dance so much more alluring. People may say that the rappers are terrible in EXO because they are company made rappers, but they have improved so much! I admit, EXO's rap line is not the best, but it is certainly good enough to not be called "terrible". Haters may also say that EXO is only popular because they are from SME. That is a BIG FAT LIE. SERIOUSLY. EXO worked like any other ...more
EXO is amazing. Words can't even explain how much I love them. I've never been so interested in something before. They just drew me in with their vocal and dance ability, and their stunning visuals of course. But, as I was drawn in further and further, I've grown to love all of their personalities and their flaws. I eventually learned about the departure of three of their members. I was shocked and confused until I knew the reason, and I love the three of them just like I love the current members of EXO. I don't care other if boy groups start to grow more popular than them. I don't care if I'm the only person left that stans EXO. These dudes properly introduced me to a huge genre of music, and they helped decide what I want to focus on from now on: Music.
EXO is very talented. They are really good looking. That have great songs that kpop girls/ boys like. That have really good singers and rappers. They dance really well. Also you could tell they are having fun while doing it. They have a lot of fans even around the world. Some of them could speak Chinese and English.(kris could speak English also he could speak other languages also) while they are dancing/singing/ dancing they look amazing and it's perfect! They get the crowd excited and U.S. as fans they inspire us and make us keep going. They are just amazing we can't ask for more! Thank you EXO for being amazing
Their music got to my heart. It's sorrowful yet encouraging at the same time. Songs such as Baby Don't Cry and It's My Turn to Cry brings me out of my downsides and depressed times. They truly represent brotherhood in my heart. No matter how many years there is to come, I'll always be by their side, in this cozy roller coaster ride. No matter what, as TWELVE. Their songs are all distinct, from MAMA, till Overdose, It's all so different from other kpop groups. Sexy dances and prominent voices which shoots up to the roof. Interesting concepts and bias list wrecker- Can't deny that, can you? (unless you're a hater, please exit to the left. )

"EXO WERE ARE ONE! SARANGHAJA! "
EXO is a South Korean boy group that is now known as LEGEND. Imagine, in just 5 years of being a group, they jumped that high and proved a lot of evidence among millions of people? That was amazing, actually. They proved theirselves to everybody, without hesitation but with self-confidence and trust with each other. They did not become a LEGENDARY boy group just because any of them can be the 'face of the group'. They actually worked hard for them to be in this kind of spot. They danced so gracefully, they sang so smoothly, their stage presence is intimidating, their personality is unique. They are close to be perfect, honestly. Their music videos, live videos, reality shows... those can be your reasons to love them, more or even more. They are the best of all, the only one, the big one, the successful one, the legendary one. Move away (anti's), EXO is coming! Aja! Hwaiting! Saranghae, Exo!
They are flawless. Dancing is on point, vocals sound beautiful, outfits and personalities and so much more adds to their overall appearance as a group in Korea. Their songs range from slow and beautiful, to upbeat and hip-hop, to pop. Great music, and amazing music videos-full of bright lights, colors, very explosive, and highly entertaining. EXO is definitely one of the best; young, fresh, talented and sure to go far in their music careers.
They are AMAZINGLY talented for a rookie group! They dance and sing very well and some of the members are very multi-talented! They are charming with amazing personalities each and they are all good looking in their own ways! Their two mini albums and full album were GREAT! Can't wait for more! WHAT'S NOT TO LOVE ABOUT THEM? Love EXO! Hope they get far!
EXO is amazing! They will forever be my favorite group forever. They care so much about each other and have been through so much together. They're one of the top kpop groups and they truly deserve that title. I love these boys so much, and they're so multi-talented, it's incredible. From singing, acting, dancing, playing instruments, and modeling I will forever support these amazing boys who work so hard for their fans. These guys truly love their fans and are dedicated to their fans. They always have patience with us and care for us. When I went to their concert I actually cried because I couldn't believe I was in the same place as these boys I always saw on a screen. They were amazing in concert and put on a great show and I will never forget that experience.These boys have such different qualities but they come together like brothers. I am so proud to be an EXO-L and forever will be. EXO WE ARE ONE! SARANGHE! FIGHTING!
EXO is far by the best boy group. They work extremely hard to the point where they're exhausted but still wear smiles on stages. Their music is undoubtedly awesome as well. Even through hard times where many members left, they stayed together and worked hard. Not to mention that all of the boys are still very humble despite their fame status. They are all thankful and love each and everyone of their fans. EXO is truly the best boy group there is.
Well, Exo is really talented. They have their own talents that some don't have. It's not just by their looks but their really good. They're awesome. They have those vocalist that has a very beautiful voice ( you kn ow? j ust like an angel's voice was heard when they're singing.) They're almost close to perfection. They have 18 daesangs (They won daesang for 4 consecutive years directly without leaving something). For me, They're the most talented and popular group. I'm not an Exo-L. Well, to be honest, I don't really listen to kpop songs but when I first listened to Exo songs, they mad me reall addicted to them. Then, I started to browse some more kpop groups but Exo is reall impressive. They are so much powerful. They have this unity, they're working very hard just to make their fans to be proud of them, they're standing eventhough they're incomplete. See? They have those talents that will make you fall for them deeply. That's how I left being a fan of Hollywood stars. I noticed that ...more
Exo is the BEST for me, aside from I am a fan of them.. I can see they truly Persevere in any work they do.. The members are really Good-looking and they are great in singing and in dancing too.. They are also ranked as THE STRONGEST GROUP.. And lastly, I Love them because they all have SENSE OF HUMOR, when I'm watching they're funny moments, I super duper laugh to the point that my mother or father wiil say to me to stop laughing.. :) EXO IS THE BEST! WE ARE ONE..
The music the make is different during every single comeback. They don't just stick to one type of dance or videography. It changes every time. It's almost like a new boy group during every comeback. In my personal opinion, even if people don't agree that EXO is THE BEST, they are still ONE OF THE BEST
Even though three of their members left, EXO is still going strong by beating their own records in album sales. Also, each one of EXO's songs are sung and performed beautifully onstage. They all have their different strong points, creating a really diverse group. Some of them have become triple and quadruple threats with their professional acting, dancing, singing, and composing skills. EXO has spread their popularity worldwide with a rapidly increasing number of EXO-Ls!
Exo is my life. It really made me better from Chen-shi's smiles to Chanyeol-shi's dork personality. They entertain me when I need it, and made me smile when I feel down. They truly are the best. They even have a song made just for their fans! (Promise or/ 2014). I know that even if after a long time, I will love and cherish them the same. They truly are the best. EXO saranghaja!
Exo is the best and did you hear their new song Call me Baby? It's so darn good and the male singers and rappers in the group are so good at singing and rapping and most of all their damn gorgeous there is seriously no talented group that is better then them but of course that is my opinion and of course I respect your opinion as well
Exo is pretty new in comparison to the other groups but they've already won so many awards and have been number 1 so many times! On top of that each and every member is multi-talented and handsome! They show more potential than older groups in their earlier years
Exo I really love exo they the best amazing and handsome. I love you exo I will always supporting you guys exo I love you very very much
Here in the philippines you guys are popular in here
I love you Exo fighting I'm here for you to supporting of you
NO EXO, NO LIFE. All 12 of them before were all very passionate with their works. They singed and performed with complete passion. Even if it is hard for them. Even if they are sick and they are hurting. They're still doing their best to make EXO-Ls proud. I love them more for that. Even if it has already been 6 years since their first debut. Nothing has changed. They are all still a legend. Even if they are just 9 members each of them continued to shine and they are still making it big. Even if they rank 2nd, 3rd, 4th, 5th or even on the last, I will still support them.
EXO is the best.. All of them are very talented and they are very professional in dancing, singing, acting and doing other KPOP thing.. They are all good looking guy. They have a good personality and proportion.. I LOVE EXO FOREVER!
Exo is amazing! I admire all their hard work and dedication. As they are an exceptional group especially for being new to the Koop industries! Their personalities', detailed and eye catching choreographies are amazing which greatly attributed to their beautiful singing abilities! They're are very well rounded and their dedication shows. I also find that they have their own singing style as a group; their harmonization and vocals are to die for!
Related Lists

Most Handsome EXO Members

Best EXO Members

Cutest EXO Members
Best Seohyun and EXO Couples