SHINee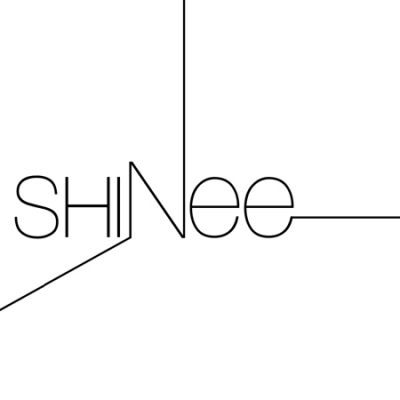 Found on colorcodedlyrics.com
Comments
Top
Popular
Newest
SHINee is the best Kpop boy band for me. They have amazing style and their dancing skill is breathtaking! Each member has great skill. They are more than just beautiful faces.

1. ) Onew, the leader has a beautiful, unique voice that can melt your soul. you can never find that kind of a beautiful voice anywhere else! He is so cute and hot at the same time. He is "The Perfect Leader" with such a pure heart and a pure personality who keeps takes care of his fellow members and lifts them up.

2. ) Jjong is the lead vocalist with a great voice range which can hit up to 4 octaves. He is considered as one of the few singers who can do that. He looks tough and hot and is extremely talented. He writes songs and makes good music!

3. ) Key is awesome. He is called "The Almighty Key". There is nothing this guy can't do! Dancing or singing or rapping or whatever it is, he is a master. His attitude drives his fangirls absolutely crazy. He is truly the almighty!

4. ) Choi ...more
SHINee is a unique group that gives off a different vibe compared to other kpop groups. To me it feels like they're not just a bunch of pretty faces (I wouldn't have bothered listening to them in the first place if they were) but a group with actual talent. Their songs and choreography are amazing. They are very hardworking and passionate when it comes to their work. The members are amiable and funny. They can easily be touched by fans' gestures or appreciate an award with honest tears as if all the hard work had paid off. I've only ever listened to rock/punk/metal and never liked rap/pop music at all (I tried) but couldn't get into it. When I decided to check out SHINee I was 100% certain I wouldn't like it but was extremely surprised to be proved wrong. They were an amazing surprise and I'm glad I found their music. I hope they continue to be successful for a very long time.
I very very love shinee, For me SHINee is the best male kpop bands because they have a best dancers, singers, and a good leader and they have all handsome face and kind heart, their song really relate me, and the best song for me are stand by me, lucifer and green rain because they show their talents on that music video, I really love taemin's dance skills and jonghyun and onew's voice especially the voice of jonghyun, since I started idolized them I learned to don't give up on my dreams, and they give me an inspiration to achieve all my goals in life. Every time I want to give up I tell to myself that don't give up, don't give up SHINee is there for you... My ultimate biases are taemin and jonghyun but I really like taemin
What I love the most about this group is that they're multidimensional and flexible in anything. They can do singing, dancing, hosting and even in acting. I never thought that I would be one of the k-pop lover because first of all, I can't understand the words they are singing but this group is something really unique. When I first heared they're song, my body is like going crazy! It's like a having its own mind. I got tempted by the music and started humming while stomping my feet and feel the music. My favorite is apparently choi minho... Especially when he became the lead actor of TO THE BEAUTIFUL YOU! The best SHINee...
Shinee is the reason I first got into k-pop and shinee out shines all the other groups by far. I think they are all super talented and each bring something to the table and no one out shines one another on stage. They also have such likeable personality and aren't afraid to have some fun. When there on stage performing they seem so fun and are just generally having a good time. Each one of them is amazing and together their beyond. Amazing! Though key is my favorite :3 all hail The Mighty Key.
SHINee is one of the best Korean pop group. They are cute but handsome, serious but sweet, and talented! Every time I watch SHINee's videos I get happy and I get these butterflies in my stomach. I love them, they are my ultimate favorite band ever since they came out in 2008. I think they all have different personalities and different kind feeling to them but together they are the best, but even if its just themselves I think they can go above and beyond I hope they can be Korea's number 1 band. I LOVE THEM THEY ARE SO CUTE AND AWESOME AND WOW AMAZING! SHINEE 5EVER
SHINee has the best live singing, the best dancing, the funniest and most handsome members. Nothing compares and they are truly the best kpop group of all time! All their songs are unique and they can pull off any singing style. Their fun and exciting dance title tracks to their sexy electronic songs and their spectacular ballads. SHINee should be first on this list! Period.
SHINee has always been great. Each year they get even better than they were before. They have come to a point where everyone in the group is skilled at everything. They are all vocalists, dancers, rappers, etc. Every comeback is exceptional and consistent. They never repeat a concept, which makes their group very interesting and gives people chances to like and get into them. How can anybody hate SHINee anyway? They all have great personalities and never seem to get tired of what they're doing. They all do great when their not doing group promotions also. That shows that they are lovely even just by themselves but SHINee works better when together.
They are well praised by critics in Korea and even by their fellow kpop artists.. Very professional and well- mannered. They have the best male vocalist and best dancer! Each member has a unique personality and they shine brightly with all their charms and talents combined. Always sets a trend for other artists and fearless to try new concepts every comeback.. They keep on improving and fascinate their audiences.
SHINee also faced immediately belittling and challenge as soon as they debuted. Everyone said, and still says, that the will never be as big or as good as BIGBANG. Well, they are, alright? SHINee is just as big, if not bigger, and, considering all facets of a group (visual, singing, dancing, personality, and rapping) SHINee does better and has more to offer. Of course, I have nothing against BIGBANG, I even listen to some of their songs. But, we have to deal will facts. The only things I see that BIGBANG has on SHINee is hyung and sunbae statuses. Sorry, not sorry. SHINee also encompassed some of the youngest members to debut for a group. There's so much to these guys that it cannot all be voiced. SHINee saranghaeyo!
Shinee members are all well-rounded. Unlike any other groups, no one is a "filler." All of them have something to contribute to the group. Everyone can sing and everyone can dance. They are well-known for their perfect live singing and perfect synchronization in dancing. Not only are they great singers and dancers, but they are also great at variety. They all have pleasing personalities and they know how to keep people interested.
SHINee, what can I say about them? I need an essay to talk about them, but in short, they are very talented artists, very humble, friendly, funny and their songs are different than what Kpop is about these days, they are the band who got me into Kpop and the only one forbidding me from leaving kpop now, SHINee fighting.
They are not only five good looking boys but they also excel in different categories such as variety shows, dramas, musical, etc. Thus, they are a well-rounded group! In addition, their singing is in an another level with many proofs such as MR removed, we can hear that their voice quality has never gotten poor and that their dancing level is on par with their awesome vocal skills that SHINee is here to stay! Keep On SHINING SHINee!
We Shawols will forever stand with you!
In my opinion, SHINee is so different from the rest. They have this unique vibe to them. Their dancing contains such tight dance movies and their singing... Goodness it's amazing. Jonghyun has a voice of an angel, Onew has that deep and strong voice, Key has that unique sound, Taemin has a soft sweet voice and Minho is a great rapper, but also has a sweet voice. Their characters are so great! I mean, come on! Once I eat chicken I think of Onew. They never fail to amuse me. Shawol 4 ever! Fighting!
Performers in their own right. I was not a fan until I saw their performance live and their stage presence is one thing that really shows. It is not easy to sing and not easy to dance the way this group does. To be able to be strong enough performers to be able to do both at the same time is incredible. Not to mention their kickass choreography. It doesn't help that they are easy on the eye.

Definitely a group who deserves more than just a quick glance.
SHINee although they have a considerably smaller fanbase than SuJu, TVXQ and EXO, they always do their best and always strive to show an even better performance. I also think they are the best because of how close they seem to the fans, this can be seen with how they interact with them. They are also known as one of the best live performers in Korea. Lately we can also see how strong SHINee's vocals are, I especially loved symptoms which was written by jonghyun himself.
They're so versatile, and it's obvious all of them have talents in different areas. They can pull off so many styles and they just love what they do, they're not doing anything for fame or just for the heck of it. You can see their passion in performances, and their MR removed are perfect.
SHINee is... Just THE BEST and that's all I can and have to say. They might I have lost their previous popularity in korea but until now no matter how many new groups I see, or how many other groups I try to like none was able to beat them. To me they are always the KINGS and to all the other dedicated shawols too I believe. SHINee continue doing what you guys do and we will always be by your side... LOVE SHINee
I love Shinee because aside from being TALENTED they have very good TEAMWORK. They sing very well during live performances and they strive really hard to do their best as a group and individually. Onew was really effective in his portrayal in Descendants of the Sun. Key does very well in his musical. Jonghyun is a really talented musician and released his own album.Minho is an all around athlete who continues to capture hearts in dramas. Taemin released his successful solo album too.
I love SHINee! I love their music and dance. Their albums and concerts are worth every penny I spent. I love their passion in music. I love how they put their heart out on each performance. I love how they don't forget to have fun while doing so much hard work. I love how they quietly keep on improving themselves when faced with hates, doubts and critics. They inspires me.
Shinee is the best male group in kpop. Their music is amazing and they are very talented. Their songs, dance and music videos are always the best. They are hardworking guys, they have great teamwork, and the best personalities. I love everything about them.
SHINee, the best and no doubt best and greatest boy KPOP group EVER! They can pull almost anything off. Looks, singing, acting and just being who they are! They're songs are just perfect and inspiring! And they can all dance very well!
They are the best performer out there, every time I see them perform, they would give out all their best in singing and dancing still looking hot, amazing and gorgeous as ever. The members bring different personalities in the band and I think they are all having fun on what they are doing. I love them!
Shinee is a very wonderful group. They have the best team work. They are talented, brilliant and hardworking. I always like you and support you.Shinee fighting.
Real talent irregardless of looks is exemplified by this group. Best live performances in the Kpop industry. Not to mention COMPLEX DANCING + LIVE SINGING + STAGE PRESENCE.
Related Lists

Best SHINee Songs

Top Ten Shinee Dancers
Favorite SHINee Members

Best SHINee Members