Super Junior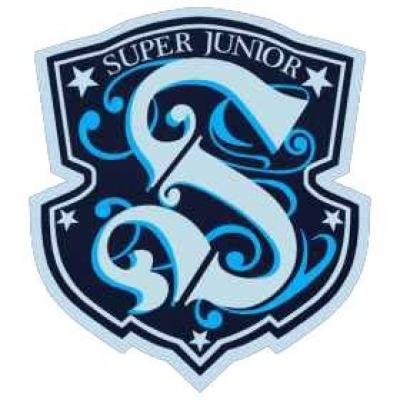 Uploaded by DynastiNoble
Info
Super Junior is a South Korean boy band. Formed in 2005 by producer Lee Soo-man of S.M. Entertainment, the group comprised a total of thirteen members at its peak.
Comments
Top
Popular
Newest
All I have to say is, it is super junior who made me into kpop. I am not afraid to say this but, if not for them, I will most likely still be anti-kpop. It is only after I accepted SJ that I 'see' KPOP beyond their plastic surgery image. Well, lets admit it, many kpop idols are plastic, including SJ. But so what? They prove to us that they have talents. I believe many reading this are elfs, so don't mind me saying here- try not to be so protective over your oppas. Nobody is perfect in this world, so stop saying they R. I am commenting here after Eunhyuk and IU's incident, and I am really disappointed to hear how some ELFs actually burnt up IU's albums and vandalized Eunhyuk's mum's bakery. This is unacceptable! In fact, personally when I heard about this news I am happy. It is just a matter of time our oppas get married. ELFs REALLY have to try to ACCEPT this fact. Also, give our oppas more personal space. I saw many fancams where elfs harassed SJ, which got me REAL MAD. I know I may ...more
They are handsome, and very funny and very talented. SJ have three members Yesung, Ryewook and Kyuhyun, they are very good at singing. And SJ have Donghae, Shindong and Lee Hyuk Jae, they are good at dancing. And SJ's leader is the best leader of the world, and he is really good at variety shows, and Lee Hyuk Jae, Shindong and Kyuhyun also does. And Sungmin's a very good and cute boy, he's good at singing and sports.
Haha I'm not even Korean and I find them amazing. I watched their first video on youtube because it showed up on the side, ever since then watch every video I can find of them. Perfect boys, perfect music.
They're really talented and their songs are nice, too I especially like their songs Mr. Simple and Sorry Sorry, they're cool
I agree no one can beat them, mixture of everything and no words to explain love them to death

They are super junior! Just because we love all of you! We can do anything you needs us to do! You made us laugh, cry. But we still love you. Super junior is the king of k-pop. I am so proud, because you are here!
Forever 13 The combination of warm and always unity, and 13 personal stage. We have been waiting for. You great
Super Junior. Have you ever seen any K-pop group with members that are singers, dancers, actors, models, radio hosts, MCs, comedians, CEOs (Shindong & Yesung), waiters (Yesung with his Mom's cafe), composers, lyricists, violinist, pianists, guitarists, instrumental players, concert producers (Shindong & Eunhyuk), and choreographers? Have you ever seen any K-pop groups with members that are weird, handsome, perverts (Eunhyuk ~ hehe even the members admit), people with variety personalities, people with 4D personalities that are out of this world, evil, genius, funny, mood-makers, strong, and the best? Have you ever seen any K-pop groups that actually take good care of their fans, ask their fans if they're hungry, worry about their fans' health, talk to their fans as if they're best friends, make jokes with their fans, argue with fans, and be always grateful to their fans? They shine the best out of all the K-pop bands I have ever seen. Super Junior is a miracle. - lucky24h
They are the best kpop male group ever. Although they maybe old now but their charm still remains. They are still the same old talented, funny and cute 15 boys. Despite the fact that some of them have their part their ways, Super Junior is still awesome but it will be more awesome if they stood up as 15 again. Hope that leeteuk will come back from army quickly and lead Super Junior again. Super Junior, Hwaiting!
They are my everything. They are the best in my heart. We have a promise that we will love forever. SuperJunior fighting fighting fighting fighting! I am proud of them. I believe we are the most lucky fans! We are E L F -ior! Best love to the best Kpop male group.
I love them please help them win here. They have been working their butts off since 2005! They deserve it more then the other bands here.
Super junior is always under rated and I don't know why
These boys are so amazing. People are always so critical of them. They can't sing people say. KRY has some of the best voices I've ever heard in Korea. They can't dance? They have lots of members so they try extra hard to look good and show off their talents and I love their unique way of dancing. They shine without over doing it like some other bands. They make me smile every time I hear them. They're so funny childish and fun! They're the whole package. USA LOVES YOU SUJU.
I'm not even their fan but come on, they got me into kpop and they're still going strong. If people ask me which group I consider a legend I will always point out Super Junior.
Kyu's voice led me into KPOP until I can't help my self into learning about the other members, their songs, the variety shows they're in, the tragedies and issues and most especially the Friendship they built for more than a decade. They are the Kings indeed!
Super junior is the best kpop band I ever known. There is no other kpop band which can beat them. They are not just known for their songs. They are a very talented kpop band which is lasting 10 years. I'm a proud ELF.
Super Junior is always giving their best, all songs have a nice message, and they really make me love them, I love their effort in every work they do! Fighting!
First of all, I'm not purely an ELF. Although I'm a dedicated and a slight die hard VIP, I can say that the Best Male Kpop group is Super Junior rather than picking my favorite Kpop group which is Big Bang. Why? Because I truly agree that Super Junior is indeed the face of Kpop in the whole world. Who wouldn't forget their catchy songs such as "Sorry, Sorry", "Bonamana" and "Mr. Simple" which all became certified hits in Asia and not to mention, the whole world! And not only that, they have a huge (I mean huge! ) international fanbase. Also, they have this "special something" that makes my heart melt every time I see their dedication and passion in any aspects of being a Kpop group. I'm truly sorry VIPs, but when it comes to the best Male KPop group, I have to go with Super Junior on this. But Big Bang will always be my favorite when it comes to music and its members (considering the fact that two of my biases are there. (GD and TOP <3)I'm just stating a fact which I agree with.
Super Junior, with no doubt, is still one of the best and biggest kpop groups in Korea. However, they need to be more active in their promotional song or album activities, or else their fandom might just deplete too much.
Super Junior was the first band who had their OWN concert in Europe. Enough said?! They are most famous, most talented, the funniest, most handsome and yeah.. They skinship is just lovable
I love them, they were my first kpop group and I am proud to be an ELF. Every member is fantastic and just perfect, for me their are the number 1
Their voices and dances blend together perfectly. Their laughter brings warmth and they treat each other like brothers. Super junior forever
They are not being called the KING OF HALLYU WAVE if they aren't the best. They spread the Korean wave in the world. The first kpop group who holds 100 concerts in kpop history. Most of their songs or rather albums has been the most like by people in any countries. And recently they have been pick as the teen choice in international awarding. And so they have the biggest fan club ever. All I can say they're the best! SUPERJUNIOR FIGHTING!
SUPER JUNIOR IS ALWAYS A FIRST PLACE OF SOMETHING.. They can do everything that a kpop groups always lacks
Super junior worked so hard for everyone! They deserve to be the best! #1 forever " the last man standing! '
They made kpop more popular in international world.
Related Lists
Best Super Junior Songs
Most Attractive Super Junior Members

Top Ten Super Junior Vocalists
Top Ten Super Junior Dancers