Best Male Rap Groups of All Time
The Top Ten
1
D12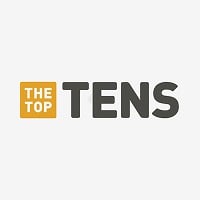 D12, an initialism for The Dirty Dozen, was an American hip hop group from Detroit, Michigan. D12 has had chart-topping albums in the United States, United Kingdom, and Australia.
Trash rap group. Another Hip-Hop travesty committed by delusional, ignorant Eminem fans. I really, REALLY HATE this fan base! - RobertWisdom
This is easily the wackest rap group ever!
Kuniva, Swifty, Eminem, and Proof kill the mic 'enough said and Bizarre is the funniest rapper alive I really don't like Kon Artis though.
D12 are the best. Everyone brings something different to the table and they are all very talented and have the same passion. Eminem, Proof and Kuniva are fantastic MCs.
2
Public Enemy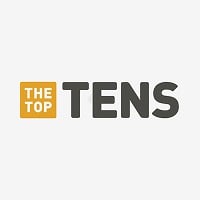 Public Enemy is an American hip hop group consisting of Chuck D, Flavor Flav, Professor Griff, Khari Wynn, DJ Lord, and the S1W group.
3
Run-D.M.C.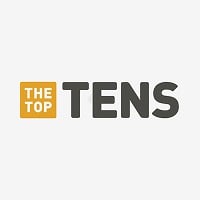 Run-DMC was an American pioneering hip hop group consisting of Run, DMC, and Jam Master Jay. They were formed in 1981 and disbanded in 2002 after Jam Master Jay was murdered.
4
Bone Thugs n Harmony
Greatest group its not even about record sale it's the impact they made one word infinite who's not copying bone thugs today open your eyes
5
Beastie Boys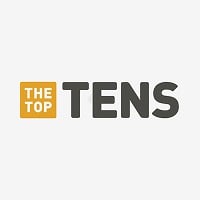 The Beastie Boys are an American Rap/Rock group that was formed in 1981 by its three original members, Michael "Mike D" Diamond, Adam "Ad-Rock" Horovitz, and Adam "MCA" Yauch.
Best rap group of ANY kind.
6
N.W.A.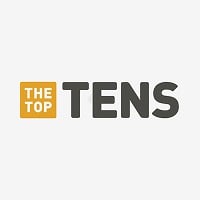 N.W.A was an American hip hop group from Compton, CA. They were among the earliest and most significant popularizers and controversial figures of the gangsta rap subgenre, and are widely considered one of the seminal groups in the history of hip hop music.
Eminem is my favorite singer and d12 is my favorite rap group, but without Easy e, Ice Cube, and Dr. Dre there would be no Eminem, d12, snoop dogg, 50 Cent, Nate dogg. None of that would be here.

Rip easy

Rip proof

Rip Nate dogg
Laugh out loud, Eminem? Are you people crazy
Old school hip hop, I love it.
Are you kidding they created gangsta rap don't get me worng Eminem is my favorite rapper but they created gangsta rapper they one of the greates song of all time and the most contriversial song of all time
7
ZedBazi
ZedBazi Is The Best
Best group in the world
Good in world
They need to be more knowned by the world. tabesstoon- kotahe is their ever best music
8 Fort Minor
9 Wu Tang Clan
10 Whodini
The Contenders
11 EPMD
12 Kid 'n Play
13
Naughty by Nature
Feel Me Flow, Hip Hop Hooray and O.P.P. were classics! Good ole days!
14
Outkast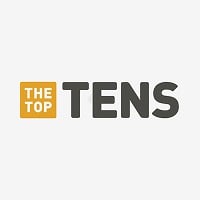 Outkast is an American hip hop duo formed in 1991, in East Point, Atlanta, Georgia, composed of Atlanta-based rappers André "André 3000" Benjamin (formerly known as Dré) and Antwan "Big Boi" Patton. The duo achieved both critical acclaim and commercial success in the 1990s and early 2000s, helping ...read more.
CLASSIC ALBUM... enough said!
15
Slaughterhouse
They killed in their album with shady records, it contains 4 rappers and everyone wants to collaborate with them. Joe Burden just released "no love" amazing, Royce the 5'9"s "success is certain" and there is still Crooked I and Joell Ortiz who just add to the illness
16 B.D.P.
17 Juice Crew
18
Odd Future
They are so great! I love them along with millions of others. They are very funny, and they talked about NINJAS in the song She. " Blinds wide open so he can see you in the dark when you're sleeping. "
They have great songs, they are cool, they are funny, and they have an awesome T.V. show, and they are awesome! I love their new album Wolf, especially the song Trashwang, which is AMAZING!
19
A.B.N.
Hardest group of all time for real. If you like bada** music check these dudes out
Spit harder than any other group on the list.
20
House of Pain
Jump around - Cookboy
They have so many great songs besides their world famous hit, Jump!
Back from the dead
21 Bad Boy
22
Bad Meets Evil
Simply destroyed the game in 2011 and there is definitely more coming, bother. Eminem and Royce Said 5'9" just get sicker by the album.
23
Black Star
Mos definitely and Talib Kweli. Need I say more.
24
Rich Kidz
They got bars like hell. they flow is... Unmated
25
Death Grips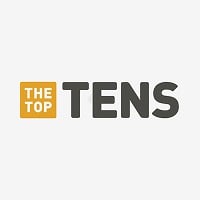 Death Grips is an American experimental hip hop band from Sacramento, California, formed in 2010. The group consists of vocalist MC Ride, drummer and producer Zach Hill, and recording engineer Andy Morin.
26
Pro Era
Easily the best current male rap group. Talent, smooth beats, and Clever lyrics are why I say this.
27
A Tribe Called Quest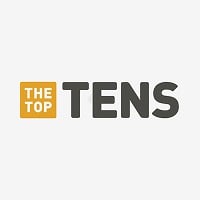 A Tribe Called Quest were an American hip-hop trio that was formed in 1985, and was composed of MC and producer Q-Tip, MC Phife Dawg and DJ and producer Ali Shaheed Muhammad.
BAdd New Item