Best Male Tennis Players
GoRazorbacks
The Top Ten
1
Roger Federer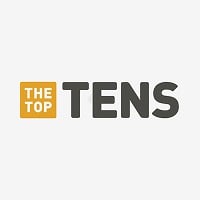 Roger Federer (born 8 August 1981) is a Swiss professional tennis player who is currently ranked world No. 3 in men's singles tennis by the Association of Tennis Professionals (ATP). He has won 19 Grand Slam singles titles, the most in history for a male tennis player. He has held the world No. 1 spot ...read more.
At the moment, Roger Federer is the most accomplished male tennis player ever, although it's impossible to really say he's the most talented. You could easily make the argument that Rafael Nadal is actually better on that count, since Nadal has clear advantage over Federer in terms of head to head, especially in the Slams. The day may also come when Nadal could surpass Federer's insane mark of 17 Grand Slams.

I'm giving the nod to Federer partly because he dominated tennis so thoroughly and convincingly for about a five year stretch...a feat that will be nearly impossible to replicate. You might say the competition was a little inferior during most of his tennis prime, but you can only play what's out there. No tennis player was that dominant for that extended stretch of time.

In his prime, Federer was a machine. His greatest strength, among the many you could name, were his groundstrokes. He could hit the ball at such an angle with tremendous power that made it ...more - jfausti
Tennis means Federer, Federer means Tennis. He is a god of tennis. Most stylish tennis player. If he is in the other side of the court you have to have something more than tennis.
Roger is the best
Roger Federer is the king of tennis, 16 grand slams says it all, the most prize money in tennis history is all you need to know, he may be struggling now but give him a break, 3 or 4 years ago he was unstoppable!
V 112 Comments
2
Rafael Nadal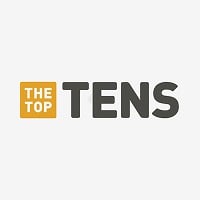 Rafael "Rafa" Nadal Parera is a Spanish professional tennis player, currently world No. 1 in men's singles tennis by the Association of Tennis Professionals.
Rafa may not be the best, but he is still my favorite tennis player. Just the way he fights on every single point like his life depends on it is inspiring. He doesn't end the points quickly, takes his time, makes the opponent suffer. Nadal is both at a physical and mental peak that is absolutely jaw-dropping. Break point? Set point? No problem. He saves them with what is arguably the most badass forehand in tennis history. Nadal makes us live his matches with him. His celebrations, injuries, pains, reliefs, we fight with him all the time. And he has an incredible sportsmanship in every situation, win or loose, great respect for his opponents.
Nadal is the best competitor in tennis! His passion, determination, grit and respect for the game of tennis is without question the best quality of a tennis player.
Without the recurring injuries, he might have surpassed Federer's grand slam haul.
When Nadal is on form there is no stopping him - I have a great respect for Federer but at the end of the day whenever he faces an in form Nadal he loses. Nadal is surely the greatest if not the most popular...
The best and should be ranked number 1, 11 grand slam tennis french open championships, the greatest at aus open, american open and wimbledon, Nadal is the king of clay and at the age of 24 (a few years ago) he's achieved more than any other tennis player ever. There should be a court named after him, "THE NADAL ARENA" or "RAPHAEL NADAL COURT" or something
V 65 Comments
3
Novak Djokovic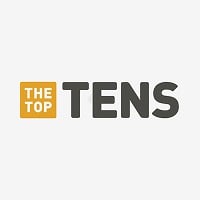 Novak Djokovic is a Serbian professional tennis player who is currently ranked world No.1 in men's singles tennis by the Association of Tennis Professionals.
A great tennis player
The best
It's too bad that no one is able to recognize how great Djokovic is when he is playing in the same era as Rafael Nadal and Roger Federer. Djokovic is probably already a better all-time player than Nadal and Rafa is pretty much done with his career. The highest winning percentage of all time, 11 majors, 29 Master's 1000's titles, 200 weeks at number 1, 5 World Tour Finals, 64 titles and he's still right at his peak. He'll be the favorite at every tournament he plays which no one has ever been able to say for anyone, even Roger Federer, and everyone is just riding Nadal because of the French Opens without even thinking about the fact that Nadal from his first major win to last major win, his supposed peak, had 6 losses in the first week and didn't even play 4 of them. Since winning his first slam, the 2008 Australian Open, Djokovic has had only TWO first week losses, the equivalent of Roger Federer. If someone rebooted this list, Djokovic would be put miles ahead of Nadal now that ...more
The best
V 51 Comments
4
Pete Sampras
Sampras is greater than Djokovic at this moment in time.
This is the only person I ever enjoyed watching playing tennis when I was a kid. It was almost unreal how he never seemed to break a sweat and just kept on winning for what I think is the longest record so far. Sampras vs. Agassi matches were the most epic. None of the current crop of players even comes close!
When Pete's game was on... He didn't need ground strokes to beat his opponents.
What about those running forehands, overhead smashes and crisp volleys. Phew...
That underrated backhand... Just look at some of his backhand winners against becker, agassi etc.. You will realise that Pete had no weakness. A TRUE PHENOM
How is Sampras number 4 he was such a beast. Just look at his nickname - 2storm
V 7 Comments
5
Bjorn Borg
It only really makes sense to compare players from the same era. Technique, tactics, equipment, rules and training all move on. Whilst acknowledging that Federer's record is unmatched, Borg was the easily the greatest player of his generation.
He did the utmost difficult
His competition was fierce, as he played several men on this list and usually trumped them. I don't see the current players struggling with the likes of guys like Connors, McEnroe, and Lendl. Nadal is already physically shot at 22. And Borg did it all with a wooden racket.
Bjorn Borg not only won the french open 6 times, but he also won Wimbledon 5 times Nadal may beat his career, but for now my vote is with Borg the master of clay and the grass.
V 7 Comments
6
Ivan Lendl
One of the hardest working tennis players most others just made it on talent but Ivan worked his butt off.
Ranked number 1 for 270 weeks between 1983 and 1990...are you kidding me, this guy was good.
7
Jimmy Connors
I loved to see him play. We don't have players of his caliber today. He had a personality that appealed to the public and he backed it up with the results of his games.
Jimmy Connors was my favorite male tennis player ever. He had a class and style about him that no one else had. I miss watching him because it was always exciting.
I think connors should be higher he still holds records for most wins and tournaments won and spent more time in top 5 then anybody who ever played
He had asthma and still set records even though he was not a tall player.
8
John McEnroe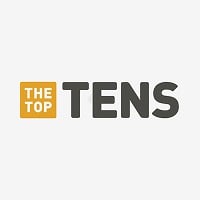 John Patrick McEnroe Jr. is a retired American tennis player, often considered among the greatest in the history of the sport.
People said he complained about calls a bit. But the thing is, he was right most of time. He had game, and provided some great tennis battles over the years.
JOHN MCENROE THE IDIOT!
9
Andy Murray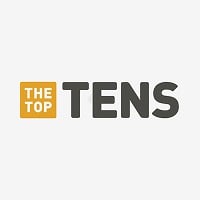 Plagued by injury but the hardest working player out there
british!
I like murray but he has to win a lot more than 2 slams to be this high in the rankings
One of the greatest ever british sportsmen, hopefully more to come from this fantastic athlete.
V 18 Comments
10
Boris Becker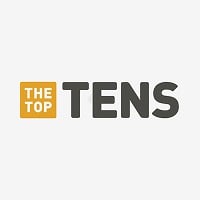 What should I share - you never publish my opinions.
Should be second
No one (but bjorn borg) could play better.He was a champion for such a long time.
One of the best,should be in top 5.
The Contenders
11
Rod Laver
No doubt has been said before, but 2 Grand Slams, book ends to the dramatic changes in tennis, the beginning of the Open Era. His longevity matches Federer's - and done in a time without the science, the technology and the private jets. Think of the greats he played from Head, Rosewell, Gonzales, Emerson, defeated Ashe, Connors and Borg. And I believe he was the effective number 1 for most of the decade, if not all from 60 to 70.
Laver below Murray all time, haha. So funny.
Laver only 1 spot behind Roddick, LOL! hilarious. - quackerpacker
Two Grand Slams... Interrupted by 6 years. Laver would have won at least 4 Grand Slams in his career. It is embarrassing to see him rated 13! I agree with Federer and Nadal who both have stated Laver is without peer in tennis history.
V 4 Comments
12
Andy Roddick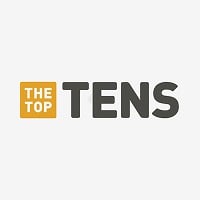 Do not be hopeless
Good player used be better though
Andy is so hotter than federer and novak...
I'm so disappointed!
Andy Roddick is a brilliant player from America and a real shame when he retired as I thought he would have been a great champion😊
13
Andre Aggassi
He was number one at his time! - Goku02
Agassi behind things and Murray what a joke
Andre Aggassi is the best tennis player ever
I lost all hope on this list when I saw Andre Agassi behind the likes of Gael Monfils.
V 1 Comment
14
Jo-Wilfried Tsonga
Why is he ahead of agassi
Will get a slam eventually
15
Stanislas Wawrinka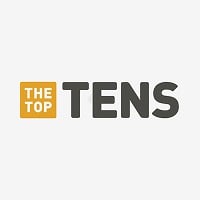 He is robin to federer batman
Yes stan is the man
GREAT playa
Stan the man! <3 love him!
16
David Ferrer
Fastest player on tour even in esrly 30s incredible
17
Gael Monfils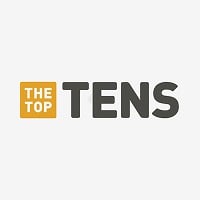 Gaël Sébastien Monfils is a French professional tennis player. He reached a career-high ATP world No. 6 singles ranking on November 7, 2016.
Very determined! Is not worried about losing. Just plays his best.
One of the most fun to watch tennis athletes. I mean who is doing all the crazy shots. Just love his style.
18
Tommy Haas
most underrated tennis player ever
19
Tomas Berdych
He is consistently knocked out in quarters but that's not a bad thing
Will win a grand slam eventfully let's go tomas
His forehand is so good he is my insparation
20
Juan Martín del Potro
Juan martin is a brilliant flamboyant player that towering over all the opponents. Get well Juan Martin you are missed at wimbledon
If it wasn't for injuries multiple time grand slam winner
Consistency is what he needs. He'll be a great player.
Is the potencial besto all time. Veredes
21
Pancho Gonzales
His endurance even to the 40' was amazing and his servis game was really good. in my opinion if he was today he would be No. 1.
22
Lleyton Hewitt
Moast taleted player I ever watched... very unfortunate with health..
I'll never forget his teenage win over Agassi, and that epic victory in 2003. vs Federer, where Fed was serving for match in 3rd set... incredible fighter... I still belive he could reach another Grand Slam final! Come on!
Cam aaawwwn!
23 Tim Henman
24 James Blake
25
Ilie Nastase
Ilie Nastase John McEnroe Rafael Nadal my three top players great players great entertainers
Highest winning percentage at the Masters. Was in 5 finals won 4. Could beat anyone, anytime on any surface.
26
Marat Safin
I don't care what the list says, best ever to me has nothing to do with consistency. The most devastating player, and the most interesting to watch, of all time is Marat Safin. When his game was on no one could touch him. Just look at his 2005 Australian Open final with Federer, or his demolition of Sampras in the 2000 US Open final. If he had a mental game and desire to win he would be #1 on this list.
27 Robby Ginepri
28
Ken Rosewall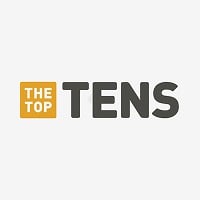 No power but one of the best
29 Goran Ivanisevic
30
Ernests Gulbis
Ernie's currently on fire!
31
Kei Nishikori
He should have been ranked much higher if he is not injury prone.
His talent deserves top5or4
He is so talented
32 Fernando Verdasco
33
Nick Kyrgios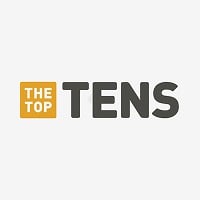 Nicholas Hilmy "Nick" Kyrgios is an Australian professional tennis player who is currently ranked world no. 30 in men's singles by the Association of Tennis Professionals. He is currently the highest-ranked Australian in the ATP rankings.
He just haves fun which is awesome
He is a savage
Kokkinakis banged your girlfriend
34
Marcelo Rios
Incredible to watch. He was just pure talent
35
Mats Wilander
Not number one of all times, but with seven Grand Slams he is up there among the great ones.
The best tennis brain in history
36 Feliciano Lopez
37
Carlos Moya
I love as a lawn tennis fan
38
Milos Raonic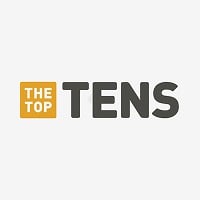 Milos Raonic is a Canadian professional tennis player. He reached a career-high Association of Tennis Professionals world No. 3 singles ranking on November 21, 2016.
Raonic is the best player of all time, perfect serve, perfect forehand and perfect net playing.
39 Jerzy Janowicz
40 Tomas Smid
41
Fernando González
Cheated to get silver medal in 2008. Jame blake should have been in the final because blake didn't chest and was a better player.
42
Bernard Tomic
Most talented player I've ever seen.
43 Roy Emerson
44 Jim Courier
45
Stefan Edberg
Should be top 10, easily
Fastest man to the net
He should be in top 7 at least. a very fine player.
46
Guillermo Vilas
TOP TEN EVER. RECORD MAN.
Well if you think federa is the best he is not better than god he bearly even played againsed god
47 Cecil Mamiit
48 Richard Gasquet
49 Marin Cilic
50
Del Potro
If it wasn't for injuries he would have multiple slams
PSearch List
Related Lists

Hottest Male Tennis Players

Top 10 Male Tennis Players 2015
Top Ten Best Male Tennis Players Under the Age of 26 in 2015

Top 10 Best Male Tennis Players of 2014
List Stats
4,000 votes
68 listings
11 years, 357 days old

Top Remixes (40)

1. Rafael Nadal
2. Bjorn Borg
3. Jimmy Connors
wattsy

1. Roger Federer
2. Pete Sampras
3. Bjorn Borg
foodsmasher0

1. Roger Federer
2. Andy Murray
3. Novak Djokovic
nishanth09876
View All 40
Error Reporting
See a factual error in these listings? Report it
here
.