Top Ten Best Manga Ever
Nejixchan
The Contenders: Page 10
181
High School DxD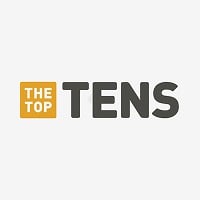 This should be top 20 in my opinion...
182
Oyasumi Punpun
This is a very dark coming of age story. That focuses on many different characters and their struggles. a lot of many shows us that they overcame their struggles but for this manga it rarely happens. When it does happen its very bittersweet to say the least. The story of the manga is a fantastic one about a child and his life into adulthood. It won't spare peoples feeling, with mature themes of 'abuse, neglect, suicide,rape, madness, lust, ptsd, murder, loss of innocence ' what makes it so great is that the characters of the manga are really unique. They are strangely designed, like the main character and his family being depicted as a birds, and some resemble strange things, you will grow to love the art because it makes each character easily recognizable. And don't let me started on the art. The illustration of this manga is one of the best, if not the best for some people, each panel is so detailed you could spend minutes just to pick up the info. The characters of the manga can be ...more
Some of the realest you will ever read
Best manga ever
183 Doulou Dalu
184 From the New World
185
Feng Shen Ji
First: the story may apear kinda dull... but the character development is well constructed (you will hate the protagonist on first chapters ).

Second: God DAM THE FIGHTS ARE AWESOME.

Third: I, as a Designer, must say THE ARTWORK OF FENG SHEN JI IS THE BEST! period

ohhh did I mention its FULL COLORED!
186 Kino's Journey
188
Tokyo Crazy Paradise
The heroine is someone you love immediately! Please give it a try, it's worth your time.
The girl is so cool! Although I don't like the proportion of the guy's built.
Great action, great emotion, it's about how bound are created and how they get stronger when facing adversity toghether.
189
Strobe Edge
I don't read shoujo manga usually but my friend recommend it to me, so I bought it, once I was dizzy and like sad then I read it, I just turn to a flower! The dizziness went off and sadness also, it have cute art also! Great plot and story, only 10 volumes shoujo manga, you should try it you won't regret it - ML
V 1 Comment
190 Fukashigi Philia
191
Kyou Koi Wo Hajimemasu
This shoujo manga by Minami Kanan has a great storyline that is different from other typical shoujo stories. She is a brilliant mangaka and her art is beautiful~
V 1 Comment
192
Otomen
One of my favorite shoujos, all the characters are extremely lovable. :) enjoy
193
Cross Game
The best baseball manga is also one of the greatest manga ever. You'll laugh, cry, and fall in love with Ko, Wakaba, Aoba, and everyone else.
These should be number 1... Why the hell it is put so low in the order... If you take my word, read it, then you will understand how great this manga is. I think this manga is best manga that has ever been made. Actually all Adachi mitsuru works are absolutely fantanstic and you can't help but fell in love with it. I have read all his ork at least 10 times (cross game 27 time literally)...
194 Dragon Eye
195
Ares
Sure, I finished Hunter x Hunter's episodes in a week. Sure, I've read countless of martial arts manga. Ares sweeps it away. The art style of Ares is unique and will never be forgotten. All of the characters in the series grow attached to you, and the depravity of the fights truly strikes a chord in your heart. The fights were breathtaking, and the character development astounding. Please give this a read, the world of Ares awaits.
Personally this is one of the mangas in my top ten list; it has a super epic fighting swordsmen storyline that is well written. The art is unique and the main characters are well developed. Strongly recommended read for action genre lovers
V 1 Comment
196
The Law of Ueki
Awesome hero, awesome action, awesome villain.
Relates to most readers in every way possible.
What's not to like?
V 1 Comment
197
Mermaid Melody Pichi Pichi Pitch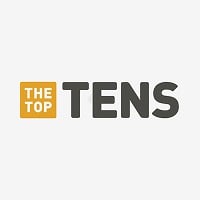 Mermaid Melody Pichi Pichi Pitch is a shōjo manga and anime series created by Michiko Yokote, with artwork by Pink Hanamori.
198
Ashita no Joe (Rocky Joe)
Why is this not even on the list at all? It's a cultural icon, and one of the most moving pieces you will ever read.
What guys, this is one of the most beautiful things a human can experience..
199
Kinnikuman
This manga/anime is one of the best, but sadly it isn't very known in the U.S. If this series had more exposure it could easily get top 20. In Japan This series sold better than fullmetal, death note, yu yu hakusho, hunter x hunter, and many more famous manga
It is a great and funny manga it is definitely on my top 5. It should be at least top 20.
200
Capeta
It is realistic story about a boy name Capeta. His only dream is to be F1 champion. It shows how his poor dad and his two childhood friends supported his dream and how he climbed up the ladder from cart racing to F1 and how he struggled with his defeats.
After reading this I got to know what a race car driver has to endure even to get one chance in F1.
#respect
Reading manga motivates me to do the same and follow my dream no matter what.
PSearch List
Recommended Lists
Related Lists

Top Ten Anime/Manga Characters

Most Annoying Anime / Manga Characters
Top Ten Romance and Comedy Anime / Manga

Strongest Female Anime/Manga Characters
List Stats
22,000 votes
363 listings
8 years, 236 days old

Top Remixes (117)

1. Berserk
2. Fullmetal Alchemist
3. Death Note
Xarex

1. Bleach
2. One Piece
3. Parasyte
CurryMan21

1. Fruits Basket
2. Itazura na KIss
3. Ouran High School Host Club
Chugari
View All 117
Posts
Error Reporting
See a factual error in these listings? Report it
here
.