Top Ten Best Manga Ever
Nejixchan
The Contenders: Page 8
141
Pokemon Adventures
Pokemon Adventures/Special is not well known but a very good manga- it starts of childish but later it gets much, much better. If you are looking for action, adventure, a good plot, the characters ageing instead of staying ten all the time, romance and a Pokemon manga more mature then the Pokemon anime, this manga is perfect for you!
Good manga original origin of the still ongoing anime called Pokemon
I've read all the archs now and I am amazed how good this series is, I mean there are plenty of volumes for the avid reader but for those who are just looking for nastalgic sake this is one for you, personally I preferred volumes 1-28 and the fire red and leaf green archs but that's up to you. Otherwise would put it as a must read if you liked the Pokemon origins short film.
V 1 Comment
143
God Child
God Child is number thirty-four? I am both stunned by this and awed. God Child is a bloody beautiful story like nothing I have ever seen before. Kaori Yuki is one of the most genius mangaka of all time and God Child is her best work. Everything is dark and haunting the ending is beyond words I cannot easily name a fault to this manga, it is just so beautiful. Also so disturbed that it feels like home. I am very happy to see this as high as it is with so few fans.
A very unique and haunting manga. No other manga series I've read comes even close to it in its genre.
V 1 Comment
144
Cowboy Bebop
It was first an anime, but it became a manga later on, And I love it... It's top ten for me!
I can't believe it's as far down as this. Educate yourself, it wil also be a treat. If you haven't seen the series either, watch it - hell if you haven't heard the soundtrack, including live orchestral performance, go listen to it.
ARE YOU KIDDING ME BEST ANIME OF ALL TIME
Very unique anime, the soundtrack is great!
V 4 Comments
145
Cardcaptor Sakura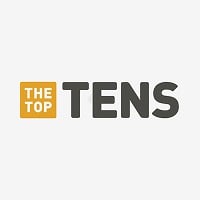 Cardcaptor Sakura, abbreviated as CCS and also known as Cardcaptors, is a Japanese shōjo manga series written and illustrated by the manga group Clamp.
I think Cardcaptor Sakura is such a marvelous job that out from very smart author, CLAMP. This series might took most children as the major characters, but for my point of view, this series isn't for children! Too many deep aspects developed that children can't understand the real & hidden meaning of it.
And the best part from all CLAMP's works including Cardcaptor Sakura is, they teach us that definition of LOVE is pure & boundless, no matter how hard the situation.
I've read this since I was 9 and after this 10 years I don't get Cardcaptor Sakura bored me, even I've finished the stories, watching the anime & do it repeatedly, recommended for people who love to read some simple but meaningful stories..
I LOVE CARDCAPTOR SAKURA even though this manga is old! But still it is wonderful,. The story will make you shout until your throat!. This story is the best. Even if the story's character is just children but this manga will make you feel the love, the passion, the importance that the clamp gave to this story. I've been reading different kinds of manga everyday and until now that I am 14 there is still no manga/anime that can beat CARDCAPTOR SAKURA! , you know I think or you should really read this manga because CARDCAPTOR SAKURA IS AMAZING...!
I love how romance develops
And with all the new unique cards popping up you sometime get distracted on how hilarious the manga can be
The family in this manga is also so amazing it makes it feel like you've known them for 10 years of your life
Eww Cardcaptor Stupid Copied Sailor Moon
V 3 Comments
146
Ranma 1/2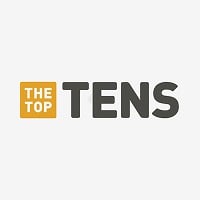 This is the first of the Takahashi creations I would come across, and would eventually lead me to more of her great works of art. Great story line, hilarious characters, and plenty of action. This anime will always be one of the greats to me.
Ranma 1/2 will live in my memory for a long time and I don't think I'll find again a couple as perfect as Ranma & Akane in any other manga series.
This is one of my favorite martial arts manga. It's a classic and the connection with the characters is something special. The ending is worth it. Plus, Takahashi anyone?
Oh my dear Shampoo! - Shrishti
V 7 Comments
147
Tsubasa Reservoir Chronicle
So, why isn't this on the list? CLAMP not only did it again, but made this a big hit. Tsubasa is one of my favorite manga of all time. It is all about destiny, love, comedy, friendship, tragedy, mystery, fantasy, etc. Tsubasa most definitely tops all!
CLAMP, CLAMP, CLAMP AND CLAMP. You have amazed me once more with Tsubasa Reservoir Chronicle, why isn't this in the top ten? The storyline and plot are amazing, it should be on top, seriously people! The story started getting darker as the OVA Spring Thunder and Tokyo Relavations started, the plot twists are just great and I love the Anime dearly, Tsubasa in my opinion should be Number 1!
This is the only manga I have ever read that was literally an obsession. I was so hooked on it that I couldn't even focus on school, it was just that good. I think this should be #1. It's philosophically extremely deep, but at the same time it's very accessible.
It should be on the top lists!
V 6 Comments
148
Akatsuki no Yona: Yona of the Dawn
Favorite manga and anime of all time! Definitely the best!
Best manga ever!
It's awesome that's why peeps
HIGHLY RECOMMENDED! BEST MANGA EVER!
V 7 Comments
149 Gentlemen's Alliance Cross
150 Devilman
151
Future Diary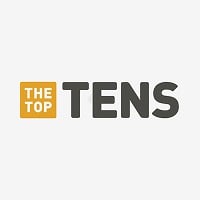 Truly a good manga, tragedy after tragedy, Yuno and Yuki made it together, mostly because Yuno slaughtered the competition, while Yuki hid, but it's just too heart-touching to explain. If you haven't read or seen it, I totally recommend it for any otaku who enjoys a good love story.
It a killer manga to read, if you like this one you will like BIG ORDER manga too.
This masterpiece may seem like your run-of-the-mill game of death story, but with twists and turns around every corner, an impenetrable mystery, and a cast of unforgettable characters, Sakae Esuno gives you a manga you'll want to read over and over again.
Very captivating. draws you in
V 1 Comment
152
Suzuka
Read most of the manga listed above, and save for a few titles, I find most to be far inferior to this masterpiece by seo kouji. As the manga progress, you understand the personality of each character a little more, and grow to like each girl a little more. The beauty of this manga is not an awesome story, but Seo Kouji letting you know the minds of each of the character he created little by little.
Suzuka is an extremely heartwarming story. Seo Kouji really does well in setting up the subplot of track to ultimately develop the plot of the story. He also used track to show something rare in a guy, his determination, specifically Yamato's determination. I cried in the end.
So good! You should also read kimi no iru machi which is written by the same author.
V 1 Comment
153
Sword Art Online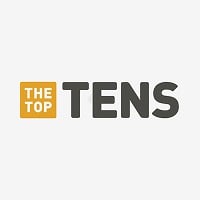 Sword Art Online is a series of Japanese light novels written by Reki Kawahara and illustrated by abec. In 2012, it received an anime adaptation produced by A-1 Pictures and the SAO Project, and is directed by Tomohiko Ito . The first season is divided into two arcs known as "Aincrad" and "Fairy Dance". ...read more.
This show is amazing, whenever you watch it, your hooked, you can't spend a minute away from it and its also very emotional I seriously sobbed on episode 14 when (by the way spoiler alert) I thought Kirito and Asuna died and almost cried on episode 12 when (another spoiler alert) Yui wasn't real and was taken from Kirito and Asuna. This show will always be in my heart and I hope it will be in yours
! What is this doing in 151th place. This is one of my favorite anime. I mean this anime is AWESOME! Ever since they restarted the series I can't wait for more. How the heck is it 151th place. Seriously this is so under-rated here this anime deserves some serious attention.
I liked the romance and the action that was put into place. They don't hide anything they let it flow like it's here so enjoy it while it lasts kinda thing. Watch it to feel it.
Why is SAO so underrated. It is an amazing Anime. The Charakters are really cool. There's romance fighting it' full of action and humour.
V 10 Comments
154
Major
Major is, quite simply, the best sport manga and one of the best of all mangas. If you like baseball, or even if you don't (I didn't before I read major), this is an excellent manga with great characters and an even better story.
Best out there. The emotion, the action, and the whole she-bang was awesome. It's hard to explain so just go out watch it and absorb all of it and you won't regret it.
V 2 Comments
155
Seven Deadly Sins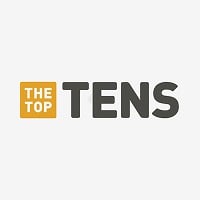 It gets kinda slow at times but all in all it is a good read. The characters and the powers are great
He most promising manga I've read nowadays. I liked it every single bit.
I won't say anything.. Just read the damn manga.. you will love it
Really really good come on
V 4 Comments
156
Love Com
LOVE LOVELY COMPLEX. The hilarious love story that unfolds pulls you in like a stubborn wave refusing to let go. Absolutely loved the manga!
THIS! Can't tell any better romance manga than this! I LOVE IT. We can find romance and comedy in a very great touch. Read this and you'll never regret!
I like death note, nana, yu yu hakusho, vampire knight, but lovely complex (love com) shouldn't be on 92.
157
School Rumble
Funny, touching, and with so many likable characters, this is a manga that any manga fan, male or female, should check out.
This should be in top 10 list and is funniest manga ever. Every character is lively and funnier. Each character has its own uniqueness
The funniest slice of life/school anime and manga I've ever watched or read
This manga should be in 50 ranking
V 3 Comments
158
Arisa
Love this manga finished the series the only thing I don't like it the murder knives and blood the worst part ever is the romance for the main character (NOT ARISA) epic FAIL!
A thrilling manga about mysteries and friendship. It really gets you thinking. The art is amazing and so is the plot. It is a must read. :D
IT IS GREAT! Love the style, one of best book ever, only read shoujo! The only part bad is the murder and knives... and MAIN CHARACTER'S ROMANCE SO SAD ARISA DOES NO COUNT AS ROMANCE, HER BOYFRIEND TRY TO KILL HER OWN SISTER AND MOTHER, That is all thatk you!
159
Fairycube
This is a good manga and it has a very good story to it, and its not the typical fairy thing that is all happy and goi lucky, but this has a very deep side to it that just wont let you go it grabs on to you and makes you want to read it till the end!
160
Tegami Bachi (Letter Bee)
Amazing art, great story, and a lot of heart. It's well told and the art delivers. For the most part it's episodical, but it all contributes to an overall story arch. I really love this manga.
PSearch List
Recommended Lists
Related Lists

Top Ten Anime/Manga Characters

Most Annoying Anime / Manga Characters
Top Ten Romance and Comedy Anime / Manga

Strongest Female Anime/Manga Characters
List Stats
22,000 votes
363 listings
8 years, 236 days old

Top Remixes (117)

1. Berserk
2. Fullmetal Alchemist
3. Death Note
Xarex

1. Bleach
2. One Piece
3. Parasyte
CurryMan21

1. Fruits Basket
2. Itazura na KIss
3. Ouran High School Host Club
Chugari
View All 117
Posts
Error Reporting
See a factual error in these listings? Report it
here
.