Top Ten Best Mario Characters
The Contenders: Page 3
41
Nabbit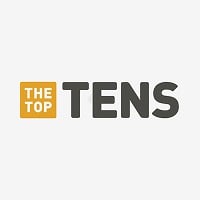 He is awesome in new super luigi you because he can't die
He Never Dies Except That You Fall From Pits Or When Time Is Out etc. - CuteGirlJigglypuff
Get back here you stole toads toys
Nabbit is the most interesting Mario character. In new super Mario bros U he stole your item. In new super Luigi U he is playable and is invulnerable to everything except dying. He quickly became one of my favorites for several reasons.
1) He looks so cool (reminds me of shy guy)
2) He is mysterious (like shy guy)
3) He's not good or bad
4) He's like a wacky cartoon villan that's not always bad.Where you kinda like the bad guy. Those are always the most interesting characters. Nabbit needs to make his debut in Mariokart 9. I hope Nintendo puts him in more games.
V 3 Comments
42
Goombella
Super princess peach and you agree - Blueyoshiparody123
Goombella is great and actaully has a name, Bella. And she's not too girly like Peach and Daisy. Peach is the wrong choice. On her game, it's Super Perry, like Perry is the only other female in Peach's own game. Goombella also prooves strongness under the females like Birdo. Without them it a bunch of girly weak princesses. And there has to be more female villains like Fancy Pants or Olivia the Pirahna Plant.
V 1 Comment
43
Roy Koopa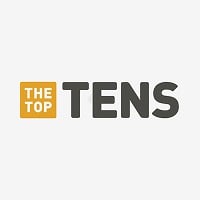 Roy is the strongest Mario character by a long shot. He may be a bit of a bully sometimes, but he is Bowser's favourite, and Bowser is the best.
His pink sun glasses are awesome!
Roy Koopa should rival Axel Chains.
The garbage Koopalings are still this high on the list. Unbelievable. - DCfnaf
V 9 Comments
44
Lady Bow
She is just plain cool she is my favorite paper mario partner
I always want her out please vote she deserves to be higher
Aww why ranked so low? Not only is her design cute, but she's a great character. Plus she's a boo. But not only is kind & loved by the boos around her, but she's also brave, strong, & a bit mischievous, but kind and understanding. Defiantly should be higher on the list.
If only Lady Bow had a big, feminine ass that relates to (& is as big/wide as) her wide body & an actual vagina that related to her green-colored immortal body.
45
Blue Toad
This guy (these guys? ) are way better than regular toads. They actually get out and fight along with Mario instead of the red spots who just stand around making Mario do all the dirty work! He and Yellow Toad are the best toads!
Captain Toad Is WAY Better Than Blue And Yellow Toad!
I like toads and I like blue!
46
Kamek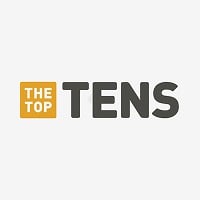 Kamek is a common enemy in the Mario Bros. Franchise. He usually appears in New Super Mario Bros. Games, Super Mario Bros. Games, or other similar games. He also appears in spinoff titles, like Mario Party, in which he is not a playable character but creates an obstacle for the players on their way ...read more.
How the hell is Kamek behind any of those horrid koopalings?! He's the head magician of the koopa troop. Kamek deserves more respect.
Bowser Jr. Grandfather. Anyone who is related to Bowser Jr. Is amazing!
Funny, I've never heard anything negative about Kamek. I always thought he was just obscure.

Anyhoo, I think Kamek is a pretty cool character. For some reason the thought of a snarky, beleaguered caretaker for the young Koopa king appeals to me. It's too bad he didn't make it into Mario Kart 64, though.
Why is Kamek so low on the list. He's a amazing character. I've always loved this guy. Awesome character.
V 12 Comments
47
Metal Mario
Metal Mario AND metal luigi are both awesome characters, from smash bros. Melee to Mario kart 7, they've been awesome to battle and play as!
He's way too underrated. He should be ahead of Pink Gold Peach!
Come on! This character is so cool he even sounds cool!
Who put this garbage clone character on the list? Kill him and Pink Gold Peach! - DCfnaf
V 12 Comments
48
Larry Koopa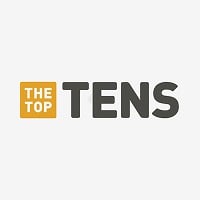 Best on the list in my opinion
I like him because he is simple and easy to beat in New Super Mario Bros Wii
Larry is awful. He and his six comrades take out boss variety in the games. While I do find Ludwig interesting, he is not a good boss. Larry is the worst in my opinion and gets to much love because of his Mohawk. Larry does the same thing every time and it gets boring.
Due to this troll doll haired turd and his six crapspawn brethren, guess what we have? A lack of boss variety in Mario. This one is easily the lamest and easiest to kill. They're all pretty terrible but this one is just "Mr. Normal" - DCfnaf
V 12 Comments
49
Baby Mario
Sometimes he's pointless and funny at the same time. He's like "Baby" every two seconds but could ride a motorcycle. - P0o0o
Baby mario should be in the top 5
Baby Mario is too underrated!
What? Who the heck thought Baby Mario should be on the list? So annoying! - DCfnaf
V 5 Comments
50
Mr. L
Mr. L should've been at the top of this list, and I hope he is soon. Mr. L is one of my favourite characters in ANY video game. He is just an excellent character. He was interesting, had a certain smug charm to him, and made the perfect final boss to Super Paper Mario.
Why isn't he near the top? Haven't ANY of you guys played Super Paper Mario? THIS GUY IS AWESOME! He is the exact opposite of Luigi. I thought it was cool to see this side of Luigi, even if it isn't exactly him.
Mr. L is so awesome! He just has this amazing personality and music!
He's Basically Luigi, take that off the list - ToadF1
V 10 Comments
51
Bob-omb
I loved these guys when I was a kid. I still don't know why I like them now. - P0o0o
I like them. I find them cute.
52
Chain Chomp
Yes, Chain Chomp is a minor character, but he is still one of my favorites! I LOVE CHAIN CHOMPS! I always have, and I always will. I mean, they're basically guard dogs that just do their job. But, they are also adorable! True, they try to eat you, but just look at their big, black eyes... And who knows? Maybe they just want to play with you!
Chain Chomps are frightening. They are similar to Bulldogs.
53
Red Yoshi
Any Yoshi is adorable. Any color on him is adorable.
Whoa at number 50 he is the best Yoshi available and is so fast in Mario kart 8 HE IS THE MAIN MAN
Best yoshi color
54
Dreambert
Dreambert's general reactions to the world around him are hilarious, and I like how his tutorials are actually on things we DIDN'T learn in all of the previous games. - Garythesnail
This guy is underrated... my favorite! Best character ever! Dreamstar forever!
Prince Dreambert: a ripoff of Starlow & Prince Peasley. Great!

Speaking of Mario & Luigi games, I would give Superstar Saga a 74/100, Partners in Time an 85/100, Bowser's Inside Story a 28/100 and Dream Team a 21/100.
There were a of funny moments with him. Heh heh heh...biggidy bowser...heh.
V 2 Comments
55
Dry Bowser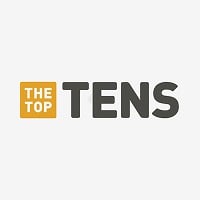 Dry Bowser is the fossilized version of the main antagonist of the Mario Bros. Franchise, Bowser. He first appeared in New Super Mario Bros. on the Nintendo DS after Bowser had been dumped into the lava and was left with his skeleton. Since then, Dry Bowser has appeared as a villain in games like Super ...read more.
The first time I saw dry Bowser, he freaked me out so much, I almost went into a coma, he's awesome!
He is just so awesome! Look at him! LOOK AT HIM! Just look at him and tell me that isn't awesome!
He is way cooler than Bowser and should be at least #5. He slits BLUE fire which is actually hotter than red fire! - RealLifeProblems
One of the coolest in the series. Yoshizilla-Rhedosaurus made him even better!
V 11 Comments
56
Mini Pauline
I wish all these criminally underrated Mario characters were on this list. However, I feel like all the Mini toys that are not Mini Marios are on par with each other/not as great as Mini Mario mainly because they all have the same personality which results to not that much creativity or diversity. We need difference!
V 1 Comment
57
Mona
Mona is a cute high school girl that can do pretty much anything. Enough said. - HELLADERE120
She should go bang Diddy Kong & Sonic the Hedgehog aka Penis the Hedgehog.
V 2 Comments
58
Luma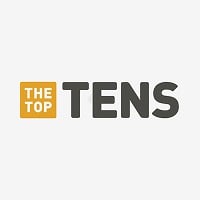 Come on! Lumas are so cute! I can't decide between the ones that eat star bits, or the ones that eat coins. THEY'RE BOTH SO CUTE! Plus I like Rosalina
Luma is much cuter than Toadette & Yoshi. He should be higher on this list.
Luma should be higher than Yoshi & Toadette. Also, Lil' Jon would be a perfect voice for Luma.
Custest thing ever look at those big puppy eyes
V 5 Comments
59
Lakitu
Lakitu is the only half-body that is not for Halloween, but for peace and love for me and you.
A half-body floating on a cloud sounds cute, especially with the glasses.
Lakitu is pretty awesome in Mario Kart 7, but I kinda wanted his seat to be a cloud when he was driving any kart!
Lakitu for the win!
V 4 Comments
60 Bullet Bill
PSearch List
Recommended Lists
Related Lists

Top Ten Mario Kart Wii Characters

Coolest Mario Characters

Most Overrated Mario Characters

Top Ten Mario Kart DS Characters

10 Most Underrated Mario Characters
List StatsUpdated 21 Jul 2017
4,000 votes
216 listings
8 years, 29 days old

Top Remixes (123)

1. Wario
2. Bowser
3. Dimentio

DCfnaf

1. King Boo
2. Black Yoshi
3. Luigi

thelegendaries101

1. Princess Daisy
2. King Boo
3. Luigi

DaisyandRosalina
View All 123
Posts
Hakros323
Error Reporting
See a factual error in these listings? Report it
here
.