Top Ten Best Mario Characters
The Contenders: Page 5
81
Wendy O. Koopa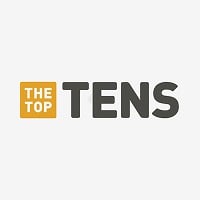 Wendy O. Koopa is a female villain in the Mario Bros . Franchise . She is the only female member of the Koopalings and can usually be found assisting Bowser and Bowser Jr . on their wicked plans with the rest of the Koopalings . She first appeared in Super Mario Bros . 3 in 1988 and since then has been ...read more.
Can you imagine if Wendy O. Koopa were over 6 feet tall but under 7 feet tall & had a big pear figure?

Wendy O. Koopa height: 4'10", but eventually 6'4".

Imagine if The Adventures of Super Mario Bros. 3 had a crossover with Adventures of Sonic the Hedgehog & Kootie Pie Koopa (who would've been turning 17) kidnapped & molested Tails making her a pedophile whereas she sees both Princess Toadstool & Sonic the Hedgehog as a rival to her. Also, Kootie Pie Koopa is lighter than she looks.
Her thighs are banging! If only Ttails got scared by them since he has shorter, younger & much thinner legs.
I am so sick of her getting hate, her hate is SO STUPID. - DCfnaf
WendyIsQueen? More like WendyIsTrash! - ToadF1
V 14 Comments
82
Antasma
Count Antasma is so Underrated. He deserves to be much more Famous.
Very Scary Nightmare dracula based villain. Nearly beat mario.
Sorry I voted for fawful I didn't see Antasma
My favorite villain besides waluigi
V 2 Comments
83
Whomp
These guys are so cool. I like to get them to try to slam down on me I like the noise they make... "AUAUAUAAUAUAGHHH! " After that I like to climb on top of their heads and it's like they don't notice it's hilarious. And the whomp king he notices and he shakes around until you fall off its fun to watch.
84
Mona
Mona is a cute high school girl that can do pretty much anything. Enough said. - HELLADERE120
She should go bang Diddy Kong & Sonic the Hedgehog aka Penis the Hedgehog.
Mona would be a great match for Proto Man.
Mona and Ashley would be a great choice for MK9
85
Cheep Cheep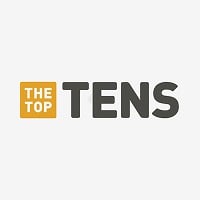 Come on! He is in almost all of the god Mario games
Cheep Cheep more like crap crap
86
King Koopa
King Koopa is just a different name for Bowser.
Bowser is already on this list...
87
Baby Daisy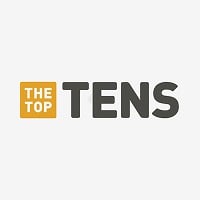 Baby Daisy is the infant version of the major character in the Mario Bros . franchise, Princess Daisy . She is known for her appearances as a playable character in Mario Kart Wii and Mario Kart 8 . She is also found as a playable character in Super Mario Sluggers for the Wii .
Come on Baby Daisy is the best and cutest baby ever
She has to be number 4 ( I like Yoshi, Luigi, and Rosalina)
Why she's under baby Wario? He appear only in one game and it's not a Mario game but a Yoshi game. - DaisyandRosalina
2ndd my opinion - Belle9090
V 2 Comments
88
Yellow Toad
Should be above Toad himself since he actually fights along Mario and doesn't put down Luigi at all!
He is awesome.
Yellow toad is underrated unlike blue toad, blue toad is in like all 4 player mario games, unlike yellow he is only playable on 4 games, and ussualy he is player.
The color yellow is uniqe itself and yellow toad
V 1 Comment
89
Plessie
I was surprised I had to add plessie - NESSquid
Plessie is awesome. He needs to be in the next Mario Kart game.
90
Lubba
Lubba is the best!
He's sexy. Also, he could wear an Axel Chains wig.
I'm surprised that he is so minor!
I wanna sex Lubba - MagmaFox
V 8 Comments
91
Black Mage
He is much less annoying than White Mage.
92
Toadbert
By boogity, Toadbert is awesome!
93
Wiggler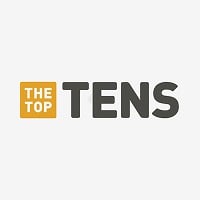 Wiggler is awesome! My absolute favorite Mario character. Go Wiggler!
The best Mario enemy, he is so bouncy!
He is super relatable, and I love him!
I hope Wiggler returns in MK9
94
Baby Bowser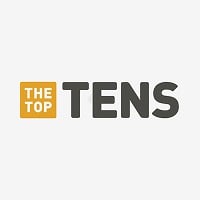 Why is Baby Bowser so low on this list?! There's nothing to hate about this awesome, overly cute Koopa baby.
Baby Bowser is so underrated & deserves to be a major male video game character.
Baby Bowser should be at least top 2! Please?!
Baby Bowser is just a different name for Bowser Jr.
Bowser Jr. is already on this list...
V 1 Comment
95
Tubba Blubba
I smell delicious ghosts! OPEN THE DOOR!
The original Paper Mario is the best Paper Mario game by far!
V 2 Comments
96
Boshi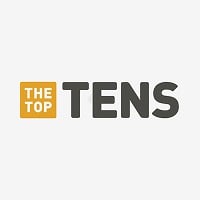 This guy looks weird.
I would bet that Boshi & Wario are best friends with each other.
Id bet a dollar yoshi and boshi are rivals
This guy is only in ONE GAME! I think he would've been a better MK8 character than Pink Gold Peach! - Tyler730
V 1 Comment
97
Boomerang Bros
WHY IS BOOMERANG BRO IN NUMBER 88! HE DESERVES A PLACE LIKE 9 ON THIS LIST He is super strong super brave and he always says YO please make him on at least 9 on this list
98
F.L.U.D.D.
F.L.U.D.D. is awesome! He's one of the best power-ups in Mario history! What power up is also a character? F.L.U.D.D. is! He is from my favourite game of all time, Super Mario Sunshine. He deserves so much more credit!
F.L.U.D.D. Is awesome not as good as Yoshi but awesome.
99
Fly Guy
My 3rd favorite character, with 2nd being shy guy and 1st being dreambert!
My 3rd favorite, but a mix of my other to! : he floats like my favorite, dreambert, and is a shy guy, like my 2nd favorite, shy guy himself!
Fly Guy is so ADORABLE!
A flippin flying shy guy
100
Dry Bowser Jr.
He is really cool. Just like his friends and father Dry Bowser and Dry Bones. - Jonas103
No such thing
PSearch List
Recommended Lists
Related Lists

Top Ten Mario Kart Wii Characters

Coolest Mario Characters

Most Overrated Mario Characters

10 Most Underrated Mario Characters

Top Ten Mario Kart DS Characters
List Stats
5,000 votes
227 listings
8 years, 241 days old

Top Remixes (144)

1. King Boo
2. Black Yoshi
3. Luigi

thelegendaries101

1. Yoshi
2. Wario
3. Luigi

-l-l-

1. Mario
2. Fawful
3. Vivian

NintendoFan364
View All 144
Posts
Hakros323
Error Reporting
See a factual error in these listings? Report it
here
.