Best Meek Mill Songs
The Top Ten
1
Dreams and Nightmares

The only song I really want to replay multiple times off last year's album was the intro. The buildup and then the switch in the middle of the song leaves you extremely pumped up by the end. Ideal choice of song for a workout.
This is one of the only Meek Mill songs I like to be honest. Drake already killed him as far as I'm concerned.
The best meek mills song yet to come Dallas Texas
The Raise Your Weapon of rap. I'm not even kidding. - SwagFlicks
2
Amen

This was one of his first major hits and set up his career for greatness
3
Burn

4
Ima Boss

Bitch I'ma boss!
5
Who You're Around

6
Polo & Shell Tops

Very nice hook... nice lines too
7
Lord Knows

Motivates you to get stuff done while also having a deeper meaning.
emotion
8
Heaven or Hell
Please you guys should play this song
His realest song by far
9
Lil' N**** Snupe
Best meek song besides dreams and nightmares. You can hear the pain in his voice as he pays homage to his prodigy.
Rip lil sunpe
R.I. P Lil' Snupe 🙏
10
Big Dreams
Best tune for getting pumped before sports ✌
The Contenders
11
Traumatized

Easily one of Meek's best songs. Show's another side of him where you can hear the pain in his voice as he raps about his struggles.
This song got me into liking meek
The best of meek mill, trust me
12
R.I.C.O.

We might just get hit wit the rico
Old ways new women gotta keep a balance
13
Levels

14
Believe It

15
Bag of Money

16
Maybach Curtains

Incredible instrumentation, truly a classic
17
Ready or Not

18
Ambitionz

19 Dreamchasers
20 Won't Stop
21
All Eyes On You

This hurts. Never thought hip hop could make me cry. But it did :( - Ark-M
How is this not a top ten
22
Tupac Back

23
So Sophisticated

24
Ooh Kill 'Em
Stolen beat, this is a response to kendrick lamars control verse and it's my favorite should be top 10
25
House Party

26
In God We Trust

27
Pandemonium

28
Monster

Infectious beat, killer rhymes make this single one of Meek Milly's best songs.
29 Middle of Da Summer
30
Issues

31 Flexin On Em
32
Tony Story

33 A1 Everything
34
Derrick Rose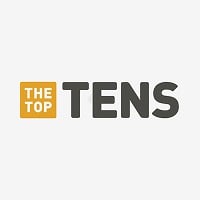 Derrick Martell Rose is an American professional basketball player for the Minnesota Timberwolves of the National Basketball Association.
35
Ya'll Don't Hear Me Tho

36
Wanna Know
I don't care what anyone says, Meek destroyed Drake in this. - SwagFlicks
37
Classic

38
Lean Wit It

39 Faded Too Long
40 Real
41 Used to Be
42 On My Way
43
Young Kings

44 Get Dis Money
45
Young & Gettin' It

46
Tony Story, Pt. 2

47 Real N***** Come First
48 Love Don't Live Here
49
Rich & Famous

50 I'm On One
PSearch List