Best Melodic Death Metal Bands
truemetal
The Contenders: Page 3
42
Blackguard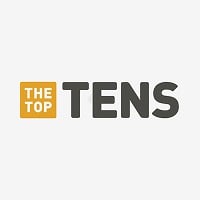 Blackguard is a melodic death metal band from Montréal, Canada, previously known as Profugus Mortis. Blackguard was formed in 2001 as a straight-ahead black metal outfit. They are known for the female drummer Justine "Juice" Éthier. The band has supported and toured with numerous acts: Behemoth, Cryptopsy, ...read more.
43
In Vain
Cool band. Their sound is slightly progressive and uses different styles of vocals like Death Growls and Black Metal Screams. - Lemoon
In vain my favourite since matt supports them from Trivium
44
Sonic Syndicate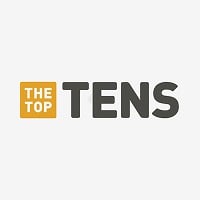 Sonic Syndicate is a heavy metal band from Falkenberg, Sweden. They are influenced by Swedish melodic death metal bands such as In Flames and Soilwork and American metalcore bands like Killswitch Engage and All That Remains.
Pre We Rule The Night Sonic Syndicate was awesome melodeath but from that album and onwards they've been really bad.
They album, We rule the night" is awesome!
V 1 Comment
45
Before the Dawn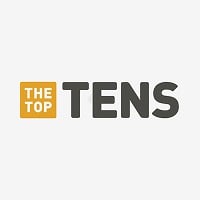 You must be kidding me right. Number 56 in this list there is no way they are perfect and they become unique in their last album should be in top 10 at least. - Mansonlooks
The first melodic death metal band I listened to. And my favorite one.
Listen to throne of ice
Underrated as hell - Gamarax537
V 3 Comments
46
Starkill
Totally new melodic death metal band with young artists who was influenced by CHILDREN OF BODOM. An awesome band really, many metalheads need to listen to this band. This band riff and melodic is similar to early COB apart of the body paint and many blast beats in various songs.
Use to go by the name of Massakren, this band is awesome. Parker Jameson is a force to reckoned with, I'd even go as far to say he is the best soloist in all of melo-death. A few recommendations are: This Is Our Battle, This Is Our Day, New Infernal Rebirth, Immortal Hunt, Strength In Shadow, Immersed In Chaos, & Blood, Spear, Sword, & Fire.
The long and the short of it is that Starkill is essentially Dimmu Borgir meets Dragonforce, with a touch of Children of Bodom.
Amazingly epic sound in melodic death metal
47
Deadlock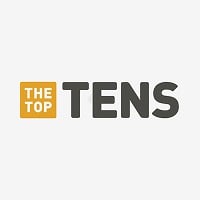 Deadlock is a German melodic death metal band from Schwarzenfeld, Bavaria, Germany. In 2010 they supported Lacuna Coil on tour.
48
All That Remains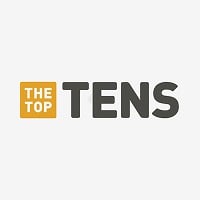 All That Remains is an American heavy metal band from Springfield, Massachusetts, formed in 1998. They have released eight studio albums, a live CD/DVD, and have sold over a million records worldwide.
49
Nile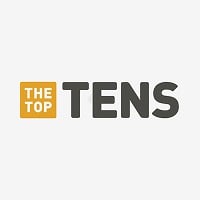 Nile is an American technical death metal band from Greenville, South Carolina, United States, formed in 1993. Their music and lyrics are inspired by Ancient Egyptian/Near Eastern mysticism, history, religion, and ancient art, as well as the works of H.P. Lovecraft.
What?! They are brutal death metal not melodic death metal!
Sure, they use melodic riffs sometimes, but they are a brutal/technical death metal band
Great band, but they are technical death, not melodic death.
Love the band but they aren't melodic death metal, they're technical death metal. - HysteriXxD
V 1 Comment
50 The Hypothesis
51
Mercenary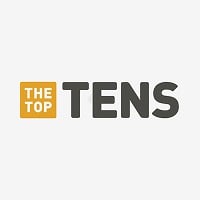 Mercenary is a melodic death metal band from Denmark, that was formed in 1991. The band incorporates a lot of power and progressive elements in their songwriting.
This band is truly one of the very very best bands out there.. When mikkel was in the band.. It was sort of epic...
I highly recommend this band to all melodeath fans... You will like it 100 %.. Just listen ti it once... Start with album architect of lies (2008) and go backwards... Melodeath rocks!
Yeah I agree... I have listened to a lot of melodeath bands... But Mercenary is Very best... They have so much originality... Brilliant! If you haven't listened to this.. You have listened nothing! Give it a try!
Mercenary Rocks! Best band Ever! They play like adults, not like teenagers! Lyrics are awesome always!
The first five albums were absolutely brilliant with unique sounds to each one. They introduced me to metal and even the most recent album isn't that bad in my opinion
V 3 Comments
52
Heaven Shall Burn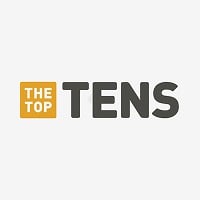 I consider them as mix of metalcore and melodic death metal, so they are a legit entry. but their music isn't that good to get into the Top 20 in my opinion. Their albums are good, but not ground breaking.
V 4 Comments
53
The Agonist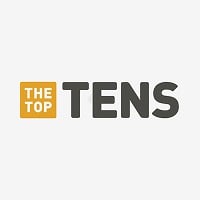 The Agonist is a Canadian extreme metal band from Montreal, Quebec, formed in 2004. The current line up consists of guitarists Danny Marino and Pascal Jobin, bassist Chris Kells, drummer Simon Mckay, and vocalist Vicky Psarakis, who joined in March 2014 following the departure of vocalist and founding ...read more.
This was the first death metal band I ever listened to, and I still love them to this day. They may not be the best to most people, but they are to me.
Awesome band, awesome songs, Alissa's growling and vocals are amazing.
Alissa's growling is amazing and her cleans are just beautiful. the guitar and bass riffs are just intense and complex (not necessarily compared to some others on this list but still) and the drums are amazing, everything fits so perfectly together. this band should be way higher
Very talented band, they should be at least at top 20.
V 1 Comment
54
Bishop of Hexen
Serpentine Crave is another great song by them it sounds like the seals are opening for the DEVIL!
No dimmu borgir, cradle of filth, tvangeste... this israeli band is pretty cool!
Best black metal band ever!
I love this band so much,
should be number 1 in my opinion
V 2 Comments
55
Serpent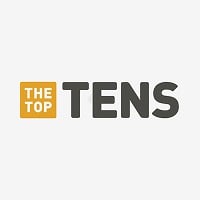 Serpent is a Melodic Death Metal Band from Kobe, Japan. They formed in 1993 as Awaken and changed their name in 1994 to Serpent. They split up in 2000, but reformed in 2002 and are still active. ...read more.
Incredibly awesome Japanese Melodic Death Metal with some symphonic and neo-classical elements.
They only have 2 albums yet, but they are top-notch! - Flav
Awesome band, I wish they put out more albums
Well executed mix of melodic death metal, power metal and I think a little bit of a black metal influence though I don't know much about black metal. :P
56
Skyfire
One of the best melodic death metal ever! "Breed through me, bleed for me! " I love that one
Best band... Best song comp. "Skyfire" and "Dimensions Unseen" are awesome. Like a great dark night the compositions of their songs are immensible. Wow! These guys should be in top 10..
Dimension unseen! One of the best songs ever
57 Meadows End
58
Scar Symmetry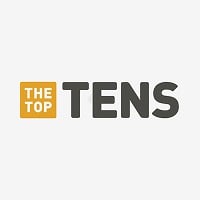 Scar Symmetry is a Swedish metal band from Avesta in Dalarna County, Sweden, formed in 2004. The band has released six albums, with seven released singles.
Scar Symmetry definitely is something very unique! If you want something a cut above the rest and something truly unique they are the way to go! Their vocalist kicks ass too! They have a sound all their own!
Scar Symmetry truly has a sound of their own which makes it hard to categorize them. They are on a completely different level compared to the rest of these bands because they are melo death/ Power metal in my opinion. They truly combine my 2 favorite genres into a one of a kind band! Love their music, and Per Nilsson is literally one of the best metal guitarists out there! I recommend listening to every album, but if I had to pick one, it would be eitherThe Singularity (Phase I - Neohumanity) or Holographic Universe! Just amazing!
Listened to all the bands on the top 10 list and I gotta say scar symmetry is the best, their solos, vocals, lyrics and riffs are just beautiful and so unique. Listen to holographic universe album and you will think the same
Should be Top 10. Great solos, vocals, everything. - NuMetalManiak
V 5 Comments
59
Nekrogoblikon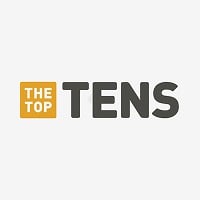 Nekrogoblikon is an American melodic death metal band based in Los Angeles, California. The group was formed in 2006, by Tim Lyakhovetskiy and Nicky Calonne.
Nekrogoblikon definitely deserves to be on this list
Great band, especially with their albums Stench and Heavy Meta.
This thing rocks!
60
Blood Stain Child
I can't believe that Blood Stain Child wasn't appeared in this list. Blood Stain Child is a Japanese metal band from the city of Osaka. The band's musical style combines modern melodic death metal with electro-industrial and euro-trance or as they call it "hybrid metal trance". The best song of Blood Stain Child called "FREEDOM"
Blood Stain Child is a Japanese metal band from the city of Osaka. The band's musical style combines modern melodic death metal with electro-industrial and euro-trance or as they call it "hybrid metal trance". The best song of Blood Stain Child called "FREEDOM"
Not saying they are the best, I don't think anything can be the best really, but are generally very good, catchy, energetic, interesting... by the way I'm SONIC MIRE. :P
V 1 Comment
PSearch List
Recommended Lists
Related Lists

Best Non-Melodic Death Metal Bands

Most Influential Melodic Death Metal Bands

Top Non-Melodic Death Metal Bands from the Nordic Countries

Top 10 Swedish Melodic Death Metal Bands
List Stats
6,000 votes
165 listings
6 years, 316 days old

Top Remixes (43)

1. Be'lakor
2. Quo Vadis
3. Serpent
Flav

1. At the Gates
2. Caustic Euphony
3. Ensiferum
damianichabod

1. Kalmah
2. Insomnium
3. Children of Bodom
djh101
View All 43
Posts
Error Reporting
See a factual error in these listings? Report it
here
.