Best Metal Bands of the 90s
1
Pantera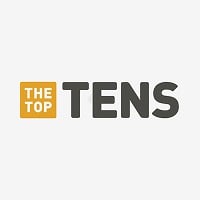 Pantera was an American Heavy Metal band formed in 1981 by guitarist Dimebag Darrell and drummer Vinnie Paul. The band started out as a Glam Metal act in the 1980s with little success. After discarding their original lead vocalist and enlisting Phil Anselmo, the band signed a major record deal with ...read more.
Pantera had the 90's on lock down...Cowboys, Vulgar, Far Beyond and Trendkill...all done from 90-96...WOW!
The most influential metal band of the last 20 years no doubt! These guys saved the entire genre and redefined it too.
I seen pantera in the 90's at the pannel room in chicago still my favorite band ever. Long live dime bag.
They didn't actually "save" metal like a lot of people think they did, it was still doing just fine. But Pantera's 90's music was still awesome all the same.
2
Sepultura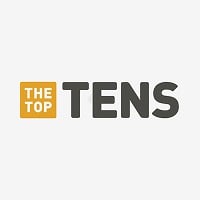 Sepultura is a Brazilian heavy metal band from Belo Horizonte. Their first album, Morbid Visions presented a proto-black metal sound with Wagner Lamounier of Sarcófago. Sepultura's sound varies by the album, from thrash metal, groove metal, and even death metal.
Sepultura's first six albums are in my go to list of what to listen to for any occasion.
Sepultura is the best band. Is what brought many innovations to the metal at the time.
I'm so happy to see them at No. 2. Everything they released when both Cavelera's where in the band was top-notch even Roots which most people hate because it was a borderline Nu-Metal album.
My favourite band from the 90s
3
Opeth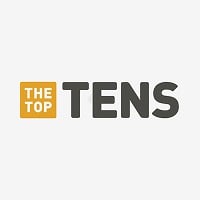 Opeth is a Swedish progressive death metal band from Stockholm, formed in 1990 by David Isberg, who invited Mikael Akerfeldt into the band as a bassist. Isberg ended up leaving the band, which lead to Mikael becoming the band's vocalist, guitarist, principal songwriter, and driving force. Along with ...read more.
Possibly the best band in the WORLD!
Opeths first 3 albums changed my musical taste forever.
4
Death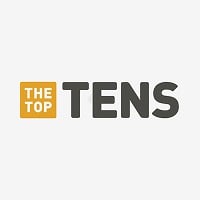 Death was an American death metal band formed in 1983 by Chuck Schuldiner. Death is considered to be one of the most influential bands in heavy metal and a pioneering force in death metal. Its debut album, Scream Bloody Gore, has been widely regarded as the first death metal record, while the band's ...read more.
Had to vote for this seeing it was only #4

Human, Individual Thought Patterns, Symbolic, and the Sound of Perseverance are all masterpieces, and Spiritual Healing is very good as well
Death put out 4 of the finest metal albums of all time in the 90s.
Pioneers of death metal and modern metalcore. Incorporated Progression, Death metal, and melody. Pantera and Death are the most influencial bands in the metal genre from the 90s asides from maybe In Flames.. deserve top 3 spot
Def no1 but I do love me some Blind Guardian
5
Blind Guardian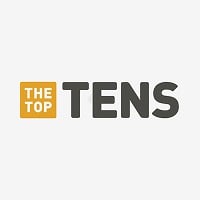 Blind Guardian is a German power metal band formed in the mid-1980s in West Germany. They are often credited as one of the seminal and most influential bands in the power metal and speed metal subgenres. Heavily influenced by Queen, they use the technique of overdubbing. They also incorporate large ...read more.
Such an underrated band in the states. Personally my favorite band of all time.
6
Metallica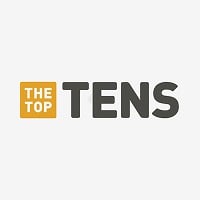 Metallica is an American Thrash Metal band formed in 1981 . The original lineup was James Hetfield (Vocalist and Rhythm guitarist), Dave Mustaine (Lead Guitar), Lars Ulrich (Drums), Ron McGovney (Bassist). The group came into mainstream from their Self-Titled album and the hit single "Enter Sandman". ...read more.
Metallica IS the best metal band of all time no question. I know Dimebag Darrel's death artificially inflated the fame of Pantera, but in reality they are still far behind Metallica. Metallica rivals Iron Maiden and Megadeth in number of catchy songs per album, but have much better marketability. And only Metallica can get their music mandatory on the radios nationwide!
Definitely a top 5 band of the 80s, but not the 90s. The Black Album was an OK release, but it was everything that Metallica's style and image once stood against. As good and popular as it is... It just isn't Metallica. Garage, Inc was pretty good, but it was all covers. Everything else they put out in the 90s was disappointing for most people. - ryanrimmel
Their 90s output is extremely underrated. Highly original music. Especially Black album and Garage Inc stand out as masterpieces. Bug Load is also packed with brilliant songs.
Not THE best, but are good. Megadeth turned out better and didn't sell out! Mustaine did better than they did after getting away from Metallica and doing his own! Definitely!
7
Megadeth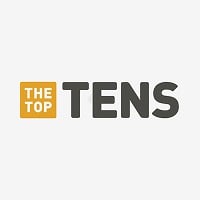 Megadeth is an American thrash metal band from Los Angeles, California. Megadeth was formed in 1983 by guitarist Dave Mustaine and bassist David Ellefson, shortly after Mustaine was fired from Metallica. They have released 15 studio albums to date, and have gone through many lineup changes, with Dave ...read more.
90s decade was the greatest for megadeth.
"Rust In Peace", "Countdown to Extinction" and "Youthanasia" are
Great albums with great songs.
Now I shall tell what I think about the top of this list.
First. I saw that is list of best metal bands of 90s!
So what are doing so high here: metallica (After "Black Album" they wrote NOTHING good) and System Of The Down (They gain popularity in 21st century)
Second. Alice In Chains is grunge band, not metal... If we count grunge in
Metal genres, where is Pearl Jam, Soundgarden and Nirvana?
Third. I think that Biohazard and Meshuggah don't deserve to be in top.
They are not such great bands like Metallica, Pantera, Korn, Megadeth, Judas Priest etc.
That's why I think that megadeth deserves top 3 on this list (With Pantera and Korn)
Definitely need to be higher, because just like anyone said before, Metallica just made the most crap albums (Load and ReLoad are exactly crap albums, while the Black Album isn't bad at all, but still remains their crappy music) in the 90s, while Megadeth made the best and the most important thrash album in the 90s (Rust in Peace), also they made some good album but not too heavy (Youthanasia), even they made the most Megadeth 'risky' album (Risk) - Alcort
Seriously? 1 and 2 should be Megadeth and then Pantera. Rust In Peace alone solidifies Megadeth's position as #1, not to mention Countdown, Youthanasia, etc.
80's Metallica is great but 90's just isn't that good. A few good songs on black album and that's it.
Of the 90s? Metallica bombed in the 90s. (I mean that in a bad way). Megadeth stayed as true metal, at the same time sacrificing fame and fortune, unlike Metallica.
8
Tool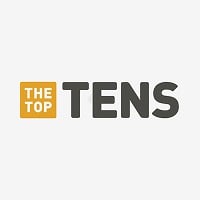 Tool is an American progressive/alternative/post-metal band, that was formed in 1990. ...read more.
Tool and Pantera. AENIMA is like the best album ever. Such great material. Undertow was dope with tracks like Sober and Prison Sex on the radio. And AENIMA in my opinion is the best album of all time. Definitely top 3 metal band in/for the 90's.
Nothing beats this for me. The experimental music and the combination of east meets west is everything. The sound in the music are amazing and the lyrics transform your mind body and third eye.
Not only is it the best metal band ever, but each of their albums has its own techniques of pleasure and ass-kicking sound
Most amazing band ever
9
Korn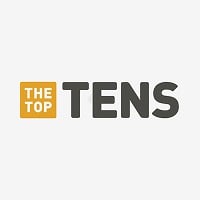 Korn is an American Nu-Metal band from Bakersfield, California, formed in 1993. The band's current lineup includes founding members Jonathan Davis, James "Munky" Shaffer, Brian "Head" Welch, and Reginald "Fieldy" Arvizu, with the addition of Ray Luzier, who replaced the band's original member, David ...read more.
Korn should be number 1! Metallica is awesome, but the black album was the only great thing that they produced in the 90s. Pantera also deserves to be high on the list, but Korn started in the 90s, all their music from the 90s was great, and they created a whole subgenre of metal music that was the big thing mainstream in the late 90s and early 00s. Sure to their great music in the 90s and their gigantic influence in the 90s, they should definitely be number 1!
Defentally the CO-FOUNDERS of Nu Metal.
But why isn't Nirvana on the list. They
have the best songs of the 90's. I WISH they were on the Top Ten. Anyway, songs like Shoots
and Ladders, A. D. I. D. A. S, Freak on a Leash(all
by Korn)is INCREDIBLE.
Korn is like top 15 for the 90's their debut was amazing, and life is peachy is really dope. Other stuff was cool too though.
Indeed, well deserved on the list. Personally my favorite band, yet I can see why they aren't ahead of Metallica.
10
Dream Theater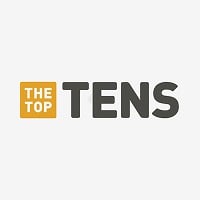 Dream Theater is an American progressive metal band from Boston, Massachusetts. The band was formed in 1985 under the name of "Majesty", only to change its name to Dream Theater later. ...read more.
Can't imagine that dream theater us at this LOW spot!
Easily top 3 spot. Without a question the best band in terms of musicianship on this list.
The Contenders
11
Machine Head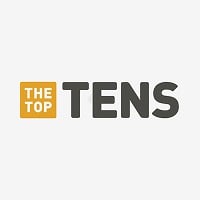 Machine Head is an American heavy metal band from Oakland, California. Formed on October 12, 1991, the group was founded by vocalist and guitarist Robb Flynn and bassist Adam Duce. They have received great critical success especially for their album "The Blackening" which is considered a modern metal ...read more.
Definitely should be higher. This guys roars from the mic and his guitar playing are perfect for a live show. Best live shows I've seen.
12
Alice in Chains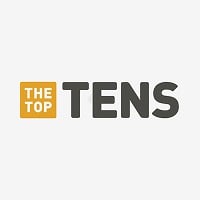 Alice in Chains is an American rock band formed in Seattle, Washington, in 1987 by guitarist and songwriter Jerry Cantrell and original lead vocalist Layne Staley.
What can I say? While bands like Metallica were 'rediscovering and/or re-inventing themselves", Alice In Chains was ushering in a new era of metal, dropping the theatrical shock-and-awe and the politically driven style for straight-up dark and gloomy death-tinged metal that took us from the plateaus of drug-induced highs to the dark caverns of withdrawal, from the bleak flat-lands of utter despair to the bone-filled graveyard of resigned antipathy.
I like Megadeth and Metallica as much as the next guy Alice in Chains was one of the most defining bands of the 90s no matter what genre it was, I admit that bands like Pantera and Metallica had faster riffs but the darkness and eeriness of Alice in Chains was more memorable in my eyes. - deangelo.gracey.39
This is the worst top ten ever. Lorn before Death? What joke
This band should be number 1, just go listen to their music and you will know why
13
Fear Factory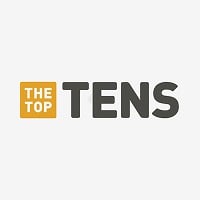 Fear Factory is an American heavy metal band that was formed in 1989. During the band's career, it has released nine full-length albums and has evolved through a succession of styles, including industrial metal, death metal, groove metal, and thrash metal.
Fear Factory really brought in something a little more different to heavy metal. They were more of a really sick hybrid. It's as if optimus prime and a skinless terminator decided to pick up some instruments and create a crushing machine gun called demanufacture.
It was rare for metal bands in the 90's to innovate on the same level that Fear Factory did. Their 1995 release Demanufacture very easily be considered one of the best 50 albums in metal history and likely the top industrial metal album of all time. They carved out their own definitive sound that could both sooth your mind with Burton C Bell's melodic singing or viciously tear you apart like a starving bear seeing its first meat in weeks.
Demanufacture and Obsolete are amazing metal albums from start to finish. There's zero filler on them, and they were in the 90s! Some of the bands on here were 80s or 00s, not a proper 90s metal band
14
Meshuggah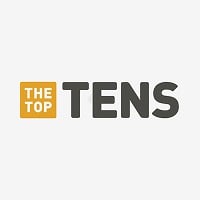 Meshuggah is a Swedish progressive metal band from Umeå, formed in 1987. They are often considered the fathers or founders of the djent metal sub genre due to their use of downtuned guitars. They are also known for their song "Bleed", which is known for its extremely complicated instrumentation, ...read more.
15
Iced Earth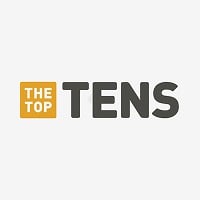 Iced Earth is an American heavy metal band from Tampa, Florida. It was formed in 1985 under the name Purgatory by guitarist and main songwriter Jon Schaffer and original drummer Greg Seymour.
16
Marilyn Manson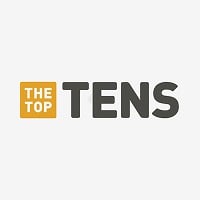 Marilyn Manson is an American rock band from Fort Lauderdale, Florida. Formed in 1989 by frontman Marilyn Manson and Daisy Berkowitz, the group was originally named Marilyn Manson & the Spooky Kids with their theatrical performances gathering a local cult following in the early 1990s. ...read more.
There's a difference between shock rock and metal!
17
Lamb of God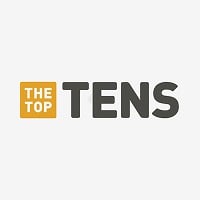 Lamb of God is an American heavy metal band from Richmond, Virginia. Formed in 1994, the group consists of vocalist Randy Blythe, guitarists Mark Morton and Willie Adler, bassist John Campbell, and drummer Chris Adler.
18
Rammstein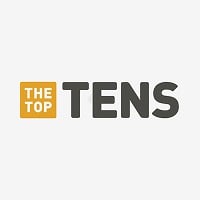 Rammstein is a German Neue Deutsche Härte and Industrial Metal band consisting of Till Lindemann (vocals), Richard Kruspe (guitar), Paul Landers (guitar), Oliver Riedel (electric bass), Christoph Schneider (drums) and Christian Lorenz (keyboard), that formed in 1994 in Berlin . ...read more.
Best foreign metal ever, total roughness and great live shows
Great songs, great music videos, great live performances. Best and most unique band ever in my opinion.
19
Slayer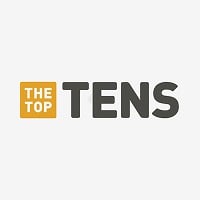 Slayer is an American thrash metal band from Huntington Park, California, formed in 1981 by guitarists Jeff Hanneman and Kerry King. They rose to fame with their 1986 album Reign in Blood, and is credited as one of the big four of thrash metal bands, the others being Metallica, Megadeth, and Anthrax. ...read more.
THE best band ever! Danzig is my fave band but Slayer is better because they are the only band that got better and better with each record. No song is a disappointment and they never sold out, never changed... Slayer is the best.. and RIP Jeff Hanneman!
South of Heaven album is 36 minutes of heaven. Slayer should be considered one of the best due to their original style and sound. Araya*s voice is terrifying! RIP Jeff Hanneman, a year younger than me and gone too soon.
20
Strapping Young Lad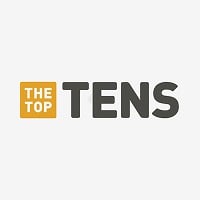 Strapping Young Lad was a Canadian extreme metal band formed by Devin Townsend in Vancouver, British Columbia in 1994. The band started as a one-man studio project; Townsend played most of the instruments on the 1995 debut album, Heavy as a Really Heavy Thing. By 1997, he had recruited permanent members; ...read more.
21
Nine Inch Nails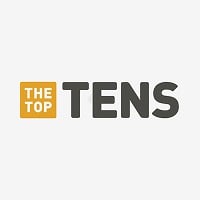 Nine Inch Nails is an American industrial rock band and, founded in 1988 by Trent Reznor in Cleveland, Ohio.
Nine inch nails is great but they are really more industrial rock than industrial metal.
22
Emperor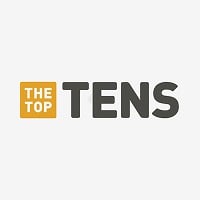 Emperor was a Norwegian black metal band formed in 1991, regarded as highly influential by critics and emerging black metal bands.
23
Cannibal Corpse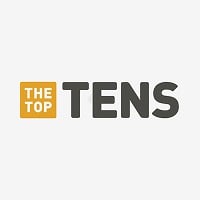 Cannibal Corpse is a American death metal band from Buffalo, New York, formed in 1988. The band is known for their graphic album covers, explicitly violent lyrics and song titles like "I C** Blood" The group got into mainstream after performing the song "Hammer Smashed Face" in the 1994 film Ace Ventura: ...read more.
24
System of a Down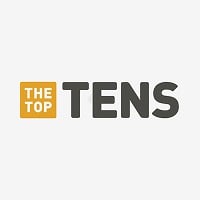 System of a Down formed in 1994 as an Armenian-American Alternative Metal group from Glendale, California. The band name is sometimes shortened to System or SOAD. ...read more.
System of a down released their first single "Sugar" in 1998 and still got a whole lot of fame in the 90's though it's only the last 2 years in the decade that they had the chance to rock out. the 8 spot is fine I guess.
25
King Diamond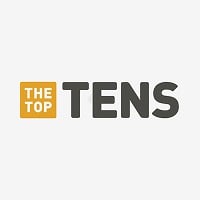 Kim Bendix Petersen, better known by his stage name King Diamond, is a Danish heavy metal musician. He is known for his extensive vocal range, usually sung in falsetto. King Diamond was originally known as the vocalist for Mercyful Fate, but has become notorious for his horror themed Concept albums ...read more.
King is the best storytelling metal of all time. His unique voice and theatrics have made him one of my favorite heavy metal bands of all time. Andy's writing is second to none.
26
Rage Against the Machine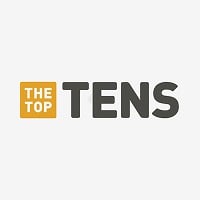 Rage Against the Machine is a rock band formed in Los Angeles, California. The band consists of vocalist Zack de la Rocha, bassist Tim Commerford, guitarist Tom Morello and drummer Brad Wilk.
Rage was just an incredible band with impeccable talent. Their politically charged anthems are some of my favorite songs ever. Tom Morello is one of the most original guitarists ever and Tim Commerford is my favorite bassist of all time. While I might like AIC or Mr. Bungle by a small margin, Rage definitely deserves to be higher. Oh and by the way 90's Metallic blows.
Underrated obviously if Rage isn't considered one of the very best true 90s metal bands.
I am not a rap fan because I mainly listen to alternative and metal but I really like RATM. I like how they mixed rap with cool guitar riffs.
27
Carcass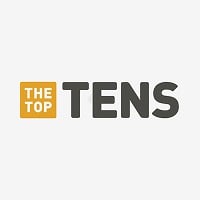 Carcass are a British extreme metal band from Liverpool, who formed in 1985 and disbanded in 1995. A reformation was enacted in 2007 without one of its original members, drummer Ken Owen, due to health reasons.
They don't follow, the others bands follow what Carcass is doing. Carcass is top 5 in the 90s
28
At The Gates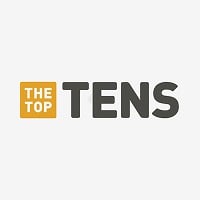 At the Gates is a Swedish melodic death metal band from Gothenburg, and a major progenitor of the Gothenburg sound.
Probably too hard for most people, but "the red in the sky is ours" was an album far ahead of it's time... Check out the lyrics to the song "within", poetry at it's finest
Slaughter of the soul was an amazing album.
29
Hypocrisy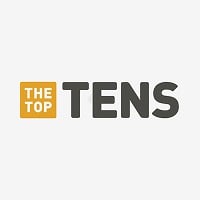 Hypocrisy is a death metal band from Sweden. It was formed in 1990 in Ludvika, Sweden by Peter Tägtgren.
30
Queensryche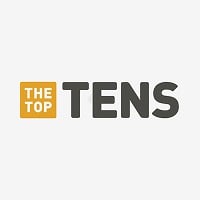 Queensrÿche is an American progressive heavy metal band formed in 1982 in Bellevue, Washington, out of the local band the Mob. They released their self titled EP in 1984, but didn't gain notoriety until the release of their critically acclaimed album Operation: Mindcrime in 1988. As of now, they ...read more.
The only metal band to make a concept album that was in any way good.
31
Slipknot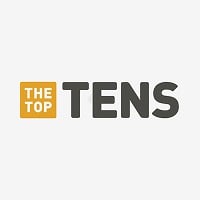 Slipknot is an American Alternative/ Nu Metal band formed in 1995 from Iowa. The band is best known as one of the pioneers of the New Wave of American Alternative Metal during the late 1990s - 2000s and are distinguishable by the band's clothing choices, consisting of black/red jumpsuits and horror ...read more.
Are you kidding me? Why aren't these guys at the top? When slipknot hit in 99' it changed my life; I remember it as if it was yesterday. I was in my room listening to a free Metal Hammer CD. I was skipping most of the tracks on there cause they sucked and came to "surfacing"... I listened to the whole track and thought "F*** me, what just happened? These guys aren't joking". Granted, they aren't the band they used to be but when they hit the scene they destroyed it.
32
Ministry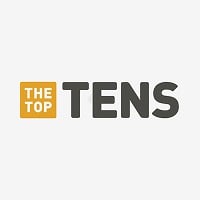 Ministry is an American industrial metal band founded by lead singer and only original member Al Jourgensen in 1981. Originally a new wave synthpop outfit, Ministry changed its style to industrial metal in the mid-1980s.
33
Faith No More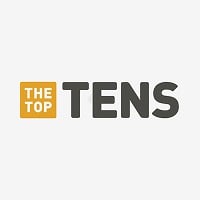 Faith No More is an American rock band from San Francisco, California, formed in 1979. Before settling on their current moniker in 1983, the band performed under the names Sharp Young Men and later Faith No Man.
Mike patton is a musical Genius. Mr Bungle, Tomahawk, And all his other work is way ahead of the curve.
34
Biohazard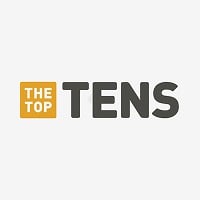 Biohazard is an American band formed in Brooklyn, New York in 1987. They are acknowledged as one of the earliest bands to fuse hardcore punk and heavy metal with elements of hip hop.
35
Paradise Lost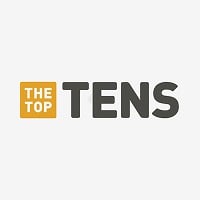 Paradise Lost are a gothic metal band that formed in 1988 in Halifax, England and are considered by some to be one of the pioneers of the death/doom genre and of the gothic metal genre.
36
Type O Negative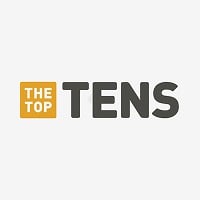 Type O Negative was an American gothic/doom metal band formed in Brooklyn, New York City in 1989. Their lyrical emphasis on themes of romance, depression, and death resulted in the nickname "The Drab Four".
The Greatest Metal Band U never heard..
Slow deep and hard a fine metal Album
37
Fight
preist fans should try something new
38
Stone Temple Pilots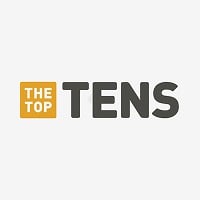 Stone Temple Pilots was formed in San Diego, CA in 1989. ...read more.
Alt metal? STP is very under appreciated, but probably more alternative hard rock than metal.
39
Danzig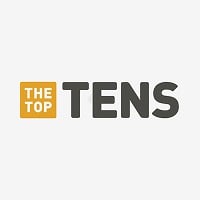 Danzig is an American heavy metal band, formed in 1987 in Lodi, New Jersey, United States. The band is the musical outlet for singer and songwriter Glenn Danzig, preceded by the horror punk bands the Misfits and Samhain.
My God this is the best metal band of the 90s...listen to Lucifuge and tell me otherwise! The Sabbath of the 90s on steroids!
40
In Flames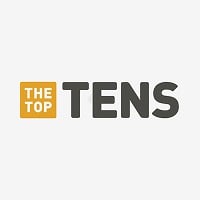 In Flames is a Swedish melodic death metal band from Gothenburg, Sweden, formed in 1990. ...read more.
If anything, these guys had to be one of the top ten bands. Back in the day, their style was something that no band after could imitate. Just something that only they knew how to do best. Alongside At The Gates and Dark Tranquillity, these guys helped put Gothenburg on the map. Nowadays, they're one of the most notable metal bands in the world because just like in the 90's, In Flames continues to move forward, mature and create something new with each album, not caring about what hecklers and closed-minded metal elitists have to say. They're definitely a band worth checking out. New or old, they continue to grow and develop into something new.
41 Sleep
42
Mr. Bungle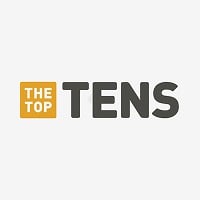 Mr. Bungle was an American experimental rock band from Northern California. Known for a highly eclectic style, the band often cycled through several musical genres within the course of a single song, including heavy metal, avant-garde jazz, ska, disco as well as funk.
43
Deftones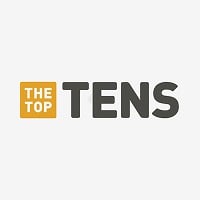 Deftones are an American alternative metal band from Sacramento, California. The band, which was founded in 1988, consists of Chino Moreno, Stephen Carpenter, Frank Delgado, Abe Cunningham and Sergio Vega. They have released a total of 8 studio albums. Some of their most popular songs are Change (in ...read more.
44
Six Feet Under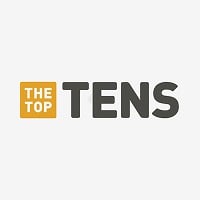 Six Feet Under is an American death metal band from Tampa, Florida, formed in 1993. The band consist of four members: founding vocalist Chris Barnes, longtime guitarist Steve Swanson, current bassist Jeff Hughell and recent drummer Marco Pitruzzella.
45
Gwar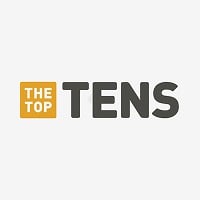 Gwar, often styled as GWAR, is an American heavy metal band formed in Richmond, Virginia, United States, in 1984, composed of and operated by a frequently rotating line-up of musicians, artists and filmmakers collectively known as Slave Pit Inc.
Should be #1 on all list on this cite. Including best children's artist and best liberal art women's folk
46
Avenged Sevenfold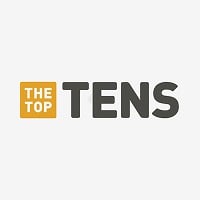 Avenged Sevenfold is an American heavy metal band, that was formed 1999 in California. Their longest lineup of members was M. Shadows (Vocals), Synyster Gates (Lead Guitar), Zacky Vengeance (Rhythm Guitar), Johnny Christ (Bass Guitar), and The Rev (Drums). ...read more.
Not a 90's band.
The group's first work didn't release until 2001. - BloodyThunderX
47
Judas Priest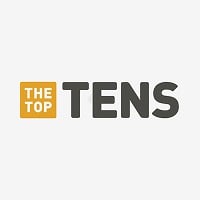 Judas Priest are a British heavy metal band that formed in Birmingham, England, in 1969. They are often referred to as one of the greatest metal bands of all time, and are even commonly called "The Metal Gods", after one of the songs on their 1980 album "British Steel". ...read more.
48 Fudge Tunnel
49
Nevermore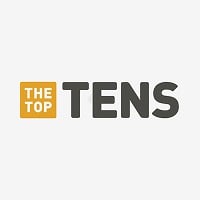 Nevermore is an American progressive metal band from Seattle, Washington. Formed in 1991, they are known to incorporate elements from various styles such as power metal, modern hard rock, classic heavy metal and technical thrash metal. The band has been on hiatus since 2011, due to personal issues between ...read more.
Jeff's guitar playing is just pure ridiculousness, Warrel's baritone vocals kick ass, Van's drumming is godly and Jim is a Bass player (but a damn good one). In terms of composition and creativity, I think they became one of the best in the late 90's.
50
Nightwish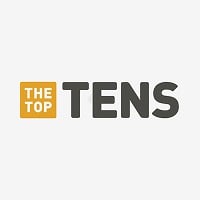 Nightwish is a symphonic metal band from Kitee, Finland. The band was formed in 1996 by lead songwriter and keyboardist Tuomas Holopainen, guitarist Emppu Vuorinen, and lead singer Tarja Turunen. It's currently formed by Tuomas, Emppu, lead vocalist Floor Jansen, bassist and vocalist Marco Hietala, ...read more.
PSearch List