Best Metal Bands Most Have Never Heard Of
byzantine
A list that contains heavy metal bands (any genre) that are very underrated and that most people (even metalheads) have never heard of. Maybe this can help get some recognized and give some metalheads some new material to listen to.
The Top Ten
1
Volbeat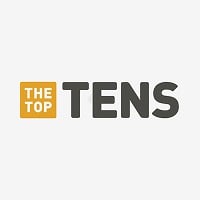 Volbeat are a Danish metal band which was formed in Copenhagen. They play a fusion of rock and roll, heavy metal and rockabilly.
Volbeat is by far the best band I have ever had the pleasure of hearing. I believe they're one-of-a-kind, and they deserve much more respect and acknowledgement than they already have. Kudos go to a band who strives to be more different than any band before or since them!
I disagree - many people have heard of them and they are very popular. Their sound it pretty mainstream and most of their songs are not exactly metal, which makes them easier to stomach. I've heard of them from a non-metal fan and it's not a good sign. Maybe their sound is too pop for a metal band. - Metal_Treasure
This band is truly one-of-a-kind. Imagine mixing Metallica, Elvis Presley and Johnny Cash. What you have is the Danish band Volbeat. If you like rock and roll as well as heavy metal, you will love these guys. - byzantine
Just found them today. Why haven't I heard them earlier? It's what I expect of a metal band (CLEAN vocals, no growling or screaming, and the instrumental work is completely underrated).
V 7 Comments
2
Men Without Armies
Brilliant band man... Brennan Dylan, the driving force behind Men Without Armies, is an awesome guitar player. I mean AWESOME! The band is a hidden gem for peeps who appreciate a band driven by a killer rock virtuoso, memorable riffs & melodies as well as a thundering drummer. nothing' like 'em brother and I mean nothing'. m/
I truly appreciate the skill sets that guitar player Brennan Dylan brings when he picks up his guitar. The dude is one of those fearless guitar players who own the fret board and does without any FX or pedals which is bloody rare. Without him there would be no Men Without Armies, a band that is a true powerhouse and like Dylan completely underrated. - GuitarFreak
Awesome band with a killer guitar player!
This band is all talent especially the guitar player/song writer Brennan Dylan
V 11 Comments
3 Element
4
Protest the Hero
One of the more fresh metal offerings I've come across over the last number of years. Been looking for other of similar ilk but end up just coming back to Protest The Hero. These guys have serious chops, with a sound that jumps around from classic (clean singing) metal, melodic to metalcore/hardcore, to djent. With tight, intricate and interesting structure (reminds me a lot of a cross between instrumental beasts Animals As Leaders and symphonic metal band Leprous), these guys bring a bit of everything to the table, and somehow it works! Best album in my opinion is their brilliant 2008 effort "Fortress".
5
Byzantine
Probably my favorite metal band. If you like thrash/groove metal or bands like Lamb of God or Pantera, you will love Byzantine! - byzantine
By far and away the best metal band out there today...period. This band is innovative, unique, incredibly talented, and has thrived underground for nearly twenty years without getting the real credit they deserve. If you have never listened to them, stop what you are doing and put on the Byz...NOW.
An awesome band! I discovered them on satellite radio a few years back, my favorite to date. Wish they came to play in Canada
Only know "Trapjaw", but they're a good groove metal band. - Metalhead1997
V 1 Comment
6 Panic Cell
7
Evile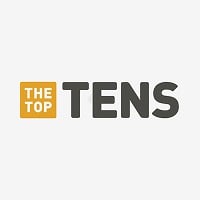 Evile are an English thrash metal band from Huddersfield, formed in 2004. The band's debut album, Enter the Grave, was produced by Flemming Rasmussen at Sweet Silence Studios in Copenhagen, Denmark and was released worldwide in 2007 by Earache Records to critical acclaim by fans and critics alike.
I KNEW Evile would be there. They're the only band I have all the CDs of. Many of the bands here (perhaps even Evile) aren't THAT underground, but I'm voting for Evile anyway.
This band is great, an awesome new thrash band to get into after the older ones stop making the music every metal head loves! Do us proud guys!
Again, a band that falls into the thrash/groove metal genre. This is probably my favorite genre of metal and these guys do it proud. - byzantine
Byzantine you know that Evile is 100% thrash metal no other genre They ain't groove metal
V 2 Comments
8
The Arusha Accord
Bio
Formed in 2005 The Arusha Accord are a 6 piece Technical Metal band hailing from Reading, UK. They are currently on an extended break from shows to write their 3 release as yet untitled. For everything Arusha related visit the official website & be sure to add us on Facebook and Twitter www.Thearushaaccord.com if you like bands like Sikth then you will like these - Elementukband
9
Coroner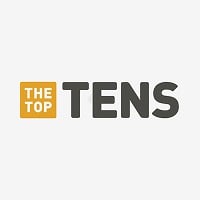 Coroner is a Swiss thrash metal band from Zürich, formed in the early 80s. They have been called "the Rush of thrash metal" for their increasingly complex style of progressive rock-infused thrash. They garnered relatively little attention outside Europe .
Very good progressive thrash band check out masked jackal
Awesome technical thrash from the 80s. - Metal_Treasure
Who? - CostcoHotDogs
10
Necrophagist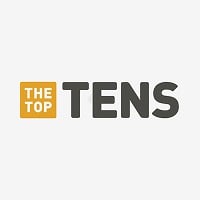 Necrophagist is a German technical death metal band, founded and fronted by guitarist and vocalist Muhammed Suiçmez.
One of the best technical death metal bands out there. There first album was written and recorded entirely by the lead singer by himself at the age of 14. Truly amazing with some of the best guitar work I have ever heard. - byzantine
Muhammad Suiciez is amazing! Singer, and insane shredder! Necrophagist should be at the top of this list!
Sadly I've heard of them. Emphasis on SADLY. - CostcoHotDogs
The Contenders
11 Hurt
12
Primal Fear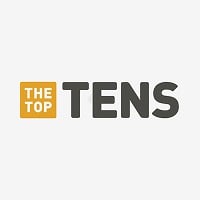 Primal Fear are a German metal band formed in 1997 by Ralf Scheepers and Mat Sinner. They play heavy metal, power metal and speed metal. Primal Fear remind of Judas Priest but Primal Fear are faster and heavier. They use twin (dual) lead guitars. Ralf Scheepers voice reminds of Rob Halford.
Their sound reminds of Judas Priest but it's heavier, faster and updated. The singer (Ralf Scheepers) shines with his 4 octave range and was accused of imitating Rob Halford. It's true that his tone and singing style are Halford-esque but I personally think it's a compliment - how many metal singers can be 'accused' of sounding like the metal god?
Their drummer is awesome (Randy Black) - he is actually a thrash/speed metal drummer who played for Annihilator for 10 years and it shows.
Amazing twin lead guitars.
Try:
King for a day (2014), Rebel faction (2014), Strike (2012), All for one (2005), The Man (that I don't know) - 2007. - Metal_Treasure
13
Dethklok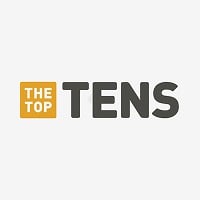 Dethklok is both a virtual band featured in the Adult Swim animated program Metalocalypse and a real band created to perform the band's melodic death metal music in live shows. Both bands were created by Brendon Small and Tommy Blacha. ...read more.
These guys are seriously awesome. They might be a band from a cartoon but they are amazing. The songs they write are just incredibly unique... Very creative
Metalheads may shrug off Dethklok considering they are the band in an adult swim cartoon, but these guys can really slay. There first album is great with pretty funny lyrics, but there second album is amazing with a more serious approach. A must have for melodic death metal fans. - byzantine
Hear Murmaider II, Murmaider I and you will know why I Voted for them - nooreldeen
Oh hell yes!
V 2 Comments
14 Fellsilent
15
All Shall Perish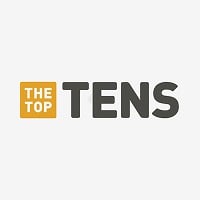 This band has now put out 3 great albums. They get shorted by being labeled a deathcore band. They are probably the best deathcore band there is. I don't really care for deathcore, but All Shall Perish is the exception. Relatively clear vocals with amazing guitar work. - byzantine
They have a nice heavy sound with good hard vocals
They should be more known by now surely
16
Acid Bath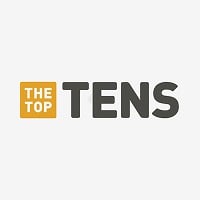 Acid Bath was a seminal American sludge metal band from Houma, Louisiana that was active from 1991 to 1997. Acid Bath combined doom metal roots with influences from black metal, death metal, gothic rock, blues, folk, and country.
Acid Bath played a unique brand of sludge metal with death metal and avant- garde influences. Released two of the most phenomenal albums in the entire extreme metal pantheon.
Best Lousiana Sludge out there, they don't get the respect their fellow LA bands like Down, Crowbar, Eyehategod and the rest get, to this day, but honestly they blow all those other guys out of the water.
17 Monuments
18
Lazarus A.D.
A relatively new band that is becoming more popular every day. Another great thrash/groove metal band with obvious influences like Metallica, Pantera and Lamb of God. - byzantine
19
Demons and Wizards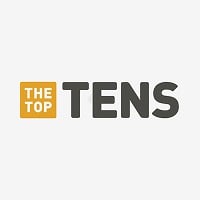 Demons and Wizards is a power metal band conceived as a side-project by vocalist for Blind Guardian, Hansi Kürsch, and the guitarist for Iced Earth, Jon Schaffer.
AMAZING! Over the top clean vocals and rhythm guitar. I really mean over-the-top.
Try: Crimson King, My Last Sunrise, Heaven Denies, Path Of Glory, Tear Down The Wall, Fiddler On The Green. - Metal_Treasure
20 Cerebral Bore
PSearch List
Recommended Lists
Related Lists

Top 10 Rock and Metal Bands Most People Have Never Heard Of

Best Metal Bands

Best Heavy Metal Bands

Best Nu-Metal Bands

Best Female Fronted Metal Bands
List Stats
500 votes
113 listings
6 years, 162 days old

Top Remixes (7)

1. Demolition Hammer
2. Witchfinder General
3. Sarcofago

Thrash_or_Die

1. Volbeat
2. Evile
3. Coroner

ryanrimmel

1. Primal Fear
2. Demons and Wizards
3. Caym

Metal_Treasure
View All 7
Posts
Error Reporting
See a factual error in these listings? Report it
here
.