Best Metal Guitarists
The Contenders: Page 5
81
Luke William Fielding
luke william fielding has been very successful in his short but great career. he has come up with solos that i only dream i could play. this man, maybe in a few years, could be compared to the legends of heavy metal guitarist such as dave mustaine, kirk hammett, dimebag darell, kerry king, zakk wylde, eddie van halen, steve vai, buckethead and slash. i dont see why you wouldnt want a true hero to top this list. im not saying that dave mustaine isnt a legend. vote fielding. - pooisgood
I have had the priviledge to see him live and even meet him, he gets my vote and I do believe he is the best metal guitarist in the world but hes quite up himself, needs a personality check - FATRESS
I have heard this man play and sing and think that he is the best I have ever heard in a very long time, come on everyone vote for Luke.
His technique and rhythm are second to none, and he continues to produce these insane solos that just blow me away.
The best there is!
82
Matthew Heafy
Matt Heafy unofficially joined Trivium at the age of twelve, but became the official frontman after Brad Lewter, the previous vocalist of Trivium, quit the band shortly after Heafy joined. Heafy assumed responsibility for vocals and the majority of the songwriting. Matt's debut with Trivium included his compositions of "Fugue", "emon", "Requiem", "Sworn", and "The Storm". He has also composed the songs and lyrics for Ember to Inferno and Ascendancy.
Seeing as Corey is higher up on this list. It's Matt's turn to shine. A great riffer, and great at composing driving epics, the reason he is much lower in this list is the fact that he doesn't record any rhythm tracks on trivium records, I have seem them live and he is badass live and could easily record most of the record himself. But since he didn't, he gets the #9 spit. A great lead player, just doesn't always write as interesting leads as Corey. But considering that he does solos, rythems, sings and screams as well as he does at the same time. He definitely redeemed himself enough to get back on this list.
Damn, he is so much better that that Matt Tuck guy.
He is the better Singer, Songwriter and most important: the better Guitarist.
Love this guy
V 6 Comments
83
Muhammad Suicmez
Two albums, EPIC! He produced the entire album himself. The drum tracks the guitars, the bass, this guy is THE modern GERMAN legend. People just have to listen to his classically influenced technical Compositions in death metal and understand the reason behind me writing a short story about his EPICNESS!
Just listen to mutilate the stillborn, only ash remains, intestinal incubation, or symbiotic in theory and tell me that's not awesome
The best guitarists, voted in the Underground Metal society. Just because you people do not listen to Metal, go pick up 'Necrophagist' songs. It's a band
I think he's underrated. He should be easily top 10.
V 6 Comments
84
Michael Angelo Batio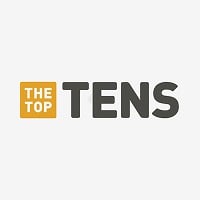 You people are crazy! Go listen to his solos and you tell me that he isn't better then kirk. Look up how long he has been playing. Watch his videos and how he plays! Worth it!
When it comes to it, no one can touch MAB. Whether it's super heavy riffs, or blazing solos, he is king!
He should be number one, speed, skill, and technicality, no one close to him, except maybe petrucci.
He is not from this planet for sure...unbelievable guitarist.
V 6 Comments
85
Kai Hansen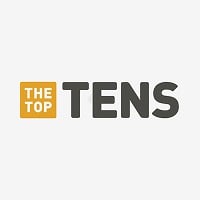 He is a great compositor of heavy metal sounds. And he sing and play the guitar so good!
Laugh out loud kai is awesome... You just have to smile When you listen to him
Should be way higher
He not only founded Geman power metal but kept it going for 30 years!
V 4 Comments
86
Jani Liimatainen
You know, it saddens me when there are these morons that actually think Kirk Hammett or Dimebag was the greatest, yet when there are so many great underground metal guitarists like Jani Liimatainen who would whoop them! He should be one of the top 10. Along with Mike Davis too, another really underrated guitarist.
Jani friggin' owns. Go listen to FullMoon, Still Loving You, Wolf and Raven... Hell, I could go on for ages... (Just avoid Fade to Black, that's not so good). Sonata Arctica FREAKIN' RULE!
jani is really good... i just wish more ppl would listen to sonata arctica... maybe not the fastest maybe not the best but one of my favourites!!!
Often overlooked because his band isn't too well known in comparison to these here. From Sonata Arctica, he is incredible.
87 Rusty Cooley
88 Josh Christian
89
Bill Steer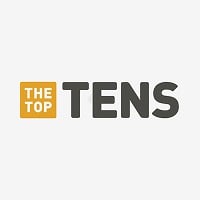 V 1 Comment
90
Zacky Vengeance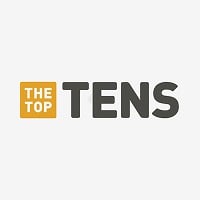 Zachary James Baker, better known by his stage name Zacky Vengeance, is an American musician, best known as the rhythm guitarist, backing vocalist, and founding member for the American heavy metal band Avenged Sevenfold. Zacky V. also owns a small clothing company, Vengeance University.
He definitely is no Synyster Gates, but he can shred up right along side him when he needs to!
He might not be the lead guitarist bout he is just as good as syn any day he can keep up with syn on those harmony parts on beast and the harlot and bat country he's an awesome guitarist
39? Is that a joke? So underrated. He played all the main guitar in the first couple of albums leading up to city of evil... He's better than 39..
He's a sick lad
V 2 Comments
91
Kiko Loureiro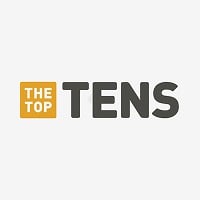 Pedro Henrique "Kiko" Loureiro is a Brazilian Heavy metal guitarist, best known as a member of the bands Angra and Megadeth.
Just listen to Dystopia by Megadeth. His solos are fantastic.
Kiko is the most valuable "treasure" in the world. That's all folks!
Come on, Megadeth's solos on Dystopia? ANGRA? Did you guys listen to his solos in ANGRA?
Listen to his material on angra and megadeth
V 3 Comments
92
James Munky Shaffer
Munky deserves to be in to top 10 at least... Because of his stage presence and his energy that seems to last forever... Munky is a guitar legend!
He is fantastic guitarist just listen his solo. He is the best in " See you on the other side " but with Head he was good too.
I think Head is better than Munky, but Head is no more in KoRn so Munky is the one who play best 7 string riff ever
Munky is in my opinion the best guitarist that can come up with some sick riffs.
V 3 Comments
93
Lemmy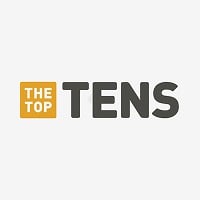 Ian Fraser Kilmister, known as Lemmy, was an English musician, singer and songwriter who founded and fronted the rock band Motörhead.
He was indeed a bass guitarist who made it a rhythm guitar.
I don't care if Lemmy's a bass guitarist, he knocks all these other guy's socks off by just strumming a note! HE IS GOD! THE ONE AND ONLY RULER OF THE LIVING AND THE DEAD!
Isn't he only a bassist? - zxm
1 he's doesn't consider himself Metal
2 he's a Bassist - christangrant
94
Jon Schaffer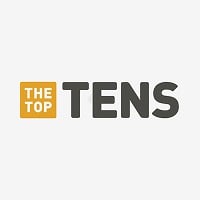 Jon Ryan Schaffer is an American heavy metal musician. He is best known as the guitarist and last remaining original member of the Florida-based heavy metal band Iced Earth, which he formed in 1985 under the name "Purgatory".
Jon Schaffer should be number 1! if not, then at least in the top 10! His left hand and right hand are bionic! He's fast as hell and definitely beats kirk hammet not only does he play monster riffs but also does backing vocals!
How the hell did Dan Donegan beat Jon Schaffer!? How the hell did Kirk Hammet beat Schaffer! This guy is the riff MASTER, damn it!
Kirk Hammet is a joke? He was trained by Joe Satriani - one of the greatest guitarists of all time - and Hammett always played well within himself because thrash with integrity demands it. If Hammett let himself off the leash back in the day he could rival almost anyone. He just chose not to, because he's a team player.
Jon schaffer its an excellent, composer but don't makes solos all you stupids morons.
V 6 Comments
95
Waclaw "Vogg" Kieltyka
Best technical death metal guitarist!
96
Donald Buck Dharma Roeser
Buck Dharma's guitar playing is memorizing; not just the playing talent, but the sounds that forever stayed in my musical soul. In my book, there is no finer guitar player, no more perfect sound, than that of Buck. I've watched him play since I was a teenager and after all these years, I still feel the same. Move over Hendrix and Clapton, the real master of guitar playing is Donald Roeser!
One word encompasses Buck's guitar playing. UNDERRATED. No one has the ability to do what Buck does with a guitar, as well as he does. Buck often combines the speed, heaviness, complexity, and melodic qualities of several higher rated guitarists in a single solo. There is no one better than Buck, a true Pioneer of American metal, Buck deserves better.
Buck Dharma, like his band, Blue Oyster Cult, are one of the most underrated rock bands, period. He wrote "Don't Fear (The Reaper)" and "Godzilla" and co-wrote "Burnin' for You", all classic hard rock/heavy-metal hits. He has one of the most original and recognizable styles of playing and is self taught. Tasteful and melodic, yet fast and powerful. - luvthtv
Look up the word underrated and you will see a picture of Buck Dharma I have seen some of the best, and I never beleave how little respect this man gets. His song writing his, stage presence, his tremendous vocals I urge any one to see BOC and witness a true legend in rock history.
V 9 Comments
97
Jun Senoue
If you have ever heard Crush 40 then you know why he should be on this list!

Just listen to tracks like Live and Learn or Knight of the Wind.

He can solo really well and he can play rhythm.
98 Henjo Richter
99
Karl Sanders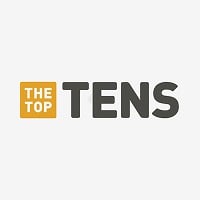 Karl Sanders is an American musician, most widely known as the founding member of the American ancient Egyptian-themed technical death metal band Nile.
Why is he not higher? Probably because Nile is not as well known as other bands, but this doesn't affect how good Karl Sanders is. Top 20 at least.
If there was an Egyptian god of guitar, it would be Karl sanders.
100 Mike Scaccia
PSearch List
Recommended Lists
Related Lists

Top Ten Young Metal Guitarists

Greatest Thrash Metal Lead-Guitarists

Best Modern Metal Guitarists

Greatest Death Metal Guitarists
List StatsUpdated 28 Jun 2017
24,000 votes
270 listings
10 years, 164 days old

Top Remixes (105)

1. Adrian Smith
2. K.K. Downing
3. John Petrucci
17MaCarollo

1. Dave Mustaine
2. Chuck Schuldiner
3. Marty Friedman
OstrichGuitar

1. Dave Mustaine
2. Tony Iommi
3. Chuck Schuldiner
merchantofmenace
View All 105
Posts
Metal Fans Need to Know How Underrated Friedman Is
visitor
Error Reporting
See a factual error in these listings? Report it
here
.