Best Metal Guitarists
The Contenders: Page 9
161
John Sykes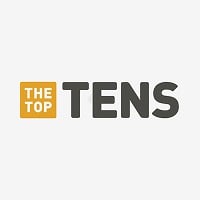 John James Sykes is an English rock guitarist, vocalist, and songwriter who has played with Streetfighter, Tygers of Pan Tang, John Sloman's Badlands, Thin Lizzy, Whitesnake, and Blue Murder.
Extremely talented guitarist that can shred like no other. Also a great blue player. Has got one of the warmest tones ever. Just check out his playing on songs like Holy War by Thin Lizzy or Crying in the Rain by Whitesnake. If you really want to hear an insane solo, check out Love Potion no.9 by Tygers of Pan Tang. - TheStargazer
162
Dan Donegan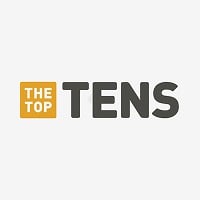 Dan Donegan is an American musician and guitarist for heavy metal band Disturbed. Donegan began playing guitar as a teenager and eventually formed a band called Vandal, which was an 1980s-style hair band.
Disturbed, anyone? Incredible guitar solos. So technical. So crisp. Dan uses his extensive 1980s hair metal skills to form a new sound. He sounds nearly as good live as recorded. That says a lot to me.
V 1 Comment
163 Anders Nyström
164
Aaron Marshall
Highly creative and a technical wizard. His ear for melodies and ability to turn them into mind-numbingly amazing music should place him very high on this list.
165 Jesper Strömblad
166 Björn Gelotte
167 Josh Middleton
168
Ibrahim Ahmed Kamal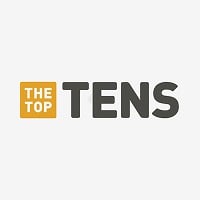 His solos are so tough to play. Even you could play those, it won't be like his. Don't what about him. Is his fingers that are thinner than average guitarist? Or something else? His licks are very fast. This guy enjoys doing battle with other. Its his speed that makes him greater. His guitar solos remind me of Yngwie Malmsteen's style. - zxm
V 1 Comment
169
Oni Hasan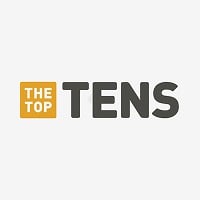 Oni Hasan (born 1 August 1985) is a renown celebrity, guitarist and composer from Dhaka, Bangladesh. He is best known as the lead guitarist and composer of the famous Bangladeshi heavy metal, hard rock band Warfaze from late 2006 to January 2015. Oni hasan was also the lead guitarist/composer of a popular ...read more.
V 1 Comment
170
Varg Vikernes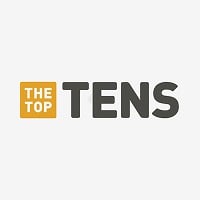 171
Infernus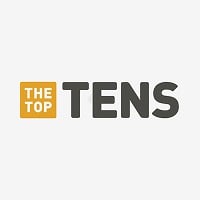 Roger Tiegs (born on 18 June 1972), better known by his stage name, Infernus, is a Norwegian black metal musician and Satanist.He is the sole founding member and chief ideologist of the Norwegian black metal band Gorgoroth, which was formed in 1992, as well as the founder and head of Forces of Satan ...read more.
Just listen to the song Gorgoroth and you'll understand why he should be in the top 15 - SirSkeletorThe3rd
172
John Gallagher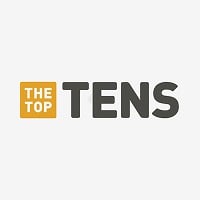 173
Angus Young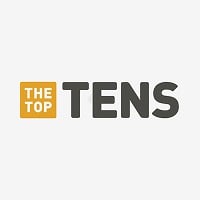 Angus McKinnon Young is an Australian guitarist of Scottish origin, best known as the co-founder, lead guitarist, songwriter and sole constant member of the Australian hard rock band AC/DC. When performing live he does his own version of Chuck Berry's "duck walk" and has also spun on his side while ...read more.
I've been to 3 AC/DC concerts. In every one I don't remember Angus taking a break. He was out there playing his soul out the whole time. There is no one that can compare. It's true that his stuff isn't overly complicated, but that doesn't make a good Guitarist, Showmanship Is a large part of the entertainment value. Isn't that why we go to concerts in the first place?
Of course he's a god, because he's Australian (the best country on Earth by the way), and there is simply no-one like him. A best guitarist list doesn't have to be about technicality, but charisma, originality, and downright great memorable riffs. He's better than Malmsteen so far as all that goes.
not really metal but very underrated, also one of the best showmen ever - DeathToMayo
Great Guitarist but he's not Metal - christangrant
V 7 Comments
174
Mark Morton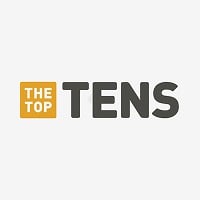 What is happening to the metal fan following these days? Mark's riffs are completely different than every guitarist on this planet. Not even different they are kick-ass. He nails every note with such a perfection that even the people who are not fond of metal like it. His solos are a masterpiece. He deserves to be in the top 10 at least.
The man is a complete legend.
Starting to sound like a groove metal poll? Mark Morton has never wrote a riff that wasn't heavy, every song stays brutal. As far as rythems I say lamb of god can create more ass kicking mayhem than pantera. Even. Not the memorable soloist petrucci or dimebag are. But still an extremely underrated soloist. Plus he has a sweet beard
This guy is very underrated
V 8 Comments
175
Matthew Heafy
Matt Heafy unofficially joined Trivium at the age of twelve, but became the official frontman after Brad Lewter, the previous vocalist of Trivium, quit the band shortly after Heafy joined. Heafy assumed responsibility for vocals and the majority of the songwriting. Matt's debut with Trivium included his compositions of "Fugue", "emon", "Requiem", "Sworn", and "The Storm". He has also composed the songs and lyrics for Ember to Inferno and Ascendancy.
Seeing as Corey is higher up on this list. It's Matt's turn to shine. A great riffer, and great at composing driving epics, the reason he is much lower in this list is the fact that he doesn't record any rhythm tracks on trivium records, I have seem them live and he is badass live and could easily record most of the record himself. But since he didn't, he gets the #9 spit. A great lead player, just doesn't always write as interesting leads as Corey. But considering that he does solos, rythems, sings and screams as well as he does at the same time. He definitely redeemed himself enough to get back on this list.
Damn, he is so much better that that Matt Tuck guy.
He is the better Singer, Songwriter and most important: the better Guitarist.
Love this guy
V 6 Comments
176
Muhammad Suicmez
Two albums, EPIC! He produced the entire album himself. The drum tracks the guitars, the bass, this guy is THE modern GERMAN legend. People just have to listen to his classically influenced technical Compositions in death metal and understand the reason behind me writing a short story about his EPICNESS!
Just listen to mutilate the stillborn, only ash remains, intestinal incubation, or symbiotic in theory and tell me that's not awesome
The best guitarists, voted in the Underground Metal society. Just because you people do not listen to Metal, go pick up 'Necrophagist' songs. It's a band
I think he's underrated. He should be easily top 10.
V 6 Comments
177
Michael Angelo Batio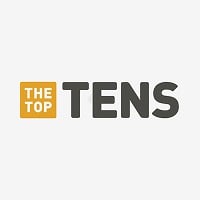 Michael Angelo Batio also known as Mike Batio or MAB, is an American heavy metal guitarist and columnist from Chicago, Illinois.
You people are crazy! Go listen to his solos and you tell me that he isn't better then kirk. Look up how long he has been playing. Watch his videos and how he plays! Worth it!
When it comes to it, no one can touch MAB. Whether it's super heavy riffs, or blazing solos, he is king!
He should be number one, speed, skill, and technicality, no one close to him, except maybe petrucci.
He is not from this planet for sure...unbelievable guitarist.
V 6 Comments
178
Buckethead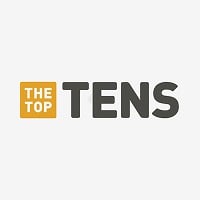 Brian Patrick Carroll, known professionally as Buckethead, is an American guitarist and multi-instrumentalist who has worked within many genres of music.
Very underrated, and Metallica is my favorite band, yet that doesn't mean Kirk is the best guitarist, he is a little overrated in my opinion... - doodad
Puts so much passion into every note, such an amazing player, should be a lot higher on the list
Underrated is his nickname, I guess. I found this guitar legend, and I can say, he plays amazing. I'm a huge Metallica fan and I have listened thousands of bands but buckethead is very different. Everyone should listen and give him a chance. Nobody can say "buckethead sucks". He is great on his job.
Incredibly talented guitarist who puts loads of emotion into his many songs
V 10 Comments
179
Jon Schaffer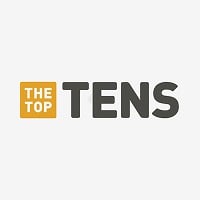 Jon Ryan Schaffer is an American heavy metal musician. He is best known as the guitarist and last remaining original member of the Florida-based heavy metal band Iced Earth, which he formed in 1985 under the name "Purgatory".
Jon Schaffer should be number 1! if not, then at least in the top 10! His left hand and right hand are bionic! He's fast as hell and definitely beats kirk hammet not only does he play monster riffs but also does backing vocals!
How the hell did Dan Donegan beat Jon Schaffer!? How the hell did Kirk Hammet beat Schaffer! This guy is the riff MASTER, damn it!
Kirk Hammet is a joke? He was trained by Joe Satriani - one of the greatest guitarists of all time - and Hammett always played well within himself because thrash with integrity demands it. If Hammett let himself off the leash back in the day he could rival almost anyone. He just chose not to, because he's a team player.
Jon schaffer its an excellent, composer but don't makes solos all you stupids morons.
V 6 Comments
180
Mick Thompson
mick's shredding skills, guitar design, and sheer amazing riffs should put him as number one
He's simply outstanding and is one of my favorite guitarists. He should be rated in the top ten list
Just listen to before I forget. Better than any modern guitarists, although dave mustaine is just the master of the guitar
Listen to all hope is gone, welcome, and nomadic and you will know why I voted for Mick
V 13 Comments
PSearch List
Recommended Lists
Related Lists

Top Ten Young Metal Guitarists

Greatest Thrash Metal Lead-Guitarists

Best Modern Metal Guitarists

Greatest Death Metal Guitarists
List Stats
25,000 votes
275 listings
10 years, 279 days old

Top Remixes (106)

1. Adrian Smith
2. K.K. Downing
3. John Petrucci
17MaCarollo

1. Dave Mustaine
2. Chuck Schuldiner
3. Marty Friedman
OstrichGuitar

1. Dave Mustaine
2. Marty Friedman
3. Jason Becker
aatwood18
View All 106
Posts
Metal Fans Need to Know How Underrated Friedman Is
visitor
Error Reporting
See a factual error in these listings? Report it
here
.