Bring Me the Horizon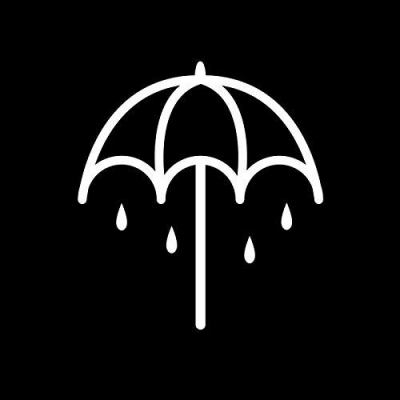 Found on ssl-images-amazon.com
Info
Bring Me the Horizon is a British rock band from Sheffield, Yorkshire. Formed in 2004, the group currently consists of vocalist Oliver Sykes, guitarist Lee Malia, bassist Matt Kean, drummer Matt Nicholls, and keyboardist Jordan Fish. They are signed to RCA Records globally and Columbia Records exclusively ...
read more
.
Comments
Top
Popular
Newest
Dude Seriously? This should be like at the top. I mean not only are they AWESOME! But they have really great lyrics and they are BRITISH! British metalcore... Does it really get any better. It's amazing... They sound beautiful with amazing vocals and also... Just to make the band even more amazing they have Oliver Sykes who is hot as hell. Just saying. I love every single one of their songs and their songs are beautiful and different. They are a very unique band and it's addicting. Bring Me the Horizon is my drug
Though incredibly talented, their instrumentalists aren't absolutely original, but there's no vocalist like Oli Sykes, who's vocals absolutely destroy all other bands here, especially his mid-scream. Songs like "Don't Go", "The Fox and The Wolf" and "Hospital for Souls" really encapsulate how much emotion is conveyed through his screaming/singing to the point where it sounds like he's shouting through tears. Not to mention they're amazing lyricists, have brutal concerts and are very close to their fans. Vote for Bring Me The Horizon!
I don't know how this isn't #1 Bring Me The Horizon is the best band ever with such amazing lyrics with so many meanings and a great story it tells when he was on drugs and how he got back stabbed by many people. Some people are stupid and only love the band because of their new album or Sempiternal and also because Oliver is hot. You guys aren't real fans Oliver is his don't get me wrong but it's not all based about Oliver, he doesn't do any thing except write song lyrics and sing. Matt Nichols (drummer), Lee Malilia (Sorry for butchering his name. Guitarist, lyricist), Matt Kean (guitarist), Jordan Fish (Keyboardist) all play a role in Bring Me The Horizon without then Bring Me The Horizon wouldn't be where they are now. But Bring Me The Horizon should be at the top of this list.
BMTH is amazing. They have came up so far over the past few years in the music industry. Oli, and the band have worked so hard to be where they are today. This band has saved my life. When no one else was they were there for me. Personally they deserve the number one spot. They all worked so hard for their new album 'Sempiternal' to come out. They are a very unique band. Their music is very relate able for anyone who is having a hard time in life. It will help who ever listens out. The lyrics are perfect, they explain how I am feeling in the most beautiful ways, better than anyone can; even myself. They vocals are amazing, and they just keep improving. I can't wait to see what they have next for us.
Experimental, artistic, cathartic and genuine. Every single song done by this band is packed with emotion and underlined with a booming statement. Each song is intense in its own way, and the new stuff while it is no longer metalcore is still great. A must listen, and in my opinion, the best metalcore band ever in existence even as they move out of the genre.
Bring me the horizon is amazing. They should definitely be higher up on this list. They have made so many unique and beautiful lyrics like in the song Can you feel my heart, Chelsea smile, and Sleepwalking. Also Oli Sykes has great vocals and has proven to be able to do many things with his voice not to mention how inspiring him getting over is addiction is.
How is Bring Me The Horizon not the first one on here oliver sykes has a vocal voice that no one can match, every time I practice before going into the studio I warm up with some songs I already knew and I did the songs "It Never Ends", "Go To Hell For Heavens Sake", and "Don't Go". as I replayed them also testing the microphone (NT-1, Which is also what Mitch Lucker used) the songs didn't even quite match how amazing his voice was, his vocals just cannot be matched.
Oli sykes is one of the best screamers in metal history. He adds a dark tone to the song, even though it carries a lot of meaning. I love them, and their greatest songs are can you feel my heart, drown, shadow moses, go to hell for heaven's sake, sleepwalking, chelsea smile, it never ends, don't go, blessed with a curse, the snakes start to sing, empire, house of wolves, diamonds aren't forever and the sadness will never end. :) Vote for BMTH.
Yes, they are excellent, and Sykes wears his heart on his sleeve, but that's not a first. 'Shadow Moses' is monstrous, but Korn could have written it if they were any good. Now 'That's the Spirit' is out, and there's the touching ballad 'Follow You' on it, and what you are witnessing is the next Metallica ( in regards to arena metal) evolving to be the next big thing. And all power to them, because they deserve to be.
This band owns something so genuine. I've fallen in love with them so bad they've become very personal matter. I can't express what their music mean to me. Maybe it can be only individual affair, but they are just the part of my life. And those lyrics? No competition. Clear choice.
Should be number 1 they've been so amazing as a band they've come so far and I'm so proud to have seen them get this far they're music is the best I've heard and it keeps getting better this band is faithless and needs to start getting recognised on a worldwide scale
Absolutely love this band to pieces, they're music and lyrics are genius and the heart and soul they put into their writing process really shines through when they perform live. The emotion touches all of their fans and they should have easily been number 1!
These should be so much higher on the list than this! Love all of their song. Sleepwalking, Can You Feel My Heart and Chelsea Smile is just few of amazing songs that they have! Love them! An Oliver Sykes is the best vocalist ever!
With all the albums they have set out, they have moved away from the "metalcore" sound but have made more diverse music, like suicide season cut up, and ollie is awesome, check out the band, enough said.
This band is a beast! Sempiternal jams! My new favorite metal band, I just hope they don't get to much into the love songs for the money instead of doing what this album shows there capable of! Both when did the diamonds leave your Bones!
I can't understand have you ever listened to their song well I have listened to almost all of these guys bring me the horizon is powerful energetic angry and epic while others are not that revolutionary in my opinion
BMTH ARE THE BEST. Their music is helping me though some tough times.. Each album shows a huge progression and the lyric are so meaningful and beautiful. Oli's voice gets better and better with each album and they need to be given more credit than this
Bring Me The Horizon managed to surprise me with every album. I got into them starting from Sempiternal and then I fell in love with their previous LP's. I must admit that I've never listened to better lyrics, Oli's such a poet at writing songs in my opinion. Loved every work.
Their sound is truly unique and I feel that they deserve better than 9th place (which is what they had when I voted).
Excellent screaming, you can't hear real pain the vocal's voice. Amazing song with cool lyrics. They have style one of my Favorited bands.
Bring Me The Horizon's Sempiternal is so mature. Listen to every songs by these guys. They're very talented and should be on first!
TERRIBLY overrated band. I'm actually a fan of them, but they don't hold up to many on this list.
They sound more deathcore than metalcore but seriously they have metalcore in them - DANC3W1THTH3D3V1L
Their new album is the best thing that has ever happened to music by far. Get them the #1 spot they deserve!
Its not really even up for debate really BMTH are the best, even though they have changed a bit over the years they still manage to put that raw emotion into every song that you can really feel. Suicide Season is just such an epic album track to track