Top 10 Best Metalcore Bands
Mrhabs4ever
The Contenders: Page 3
41
The Color Morale
These guys should so be top 10! They are a great metalcore band and Garrett Rapp is great
V 2 Comments
42
Vampires Everywhere!
Damn great band love them too bits but you wont really like them if you aren't into some sick lyrics so 50 is reasonable but they at least deserving of a top 30 spot I mean come on bullet for my valentine sucks ass
43
Being As An Ocean
With lyrics that cut to the bone and a style that's unique and fresh like an update to the scene, they deserve wayyy more attention than what they have.
V 1 Comment
44
Demotional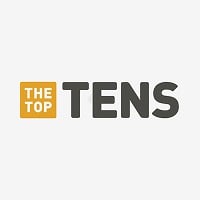 Illusions is a great song
Their first album
45
Slipknot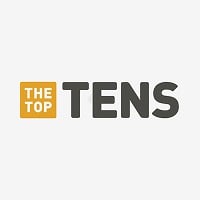 Slipknot is a Heavy Metal band formed in 1995 from Iowa. The band released their first album in 1999 and was well received by critics and fans. The group gained success after the release of their second studio album, "Iowa". ...read more.
In my opinion, I would have to say slipknot started the metalcore community. Don't give a flying care what people say! PERIOD!
They were a mix of nu metal and thrash metal, and now they are just straight heavy metal
Slipknot is great but far from Metalcore. They're in the sub genre of Groove Metal.
I agree 1000% way better than anything in this list!
V 2 Comments
46
Soilwork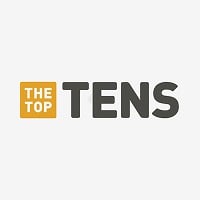 Soilwork is a Swedish melodic death metal band from Helsingborg. They are signed to Nuclear Blast. Formed in late 1995 by Björn Strid and Peter Wichers, originally under the name Inferior Breed, the band changed their name in late 1996 to Soilwork.
Why the hell is Soilwork on a Metalcore list... They're melodic death metal...
And they're better than most on the list
V 1 Comment
47
Palisades
Lol, bad girls track
48
Motionless In White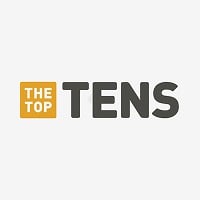 Motionless in White, often abbreviated MIW, is an American metalcore band from Scranton, Pennsylvania.
This is the band which can make you scream and if you haven't heard their songs start hearing. It will really raise up your goosebumps. This is the best band I've ever heard and is perhaps really underrated. Vote for them now
All aspects of their music is on point. They're amazing live, I saw them twice. Overall an amazing band and genuine bunch
Motionless In White has beautiful lyrics, Chris's vocals sound amazing and his leans are very beautiful, MIW needs to be in the top 10!
Best metalcore band
V 24 Comments
49
Attack Attack!
I've listened to many metalcore bands but most sound all the same. I feel like this band is what most metalcore bands have been influenced by these days. Yeah they get a lot of hate but I feel like AA! Has the most unique sound and they will always be remembered. From the days where Austin Carlile and Johnny Franck were the vocals, to the last attack attack album with Caleb Shomo doing both vocals and screams. I will always think of this band when I hear the word Metalcore
THERE AMAZING CALEB, ANDREW, ANDREW AND JON ARE BEASTS THEY SHOULD BE NUMBER ONE
The only good things Attack Attack done was showing Austin Carlile and Caleb Shomoto the world, so that they could start some GOOD metalcore bands. - Mixer
This Means War should at least put them in the top 10! I love Caleb Shomo
V 1 Comment
50
I See Stars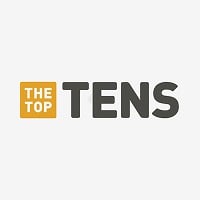 I See Stars is an American rock band that formed in 2006 based in Warren, Michigan. The band currently consists of vocalist Devin Oliver, guitarist Brent Allen, keyboardist and vocalist Andrew Oliver, and bass guitarist Jeff Valentine.
I see starss rule I love this band so much
Yes, they are a rare talent, no doubt. 'New Demons' is fantastic.
Excellent band, HELL YEAH! But metalcore, not really anymore. ISS is more Post-Hardcore and alternative electronic rock now. Listen to the treehouse album and you'll understand.
WHOA PEOPLE REALLY?! ! THIS SHOULD BE SO MUCH FARTHER UP THAN THIS!
51
Five Finger Death Punch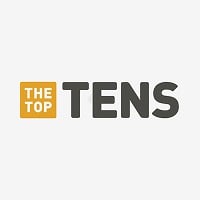 Five Finger Death Punch is an American heavy metal band from Las Vegas, Nevada. Formed in 2005, the band's name is derived from a fictional martial arts maneuver in the 2003 film Kill Bill.
Five Finger Death Punch does not only make great music, but they are so dedicated to their fans. It's really cool that with all the fame they don't ever forget their fan base who helped make them famous. I have a lot of respect for them because of what they do. Van Moody has such a unique voice, and the whole band itself is just incredibly talented in general, they should definitely be higher on this list
Five Finger Death Punch is my favorite band of all time, but why are they on this list? They're groove metal.
Why in the name of god is Five Finger Death Punch way the hell down here?
This is honestly, like, the greatest band there will ever be. Stunning percussion, vocals, and instrumental elements in every song.
Far from death more like nu-groove metal
V 4 Comments
52
Dream On, Dreamer
Such an incredible and underrated band. Recently signed Rise Records. Give them a shot, "Downfall" and "Ambitions" are two of their better songs.
These guys should definitely be in the top 10 soon especially with their new album. They are going to be big one day!
V 1 Comment
53
Breakdown of Sanity
In my opinion this is definitely the best metalcore band in the scene right now no questions asked.
100% Pure Metalcore! Best new Metalcore band by far, just listen "Mirrors" and "Perception"!
Look at the Lyrics.. and the Music is amazing
I am very particular and parshal to certain bands and band sounds.This band has everything I love all in one package plus some. All out badass! (Jack York)
V 5 Comments
54
Silverstein
You obviously know nothing about the history of metalcore.
Everything started with these guys... thanks!
V 1 Comment
55
Blind Witness
Deathcore. Good stuff though they do a killer remake of a backstreet boys song
V 1 Comment
56
Heaven Shall Burn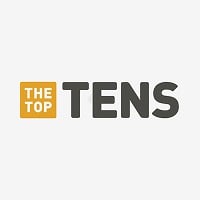 These guys are a German machine, extreme music that everyone should listen!
They're more melodic death metal than metalcore
Great show in Brazil guys... Come back soon!
Great band! Awesome live performance!
V 3 Comments
57
Eyes Set to Kill
The guy beneath me is right about Eyes Set To Kill being Post-Hardcore/Emo/Screamo and not even remotely close to Metalcore,however,New Jersey's Abacinate are one of the best examples of generic Metalcore,Fit For An Autopsy,Molotov Solution and Adversions Crown is what top notch Metalcore is.
Eyes Set T Kill is Post-Hardcore/Emo/Screamo.New Jersey's Abacinate is where it's at,one of the best examples of Metalcore properly executed,and much better than most of the bands on this list,and a lot of them aren't even close to Metalcore,what?.
58
God Forbid
When I heard they broke up, I couldn't believe it. I really love their sound
I agree with the other guy constitution is amazing and earthsblood is really good too they deserve a higher spot on the list.
Consitution of Treason is and always will be one of my favorites!
59
Heartist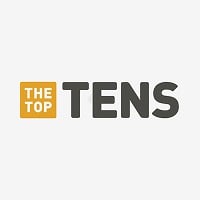 Heartist is an American rock band that started in Southern California in 2011. They formed in early 2011 after guitarists Jonathan Gaytan and Tim Koch left their band, found Bryce Beckley, who had also left his band, Evan Ranallo and Matt Marquez, who was playing with Norma Jean.
60
We Came As Romans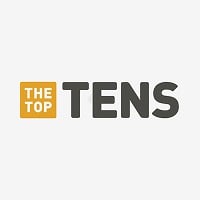 We Came as Romans (abbreviated as WCAR) is an American metalcore band from Troy, Michigan, formed in 2005. The band has gone through one name change and multiple lineup changes, and signed to Albany, New York label Equal Vision Records in 2009. We Came as Romans is managed by Outerloop Management and ...read more.
FIRST OF ALL, we came as romans is amazing because their lyrics is uplifting and really meaningful and you can relate to them. if you feel angry, depressed or whatever issue or problem you might be facing, just listen to them you'll feel RELIEVED and HAPPY
SECOND OF ALL, THEY ARE GREAT LIVE, really. Like really!
Third, ALWAYS and I mean ALWAYS, their chorus is amazing really, it's wonderful.

PS GO LISTEN TO " TO MOVE ON IS TO GROW (IT'S GREAT, I KEPT IT ON REPLAY FOR WEEKS ) AND "AN EVER GROWING WONDER" (line from the song: MY IMPERFECTIONS COMPOSE MY COMPOSURE AND I CAN LIVE WITH THEM.. )

REALLY ANY SONG BY THEM WILL GET YOU HOOKED IN A MINUTE LIKE IT DID TO ME
Could use a little work live, but they are with out a doubt one of the best; most unique sounding metal core bands of this generation.
I know they have gotten softer on their last album, but Dave still does some great screaming, and combined with Kyle's singing, makes this band the best out there.
Awesome Band
V 11 Comments
PSearch List
Recommended Lists
Related Lists

Best Screamo/Death Metal/Metalcore Bands

Top 10 Post-hardcore / Metalcore Bands

Best Modern Heavy Metal / Metalcore Bands

Top Ten Metalcore / Deathcore / Screamo Bands

Top Ten Metalcore / Hardcore Bands
List Stats
11,000 votes
354 listings
7 years, 182 days old

Top Remixes (68)

1. Unearth
2. Trivium
3. As I Lay Dying

BBH

1. August Burns Red
2. Parkway Drive
3. Beartooth

coneballs722

1. August Burns Red
2. Bring Me the Horizon
3. The Devil Wears Prada

conehead722
View All 68
Posts
Error Reporting
See a factual error in these listings? Report it
here
.