Top 10 Best Metalcore Bands
Mrhabs4ever
The Contenders: Page 5
81
Bleeding Through
Seriously I can't belive 50+ bands were posted and not them. What
V 1 Comment
82
Issues
This band is truly unique. They have a poppy, techno; hard sound that fits together nicely. Tyler Carter is extremely talented, and the rest of the band is top tier as well. They'll be on top eventually. Can't wait for their second album!
Yes, interesting combination of Metalcore and some odd-ball boy band. I prefer Woe, Is Me, but I do like this band.
Love this band and the self-titled... Every song is amazing and unique
V 2 Comments
83
Dawn of Justice
Amazing group. Heavy and melodic with kick ass drum beats. Plus my favourite very like cleans. Totally recommend this album
84
Within the Ruins
Absolutely beastly combination of Metalcore/Mathcore, and such a talented group it's just not fair. Just check out 'Elite' or 'Phenomena' and you'll be hooked big time. Show time metal.
85
Escape the Fate
Escape the Fate is incredible! Honestly, their screams are always perfect, recorded and live, and they aren't afraid to laugh either! Seriously, though, musically, they couldn't be much better! They create intense songs without using heavy breakdowns and metal crunches. The guitar work is incredible, and unlike most bands on this list, they use guitar solos, not just intense breakdowns. The drumming is great too, Robert's bass skills are great. And Craig Mabbitt... He has perfect clean vocals that match their music perfectly. And his high screams are perfectly pitched! Not many of the screamers on this list can create the shrill shrieks he can. And TJ Bell backing with lows blends perfectly. There's honestly nothing wrong with the music!
Escape The Fate is back in 2013 with AWESOME songs like Ungrateful, and Your Insane. Their sound has evolved so much since their lead singer Craig took over but in a good way. Check out Ungrateful. TJ Bell the former Motionless in white member is backing vocals and it sounds amazing!
BEST BAND EVER! They need to be top 10 at least. Catchy songs, great screams, AMAZING vocals and meaningful lyrics. This band has endless talent.
They should not be here they are a rock/metal band
V 7 Comments
86
BlesstheFall
Blessthefall is coming ot with a new album soon called Hollow Bodies. The first single "You Wear A Crown, But Your No King" Shows these great musicians talents. They have a large fanbase and constantly have awesome live performances. Deserve to be in top 20 at least!
Whoa I clicked on this list really expecting to see them in the top 10 but 81?!?!?
I'm pretty certain most people who have heard of them know how great they are so I'm not going to rant on about how good they are but I will say they are amazing live, even better than Asking Alexandria!
They deserve more credit then what they receive, amazing band <3 not to mention they can perform great!
V 3 Comments
87
Amity Affliction
They're a highly underrated band amazing clean vocals balanced with good screams and instrumentals.
The Amity Affliction are without a doubt hands down one of the most melodic and most hard band out their if you don't believe me check out Bondi St Blues. Trust me they are amazing.
V 4 Comments
88
Born of Osiris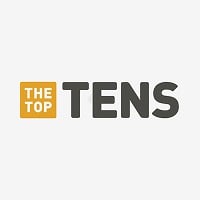 Born of Osiris is an American deathcore band, formed in 2003 in Palatine, a suburb of Chicago. The group underwent several name changes, including Diminished, Your Heart Engraved, and Rosecrance, before finally settling on Born of Osiris in 2007, basing the name on the Egyptian deity Osiris, and the ...read more.
Born of Osiris shouldn't be on this, they're deathcore
89
Glass Cloud
Check out this band they are unbelievably good!
90
I Prevail
I really like this band. They're pretty underrated and deserve more noticement. Really good band.
Insanely talented both musically and vocally. Check out their album Heart Vs. Mind.
91
Ice Nine Kills
Really great band that are still trying hard to breakthrough the metalcore scene. I met them last year and they really are a standup bunch of guys. Really down to earth guys who are really passiomate about music and just wanna play music, not be famous or rich. And they're really good live. If you're looking for a good metalcore band with both clean and unclean vocals, give them a listen.
This band is amazing and highly underrated. they're one of the best bands I've seen live. I'm quite surprised at this list, in what world is slipknot metalcore? And why is AA and BMTH ahead of great bands like Ice Nine Kills, bless the fall, escape the fate, architects and many other good bands. This band, though underground, is really good and worth a listen
They just dropped the album of the year - every trick in the book. Seriously get this as soon as possible. These guys are going to be big
Best bands I've seen live, extremely underrated, check out the redone version of Safe is just a shadow
92
Dead by April
Amazing singer (and growler), production and instrumental. One of the most underestimated bands in the world. My favorite band, hands down.
Dead by april has amazing melodies paired with great screaming that doesn't hurt the ears, great vocals by the main vocalist and finally their lyrics are awesome. I vote dba because they really are the best
Hard to find metal bands with such good lyrics.
I think dba fans are not just fans, they are dba itself like I am, if I can say this in the name of others.
Thank you guys, you gave us the best musical medicine that heals the heart and soul! DBA 4 LIFE
V 4 Comments
93
In Fear and Faith
Incredible band. Listen to their new album "In Fear and Faith" and you'll know exactly what I'm talking about. Specifically, "It All Comes Out". Awesome song.
94
Adept
I've been listening to Adept for a very long time now and their music is Amazing, they deserve a higher spot on this list. Songs like "Secrets", "Grow up, Peter pan" and "at least give me my dreams back, you negligent whore! " are just epic.
These guys are actually amazing and should be top 15!
95 All for Nothing
96 Emery
97 Despite My Deepest Fear
98
The Agonist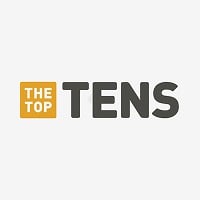 The Agonist is a Canadian extreme metal band from Montreal, Quebec, formed in 2004. The current line up consists of guitarists Danny Marino and Pascal Jobin, bassist Chris Kells, drummer Simon Mckay, and vocalist Vicky Psarakis, who joined in March 2014 following the departure of vocalist and founding ...read more.
This band is so awesome! They're vocalist is great because she can do intense screams and beautiful clean vocals. The guitar work is amazing and they have a kick ass drummer. - MetalFoREVer1228
Its more Deathcore than metalcore. Awesome band though!
Once I showed my friends "Panophobia", they didn't believe me that screamer and vocalist are the same person: "WHAT? THIS IS A GIRL? ", "HOLY SH-", "that voice". Well, I guess some stereotypes got broken on this day :D. - Flav
Is the great band from Canada..
And this band have a pretty vocal
99
Mashburn Riffs
Going to be the Indian legends of tomorrow, keep it up guys... you rock!
A progressive band from India... go check their song '5 words of my last breath'
V 1 Comment
100
Caliban
Yes, 'I Am Nemesis' is heavy personified, and 'Davy Jones' is spectacular - as is Matt Heafy's appearance on 'Ghost Empire' with the fantastic 'Falling Downwards'.
They definitely need to be in the top 5!
They are the better metalcore band
Just awesome
V 3 Comments
PSearch List
Recommended Lists
Related Lists

Best Screamo/Death Metal/Metalcore Bands

Top 10 Post-hardcore / Metalcore Bands

Best Modern Heavy Metal / Metalcore Bands

Top Ten Metalcore / Deathcore / Screamo Bands

Top Ten Metalcore / Hardcore Bands
List StatsUpdated 28 Jun 2017
10,000 votes
352 listings
7 years, 10 days old

Top Remixes (66)

1. Heaven Shall Burn
2. August Burns Red
3. Trivium

Flav

1. Unearth
2. Trivium
3. As I Lay Dying

BBH

1. August Burns Red
2. Parkway Drive
3. Beartooth

coneballs722
View All 66
Posts
Error Reporting
See a factual error in these listings? Report it
here
.